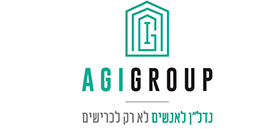 AGI Group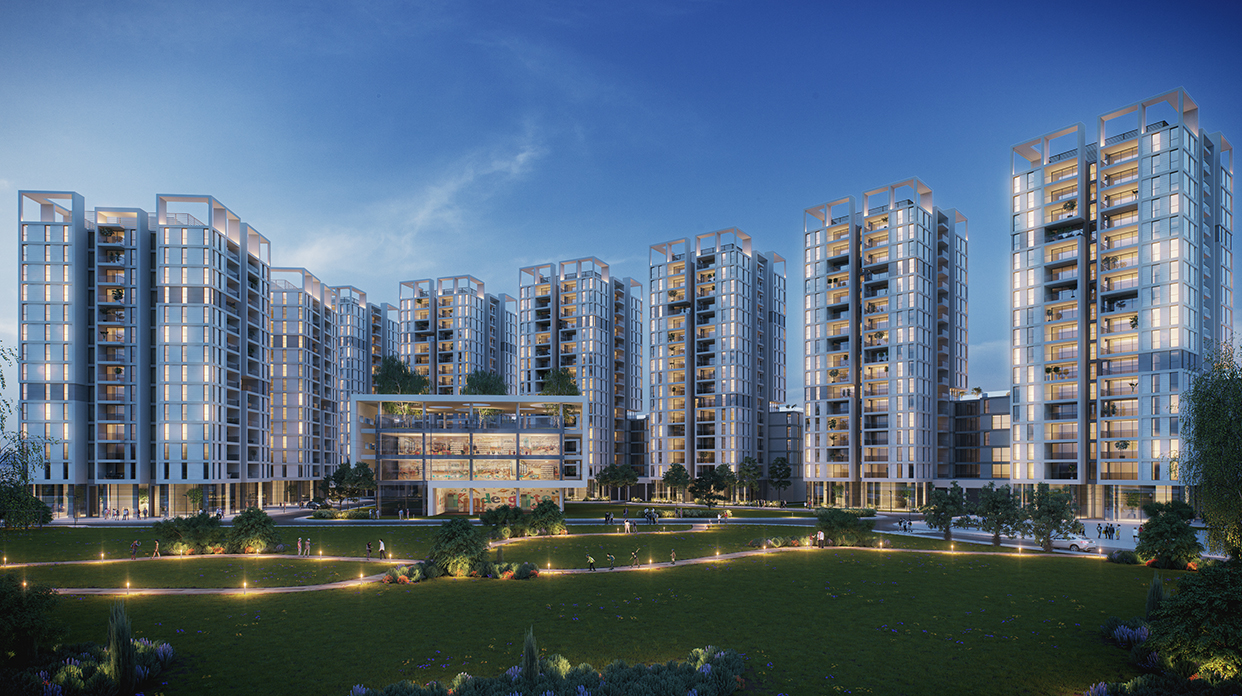 Company's Profile
| | |
| --- | --- |
| Established: | 2014 |
| Line of Business: | Land betterment, residential construction, yielding properties, urban renewal |
| Address: | 29 Rothschild St., Bat Yam |
| Phone: | 972-3-6596669 |
| Fax: | 972-3-5066069 |

Company Executives
Dani Agi

CEO and Owner

AGI Group

Dr. Pinhas Keter Dezorayv

Partner & owner

AGI Group

Aviel Sapiashvili

Vice President

AGI Group

Artur Kusaev

Chief Business Development Officer

AGI Group

Tzachi Bachar

Sales Manager

AGI Group

Roniel Tamo

Vice President of Planning

AGI Group

View Profile

Roniel Tamo
Dimitri Elayev CEO and Partner

About AGI Group
AGI Group, headed by Daniel Agi and Dima (David) Elayev, is active in investments, development and management of unique real estate projects. The company rezones hundreds of dunams of lands for investments and builds and markets a variety of real estate projects such as residential buildings, office towers, commerce areas and urban renewal projects across Israel.
The company's manpower includes a battery of lawyers, accountants, bookkeepers, salespersons, customer service professionals, real estate experts, finance professionals and more. The company is characterized by aspiration to excellence, a high-quality and dedicated team of employees and conforming with high standards. All lead to high trust from the customers in every project where the company participates.
A Home for People and not for Sharks
The company's motto is the be "A Home for People and not for Sharks" and accordingly it enables any common person to invest in real estate, in diverse projects, through an extremely flexible payment arrangement. The customers receive support and an attentive ear from the company throughout the entire process and manage to get healthy returns on their initial investment. As part of the company's faith in the projects it markets, it retains ownership of a certain percentage of every project.
Finding Real Estate Opportunities
The secret of the company's strength stems from its keen ability to find and identify yielding real estate opportunities, in combination with high service standards, a dedicated team of high-quality employees, transparency and reliability. All increase the company's standing in the market and a high share of its customers are returning customers.
Prominent Projects
The 1,000 Complex, Rishon LeZion: AGI Group markets land in the 1,000 Complex, where the construction of 4,900 apartments, 1,700,000 sq.m. of Hi-Tech areas, financial and business centers, hotels, congress and convention centers, research and dedicated education institutes and leisure and entertainment complexes is planned. At the neighborhood's center, a unique and expansive park would be built.
H-500-Holon: This plan encompasses 4,000 dunams and is expected to include about 14,000 apartments, 1,000,000 sq.m. of employment and commerce areas, 150,000 sq.m. of public institutes, and a 1,200 dunams park.
Park HaYam, Bat Yam: Bat Yam's flagship project. The complex is expected to include the construction of 4,000 spectacular apartments, an innovative sports center, public and culture buildings, a 2,000,000 sq.m. modern employment and commerce center that would include the business center "UP" and an incredible hotels complex.
Complex 24, Hadera: The company is marketing lands which are rezoned to High-Density Construction (High-Rise). The land is located west of Road 4, near the Beitar neighborhoods. Complex 24 is adjacent to the Hadera Forest and is a particularly green area, with green nature leisure areas. The lands which are marketed by AGI Group are in an excellent location and advanced rezoning stages. This plan is expected to transform the city with the addition of 3,500 apartments and commerce areas.
Hof HaTchelet, Herzliya: Currently the most attractive land reserve on Herzliya's coastline, which has been attracting numerous real estate investors recently. This is agricultural land which is currently in rezoning proceedings, with a plan to build around 12,000 apartments, with industry and commerce buildings and hotels, across Herzliya's coastline.
Yielding Properties
UpTown Business, Bat Yam: The construction of an upscale offices tower at the highest location in Bat Yam with a view of Tel Aviv. The tower covers an area of 20,000 sq.m. and would be built above 3 commerce floors with 10,000 sq.m. of banks, restaurants and shops. The project is planned by MYS Architects with a particularly lavish and attentive spec.
Urban Renewal
HeBesht Complex, Yafo: The company is promoting several Tama 38/2 projects in the complex. This area is located near the beach and the light rail Red Line. The projects are at the planning stages and would include 198 new apartments.
Rothschild, Bat Yam (HaMeyasdim Project): A Pinui-Binui project at the heart of Bat Yam, 300 meters from HaGolshim Beach, and near the planned light rail station. The company is promoting a plan for the evacuation of 275 apartments and the construction of 750 apartments and commerce and offices areas in their place. This project serves as a landmark in the renewing center of Bat Yam and AGI Group is proud to be part of it.
The HaMahrozet Complex, Yafo: A Pinui-Binui project in the Yafo D, near the Entry to Bat Yam and Ayalon Highway, Israel Railways and The Light Rail. In the framework of the plan, 272 apartments would be evacuated and 896 new apartments with a mix of 3-,4- and 5-room apartments, penthouses and hanging balconies apartments would be built. This is a unique project which provides a solution for the entire neighborhood and its surroundings.
The 10 Yeho'ash Project, Tel Aviv: A Tama 38/2 Demolition and Reconstruction project in a particularly prestigious location in Tel Aviv, where an existing building would be demolished and a modern building with 7 additional apartments would be built.
34 Herzl, Herzliya: A project in planning, with 60 apartments, 500 sq.m. of commerce areas and 700 sq.m. of offices. The project is in the zoning plan stage.
Properties Abroad
Odessa, Ukraine: The construction of a hotels and residences complex near the Ibicha Beach. The company is expecting to build an upscale hotel, a casino and a 700 apartments residential complex.

Photo Gallery