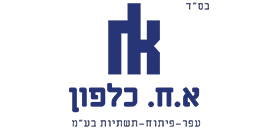 A. H. Calfon Earthworks, Infrastructures and Development Company Ltd.
Earthworks and Infrastructures Development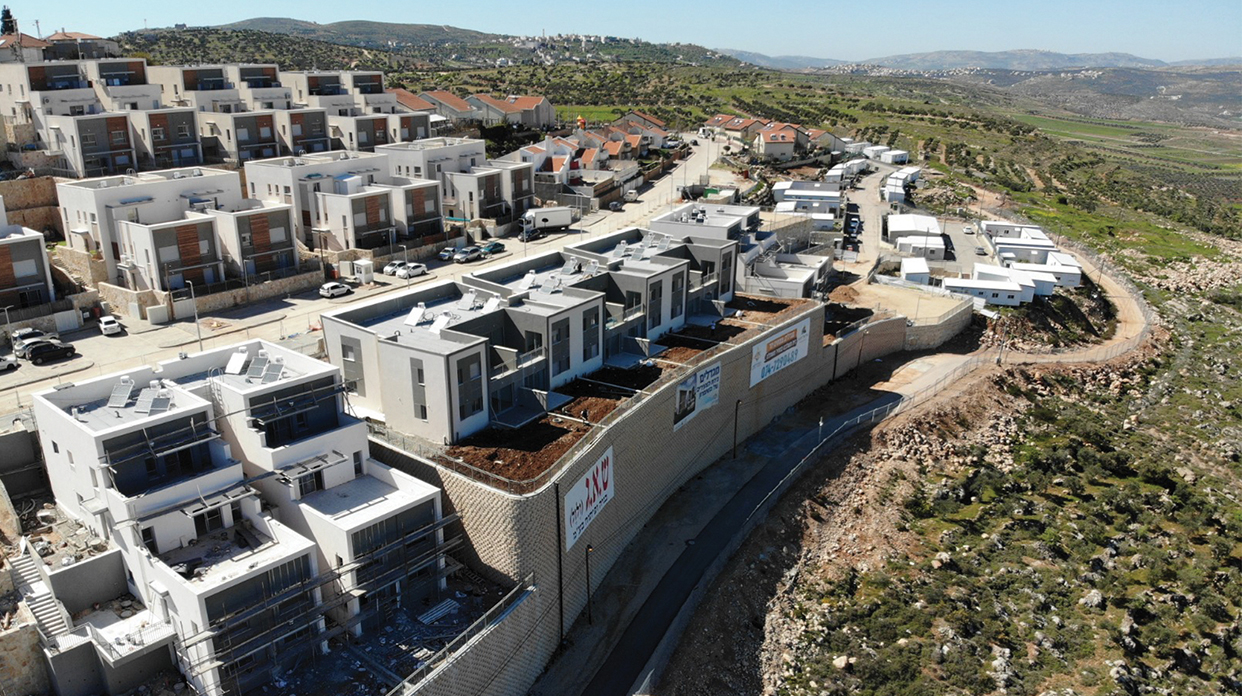 Company's Profile
| | |
| --- | --- |
| Established: | 2004 |
| Line of Business: | Earthworks and Infrastructures Development |
| Address: | 5 Herzl St., Beit Shemesh |
| Phone: | 02-5345220 |
| Fax: | 077-5345900 |

Company Executives
Haim Calfon

CEO and owner

A. H. Calfon Earthworks, Infrastructures and Development Company Ltd.

View Profile

Haim Calfon
Leading Executives
Haim Yisrael Calfon CEO and Owner
Yoni Calfon VP, Execution

About A. H. Calfon Earthworks, Infrastructures and Development Company Ltd.
A. H.Calfon us a family-owned company which has been active in earthworks, infrastructure development, road paving and the construction of entire neighborhoods for 16 years. The company is headed by Haim Yisrael Calfon alongside with Yoni Calfon, his brother, a second-generationer in the company who serves as its VP, Execution and promotes and expands its areas of operations while entering new geographic regions. A. H. Calfon has diverse classifications and work permits - A C5 (Unlimited) classification in the infrastructures and development segment, a 100C1 classification in the construction segment and a B3 classification in the water, sewage and drainage segments. The company is a recognized contractor of the Ministry of Defense and complies with strict ISO standards.
Self-Execution of the Projects
90% of the company's clients are government authorities, and as a fundamental policy it executes most of its projects by itself. For this purpose, the company selects its human capital very carefully, and nowadays it comprises 80 highly professional and skilled workers and managers. These employees include, among others, certified engineers, certified work managers, certified project managers, seasoned truck drivers, heavy equipment operators, surveyors, quantity accountants, pipe welders, common workers and more. In addition, the company has a fleet of all types and sizes of heavy equipment. This fleet includes about 45 different units, with transportation trucks, crushers, excavators, loaders, road rollers, graders, dumpers, heavy equipment transporters, and mini-excavators. Haim, the company's CEO, and Yoni, its VP, Execution, are involved in the finest details of every projects, and this enables fast decision-making and improved efficiency.
Builders of the Israel
Most of the company's operations over the years have focused on the development of infrastructure in the Judea and Samaria area. It should be noted that the company worked for six years as an official constructor of the Mate Binyamin regional council, Israel's largest council by area and second largest by population. A. H. Calfon's flagship project, and its greatest source of pride, is the construction from scratch of the settlement of Amihai in Gush Shilo within this council's jurisdiction. The company built all of the settlement's infrastructures including water and sewage pipelines, sidewalks paneling, supporting walls, development of green parks, road paving, and the installation of lighting and gardening systems, all while working around-the-clock and within only 8 months. Another significant project of the company was infrastructures development and earthworks in the city of Ariel, in a new neighborhood which was built at the time for the evictees of the settlement of Nezarim in Gush Katif. The company's works included infrastructure and development works for 100 apartments. Nowadays, the company is executed a large-scope project in the Moreshet Neighborhood in the city of Modi'in – a project which includes the development and infrastructure works for a 5,000-apartments neighborhood, including also the development of unique parks which are integrated with archaeological elements that were discovered in the area and are supervised by the Nature and Parks Authority.
One-Stop-Shop for Development and Infrastructure Needs
The company provides a comprehensive umbrella of services for its customers and it brings together under one roof all of the development and infrastructures disciplines, from earthworks and crushing and aggregates manufacturing, through transportation and up to the execution of subterranean infrastructure etc. The company has vast knowhow and experience in all of these fields, and beyond first-class professionalism it also provides warm and devoted customer service which includes very high availability and an immediate response for every request of the customer. Over the years, the company proved its capability to execute development and infrastructures works of any magnitude and in any terrain, even in the most complex and challenging locations, and its executives are constantly remaining abreast and adopting the latest work methods and equipment in order to provide the best customer service.
Safety as a Priority
The company prioritizes safety and its safety offices visit the worksites daily, brief the workers on safety issues and verify that they use the proper equipment such as work shoes and helmets, for their personal safety.
Project Development Subsidiary
Beyond its ongoing operations as an execution company, A. H. Calfon entered also the real estate initiation segment in recent years, and for this purpose it established a joint subsidiary under the name Calfon - Nisanov Initiation and Development Ltd. This subsidiary is partially owned by A. H. Calfon and it is currently promoting the construction of a commercial station and gas station in Ramat Beit Shemesh D, on an area of 7,000 sq.m. Thus far, an architect was selected for the project and it is in advanced planning stages.

Photo Gallery