Adv. and Mediator Arthur Shani
Owner, Founding and Managing Partner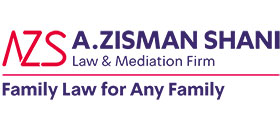 | | |
| --- | --- |
| Year of Birth: | 1988 |
| Email: | [email protected] |
| Position: | Owner, Founding and Managing Partner |
| Education: | A student in Bar-Ilan University's Graduate Studies School, under Prof. Shahar Lifshitz, on the topic of functional aspects of terminating and providing parental rights (started 2019). LL.M., Family Law and Family Disputes Resolution, Bar-Ilan University (2018). Double first degree – LL.B., and B.A., Government, IDC (2013) . |
| Member in: | Israel Bar Association |
| Community Activity: | Volunteers in the "Reward of a Mitzvah" program, which provides legal support and representation. |
| Languages: | Hebrew, English and Russian |
What are the company's strongest attributes?
The uniqueness of the company is demonstrated in its motto, which is proudly displayed at the entrance to its offices: "Family Law – For Any Family". The company realized, before all of the other law companies and firms in Israel, that nowadays there isn't a single and uniform composition of a family (father, mother and children), rather a family can be expressed in a variety of other styles and compositions: Father and Father, Mother and Mother, with children, without children, single parents, multiple parents. In this framework, the company provides legal service in the family law field, which is customized for any family, be what may be – from Dan to Eilat.
In addition to representation in the various courts, the company provides alternative dispute resolution methods for settling family disputes, such as negotiations, mediations, arbitrations, cooperative divorces through a multi-disciplinary team and more – all as a one-stop-shop in the "Private Mediation" center, which is owned by the company.
Which of the firm's recent key moves will lead to it becoming stronger over the next few years?
Thus far, the company had maintained only one intern at any given time, and recently we added another position, so that we would have two interns at any given moment. This move is aimed at increasing in-house growth in the company, so that at least 33% of the interns would return to us as associations (after passing the Bar exams).
What are the main challenges facing the firm in the next few years?
The lawyers market has been in over-supply for about 15 years, and this leads to an ongoing decline in the number of clients – also in the premium segment, in which the company operates. However, we see an opportunity and blessing even in this, since this requires the company to constantly strive to be more professional, innovative and efficient.
What would you recommend an up and coming executive?
First and foremost – love your work, otherwise all of the rest won't be worth it. Second, learn to make rational and accurate decisions on the basis of objective data, although one must also rely on their gut feelings, naturally. In addition, you should learn to delegate and trust your employees and team, and also to learn and implement the difference between
What should one remember during hardships?
Always, at any time, and particularly during hardships, one should remember and memorize the Serenity Prayer: "God, grant me the serenity - to accept the things I cannot change,
courage to change the things I can, and wisdom to know the difference".