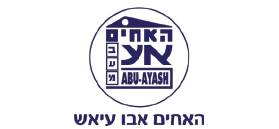 Abu Ayash Bros. Ltd.
Construction & Development firm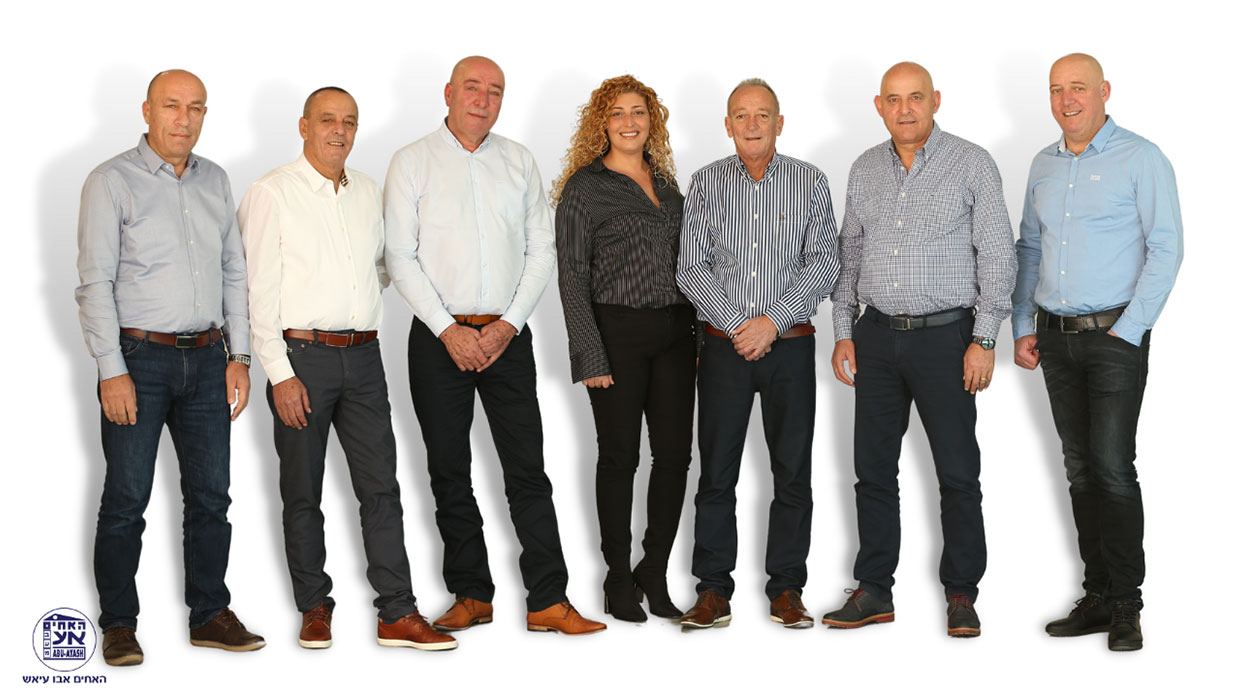 Company's Profile
| | |
| --- | --- |
| Established: | 1985 |
| Line of Business: | Construction & Development firm |
| Address: | Ilut Office: P.O.B. 544, Ilut 1697000 |
| Phone: | 972-4-6414900 |
| Fax: | 972-4-6554003 |

Company Executives
Kayid Abu Ayash

CEO

Abu Ayash Bros. Ltd.

About Abu Ayash Bros. Ltd.
Abu Ayash Bros. Ltd. is a leader in the Israeli construction industry. The company is lawfully registered in the Contractors Registrar in an Unlimited classification for the execution of works in every construction segment, the company is recognized as a housing company and as a Recognized Contractor for Government Works.
It has 36 years of experience and a track record of numerous achievements in complex large-scale project in a variety of segments, including commercial construction, public institutes, education institutes (schools, colleges and universities), residential buildings and industrial and engineering projects in selected project that are located across Israel, from the north – Nazareth, Safed, Haifa, Yokne'am Illit, through central Israel – Herzliya, Ra'anana, Petach Tikva and Tel Aviv, down to the south – Beit Shemesh, Pisgat Ze'ev, and Lehavim. Owing to the high standards that it set to itself and the reputation it acquired since 1985, with attention to quality, excellence and customer service that the company provides across of the projects' stages from foundations to delivery.
The Beginning
The company was founded by Kair Abu Ayash as a family business for earthworks, which was managed by his father. Early on, the seven Abu Ayash brothers joined forces and paved their way through the execution of earthworks and construction and development works since 1981. In 1985, they founded Abu Ayash Bros. Ltd., which started with the execution of construction projects of various magnitudes, and very quickly expanded its operations, and in recent years it reached complex large-scale project in a variety of segments, including commercial construction, public institutes, education institutes (schools, colleges and universities), residential buildings and complex industrial and engineering projects.
The Company's Values – Service, Professionalism, Safety
Service, Quality, Loyalty - Our customers benefit from a high level of service across all of the work's stages. Honesty, Fairness, Customer Loyalty and Uncompromising Quality are more than just slogans to us, rather an inseparable part of our worldview. In many cases, our projects serve as landmarks in the construction industry. The company is respected and esteemed by its competitors, and our values enable us to work in a variety of cooperations to our customers' benefit.
Advanced Professional Experience - During its years of operations, the company accumulated vast and advanced professional experience, and gained an excellent reputation and the trust of hundreds of customers, developers, project managers, architects, public officials, suppliers and other entities that cooperate with it. This is attributed to the company's reliability, the professional, meticulous and efficient work processes, the unique work methods, the high-quality materials, the skill and professionalism of the team members, the compliance with the given schedules and budgets and more.
Safety - The company was one of the first companies in the industry to receive and comply with the ISO9002 quality certification. The utilization of innovative development and construction techniques and technologies, the sophisticated and modern equipment that it owns, and its professional and experienced team, position it at the forefront of Israel's leading construction companies. The company supervises its work teams closely, in order to guarantee their uncompromising professionalism. This includes a variety of workshops and training courses in order to maintain the high level of skill and that the workforce remains abreast of technological innovation in construction. Owing to its vast experience, the company was selected as one of 20 entities that serve as a role model for safe work at heights, on behalf of the Work Supervision Wing of the Ministry of Industry and Commerce.
A Solid Financial Base - The company's stable financial strength serves as another major foundation that supports its great success in its field. The company's solid economic base enables it to borrow to finance large-scale projects very successfully, to maintain long-term economic and organizational stability and to continue and initiate advances development activities in the construction field.
Some of the Current Projects Under Construction Include
Fichman, Holon: 230 residential units, 2 towers, 28 floors, 490 sq.m. of commercial space - 22 stores.
Moreshet Modi'in MUSE, Modi'in: 90 residential units, 5 buildings and a commercial boulevard.
Design City, Ma'ale Adummim: A 110,000 sq.m. commercial center.
Ahuzat Yafo - Residential and commercial floor.
100-102 Allenby St. - 29 residential units and a commercial floor in the heart of Tel - Aviv.
Kanerica, Givat Zeev: A residential project with 140 apartments in 4 buildings.
96 Nachalat Binyamin, Tel Aviv: A project of Yuvalim Ltd. with luxury apartments at a European finishing level.
Start, Hertzliya: An upscale project with 48 units.
Stage Arts Center, Kiryat Yam: A project on an area of 7,000 sq.m. which is sponsored by the Kiryat Yam Municipality.
Community Outreach
The company supports groups of children and youth and provides assistance and scholarships to students in Haifa University and to soccer teams in northern Israel. In addition, the company provides ongoing support to various population at risk in Israel and support education institutes and various student groups.

Photo Gallery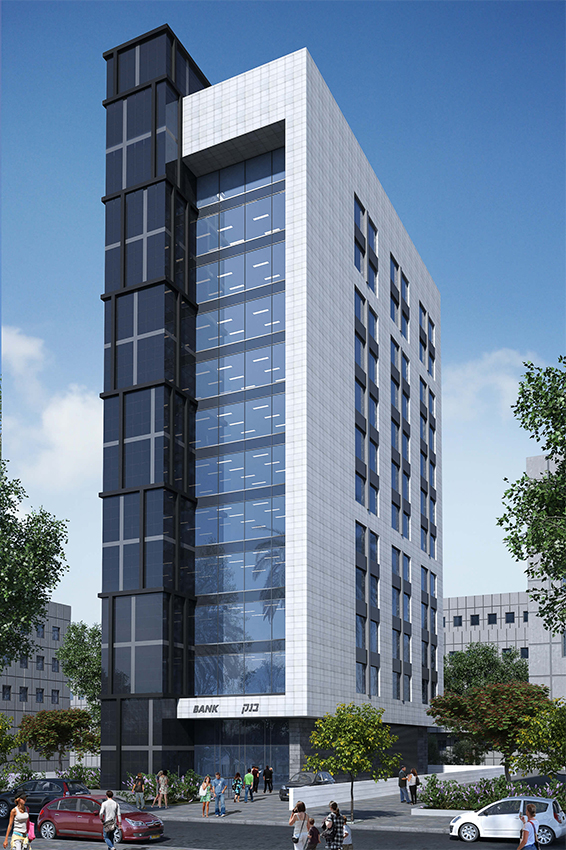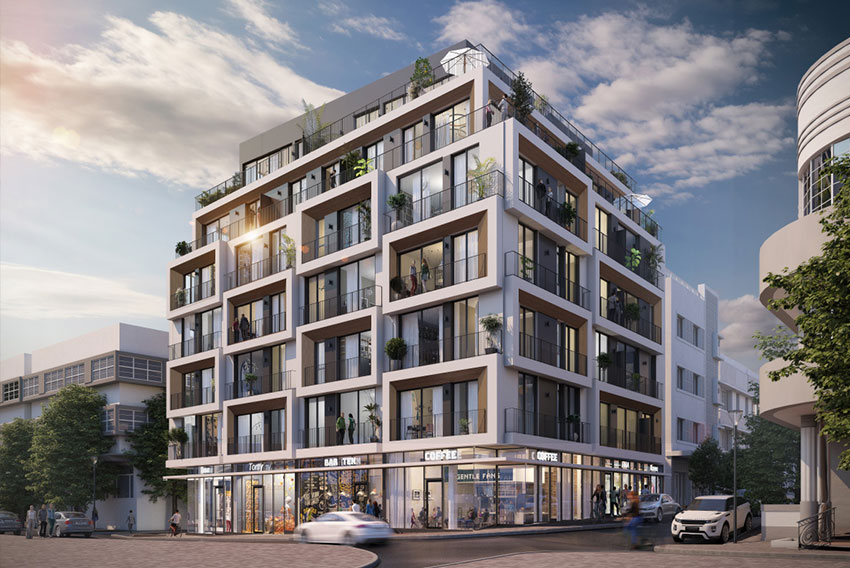 Nachalat Binyamin, Tel Aviv
pr photo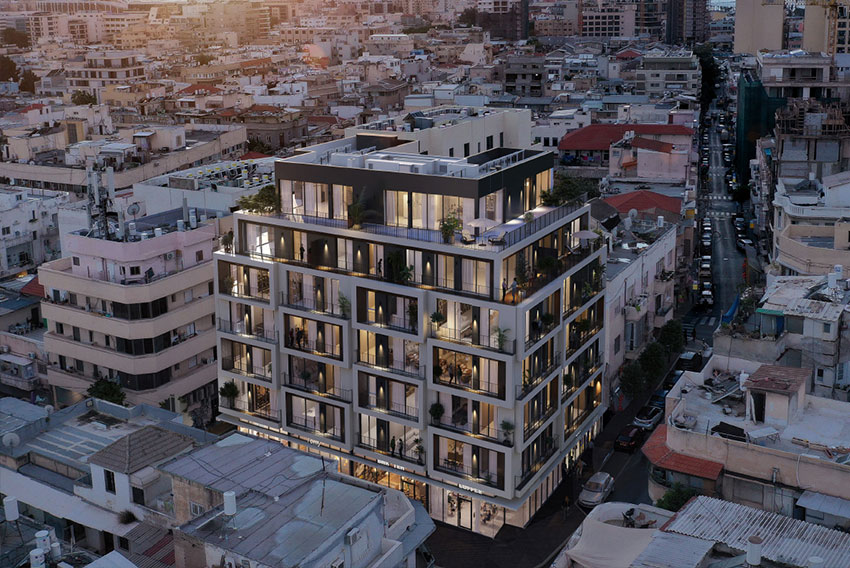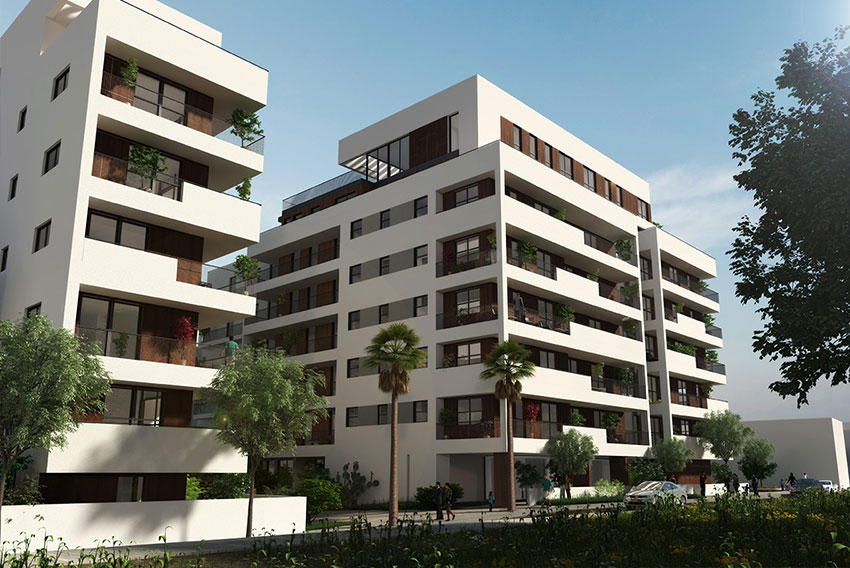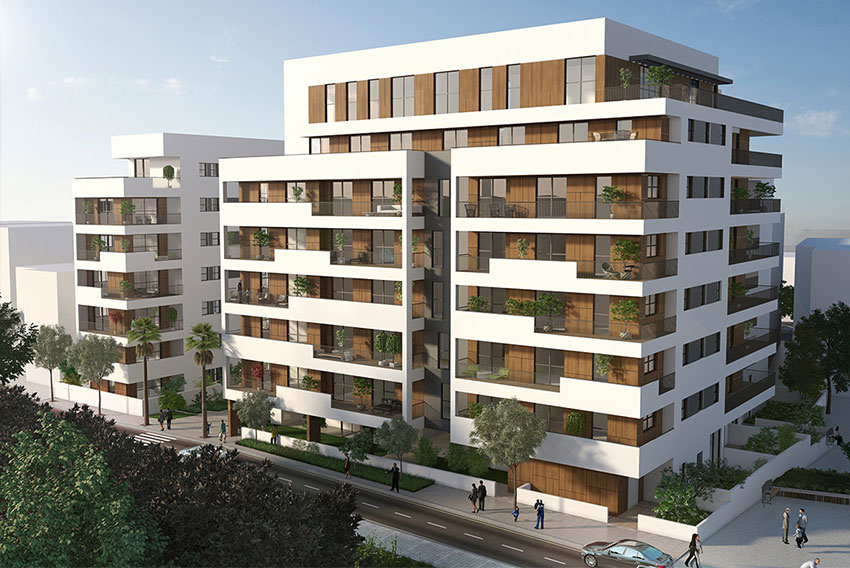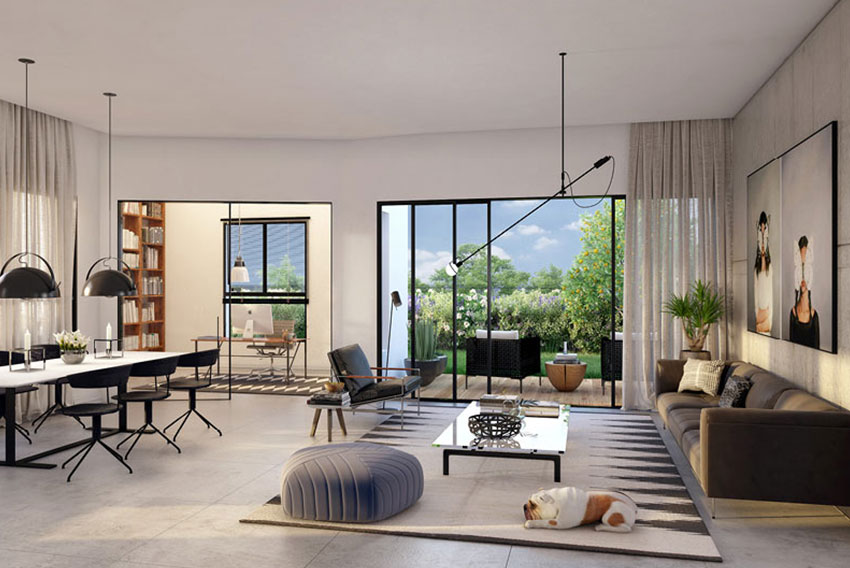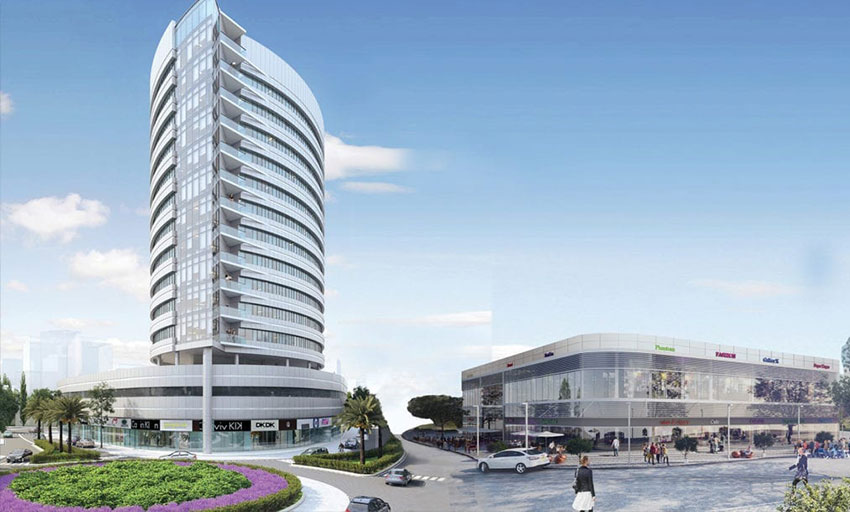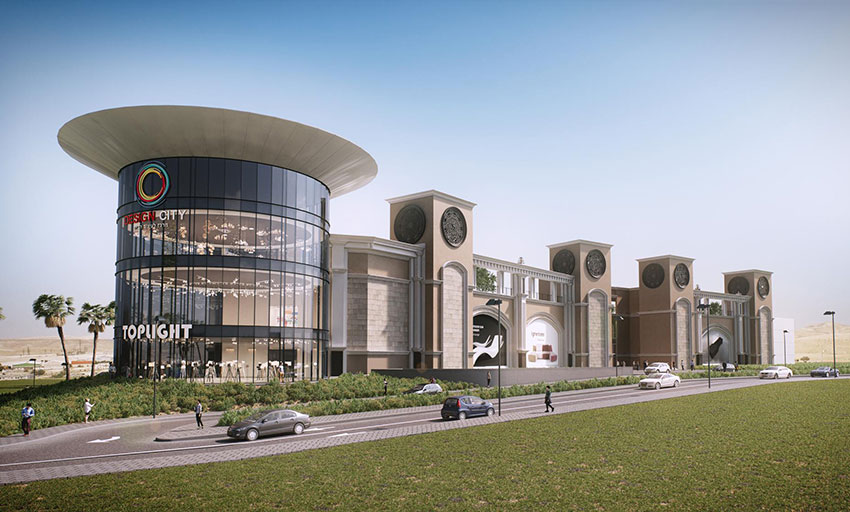 Design Center, Maale Edomim
PR Photo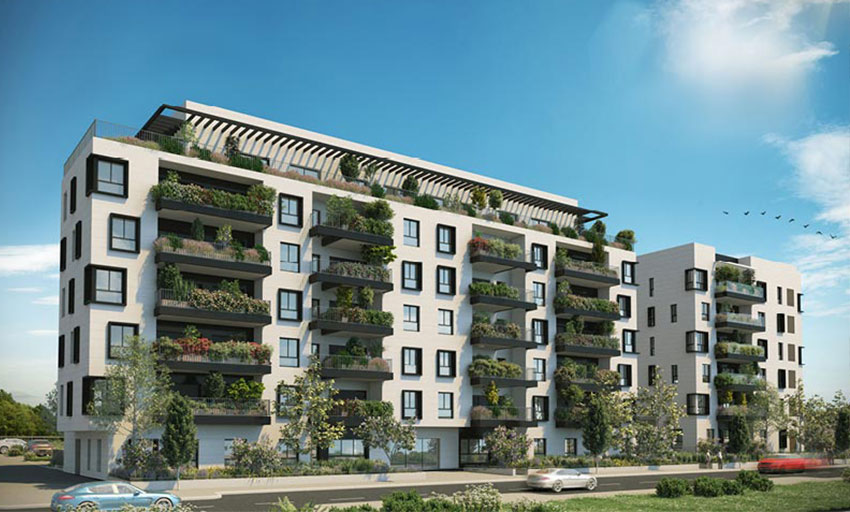 Urban Garden, Neve Zemer, Ra'anana
PR Photo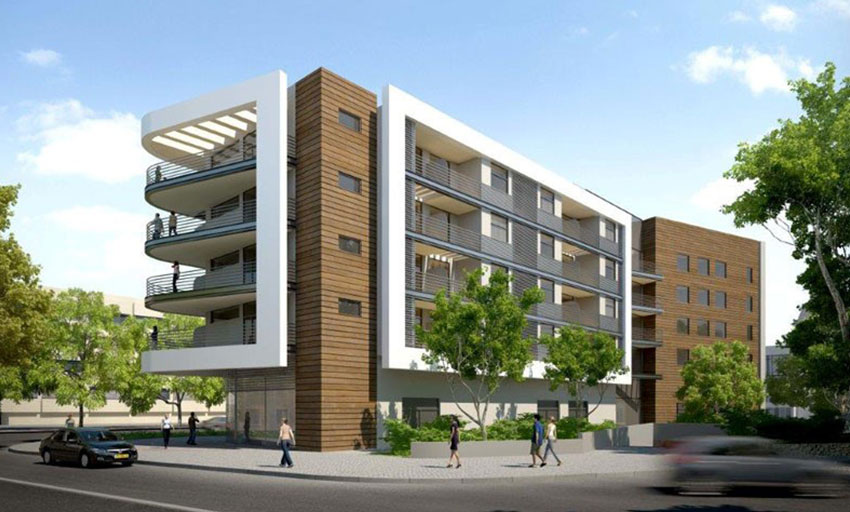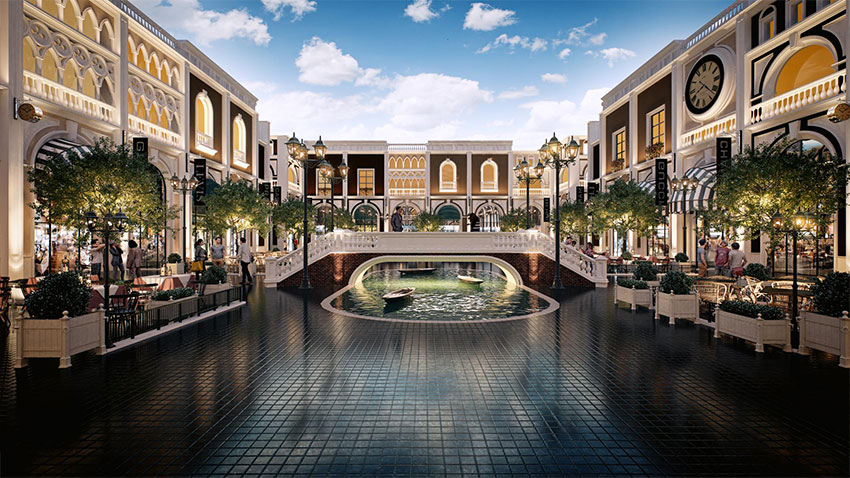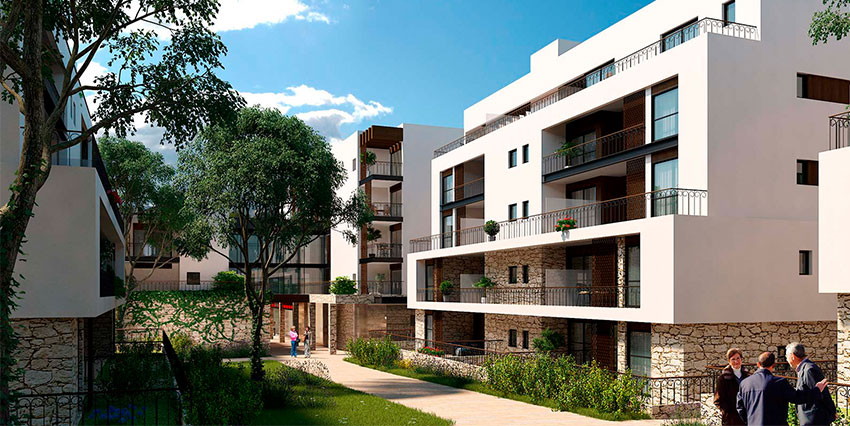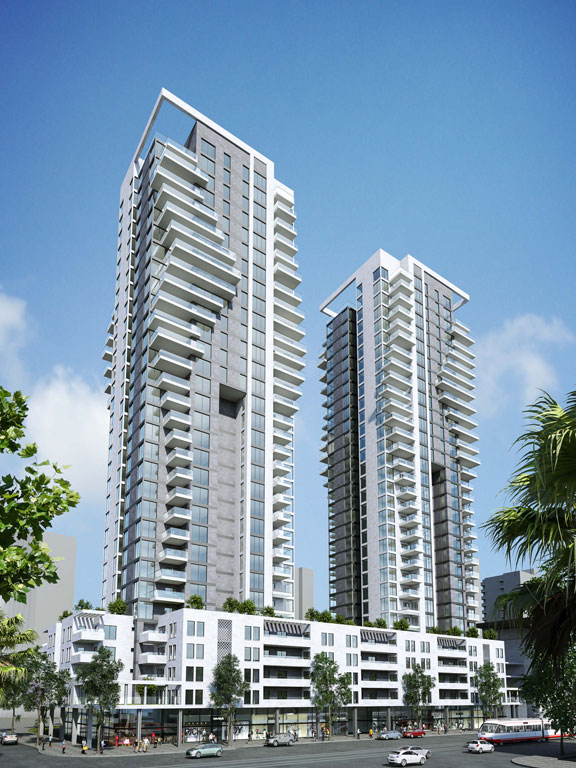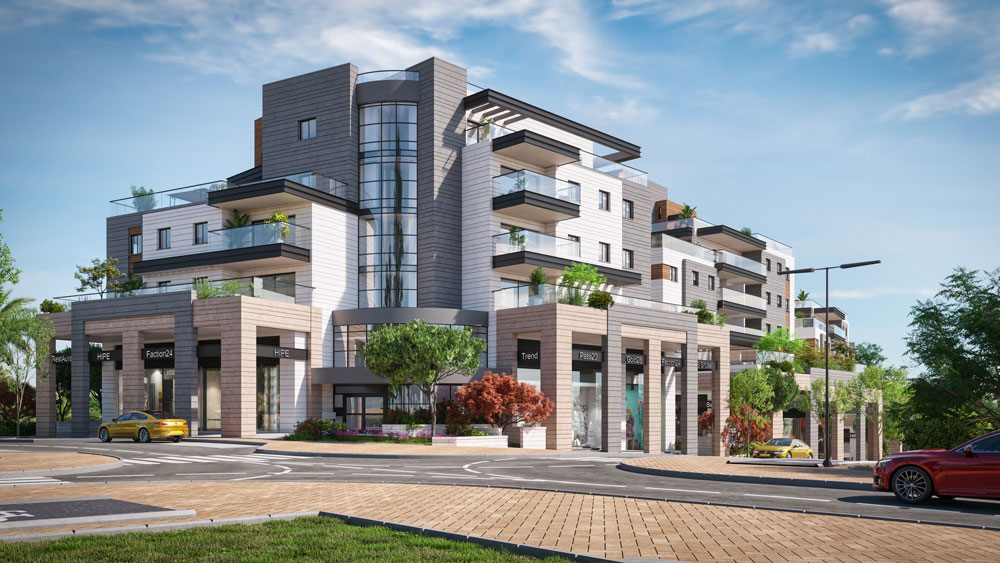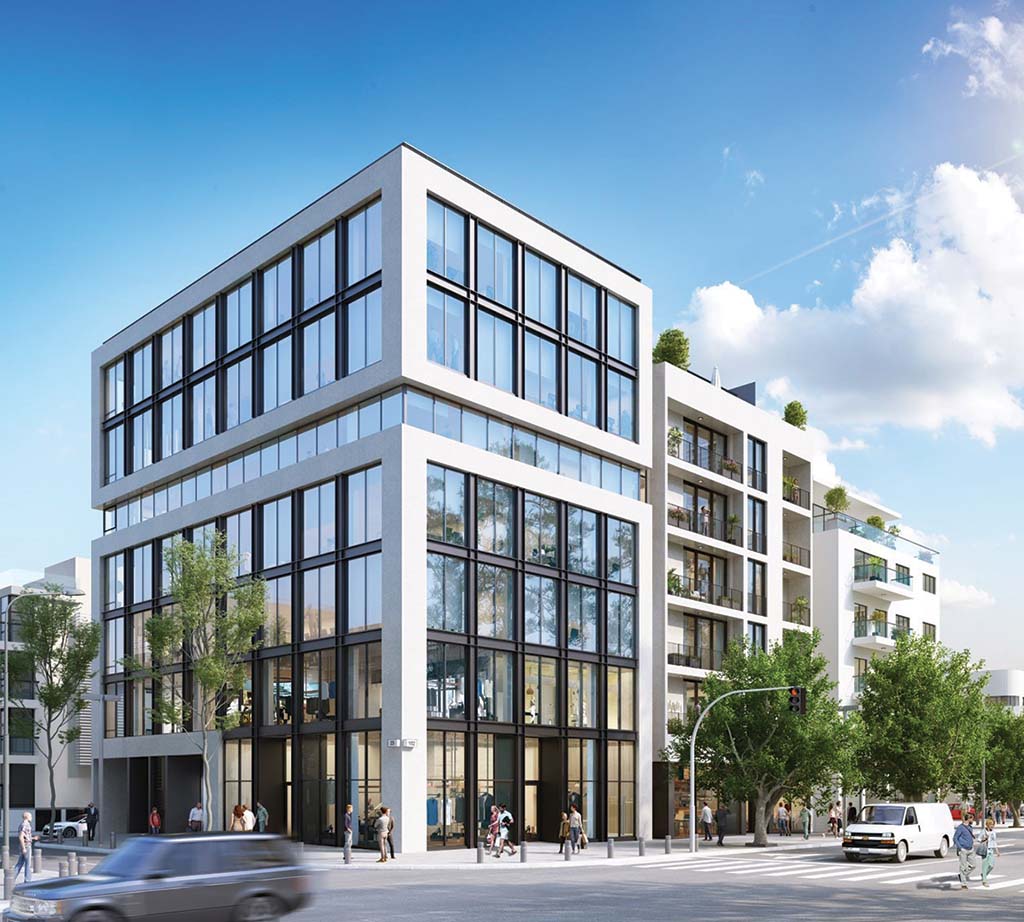 Company Rankings