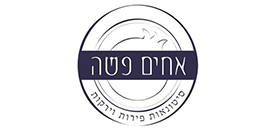 Achim Pasah
Fruits and Vegetables Wholesalers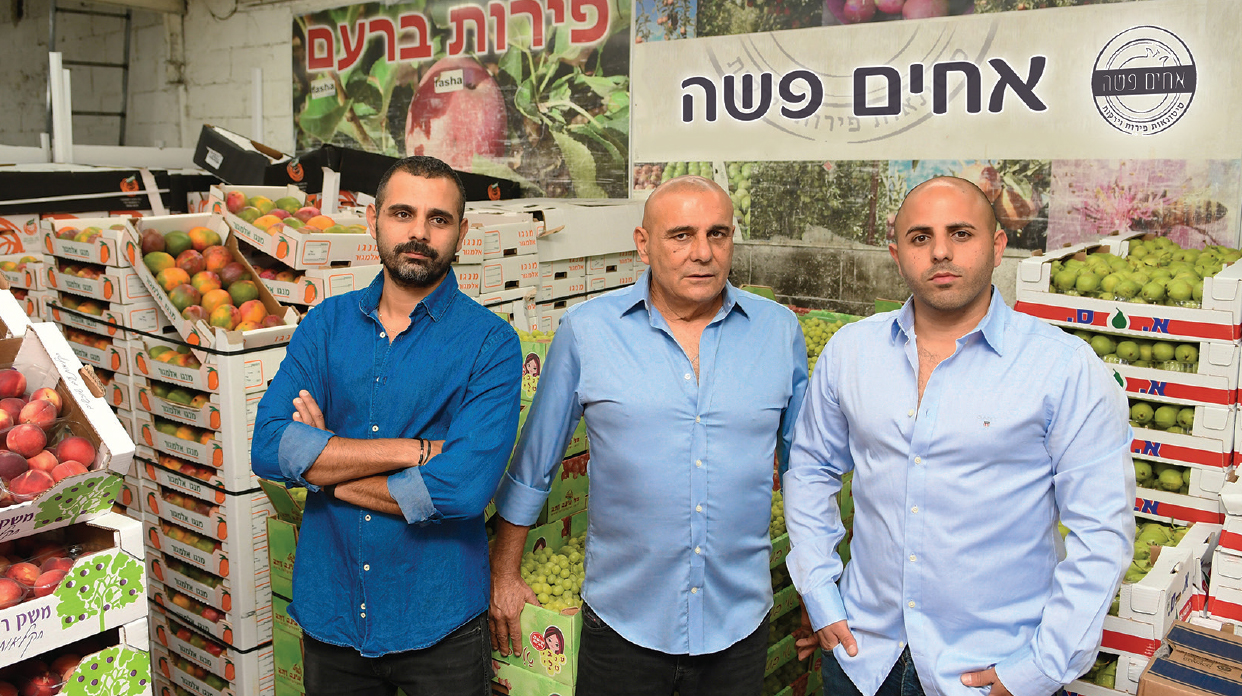 Company's Profile
| | |
| --- | --- |
| Established: | 2009 |
| Line of Business: | Fruits and Vegetables Wholesalers |
| Address: | The Wholesale Market, Givat Shaul, Jerusalem, Platform 6 |
| Phone: | 972-2-6523579 |
| Fax: | 972-2-6536521 |

Company Executives
Shlomi Pasah

Co-CEO

Achim Pasah

Ron Pasah

Co-CEO

Achim Pasah

Eli Pasah

Founder

Achim Pasah

About Achim Pasah
Achim Pasah Ltd. is one of Israel's largest, leading and pioneering fruits and vegetables wholesalers. Over the years, the company has been growing and expanding its customer base, numerous cooperations and impressive business results.
The company's roots go back several decades, to a fruits and vegetables stand in the Mahane Yehuda market in Jerusalem, which was founded by the family's father and the company's founder, Mr. Eli Pasah. Over the years, the small stand grew into a large and prospering wholesale company. Following a long and challenging military service, Eli's sons, Shlomi and Ron Pasah, joined the company and brought a fresh perspective and energy to the business, and nowadays they manage the company with great success.
The company owns several properties in the wholesale market in Givat Shaul, which jointly cover several hundreds of square meters and are used for its ongoing operations.
During its decades of operations, the company's reputation strengthened and it is renowned for the quality of its produce, its dedicated customer service and its reliability, with many farmers who have been accompanying it for many years.
Collaborations with Farmers from all Across Israel
The company benefits from widespread connections with high-quality farms across Israel.
Many good farmers have been collaborating with the company, which leads to excellent results and guarantees year-long supply. The company believes in buying Israeli produce in order to encourage and bolster domestic farming, but in times of shortages or off-season it imports agricultural produce from overseas, for the purpose of continuous supply of agricultural produce to its customers throughout the year.
The company has Kosher certificates of all types, from Chief Rabbinate to Badatz HaEdah HaChareidis.
The Human Capital
The company's human capital is the factor which makes the big difference and turns the company into a leading, stable and successful company. The company's sales team has vast knowhow and experience in customer service and sales. In addition, the company employs a broad and skilled team of the finest marketing, economics and accounting experts. High-Quality human capital is one of the secrets of the company's strengths and it brings it to its leading position in its field.
Shared Companies
The company has several subsidiaries, including "Achim Pasah Business Marketing" which specializes in marketing and transporting agricultural produce to stores, supermarkets, hotels and restaurants, and Asif Ltd. (online orders), which provides prime produce directly to households, while meticulously maintaining the high quality level and devoted and attentive customer service. This company is gaining momentum which is accelerating and growing on a daily basis.
Innovation and Dynamism
Achim Pasah is a company with a young and dynamic spirit. The company constantly keeps its finger on the pulse and implement technological tools for improving its capacity and productivity. The IT systems that the company uses enable it to provide fast and accessible responses to all of its customers.
Crop Farming
The company is also active in growing its own private agricultural produce, such as onions, peppers, green garlic, dates, and more. This produce is marketed, inter alia, to the company's customers and to other marketers across Israel. These private crops create an important strategic advantage for the company's operations.

Photo Gallery