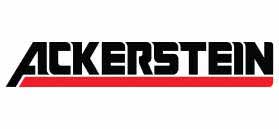 Ackerstein Industries Ltd.
Infrastructure, Construction and Development

Company's Profile
Established:
1925
Line of Business:
Infrastructure, Construction and Development
Address:
103 Medinat Hayehudim St.,
P.O.B. 337, Herzliya 4610301
Phone:
972-9-9596666
Fax:
972-9-9543130

Company Executives
Giora Ackerstein

President

Ackerstein Industries Ltd.

View Profile

Giora Ackerstein

Zvika Ackerstein

Chairman of the Board

Ackerstein Industries Ltd.

View Profile

Zvika Ackerstein

Dudi Zveda

CEO

Ackerstein Industries Ltd.

About Ackerstein Industries Ltd.
Ackerstein Industries Ltd., founded in 1925 by the late Zvi Ackerstein, is Israel's largest supplier of concrete products for landscape design, construction and infrastructure. Ackerstein has 3 sites in Israel, in Yeruham, Ashdod and Rosh Pina, with 13 factories in total, and three US factories, manufacturing landscape design products for the US market. Ackerstein employs about 700 employees directly (including engineers and architects who strive for constant innovation) and several hundreds of subcontractors. The company sells to institutional and private clients and contractors. The nationwide location of factories allows swift, highest quality services.
Innovation. That's Ackerstein Too.
Ackerstein believes in quality and innovation and implements these values in all areas of activity. With over 94 years' experience, Ackerstein provides unique solutions with uncompromising quality for complex and exceptional projects above and below ground. The company's vast product range allows responses for the most exceptional engineering, planning and architectural requirements and ambitious, large-scale ventures. The products excel in quality and design, and come in a range of shapes, colors and finishes. All of Ackerstein's production processes are automated and meet the highest environmental standards and Israeli and international standards. Ackerstein invests extensive resources in R&D enabling also improvement of existing products and breakthroughs in new products. Throughout the years, the company developed unique products and received patents and design protection for its products in Israel and abroad.
Areas of Activity
Civil Engineering & Infrastructures
As a leader in infrastructure, Ackerstein sets market trends in developing advanced industrialized products, above and below ground. The company provides advanced engineering solutions offering unprecedented quality and precision. Ackerstein produces sealed pipe systems used mainly for drainage and sewage with sealing that prevents liquid from leaking and water and sand from penetrating.
Industrialized Construction
In recent years, the company has developed a production line for advanced buildings, manufacturing "green" spacious units as full accessories with insulation (paneling) that saves energy, contributes to the environment and lowers operational costs. These units provide industrialized solutions for complete buildings according to customers' unique requirements.
Landscape Design
Ackerstein leads in landscape design products with a broad range of solutions and products in a variety of colors, textures, finishes and panel sizes. Almost every step taken in Israel on sidewalks or paths involves stepping on Ackerstein products. In addition, the company manufactures a broad range of complementary landscape design elements, such as curbstones and garden stones, stairs, boundary markers, accessibility elements and street and garden furniture for public spaces.
Retaining and Acoustic Walls
Ackerstein joined world leaders to develop a unique product line of acoustic and retaining walls. These products focus on solutions with the use of noise absorbing aggregates in acoustic walls and advanced armored ground systems in retaining walls. This technology offers a solution for every engineering need and allows for swift solutions that withstand time.
Architectural Concrete
As part of the company's concept of always identifying new trends in the building and construction field, we developed the architectural concrete product line. This is a unique line of its kind in the country - and one of the most interesting technologies available today, UHPC - is developed - an exceptional architectural very thin concrete that is the result of Ackerstein's exclusive and innovative knowledge of cladding and facade. The wide range of products and the ability to adapt and adopt products and series to every demand and project, from environmental development to office buildings and luxury residences, enables the company to capitalize on the huge potential of architectural concrete.
Roof Tiles
Ackerstein has been producing roof tiles since 1986 and is Israel's only company making concrete roof tiles in various colors with a range of solutions. The tiles are produced using high compression techniques that make the tile strong, impenetrable and resilient to the toughest weather. Millions of square meters of roofs that have successfully lasted over the years and are Ackerstein's certificate of quality.
Innovation and Quality Overseas. That's Ackerstein Too.
AckerStone Southern California
The factory, founded in 1989, provides paving products to the region and is a leading manufacturer of processed products. Its prestigious products are found in leading projects.
AckerStone Phoenix Arizona
The factory was opened in 2009 to meet growing demand for the company's products. This factory specializes in manufacturing processed paving and tiles as well as elements for supporting walls.
AckerStone Hassayampa
This factory was acquired in Dec 2018 and is used for manufacturing various retaining walls and panels.
Ackerstein Home – Quality for Life, for the Home and for the Garden
In 2015, Ackerstein launched its HOME brand to lead in design. Live the "Outdoor Living" family life. The brand offers a range of exclusive garden, interior and roof design solutions. A large selection of outdoor paving, concrete facades, architectural concrete tiles, concrete roof tiles and a range of complementary elements for the roof. Ackerstein HOME also has products such as copings, stairs, railings, concrete garden furniture, etc.

Photo Gallery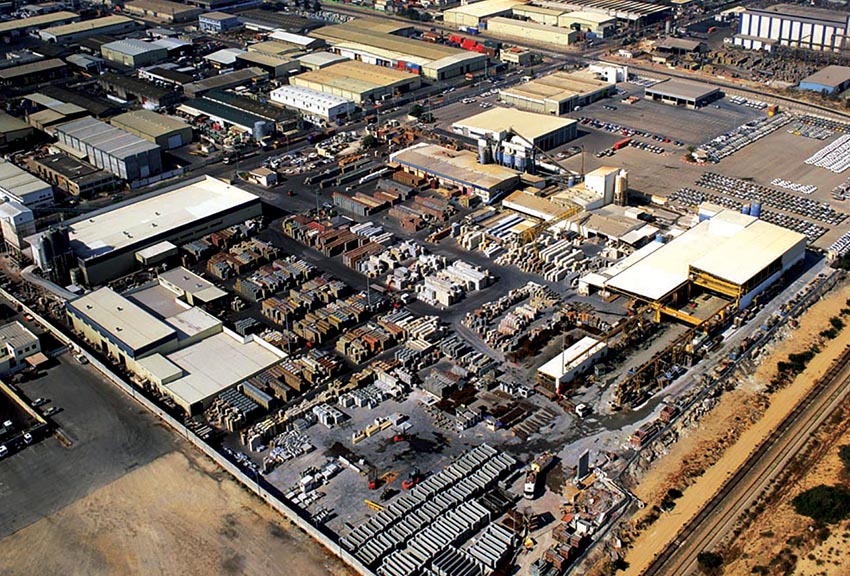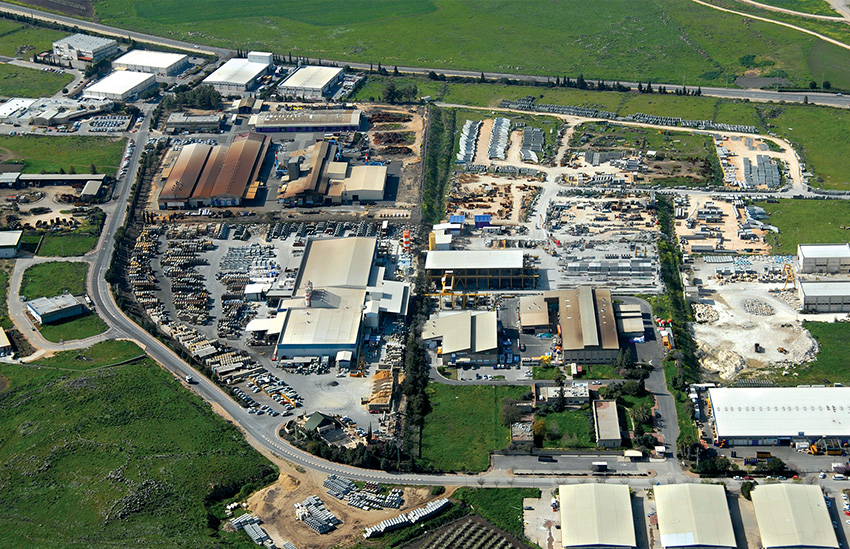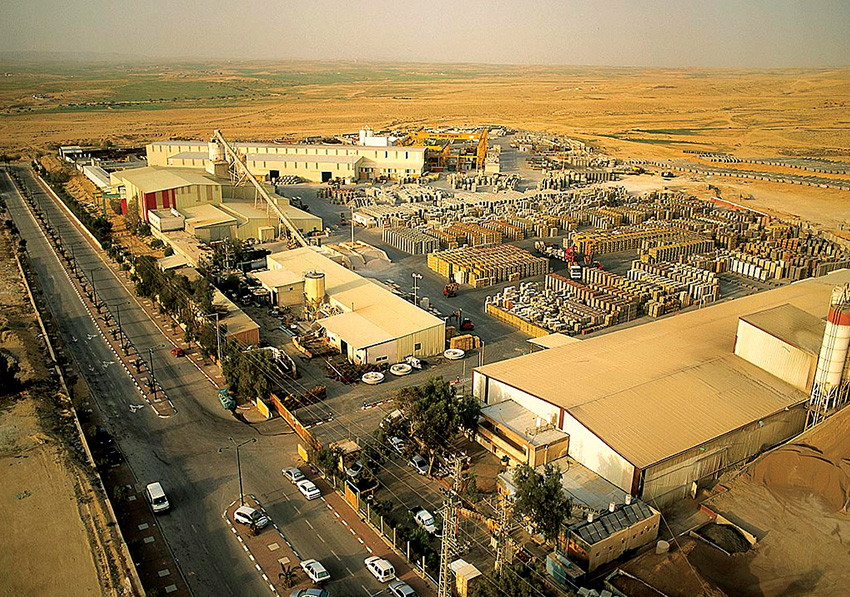 Company Rankings