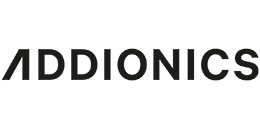 Company's Profile
| | |
| --- | --- |
| Established: | 2018 |
| Line of Business: | Energy |
| Address: | 82 Menachem Begin Rd., Tel Aviv |

Company Executives
Leading Executives
Moshiel Biton CEO & Co-Founder
Vladimir Yufit CIO & Co-Founder
Farid Tariq CTO & Co-Founder
Nir Halup VP R&D

About Addionics
As the world is on the verge of a green revolution, with an emphasis on converting to electric vehicles and renewable energy, batteries, with which we are familiar from our daily lives, will be one of the major pillars of this trend – probably the most important revolution in our lifetimes.
Yet the current performance of batteries is deficient. In order to enable this change, the world needs to switch to advanced battery technologies, which will enable a better, cheaper, safer and greener performance.
Addionics offers a cross-sectoral and unique technological solution, which is expected to affect the entire industry, creating a better future.
About Us
Addionics is developing next-generation batteries by shifting to an advanced architecture and utilizing smart 3D electrodes.
The company, which was founded in 2018, raised $40 million to date, and employs about 50 employees in Israel, England, U.S. and Germany, while most of the operations are concentrated in Israel.
The company is currently constructing a new site that includes offices and production lines, which will be located in Tel Aviv, Israel.
The new facility will enable the company to expand and develop its manufacturing capabilities.
The Technology
The company developed the next generation of batteries by smart 3D cell design.
With a novel, AI-based, scalable, and cost-effective 3D metal fabrication method, the company utilizes smart 3D electrodes to enhance all battery performance simultaneously: energy density/range, charging time, lifetime, safety, and cost of batteries. While most of the companies that are trying to improve batteries focus on changing the battery's chemistry (the active material), Addionics focuses on battery physics. This makes the company product 'chemistry agnostic', meaning it can improve any kind of battery in the market, existing and emerging, including additional types that are not yet commercialized, such as silicone and solid-state batteries. Another advantage is the performance of Addionics' battery.
How Does it Work?
Addionics developed 3D electrodes in an innovative production process, which customizes them for any type of battery. The electrodes' unique structure improves both the battery's mechanical properties as well as its performance.
This technology increases the battery's internal surface area and significantly reduces the internal resistance, while improving the heat dissipation and the mechanical stability.
These advantages translate into improved performance, including increased driving range, shorter charging times, longer battery life, and improved safety, while lowering the battery's cost. Implementing the technology in batteries of various types can create a significant impact, with an emphasis on the automobile and renewable energy industries.
Potential
Addionics won the prestigious 2022 Bloomberg NEF Pioneer award due to its remarkable potential to have a real impact on the industry and the global effort of decarbonization.
What's New?
During 2023, Addionics will move to its new offices, which include a first-of-its-kind production lab. This move will enable the company to keep both its growth increase and its manufacturing capacity.

Photo Gallery