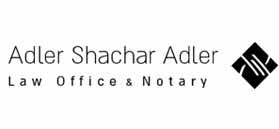 Adler Shachar Adler, Law Office and Notary
Legal services in real-estate law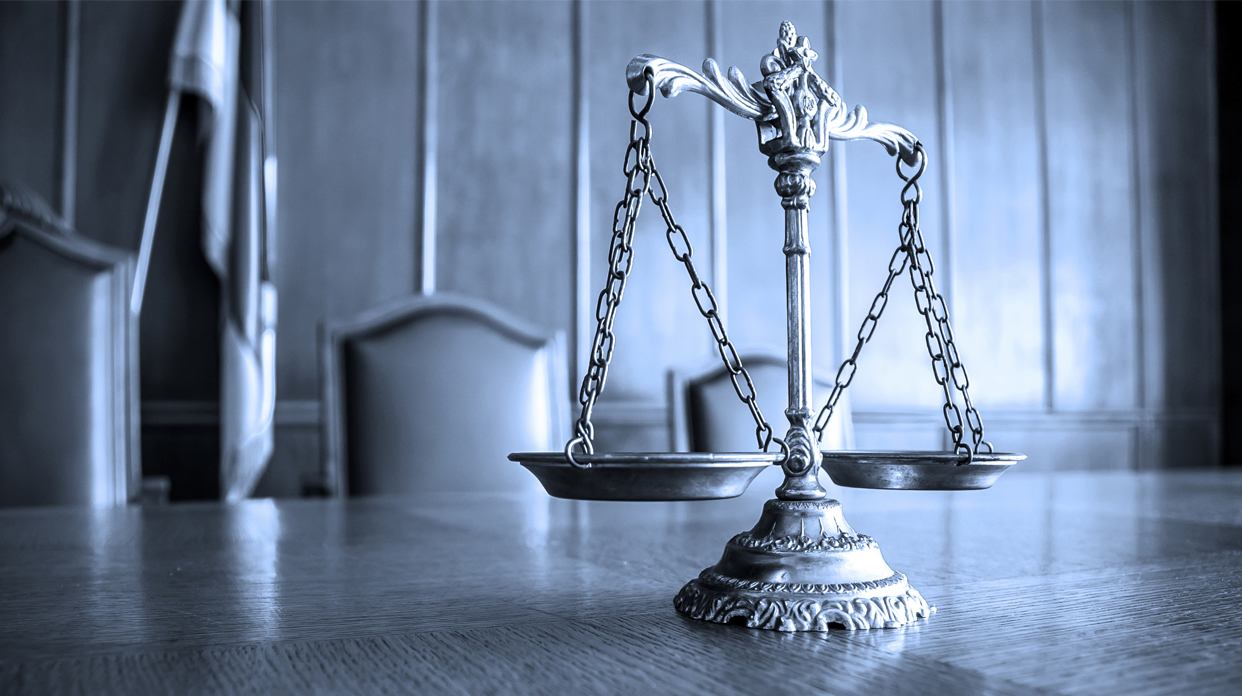 Company's Profile
| | |
| --- | --- |
| Established: | 2002 |
| Line of Business: | Legal services in real-estate law |
| Address: | 7 Menachem Begin Rd., Gibor Sport House, Ramat Gan |
| Phone: | 972-3-6114475 |
| Fax: | 972-3-6114476 |

Company Executives
Baruch Adler

Founding Partner

Adler Shachar Adler, Law Office and Notary

Ricki Krogliak Shachar

Partner

Adler Shachar Adler, Law Office and Notary

Nadav Adler

Partner

Adler Shachar Adler, Law Office and Notary

Michael Adler

Partner

Adler Shachar Adler, Law Office and Notary

About Adler Shachar Adler, Law Office and Notary
Adler Shachar Adler, Law Office and Notary, is one of the prominent and longstanding firms in its field, specializing in real-estate law including planning and building, advising developers and contractors, urban renewal, appropriations, management of commercial rent agreements and land taxation. Adv. Baruch Adler, one of Israel's most experienced lawyers with 42 years' tenure, established the firm in its current format in 2002.
Ever since, the firm participated in the development, support, management and legal representation of mega real-estate transactions concerning hundreds of housing units and tens of thousands of square meters of commerce and employment spaces, with a high legal complexity.
These diverse transactions include residential, yielding properties, offices, business and commercial centers including purchase groups, property sale and purchase, rent transactions, urban renewal projects, etc. In the management of these projects, the firm handles the submission of appeals and various legal proceedings including the opposition to and submission of objections, administrative appeals, all sorts of appeals including Bagatz proceedings in the Supreme Court and other proceedings before other judiciaries.
Over the years, the firm gained an extraordinary professional level in its practice areas and thus became a preferred representor of leading construction and contracting companies, including Ashdar, Azorim, Zemach Hammerman, Aviv, Rotem Shani, Urban Real-estate, Gindi and others.
Focused on the Best Interest of the Clients
The value of personal service is one of the firm's core values, and leads to the firm's extraordinary reputation. The firm's team of attorneys handles hundreds of residents with patience and tolerance, in every urban renewal, rezoning, new construction or preservation project.
These values are expressed in a deep physical involvement of the firm's leaders in all of the stages of the project's manifestation and promotion, including the residents and owners meetings, with attention to each and every resident, and the allocation of a direct open communication line, which provides an immediate response for every application.
Practice Areas
Real-estate agreements – management, preparation and legal handling of purchase and sale agreements for institutional, business and private clients, and accompaniment of complex and extensive transactions including combination transactions, sharing agreements, usage and rent agreements and more.
Accompaniment of groups – accompaniment of purchase groups, from the feasibility and cost-benefit checks up until delivery and registration of a multi-occupancy house, and also support of groups of landowners, building permit applicants, apartment owners in multi-occupancy houses, etc.
Accompaniment of contractors in new construction – we provide end-to-end solutions envelope for developers and contractors, from the land purchase, through the preparation of commercial agreements, funding agreements etc. concerning the projects, legal accompaniment throughout the construction period, management of the marketing aspects in accordance with the changing regulation, sub-contracting, handling instructions compliance , Apartment Sale Law, representation of the customers in the apartments sales, occupancy and registration.
Urban renewal – the firm has a particular specialization in all of the urban renewal aspects including various types of Tama 38 projects and various Pinui-Binui projects. In this framework, the firm usually represents the property owners (and occasionally the developers), manages the contact with the authorities, and accompanies the various planning stages as well as all of the various contracting for the execution of the project.
Planning and building – the firm is highly specialized in all aspects of the planning and building laws which serve as a major pillar of its operations. The firm specializes, inter alia, in all aspects of rezoning, activities with various consultants such as architects, appraisers and engineers, handling objections, representation in appropriations, appeal committees, correspondence with local authorities, various planning authorities, etc.
Land tax and betterment charges – the firm provides counsel on all aspects of betterment charges, compensation in accordance with the planning and building law and the management of various land tax aspects, particularly for projects it handles.
Commercial rent agreements – the firm has proven experience in supporting its clients in commercial rent contracting, conduct with the renter, and accompaniment of the parties after the contract stage.
Civil commercial litigation and class actions – the firm gained expertise in the field of civil-commercial litigation with an emphasis on class action. In recent years, the firm managed dozens of complex class action cases, handling various consumer and economic matters. Among other things, the firm gained extensive expertise in the field of Aviation in which it carries out a significant amount of cases.
The Firm's Team
Adv. Baruch Adler, Founding Partner – has an LL.B. from the Hebrew University and Master studies. Formerly a senior partner of a leading commercial and real-estate law firm from Jerusalem.
Has a particular specialization in planning and building, real-estate law, appropriations, land taxation and commercial law. Served as a director and member of Audit Committees of various public and governmental companies such as "Atarim", "Gapim", a practical engineers' pension fund, "Gibor Sport" and others. V. Chairman of March of the Living and director in the board of the American association, and also the legal counselor of this educational project, in which thus far 270,000 teenagers and adults travelled to the death camps in Poland.
Adv. Ricki Shachar Krogliak - Has an LL.B. since 1998, from the Hebrew University. Has a particular specialization in the various real-estate fields, accompanies and represents complex owner groups in considerable real-estate projects.
Adv. Nadav Adler, Partner – has an LL.B. from the Hebrew University. Was formerly employed as a lawyer in Yigal Arnon & Co. and S. Biran & Co. Specializes in complex real-estate transactions including various types of sale transaction, support of purchase and construction groups and urban renewal projects (Tama 38 and Pinui-Binui), commercial rent agreements, etc.
Adv. Michael Adler, Partner – LL.B., Hebrew University; LL.M. (cum laude), Tel Aviv University; former lawyer at Yigal Arnon & Co. Michael specialize in civil-commercial litigation in a variety of legal areas, with an emphasis on handling class actions.

Facebook Updates