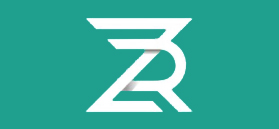 Adv. Zohar Ron, Arbitrator, Mediator and Notary
Family and Inheritance Law

Company's Profile
| | |
| --- | --- |
| Established: | 2003 |
| Line of Business: | Family and Inheritance Law |
| Address: | 4 Berkowitz St., Museum Tower, 7th floor, Tel Aviv |
| Phone: | 972-3-7560618, 972-52-2400052 |

Company Executives
Adv. Zohar Ron

Lawyer, Mediator, Arbitrator and Notary

Adv. Zohar Ron, Arbitrator, Mediator and Notary

About Adv. Zohar Ron, Arbitrator, Mediator and Notary
Zohar Ron is a seasoned lawyer who specializes in family and inheritance law. She founded her successful firm in 2003, with the mission of providing personal legal service for each and every client, based on the understanding that the clients' success is her success. The firm specializes and leads in the civil status field.
Adv. Zohar Ron is attentive and available for her clients, assists and supports them throughout every step of the process, plans a winning legal strategy for them, plans and delivers results quickly and successfully.
Zohar Ron is a lawyer, mediator, arbitrator and notary who specializes in all segments of family and inheritance law: Divorce; dissolution of partnerships; trust and estate; probate and will enforcement orders; durable power of attorney; and family law contracts, including matrimonial, custody and divorce, She also specializes in renegotiating protection orders, child support and alimony payments and notarizations.
Adv. Zohar Ron represents clients in all courts, including family court, rabbinical court, district court and the Supreme Court.
Adv. Zohar Ron works tirelessly to ensure that her clients meet their goals by implementing creative ideas and out-of-the-box thinking.
Adv. Zohar Ron runs a green, environmentally sustainable office by limiting the use of paperwork. Her firm is one of the first in Israel to make this commitment to protect our environment.
Adv. Zohar Ron pays attention to every detail and has repeatedly earned the trust of her clients.
The firm also handles complex international divorce cases in the event that one of the spouses resides abroad, including partnership dissolutions involving large assets and child custody arrangements.
Personal Service, Creativity and Professionalism
Adv. Zohar Ron sees the success of her clients as her own personal and professional success, and believes in formulating strategies to meet the highest legal and professional standards.
Adv. Zohar Ron has longstanding successful experience in representing clients in family cases of all types, while formulating tactics to mitigate damage and achieve a positive resolution as expediently as possible.
As a mediator and an arbitrator, Adv. Zohar Ron facilitates successful resolutions in the fastest way possible but in the event that an agreement cannot be reached expediently, Adv. Zohar Ron knows how to fight for her clients with determination and sensitivity in order to achieve the best possible result.
Adv. Zohar Ron is a peace-loving person but when the battle is joined, she knows how to fight for her clients.
Adv. Zohar Ron is fulfilling her calling and loves her job.
Adv. Zohar Ron, Founder and Owner
Adv. Zohar Ron, the firm's founder and owner, has vast and extensive experience in numerous family law and divorce cases.
Adv. Zohar has an LL.B. She interned in the State Attorney Office in Jerusalem and has a Military Advocate Diploma. Adv. Zohar Ron is a licensed notary and serves as a certified mediator and arbitrator.
Adv. Zohar Ron is a popular lecturer for many organizations, including the Israel Bar Association, and leading companies, workplaces and organizations. Adv. Zohar Ron lectures on family matters in conventions and workshops, and has trained future notaries on behalf of the Ministry of Justice.
Adv. Zohar Ron represents her clients before all courts and across Israel.
Adv. Zohar Ron serves as (Co-)Chairperson of the Tel Aviv Notaries Committees of the Israel Bar Association.
Adv. Zohar Ron writes a weekly legal column on recent legal topics in the weekend magazine of "Yediot Aharonot". Adv. Zohar Ron manages professional forums, often lectures in legal forums and conventions of the Israel Bar Association and organizes professional conventions. She organizes educational conventions on family matters for lawyers in Israel and abroad as the supervisor of the professional content and experience.
Legal Precedents
Adv. Zohar'd work has created a number of legal precedents, including a ruling in which a mother was entitled to receive flight ticket and upscale hotel accommodations from a father living abroad whenever their child would travel to spend time with the father. In addition, she has ensured that her clients receive sizeable alimony, reduce alimony payments, cancel child support payments, successfully contest a will, renegotiate custody arrangements, mandate paternity tests and more.
Community Service
Adv. Zohar Ron founded and manages voluntary consulting groups for lawyers, including "HaMishpachtologim" for family matter consultations, "Od Va'Od", "Notaries Share", "How is the Judge?" and more.
These groups are managed by Adv. Zohar Ron on Facebook and WhatsApp.
Adv. Zohar Ron has represented indigent women pro bono.
Adv. Zohar Ron lectures voluntarily before Holocaust survivors, at-risk women, parents of special needs children, the elderly and more.

Facebook Updates

Company Rankings