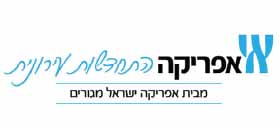 Africa Urban Renewal
The Company specializes in the initiation, development, management and execution of residential urban renewal projects. The company has vast professional knowhow in a wide variety of disciplines, including finance, permits, engineering and construction, extensive financial resources and high-quality human capital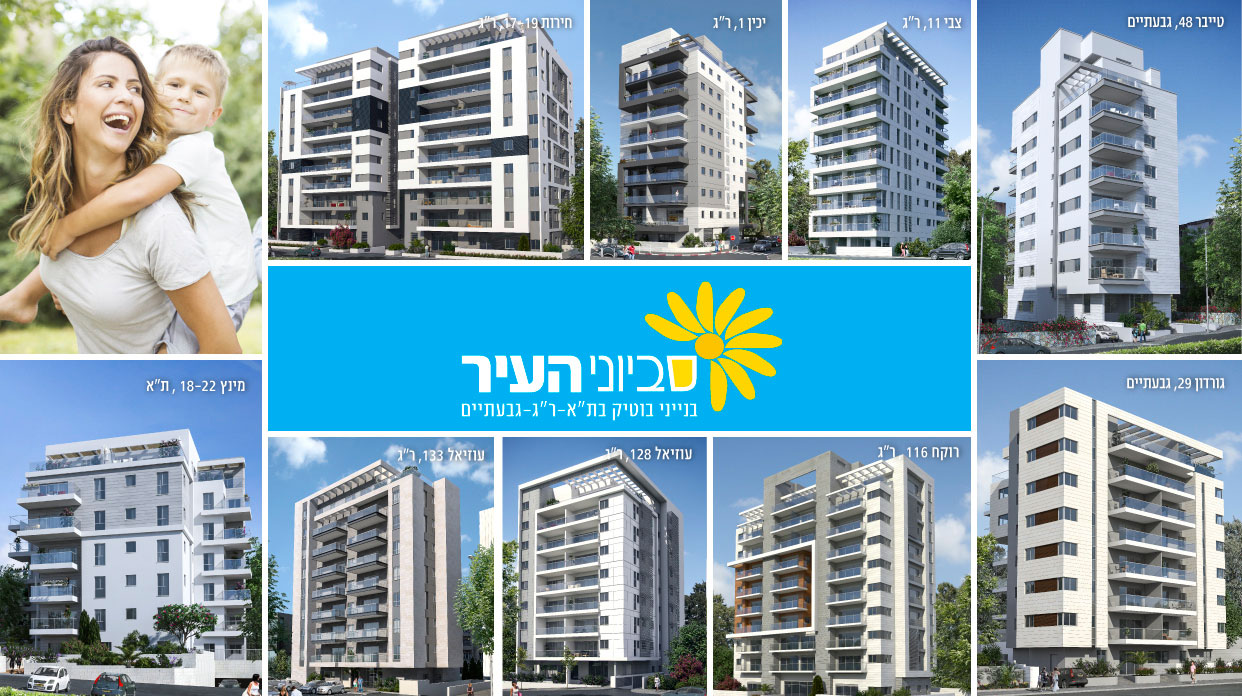 Company's Profile
Established:
2001
Line of Business:
The Company specializes in the initiation, development, management and execution of residential urban renewal projects. The company has vast professional knowhow in a wide variety of disciplines, including finance, permits, engineering and construction, extensive financial resources and high-quality human capital
Address:
1 Yoni Netanyahu St., Beit Yehezkel,
Or Yehuda
For information about marketing projects,
Savyonei Ha'ir, 2 Ha'eshel St., Ramat Gan
Phone:
972-3-7909287  *3880
Fax:
972-3-5383998

Company Executives
Assaf Simon

CEO

Africa Urban Renewal

View Profile

Assaf Simon

Micha Klein

CEO

Africa Israel Residences Ltd.
Senior Executives
Haim David Chief Engineer
Na'ama Gavra Company Architect

About Africa Urban Renewal
Africa Urban Renewal, Israel a subsidiary of Africa Israel Residences, specializes in the initiation, development, management, and execution of urban renewal residential projects (Tama 38/2 and Pinui Binui projects). The company is a leader in the field of innovation thanks to its vast experience and professional knowledge in a wide range of fields: financing, licensing, engineering and construction, extensive financial resources and high-quality human capital. This, alongside a residents service department which personally accompanies the complex's residents from start to post-occupation.
Values are perceived by the company as urban renewal and building blocks underlying the success of any urban renewal project. Africa Urban Renewal is currently promoting more than 40 projects in Netanya, Herzliya, Jerusalem, Ramat Gan, Givatayim, Tel Aviv, and Be'er Sheva. In recent years, the company has placed great emphasis on the field of evacuation and construction throughout the country.
The company's extensive experience and extensive financial capabilities enable it to promote projects quickly.
The projects' scale that are currently under construction are among the highest in the Israeli market, and the company is proud of the successful completion and occupancy of 10 projects in Ramat Gan and Givatayim and simultaneous execution of 9 additional projects, one of which is the first Pinui Binui project in Netanya with 390 apartments. During the coming year, additional projects will join the implementation cycle including the first Pinui-Binui project in the Katamonim neighborhood of Jerusalem.
As a subsidiary of a public company, the apartment owners enjoy full transparency and reliability, along with their participation as much as possible in the progress of the project.
Assaf Simon, CEO of Africa Urban Renewal, held several managerial positions at Africa Israel Residences, and in his last position served as CFO of the company.
Financial Strength and Extensive Reputation
As a subsidiary of Africa Israel Residences, a large and well-known public company with the best financial strength in the sector, Africa Urban Renewal enjoys a prominent reputation. This is expressed by direct and comprehensive access to financial institutions and banking support, which are key to the process and significant to the success of such projects.
The Residents at the Center of Attention
The residents are at the core of the company's operations and are considered to be full partners in the renewal process. At the heart of Africa Urban Renewal's business strategy is the goal to provide its end customers with a maximal sense of security, which is achieved, inter alia, through highly developed customer-orientation and strict adherence to the schedules. The company provides personal service to its residents, and accordingly, it established a residents service department which handles hundreds of apartment owners who already vacated their apartments. The department is highly available and provides comprehensive services from initial contact to population.
Community Outreach
Africa Urban Renewal sees community involvement and as an inseparable part of its activities and it invests resources in community volunteering. As part of this community-volunteering activities, the company organizes volunteering days where its employees renew apartments in old buildings that are yet to undergo urban renewal and more.
Prominent Projects
Africa Urban Renewal's business operations are undergoing significant growth, and nowadays anyone is invited to the company's sales office in Ramat Gan, which currently markets 10 projects in central Israel, including in Mintz Street in Tel Aviv, Podim, Hatzor and Krinitzi in Ramat Gan, Kakal, Borochov, Taiber in Givatayim, and more.
The "Savyoney Ha'ir" Brand
Africa Urban Renewal markets to the public the remaining apartments that were built in the framework of its rights in the projects, through the brand "Savyoney Ha'ir". "Savyoney Ha'ir" is a development of the premium brand "Savyonim", which has been accompanying the parent company Africa Israel Residences since its inception, and is based on the desire to build carefully-planned vital and dynamic neighborhoods with vast public areas that provide a high-quality community experience with access to community services within a walking distance, a green park, safe spaces for children, and more. The "Savyonim" brand serves as a mark of quality excellence for its population and is recognized with it, and serves as a source of inspiration for the urban renewal projects.

Photo Gallery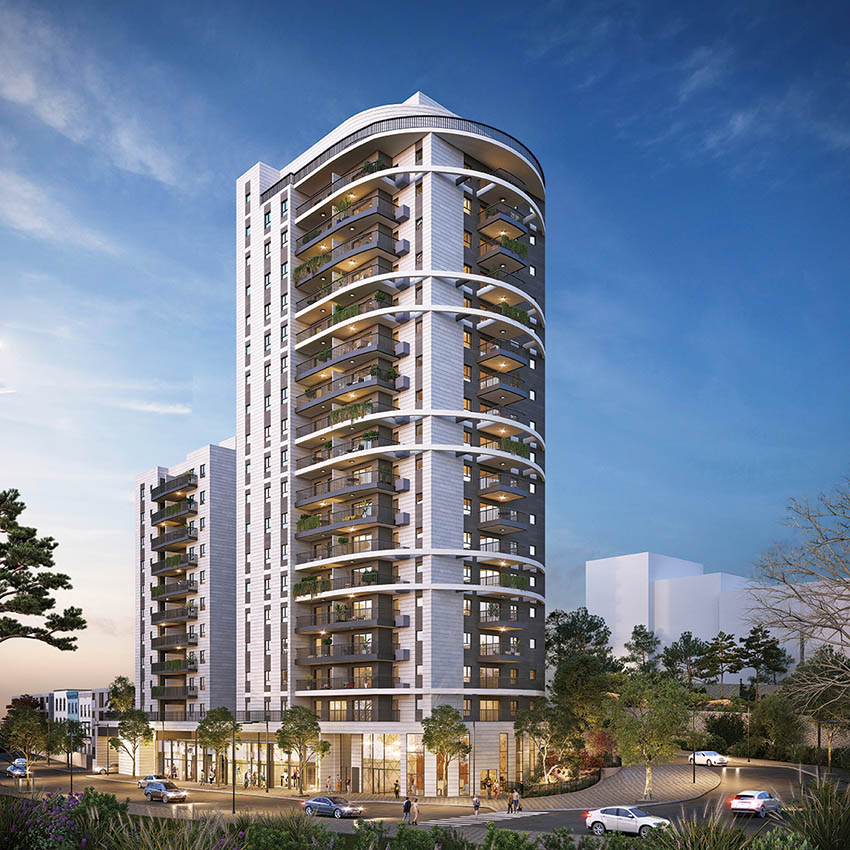 Simulation of San Martin, Jerusalem
pr photo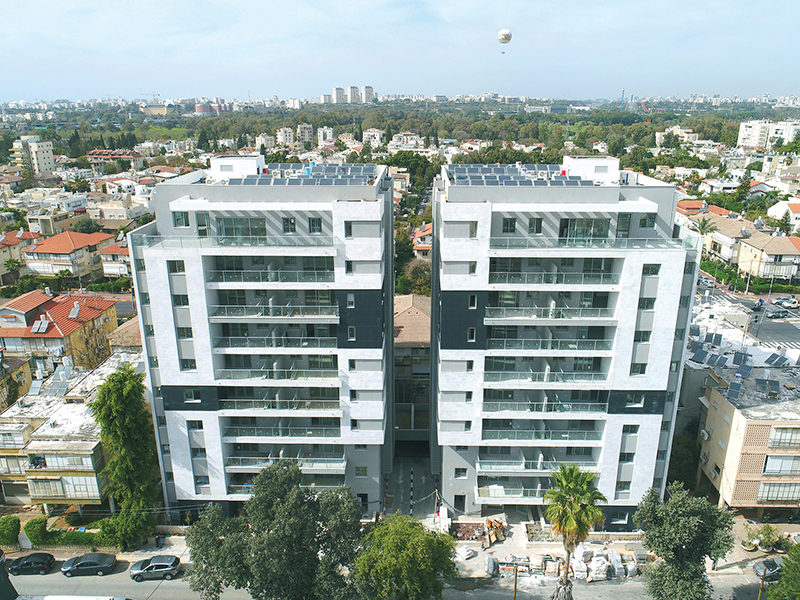 17-19 Herut, Ramat Gan
pr photo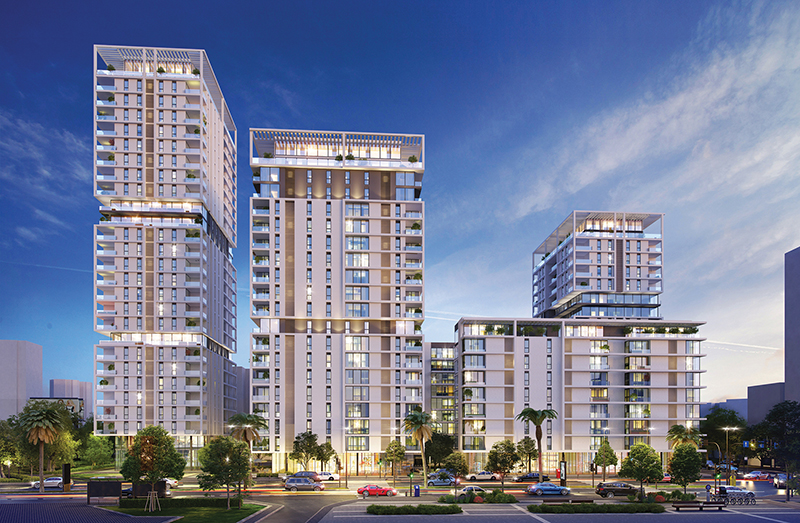 Simulation of Pinchas Lavon, Netanya
pr photo

Facts & Numbers


Total Projects
8
before building permit

Total Projects
8
after building permit

Total Projects
6
Populated in 2018