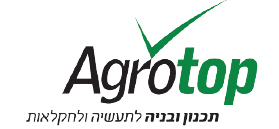 Agrotop
Planning and Implementing Agriculture Projects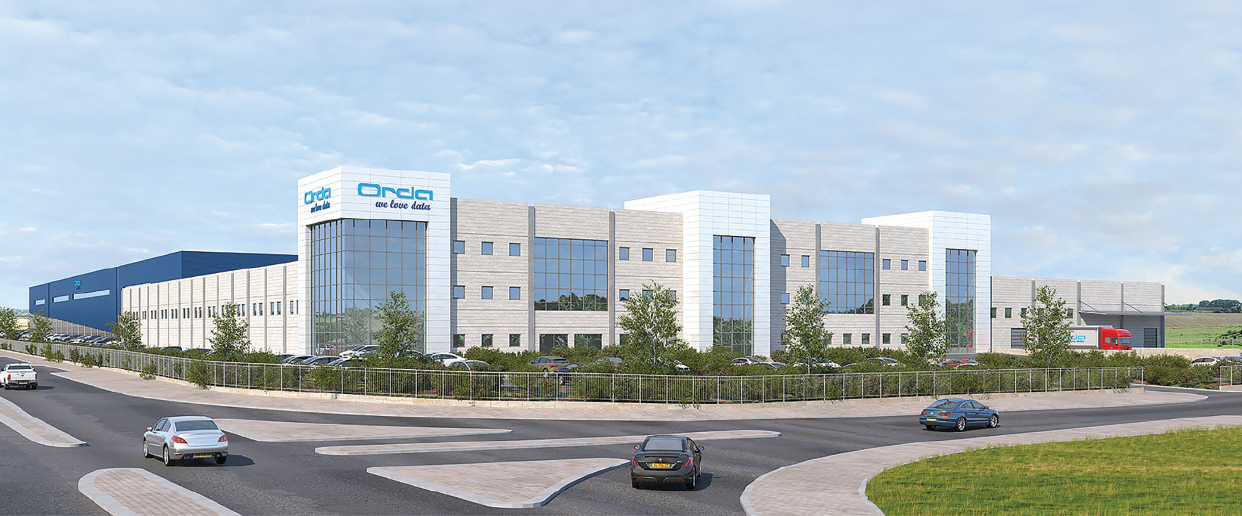 Company's Profile
Established:
1989
Line of Business:
Planning and Implementing Agriculture Projects
Address:
Moshav Timmorim D.N. Shikmim 79860 Israel
www.agrotop.co.il
Phone:
972-8-8611600
Fax:
972-8-8611601

Company Executives
The Late Nachum Henkin

Agrotop

Hana Henkin

HR Manager

Agrotop

About Agrotop
Agrotop is a leading global company that specializes in livestock turnkey projects. Agrotop maintains 60 years of experience of planning, constructing, and accompanying over 2000 projects in 50 countries worldwide, located in 5 continents. Agrotop provides a comprehensive array of services for realizing livestock and agro-industry construction projects, while maximizing the business goals of their clients. The company was founded in 1989 as a subsidiary of Hapach Metal Industries, which has been active in the Israeli market for over 65 years. The company's offices are located in Timurim, Israel. Agrotop maintains 60 years of livestock experience and boasts 12 million m2 of construction area in 20 million animal places.
High-quality execution, outstanding customer service and continual innovation
The synergy that is created by the combination of the company's engineering, construction, expertise, and technology, provides ideal solutions for its clients. Agrotop provides comprehensive yet tailored services for the agro-project, ranging from consulting and a bankable business plan to the design, logistics and realization of the project. Agrotop offers local team training, transfer of knowledge and all-inclusive support of a project operation. Agrotop is a pioneer and leader in the field of innovation, constantly evolving and integrating the newest information and technologies into its projects, while developing new services.
Main Areas of Activity
Agro-Projects - Agrotop designed and constructed thousands of projects worldwide, as it is highly skilled regarding services for various project sizes. Agrotop's portfolio includes small portable farms, mid-sized and large farms, supporting plants such as feed mills, hatcheries and slaughterhouses, and immense full vertical integration solutions. An environmentally controlled poultry shed requires extensive tests. Agrotop maintains wide-ranging knowledge in perfuming such tests, thereby ensuring that the shed meets the defined specifications. Thus, enabling its clients to build a databank to program the controller and to use as a reference point, in order to assess the condition of the shed and equipment in the future.
Industrial - The company's industrial building division constructed hundreds of projects for industry, storage, commerce, and display, in addition to distribution and logistics centers, cold storage structures, central garages, office buildings and various other projects.
Solutions
Egg Production - Agrotop maintains extensive expertise regarding all types of egg production methods, including semi- and fully automated systems that raise growth. The company's solutions are used for large integration projects, as well as small mobile houses, as the company assists its clients regarding pre-planning, in order to optimize the outcomes of the project. This is done while considering return on investment (ROI), risk, market niche and seasonality, modularity, biosecurity, bird welfare and market acceptance and logistics and traceability.
Pullets, Breeding and Layer Parent Stock - Projects that are extremely large justify having their own breeding and parent stock flocks. Agrotop provides fully equipped hatchery and breeding sheds and helps growers source day-old chicks.
Grain Elevator and Feed Mill - Approximate 80 percent of egg cost results from the feed of the birds. Agrotop assists clients who wish to produce their own feed.
Laying Sheds - A proportionate farm should uphold a balance of three-layer sheds for each pullet shed, guaranteeing a sensible and steady production of eggs in both size and quantity, irrespective of the farm being free range, aviary or conventional. The computer controller, which upholds optimum climate conditions, and regulates and monitors feed, water, and egg collection, is key in this matter. The eggs are automatically collected to a central collection shed where they can be sorted and packed, then sent to the distributor or the end customer.
Poultry meat production is a rising business worldwide. Modern 21st century broiler houses are designed to maintain ideal in-house conditions that allow broilers, raised for commercial meat production, to reach their genetic potential. Understanding how broiler biology integrates with engineering and technology is vital in order to obtain the perfect solution.
Agrotop maintains extensive experience pertaining to the integration of all facets needed to accomplish perfect bird conditions and economic results for its clients.
The company's modern houses can create a suitable micro-climate in various and even extreme weather conditions. The company offers innovative solutions for creating dry litter, which increases the flocks' health conditions and reduces energy costs. Agrotop maintains vast experience reaching feed conversions that are better than the breeder-company manual.
Notable Projects
Mobile houses are a seamless solution for entrepreneurs who seek to employ the quick permit process in certain countries and start growing free range broilers and layers. Agrotop has assembled houses located in Germany, Scotland, Australia, New Zealand and China, and has accumulate expertise pertaining to the relevant regulations for these countries.
Selected Projects include:
Da Hall, Australia: Mobile houses for all weather conditions. Free-range mobile houses with up to 50 years of structure durability.
Great Wall, Taiwan: Broiler breeder houses for tropical weather, typhoons, for 100,000 heavy breeders in two-story high houses.
Haci Ali, Northern Cyprus: The largest poultry integration in Northern Cyprus. Broilers houses, in Mediterranean weather, for broilers, heavy breeders and layers.
Novel and La Pardilla, Spain: Piggeries for hot and cold weather. Livestock – advanced piggery. This project is a cooperation between Agrotop and Big Dutchman.
Emek Haela Eggs, Israel: Layer houses for hot weather for 60,000 layers. This project is the "Future Layer House" competition winner for best design.
Chirina: Vertical Integration. Chirina is a full vertical integration poultry project incorporating all the production chain, from seed to fresh meat.

Photo Gallery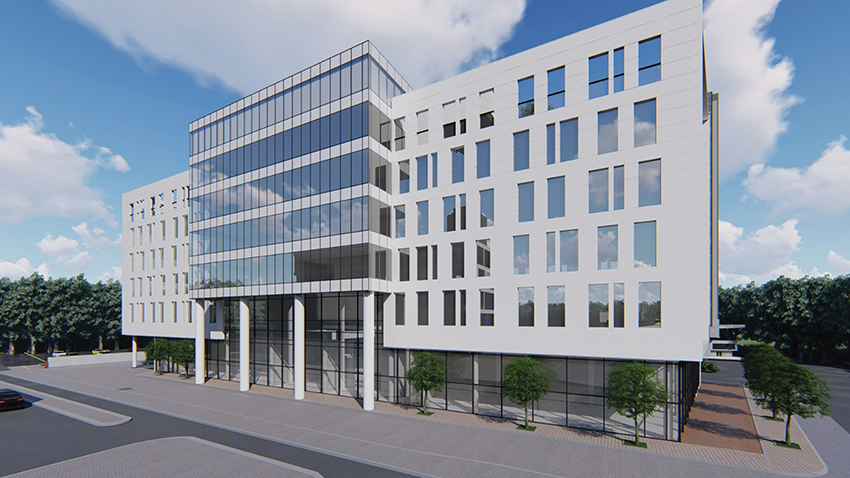 Company Rankings