Alon Erez Law Office
Counsel and Representation in Military and Criminal Laws

Company's Profile

Company Executives
Adv. Alon Erez

Founder and Owner

Alon Erez Law Office

View Profile

Alon Erez

About Alon Erez Law Office
Alon Erez Law Office is a law firm which specializes in two practice areas: Criminal Law and Military Law. Over the past 12 years, Adv. Alon Erez has handled, prepared and represented suspects in cases from the full spectrum of criminal and military (Adv. Erez has an approval from the Supreme Court to act as a military lawyer in the military courts) law, and has led to impressive achievements and victories for his clients.
Adv. Erez's work is characterized by legal proficiency and uncompromising professionalism, through which he provides an umbrella of services for his clients and cooperates with them to select the legal course which would suit them the most.
Practice Areas
The firm specializes in representing civilians in the full spectrum of criminal offences and in representing conscripted and career soldiers in the military courts. In the criminal law practice the firm represents suspects in violence, sex, drugs, property, and fraud offences, youth offenders, domestic violence, computer and cyber offences and more.
In its military law practice Alon represents suspects of drug trafficking, desertion, bribery and breach of trust, grievous bodily harm, unintentional discharge homicide, sex offences and more.
Adv. Alon Erez, Founder and Owner
Adv. Erez has an LL.B. and an LL.M. from Tel Aviv University, and he interned in Criminal State Attorney Office, Central District. Upon receiving his license to practice law, he served as an associate in several leading criminal and military law firms, and opened his private firm in 2013.
Adv. Erez appears before all of the courts, including the Supreme Court, and is a member of the IBA's Military and Defense and Criminal Proceedings Committees. He also publishes professional articles on the internet and opinion columns in the press and is often interviewed by the media in his practice areas.
An Attentive Ear and Legal Knowledge of the Highest Level
Adv. Erez brings, to every case he handles, legal knowledge of the highest level, which he acquired in the framework of his advanced academic degrees and in his work in the State Attorney and leading law firms.
Beyond the professional service, Adv. Erez provides his clients with an attentive ear and full empathy through their difficult and complex situation.
The optimal combination of knowledge, experience and an understanding of the client's needs enable Alon to understand the appropriate angles of attack in every case, which lead him to victories in the courts.
Prominent Cases
Criminal
Adv. Erez is an expert in representing suspects and defendants in all types of criminal offences, from the police arrest through to proceedings in the various courts.
Over the years, he represented defendants in complex and highly-publicized affairs, including a case where an independent electrician was accused of indecent act in a 10 years old girl while working in her family's house. The defendant was convicted by the Petach Tikva Magistrate Court but following an appeal by Adv. Erez to the district court, the defendant acquitted due to contradiction in the complaining minor's version, which prevented a conviction beyond reasonable doubt.
Another case that was handled by Adv. Erez was the representation of a minor who was imprisoned in the Ofek Prison, and another minor who was imprisoned in the same prison accused him of rape. Adv. Erez managed to prove that his client didn't commit the described actions and acquitted him from the severe offence.
In another case Adv. Erez represented a defendant who was charged with the importing of 20 liters of rape drug to Israel. Despite the amount of the imported material, Adv. Erez managed to convince the Tel Aviv District Court the in light of his client's personal circumstances, a punishment of community service works would suffice, in spite of the State Attorney's demand for several years of actual jail time.
Military Law
Adv. Erez represents mandatory-service, reserve and career soldiers, from military police interrogations up to military court proceedings. Where necessary, he also helps his clients receive an exemption from service for justified causes. Throughout his years of practice, Alon represented defendants in complex affairs including an affair where a decorated officer (Major) was accused of flagrant sexual harassment of dozens of his subordinates. Adv. Erez managed to prove during the legal proceedings, that the pressure the officer experienced in his military service led to the emergence of a severe mental disorder. It was also proven that a blatantly sexual discourse was common in the unit. Owing to the devoted representation of Adv. Erez in this case, most of the charges against the officer were removed.
Another prominent affair which was accompanied by Adv. Erez revolved around a Lieutenant who was accused by a subordinate of forced indecent act. Adv. Erez got to the bottom of the affair and managed to acquit the officer of this severe offence so that he was accused only in inappropriate conduct, and continues his service to this very day.
Another case which received significant media attention revolved around an infantry fighter from the Golani division who was accused of pillage during armed conflict in the Zuk Eitan Operation. Following Adv. Erez's arguments, the Military Appeals Court determined that in light of numerous failures in the investigation, the soldier must be acquitted from the offence of pillaging on grounds of abuse of process, and be convicted only in theft. Consequently, and despite the Military Prosecution demand for actual jail time, the soldier eventually spent time only in military works (the military equivalent of community service).

Photo Gallery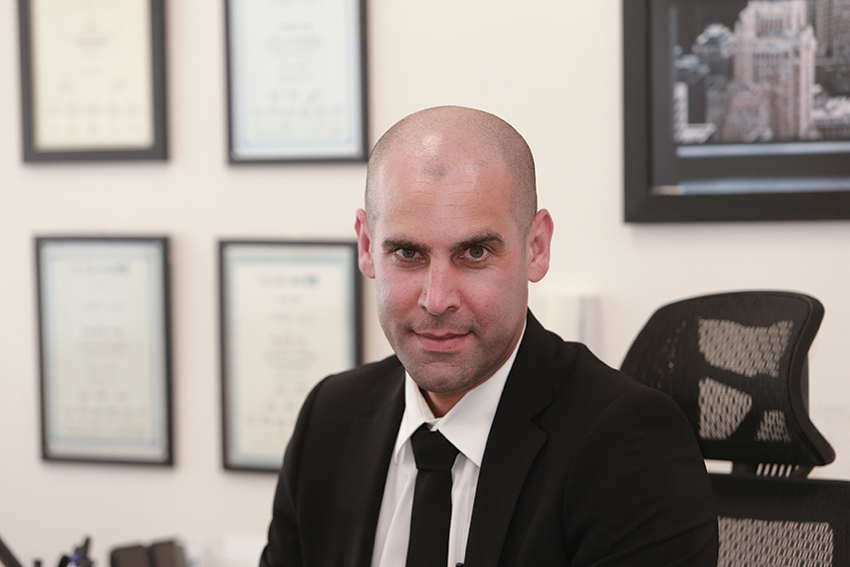 Company Rankings