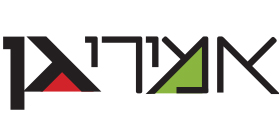 Amirey Gan
Saturated construction and commercial centers

Company's Profile
| | |
| --- | --- |
| Established: | 2004 |
| Line of Business: | Saturated construction and commercial centers |
| Address: | Kibbutz Ma'ayan Tzvi |
| Phone: | 972-4-6293481 |

Company Executives
Leading Executives
Yehuda Peso Owner
Oded Turgeman Owner and CEO
Eli Cohen CFO
Yehoshua Rappaport Chief Engineer
Idan Turgeman VP Business Development

About Amirey Gan
Amirey Gan (Amirey Zichron Yaakov Ltd.) is a leading company specializing in saturated residential construction and in commercial centers, and its vast professional experience includes building a wide variety of projects in various cities countrywide. Amirey Gan has a strong financial back and is well known for its excellence and both its entrepreneurial and its contractual activities. The company serves as a chief contractor with an unlimited 5C classification only for the projects it owns.
The company stresses maximal flexibility in prestigious planning and design while adhering to schedules, resulting in full customer satisfaction. Company clients often recommend its services to friends, who in turn become buyers and new referrers. Amirey Gan takes particular care to create quality residential environments which combine advanced community services, educational establishments, and accessible transit, all for the sake of resident welfare in its projects.
Selected Projects
Zichron Yaakov Dreams
Zichron Yaakov Dreams is a new neighborhood including 800 residential units in a rustic terraced formation, located on a mountain slope in Zichron Yaakov, and planned and built in cooperation with Shikun VeBinuy. Zichron Yaakov Dreams is located near a vast park spanning about 30 dunams. The neighborhood offers its residents a wide variety of community services, including a sporting center, an advanced skate-park compound, a commercial center, and a synagogue, all for their benefit and high living standards. The project comprises of spacious 4 and 5 room apartments, twin and triplet homes, lofts, duplexes, and garden apartments. The project is now fully populated.
Amirey Park Hadera
The new residential quarter, Amirey Park Hadera, is located at the heart of the Sharon region's largest park, in the optimal location within the neighborhood. Hadera, which is benefiting from a significant development surge, is all the while particular about the city's green revolution. The prestigious neighborhood is built around the parkland lake while maintaining high accessibility to pivotal roads. The project includes about 700 apartments in 7 prestige towers, 4 boutique buildings and cottages. It includes a wide variety of residential options including pre-planned apartments, large balconies which overlook a breathtaking view, subterranean parking and a magnificent lobby, leading straight into the central neighborhood park. The project offers 3 and 4 rooms apartments with storage units, garden apartments, and luxurious duplexes. About 300 apartments have been populated so far and construction is moving ahead.
Mul Hachof Village
Mul Hachof Village is a shopping and entertainment center in the Hadera Business Park, spanning about 66 dunams with 180 thousand sqm. of construction rights for commerce and employment. The center, designed as a lifestyle compound combining an open mall, includes a shop avenue, squares, megastores, chains and leading international brands. In addition, it offers diverse dining options, entertainment venues, international standard playgrounds, and Israel's first surfing pool.
The business compound includes 4 office towers, the first of which is to enter marketing in the coming months. The business park is located along central roads and is directly accessible from road no. 2 and by train, with the station located within walking distance of 220m. The city's central station is soon due to moving into the train station compound, upgrading it to a national station including a bus and taxi depot.
The shopping and entertainment center offers over 100 leading shops and brands including the largest Zara store in the country, Bershka, Pull and Bear, Stradivarius, the Fox group, the Urbanica-Castro group, the Gold group, Adidas, Renuar, and one of the country's largest Yochananof supermarkets. In the dining and entertainment area, the compound offers chains such as Biga, Landver, Roladin, McDonald's, food stalls and alternating food trucks. Several restaurants are due to open soon, including an Italian restaurant, Fat Vinny, a meats restaurant, Ruben, and a chef restaurant, Fresh Kitchen. The compound also houses a surfing pool, first of its kind in the country, where surfing lessons are available for ages 10 and up, no prior experience necessary. The children's playground compound is free of charge for the benefit of clientele. Mul Hachof village also includes a spectacular luxurious fountain, illuminated in colored lighting and combining novel technological effects for water-and-music shows. Furthermore, the compound houses a synagogue for Mincha and Arvit prayers for its clientele, 1600 parking spaces, both over-ground and underground, a gas station and a car wash.
Ramada Resort Hotel Hadera
The project is located on a coastal strip spanning 16,000 sqm, in collaboration with the Aspen company. The hotel offers 180 suites all facing the shoreline, in 22 luxurious stories, and includes a unique beach, a maritime club, and a variety of options for businesses including 2 giant event venues with panoramic sea vistas, conference rooms, and activities. The hotel is directed by the global Ramada company.
Additional company projects
Amirey Ma'ayan Tzvi – a project including 40 prestigious residential units and cottages in kibbutz Maayan Tzvi, located on the Carmel slope, offering a magnificent sea vista. The project is fully populated.
Amirey Gan Rechasim – two projects in Rechasim local council, located at the foot of a mountain, suitable to Hardi public needs. Comprised of 180 residential units, all fully populated.
Tsur Yitschak – the Tsur Yitschak project is a commercial center spanning 1200 sqm. located at the heart of the new neighborhood of the town of Tsur Yitschak.
Mizpe Hashmura project – a hotel in planning on the slope of Mt. Carmel, on the grounds of Hashmura neighborhood in Zichron Yaakov, with panoramic sea vistas, including 150 rooms with spa facilities, an outdoor and indoor pool, and an emphasis on health, nature, and sports facilities with an international standard.
Amirey Gan Yavne – including 300 residential units in cottages, with personalized and unique specifications, fully populated.

Photo Gallery