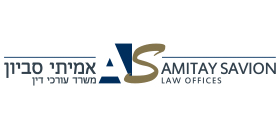 Amitay Savion, Law Offices
Tort and Insurance, Bodily Harm, Property and Elementary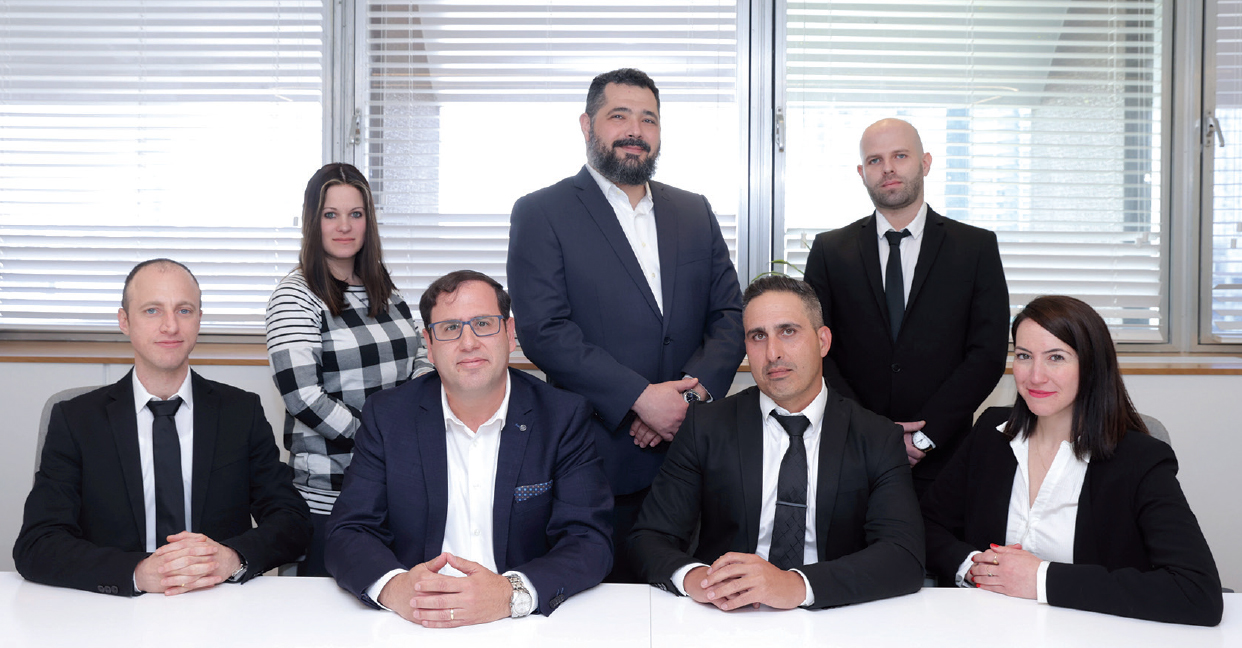 Company's Profile

Company Executives
Adv. Amitay Savion

Founder & Owner

Amitay Savion, Law Offices

Adv. Liat Martziano

Senior Associate

Amitay Savion, Law Offices

Adv. Yehonatan Sorkin

Senior Associate and Mediator

Amitay Savion, Law Offices

Adv. Sasi Lev

Senior Associate and Mediator

Amitay Savion, Law Offices

Adv. Roi Silverman

Associate and Mediator

Amitay Savion, Law Offices

Adv. Amir Odem

Associate

Amitay Savion, Law Offices

Elisheva Arenberg

Administration

Amitay Savion, Law Offices

About Amitay Savion, Law Offices
Amitay Savion, Law Offices is a firm which specializes in torts and insurance, with an emphasis on bodily harm, elementary property insurance, apartments, businesses, vehicles, and National Insurance. The firm was founded in 2012 by Adv. Amitay, who accumulated longstanding experience and knowledge in his practice area through the management of a wide variety of claim cases in the insurance and tort field.
The firm provides clients legal counsel, professional guidance and a thorough treatment of their matters, while accompanying its clients personally, from the first meeting and up to achieving the desired result. Adv. Amitay Savion has many years of professional experience and accumulated longstanding professional experience in appearances before various courts of all levels, on a daily basis.
The firm represents numerous companies as well as private clients. The clients benefit from professional service, personal attention, a quick response and high availability.
The firm's team takes care to provide devoted service and is committed to its clients across Israel and when necessary even arrives to clients' home. The firm works in light of Adv. Savion uncompromising belief in hard, strenuous and thorough work, which bears fruit. The firm employs around 15 employees, of which 6 are lawyers, and the others are law students and interns, administrators, execution and collection clerks and bookkeepers.
Practice Areas
The firm's practice areas focus on bodily harm, property damage, insurance claims, traffic and execution.
The Property Damage Department
The firm's skilled team handles a wide variety of property claims, including apartment, business, companies, elementary, local authorities, municipalities, heavy equipment and vehicle damage and accumulated a proven track record of numerous successes in the field. The firm provides clients with personal, dedicated and through professional service throughout all of the process' stages, from counseling to the successful conclusion of the case in courts of various levels.
Bodily Harm Department
The firm's team represents clients in this field with great success. The firm has vast experience in all aspects of bodily harm and the Damages for Road Accidents Law, 1975. The firm's team handles a large volume of physical injury cases, including employer liabilities, negligence, medical malpractice, long-term care policies, injury liability, workplace accidents, occupational illnesses, National Insurance and compensation officers. The firm's provides clients with personal and devoted legal service starting from the initial counsel meeting, through the medical committees of the National Insurance Institute, Ministry of Defense, insurance companies and the Road Safety Medical Institute, in cases that cover all types of bodily harms. The case management includes, inter alia, negotiation, filing lawsuits/defense pleadings, damage assessments, appointment of medical experts / preparation for medical committees, appearing before various medical committees, cross examination of experts and great care for achieving a satisfactory result for the clients.
Adv. Amitay Savion – Founder and Owner
Adv. Amitay Savion established the firm in 2012, after serving as a partner in a longstanding and leading tort and insurance firm. Adv. Savion has an LL.M. from Bar Ilan University and a mediator diploma from the Israel Bar Association's David Rott Levy National Mediation Institute. Adv. Savion interned about two decades ago in a longstanding and renowned firm, Barkai Meiri & Co., in the practice area of bodily harm, road accidents, workplace accidents, National Insurance, medical malpractice and the Ministry of Defense. Afterwards, Adv. Savion was sent as an emissary on behalf of Israel to Chicago, and when he returned to Israel he joined a longstanding tort and insurance firm (2003). Afterwards, he founded his firm, Amitay Savion, Law Offices, which also specializes in tort and insurance, bodily harm, elementary property insurance, apartments, businesses, vehicles, medical malpractice, heavy equipment and contractors policies, National Insurance, local councils, house committees, companies and municipalities. Adv. Savion serves as V. Chairperson of the Israel Bar Association's Insurance and Property Claims Committee, and serves as a member in the Israel Bar Association's tort and insurance committee.
Adv. Savion served in the IDF as a fighter in the Golani Division, and afterwards in the division's bomb disposal unit. Adv. Savion is married and a proud father of five sons.
Community Outreach
Amitay Savion, Law Offices sees community service as a leading value in all of its activities, and handles pro bono cases for the underprivileged, and provides legal counsel and donations to charities

Company Rankings