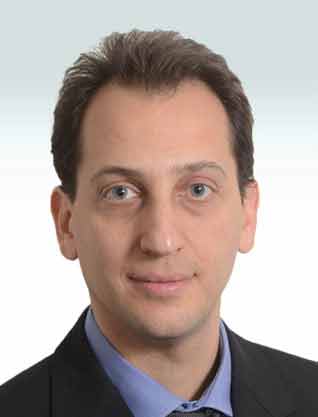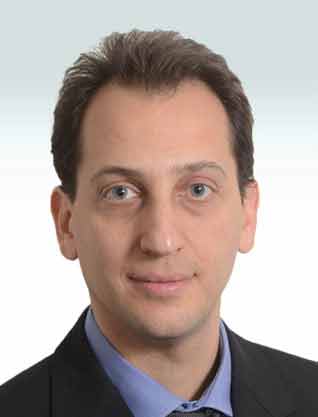 Adv. Elad Frenkel
CEO
| | |
| --- | --- |
| Year of Birth: | 1976 |
| Email: | ELAD@AQWISE.COM |
| Position: | CEO |
| Additional Positions: | Chairman, Water Steering Water Committee, Israeli Export Institute; Chairman, WATEC 2017 Exhibition & Conference |
| Seniority in position: | 10 years |
| Education: | B.A. (Economics), LL.B. (Law), Tel Aviv University. |
| Member in: | The Israeli Bar; 8200 Alumni Association (management board). |
| Military Rank: | Major (Res.). |
What was the significant move you recently led?
Establishing a joint venture in the Netherlands on the basis of innovative technology that opens new markets for the company and provides a considerable competitive advantage in bidding for projects in the global industrial market.
What are the company's main strengths?
An excellent and devoted team, creative thinking and flexible operations, a strong brand which expresses professionalism and reliability, an advanced customer service perception, unlimited global activities.
Which major recent moves would strengthen the company over the next few years?
Further investment and integration of activity with global subsidiaries, strengthening the activity with the banking sector in order to enable continued growth and finance larger projects, entry into new geographical markets and global customers (such as Coca-Cola, Unilever, Nestlé etc.), continued extensive annual R&D investment.
What are the main challenges the company would face over the next few years?
To keep growing at an accelerated rate as we successfully achieved continuously during the past decade – the larger the numbers the harder the challenge, to bid on, win, and execute significant projects across the globe and with first-class customers (requires increasingly more extensive technology, project, execution and funding capabilities), to create strategic co-operations in order to achieve a faster expansion of the operations (geographically and technologically).
What would you recommend managers at the beginning of their path?
Patience – management requires time perspective: first, in order to understand the company's reality framework, second, in order to understand the market and the competitive environment, third, in order to set the strategy, and finally, in order to implement the strategy while overcoming many obstacles (both predictable and unexpected).
Focus on the human aspect – inside the company in order to motivate the staff, with shareholders and the Board of Directors in order to create a sense of partnership and transparency, with business partners in order to create an alignment of interests and with customers in order to build trust and long term relationships.
Try and raise your head – current activities take up all of the available time (and more), but the enterprise's CEO has the mandate (both the right and the duty) to look forward, anticipate moves and appropriately prepare for possible scenarios.
What should one remember in difficult times?
Although it seems that the CEO's role is very lonely, there is always someone to consult with and one mustn't carry all of the burden alone – inside and outside of the organization. It is recommended to create a "virtual Board of Directors" of experienced people from different disciplines who are not part to the subject matter and may listen and give advice as required.
The CEO's role is largely to serve as a "filter" between the organization and external stakeholders (shareholders etc.) and it is very important to balance between the need for focusing the organization on its ultimate goals on the one hand, and minimize the distracting external pressures on the other hand.