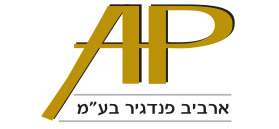 Arbiv Pandgir AP Investments
Real Estate Development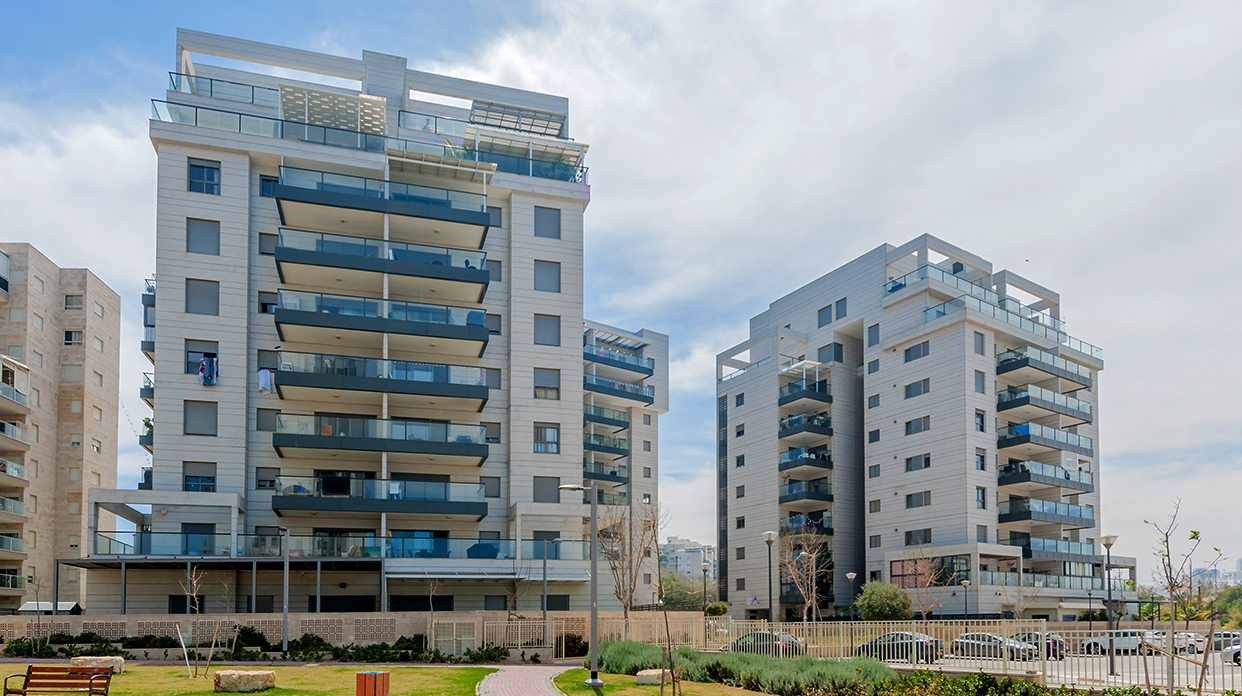 Company's Profile
| | |
| --- | --- |
| Established: | 2007 |
| Line of Business: | Real Estate Development |
| Address: | 8 Shtiebel St., Tel Aviv |
| Phone: | *8763 |
| Fax: | 972-3-7604700 |

Company Executives
CPA Netzach Arbiv

Founder

Arbiv Pandgir AP Investments

Meir Pandgir

Founder

Arbiv Pandgir AP Investments

About Arbiv Pandgir AP Investments
Arbiv Pandgir (AP Investments) is a leading company specializing in real estate development and urban renewal (NOP and Pinuy Binuy – evacuation and rebuilding projects), mainly in prime locations in Israel. Established in 2007 by developers Netzach Arbiv, CPA and Mr. Meir Pandgir, the company benefits from a strong financing record and abilities, extensive professional resources, and proven experience in real estate development. Therefore, AP Investments is able to offer its clients the added value of first-rate management in a variety of projects, from the planning stage to construction. Consequently delivering top-quality properties to buyers and owners. Since the company has a proven long-term stable financial record, it is able to promptly provide all required construction and legal guarantees to buyers and other project stakeholders. Clients benefit from peace of mind, due to the company's inherent drive for professional excellence, in addition to its proven experience, and financial strength.
Turning a Dream Into Reality
The company's vision focuses on delivering projects to the highest standards while complying with stringent timetables. It thus engages with top professionals, including well-renowned contractors, architects, engineers, project managers, interior designers, legal consultants, and other experts. The company is dedicated to maintaining credibility and transparency throughout the project stages, from planning and licensing to delivery of apartments.
The Tenants Are Equal Partners
AP Investments recognizes that apartment owners in urban renewal projects entrust their most valuable property, their residential apartment, with the company, hence it does everything in its power to protect their assets and resolve any request imminently. The company considers the owners as crucial partners and therefore regards their requests as stipulated in the agreement as a top priority, while maintaining a high level of safety, professionalism, reliability, compliance and adhering to preset timetables. These values have paved the company's way since its inception and successfully led it in every project. Throughout the years, AP Investments attained repeated wins of leading projects in desired areas nationwide and delivered these projects to the clients' utmost satisfaction.
"We Are Here for You"
The company has a specialized urban renewal department (including evacuation & construction, TAMA 38/2, 38/3) responsible for the ongoing professional management of these projects. The department staff includes best-in-class legal and regulatory consultants, architects, engineers, and planning specialists, who provide guidance throughout the project under the company's close supervision. Owners benefit from personal assistance during the entire process, starting in the introductory meeting and ending with the delivery of the apartments. In order to ensure delivery to the highest standard, professionals with expertise in the fields of licensing, engineering, law, taxation, and legislation are employed as well as experienced project managers who accompany the tenants throughout the project.
Improving the Lifestyle and the Well-Being of the Tenants - At No Cost
The company promotes Evacuation & Construction projects with the purpose of upgrading old or abandoned municipal areas and turning them into brand-new, well-maintained, and modern residential areas. The vision of this program is to improve the quality of life and living conditions of all owners with maximum usage of city lands by adding and evacuating open spaces for the benefit of the public. According to the Evacuation & Construction program owners evacuate their apartments freely, old buildings are demolished, and new residential buildings are constructed instead. At the end of the process, owners receive a new apartment, generally larger, with enhanced technical specifications and additions, without bearing any cost. Furthermore, they benefit from the renewal of the neighborhood landscape, the inflow of a younger and higher quality population, and from the appreciation of their property's value. Owners do not incur related expenses, as the agreement with the developer also often includes full coverage of all moving and rental expenses throughout the construction. Tenants benefit from the company's personal, honest, transparent approach.
Prominent Projects
Development and Urban Renewal
12 Bart St., Ramat Aviv - Demolition & construction complex in which 16 residential units will be demolished and 33 new residential units will be constructed. The project is part of the BART Complex, in which 102 units will be built in the center of Ramat Aviv's green zone, a 3-minute walk from the university, the Ramat Aviv Mall, and the Neve Avivim center, and a one-minute walk from the light rail line.
10 Melchet St., Tel Aviv - A building for preservation located in the heart of Tel Aviv, a stone's throw away from Rothschild Boulevard. The project includes the preservation and reconstruction of the existing building and the addition of 2.5 new floors while maintaining the character and uniqueness of the building.
Shlomo Ben Atar St., Florentine Neighborhood - Demolition of 16 residential units and construction of 34 residential units plus commercial front.
Arlozorov St., Ramat Gan - A large demolition & reconstruction area that will contain 88 residential units in two buildings with two fronts, one facing Arlozorov street and the other facing Beit El street.
39 Yona HaNavi St., Tel Aviv - Demolition & construction project in sector 5, in which 12 residential units will be constructed.
36 and 38 Yarkon St., "Prime" of Tel Aviv - By the beach, walking distance to Kerem HaTeimanim and Neve Zedek, two new buildings were constructed with 23 residential units and a commercial front.
Aliyat HaNoar St., Tel Aviv - Demolition of exciting building and construction of a new residential building units.
Birnbaum St., Tel Aviv - Demolition of 8 existing units and construction of 12 new ones.
Projects in Marketing
24 HaSar Moshe St., Ramat Gan - Construction of 30 units in a new 9-story building
19 Golomb St., Ramat Hasharon - A demolition & construction project in which 12 units will be demolished and 29 new units will be constructed.
Galil Yam, Herzliya, Orion Project - A unique residential complex with approximately 112 units in two 14-story towers featuring gardens and green paths.
Prominent Populated Projects
26 Levontin St., Tel Aviv - A unique and beautiful conservation project with 24 new housing units.
Montefiore Neighborhood - 25 Beit Hillel, 30 Beit Hillel, 31 Israel Bak, 3 Beit Shamai, over 50 residential units in total.
42 HaMa'agal St., Ramat Gan - A modern and elegant residential project built at a high standard and 37 residential units.
Nofim Project, Ashqelon - A variety of 106 units with 4-5 rooms and a spectacular sea view.
207 Zrubavel Hana Rubina St., Herzliya - A project with 33 residential units.
You are invited to visit our website AP-I.CO.IL for more information about our projects.

Photo Gallery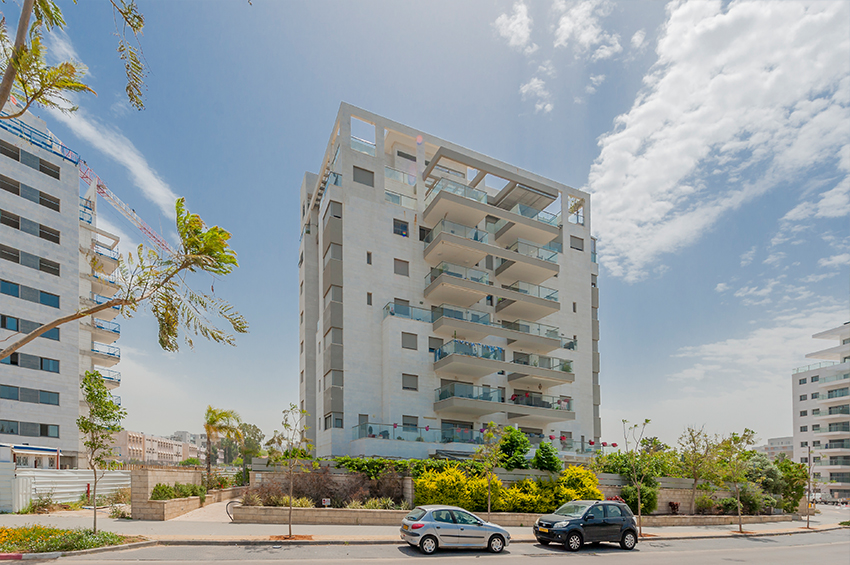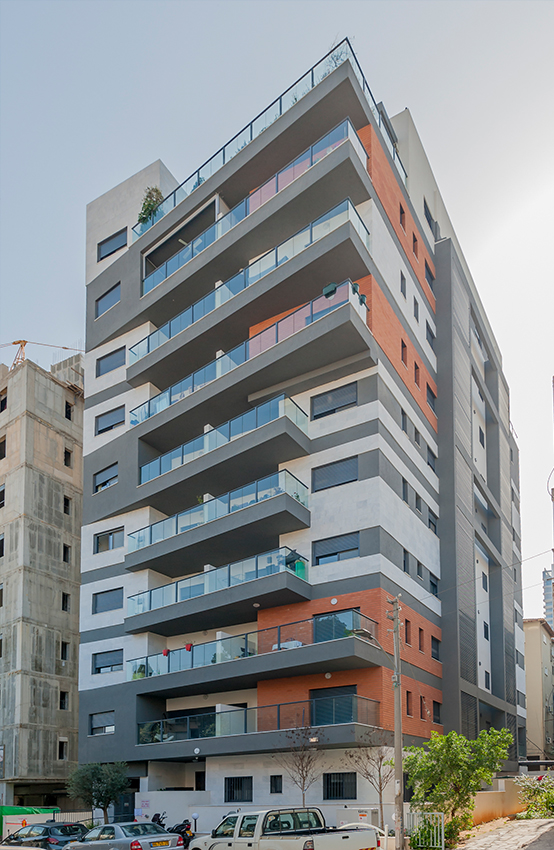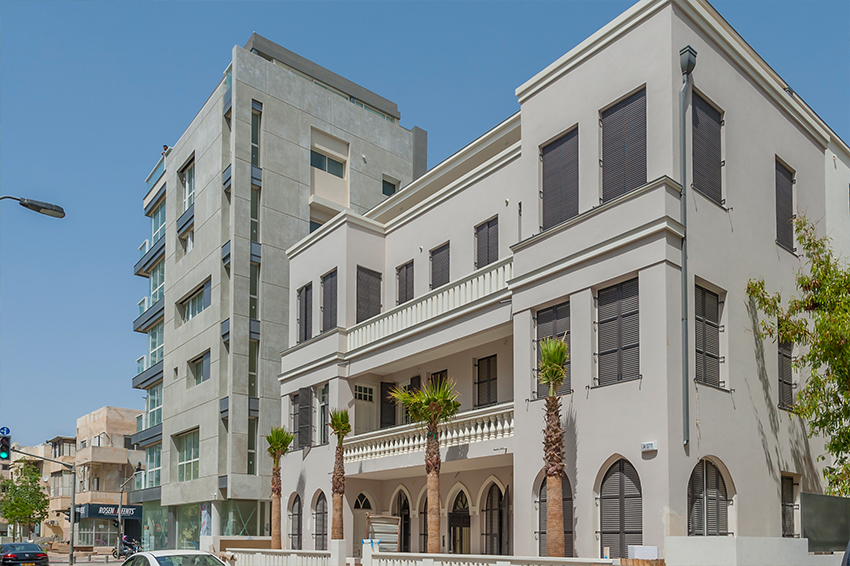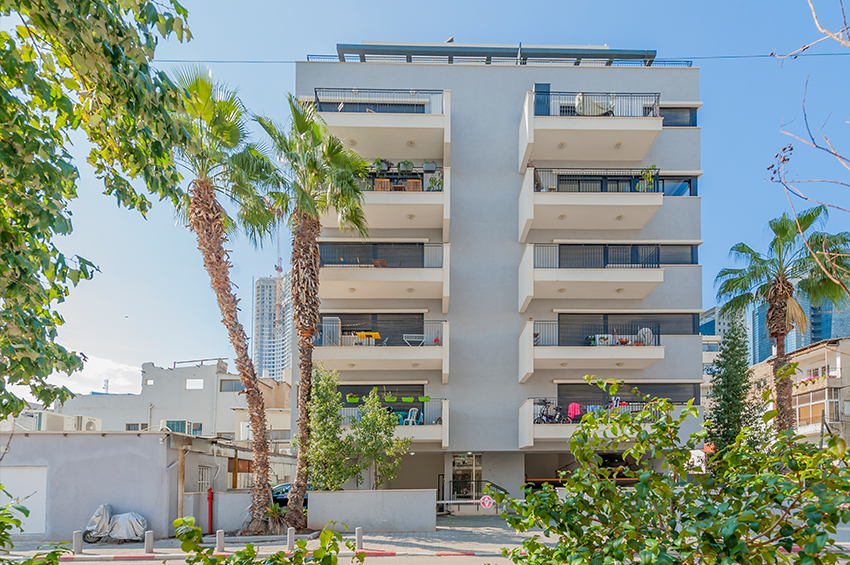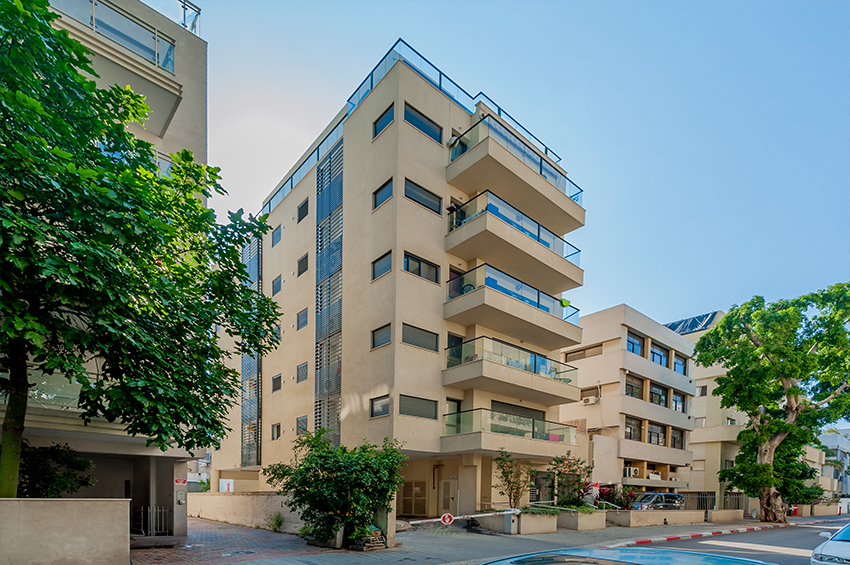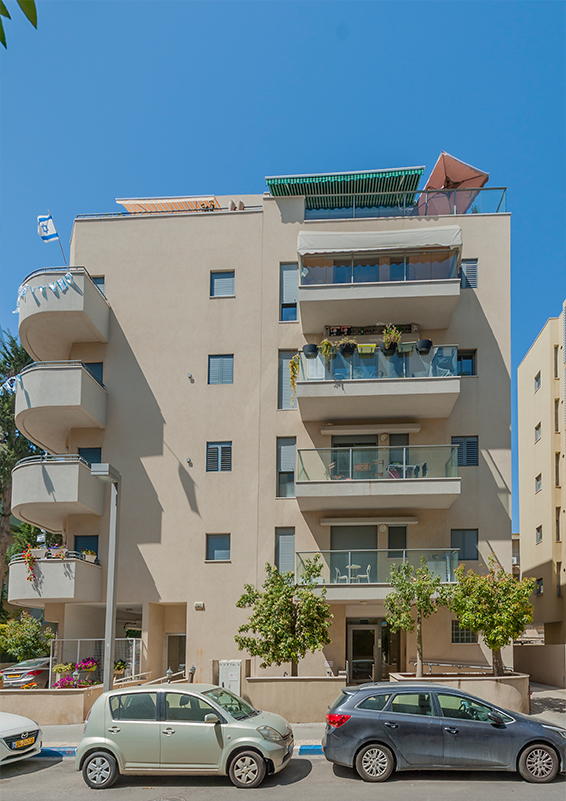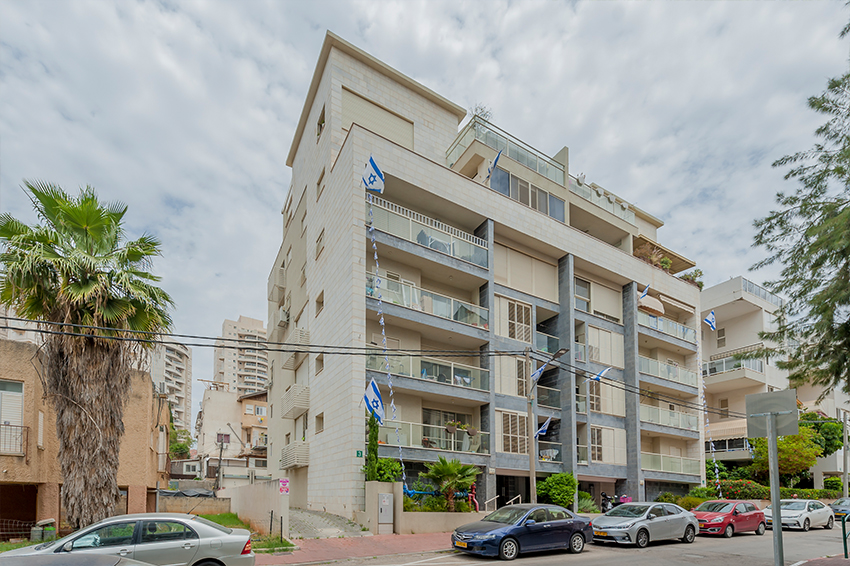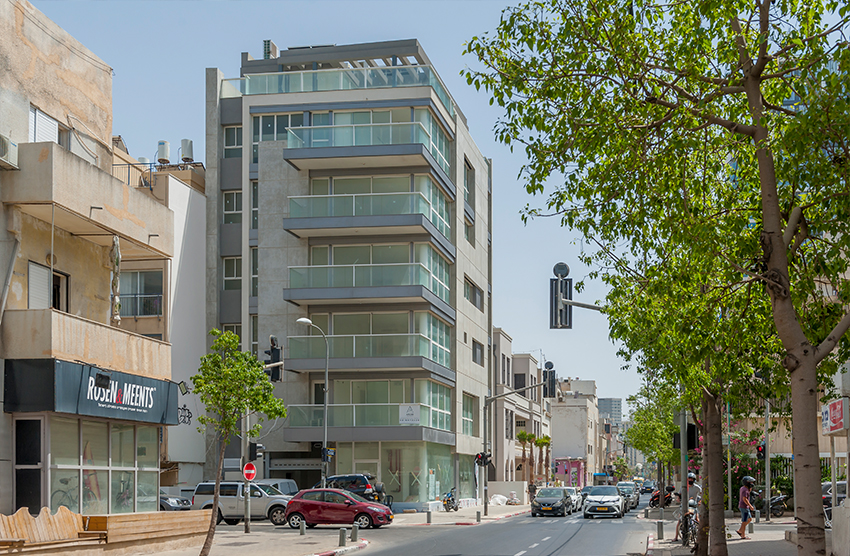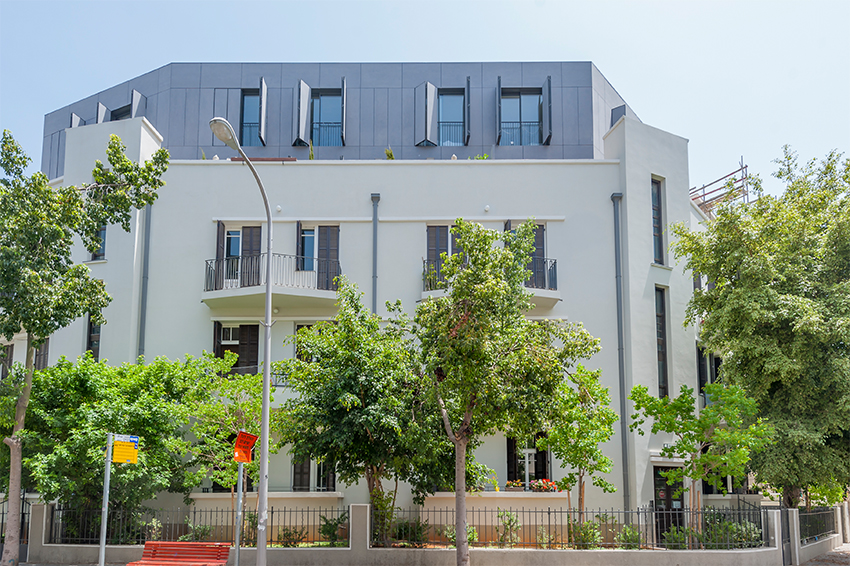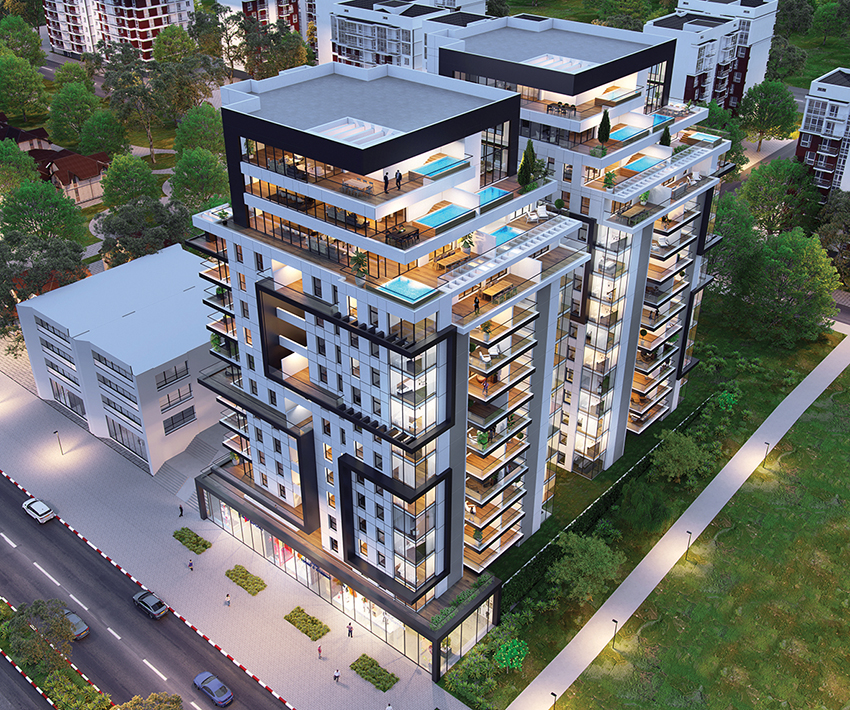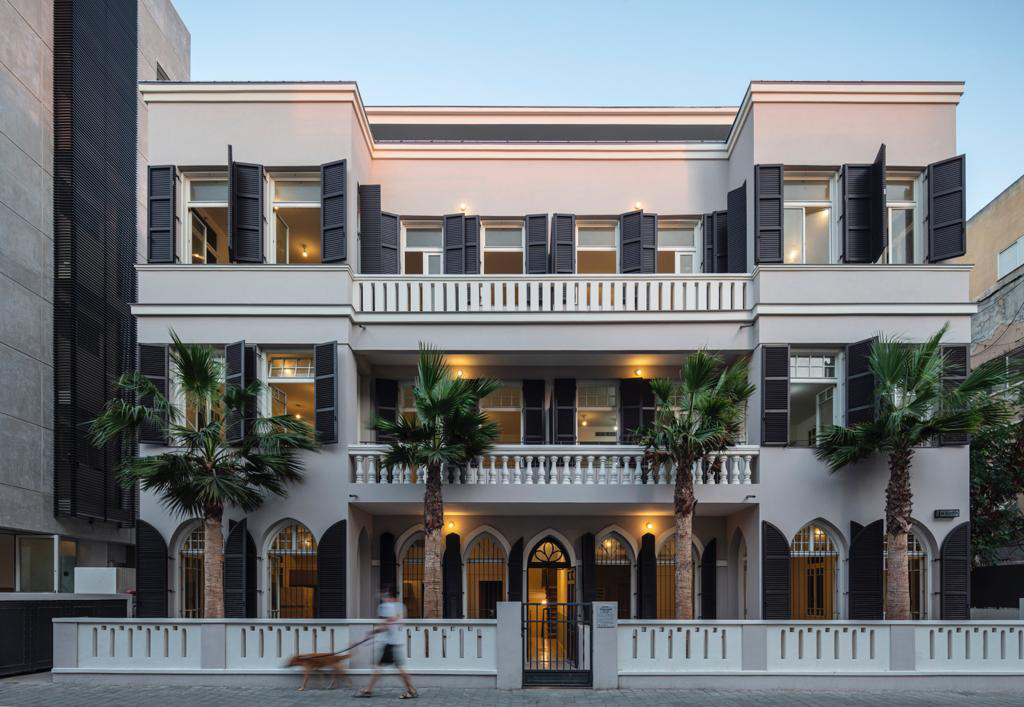 Company Rankings