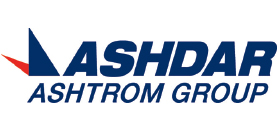 Ashdar Boutique
Initiation, development and marketing of residential projects and urban renewal


Company's Profile
| | |
| --- | --- |
| Established: | 1997 |
| Line of Business: | Initiation, development and marketing of residential projects and urban renewal |
| Address: | 57 Yigal Allon St., Tel Aviv-Jaffa 6789116 |
| Phone: | 972-3-6374200 |
| Fax: | 972-3-6374203 |

Company Executives
Gil Gueron

Chairman of the Board of Directors

Ashdar Building Co. Ltd.

Arnon Friedman

CEO, Ashdar Construction Ltd.

Ashdar Boutique

Omer Guggenheim

CEO, Ashdar Boutique and VP, Ashdar Construction Ltd.

Ashdar Boutique

Or Arieli

CFO

Ashdar Building Co. Ltd.

Amnon Mechrez

VP Engineering

Ashdar Building Co. Ltd.

Rachel Brizel

VP Marketing & Sales

Ashdar Building Co. Ltd.

Micha Kurtzberd

Manager of real-estate development

Ashdar Building Co. Ltd.

About Ashdar Boutique
Ashdar Boutique is the division for constructing unique boutique buildings of the veteran construction company Ashdar, by Ashtrom Group. The company specializes in initiating, planning, building and marketing NOP 38 and Pinui-Binui projects, and is currently handling over 40 projects at various planning and execution stages in Ra'anana, Ramat HaSharon, Tel Aviv, Ramat Gan, Givatayim, Kiryat Uno and other major cities. To date, the company has completed 18 projects.
Ashdar Construction Co., under the management of Arnon Friedman, is one of Israel's leading residential construction initiation companies. The company's bonds are traded on TASE and it is active in the initiation, development, and marketing of high-quality residential projects throughout Israel. Ashdar sells hundreds of residential units annually and has thousands of units in various planning stages. The company is currently involved in the initiation, planning, and building of residential projects amounting to more than 10,000 units.
Ashdar Boutique operates as an independent unit in full synergy with its Parent Company.
Omer Guggenheim – CEO, Ashdar Boutique
Omer Guggenheim (44), has a B.A., Economics, an LL.M. and an appraiser certification. More than a decade ago, Ashdar defined urban renewal as a leading field in residential construction for the near future, established Ashdar Boutique and appointed Guggenheim to head it.
Prominent Projects
The Montefiore project in Kiryat Uno: One of Ashdar Boutique's most prominent projects. The company received signed approvals from every resident of the street and it is renewing the entire street, in which 5 upscale 26-story buildings would be built, with covered parking lots.
Gideon St., Ramat HaSharon: A unique and luxurious 41-apartment building with covered parking lots.
16/18 Arlozorov St., Ra'anana: Two 7-story buildings with 60 apartments (30 in each) and covered parking lots near Ahuza St.
9 Bereshit St., Ramat HaSharon: An upscale 7-story building with 24 apartments and covered parking lots.
42 Rambam, Ra'anana: A 7-story building with 40 apartments and covered parking spaces.
Experience and High Standards
Ashdar Boutique's extensive experience and expertise, in urban construction in general and NOP 38 in particular, provide its customers with great assurance that the project is executed by leading experts throughout the entire process. The high building standards and the attention to details enable the customers to benefit from a new, high-quality apartment, which provides a living experience that matches the design and construction trends in Israel. Ashdar Boutique is an inseparable part of Ashdar Ltd., of the Ashtrom Group, and optimally integrates expertise and longstanding knowledge in advanced urban construction and planning.
Comprehensive Solution for the Four Components of NOP 38
Ashdar Boutique provides an efficient and professional solution for each of the four typical components of NOP 38 projects: The social, planning, engineering, and statutory (licensing) components. From the social aspect, the company successfully reaches agreements with all of the residents, even in cases where the apartments have varying attributes. From the planning aspect, the company has the know-how that enables it to be creative and handle challenging planning constraints, such as the construction of 20 apartments on an area of only 500 sq.m. From the engineering and construction aspect, longstanding experience and expertise are integrated with out-of-the-box thinking to handle small lots in urban areas. And the final point, from the statutory aspect, the company constantly remains abreast of new rules in its field, as well as current rulings and appeals, and manages to maximize all of its advantages to provide the ultimate solution for all of the residents.
Supporting Customers Throughout the Process
Ashdar Boutique handles all of the projects' aspects for the residents, from start to finish, including feasibility check, legal and commercial negotiations, facilitation of the planning procedures, approvals and all of the construction permits. In all of the execution aspects, Ashdar Boutique operates a professional contracting company in each of its projects, supervises the construction and markets the additional apartments, all while managing and maintaining continuous contact and a "Hotline" with all of the residents.
Win-Win Situation
From the company's perspective, urban renewal creates a Win-Win situation: while Ashdar, as the planning initiating company, funds and builds a new high-quality project, the residents benefit from an attractive building, with new infrastructures, that provide maximal accessibility and an optimal residence experience. The projects also help solve the national-level challenge and provide an upgraded solution for the population growth and appropriate solutions for disabled residents.
The Company's Vision
Ashdar Boutique's vision is to continue and build numerous challenging projects throughout Israel, to create a high-quality residential environment for the residents and to operate professionally and responsibly, while maintaining economic values. The company's executive team sees urban renewal as an important opportunity to upgrade and improve the buildings and residential quality on a national level and create a stable long-term platform for living quality in Israel.

Photo Gallery