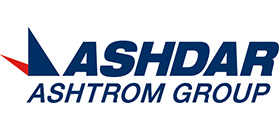 Ashdar Building Co. Ltd.
Initiation, development and marketing of residential projects and urban renewal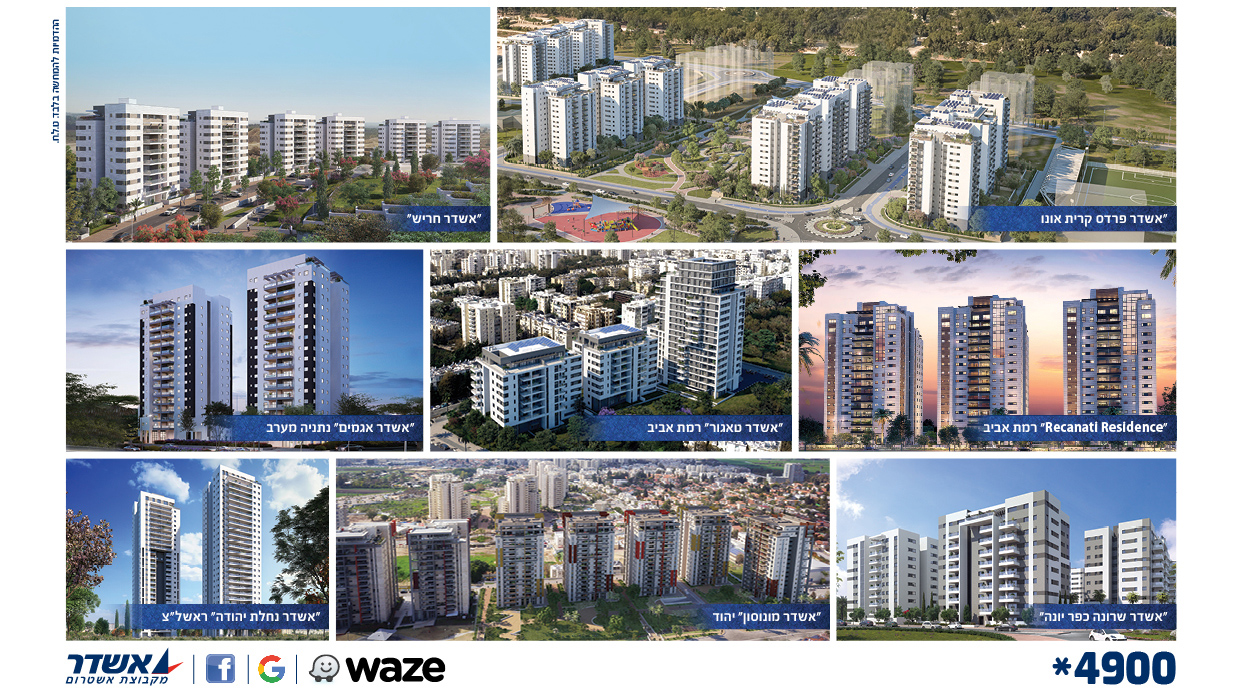 Company's Profile
| | |
| --- | --- |
| Established: | 1972 |
| Line of Business: | Initiation, development and marketing of residential projects and urban renewal |
| Address: | 57 Yigal Allon St., Tel Aviv-Jaffa 6789116 |
| Phone: | 972-3-6374200, *4900 |
| Fax: | 972-3-6374203 |

Company Executives
Gil Gueron

Chairman of the Board of Directors

Ashdar Building Co. Ltd.

Arnon Fridman

General Manager

Ashdar Building Co. Ltd.

Or Arieli

CFO

Ashdar Building Co. Ltd.

Amnon Mechrez

VP Engineering

Ashdar Building Co. Ltd.

Rachel Brizel

VP Marketing & Sales

Ashdar Building Co. Ltd.

Micha Kurtzberd

Manager of real-estate development

Ashdar Building Co. Ltd.

Omer Guggenheim

VP Manager of Ashdar Boutique

Ashdar Building Co. Ltd.

About Ashdar Building Co. Ltd.
Ashdar Building Co. Ltd., part of the Ashtrom Group, and under the management of Arnon Fridman, is one of Israel's leading companies in entrepreneurial residential construction. The Company, whose bonds are traded on the TASE, is active in the initiation, development, and marketing of high-quality residential projects throughout Israel as well as being a leader in the urban renewal field. Ashdar sells hundreds of apartments annually and has a backlog of thousands of residential units at various planning stages. The Company is currently involved in the initiation, planning, and construction of residential projects encompassing over 10,000 apartments. Ashdar is under the full control of the Ashtrom Group, one of the largest and most stable companies in Israel.
Innovative Residential Concept
The high importance placed by Ashdar on understanding its customers' needs is what has made it a leader in its field for over 40 years of activity, in specializing in the construction of residential projects with special emphasis on the planning of the apartments and buildings. As part of its innovational approach, Ashdar promotes Pinui-Binui (Removal and Construction) projects, being one of Israel's pioneers in obtaining urban renewal outline plan approvals on an entrepreneurial basis. The Company has signed agreements with apartment owners for urban renewal projects in dozens of localities throughout the country.
Vision
Ashdar aspires to maintain its lead in its field and provide services in a high-quality living environment. The Company's business strategy is to expand its scope of operations to some 1,000 residential units per annum with revenues totaling NIS 1.5 billion, while focusing on the construction of residential projects in high-demand areas in all parts of Israel.
Ashdar Boutique
Ashdar has been operating over the past decade through Ashdar Boutique in the initiation, planning, construction, and marketing of small-scale projects, for the most part under TAMA (National Outline Plan) 38. Ashdar Boutique is proceeding with over 40 projects in various planning and execution stages in Raanana, Ramat HaSharon, Tel-Aviv, Ramat-Gan, Givatayim, Kiryat Ono and elsewhere.
Selected Projects
Recanati Residence - Ramat Aviv, Tel Aviv
Ashdar's Recanati Residence project consisting of 3 buildings rising to 16 stories above ground level containing 198 apartments. The project is a unique example of urban renewal, offering a high-quality living experience. The project includes 3-, 4- and 5-room apartments together with 6-room penthouses and mini-penthouses.
Ashdar Tagor-Neve Avivim, Tel Aviv
The Ashdar Tagor project is located on the corner of Einstein and Tagor streets in the upscale Neve Avivim neighborhood, neighborhood. The project consists of 3 richly appointed buildings following international residential trends, with a high standard of construction and design. The project offers 3-, 5- and 6-room apartments, a garden duplex, a garden apartment, mini-penthouses and penthouses. The project is located close to the Ramat Aviv Mall, at a short distance from Tel Aviv University, and near the "Chess Center Park".
Ashdar Agamim, Netanya
In Netanya's Agamim quarter Ashdar is building 581 residential units in twelve 4 – 16-story buildings. The project includes 4- and 5-room spacious apartments, penthouses, mini-penthouses, and garden apartments, adjoining the Netanya Winter Lake Park.
Ashdar Sharona, Kfar Yona
The project consists of 318 apartments in seven 9-story buildings. The project is located in the Sharona quarter in the developing eastern section of Kfar Yona, close to Moshav Yanuv. Also planned for the neighborhood is an extensive park, a country club, educational institutions, various public buildings and a commercial center. The area is provided with good access to Highways 6, 4, and 2.
Ashdar Monosson
In Neve Monosson-Yehud, progress continues on the last stage of Ashdar's upscale project, forming part of an entrepreneurial Pinui-Binui scheme. The project takes up the town's last unused land reserve and is located at the center of the Ono Valley close to Savion Junction, containing 620 residential units in ten multi-story buildings with 4- and 5-room apartments, garden apartments and penthouses.
Lev Ganei Tikva
In line with the growing worldwide trend of mixing residential and commercial uses, Ashdar and its partner are building a project with a meticulous architectural outline in Ganei Tikva. The project consists of 250 residential units in two 22 – 23-story towers with 4-, 5- and 6-room apartments, mini-penthouses, and penthouses.
New Krinitzi, Ramat Gan
Ashdar, in collaboration with partners, is developing the New Krinitzi project, consisting of 476 residential units in four 20 – 25-story luxury towers, planned to an exceptionally high standard. The project entails meticulously designed modern apartments with luxurious lobbies to a rich specification and a wealth of spaces for the residents' convenience and a 40-dunam public park.
Ashdar Harish
In the Prachim quarter of Harish, Ashdar is building a project consisting of 340 residential units in eleven buildings, with 4- and 5-room residential apartments, garden apartments, and penthouses intended for young couples, families, and home upgraders.
Ashdar Nahlat Yehuda Rishon LeZion
At the neighborhood's western side, a project under construction that would include two 27-story residential towers with 4- and 5-room residential apartments and penthouses. The project overlooks the villas neighborhood to the east and all the way to the sea to the west. It was meticulously planned and offers apartments with a particularly high construction and residential standard.
Future Prospects
In the upcoming year, Ashdar plans to market some 800 apartments in Kiryat Ono, some of them under the Government's Mechir Lamishtaken (Buyer's Price) scheme, and others on the open market, as well as urban renewal projects in Ramat Gan.
The company has been offering high-quality residential solutions in Israel for over 40 years, in the course of which it has provided housing for tens of thousands of families all over the country, materializing its vision as a leading company in its field for many years to come.

Facebook Updates

Photo Gallery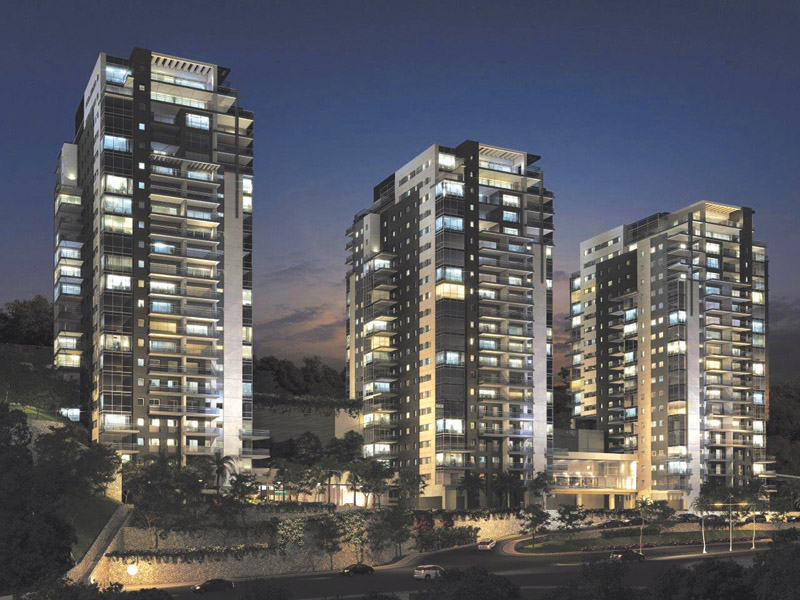 Ashdar Trio in Haifa
pr photo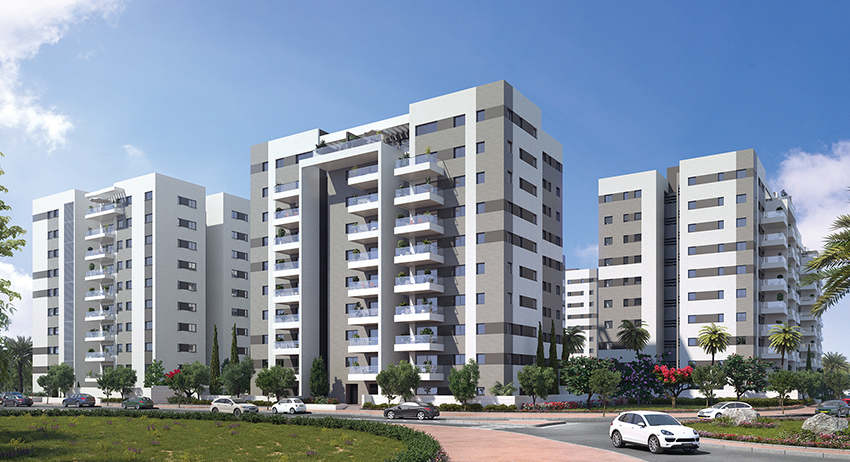 Ashdar Sharona, Kfar Yona
pr photo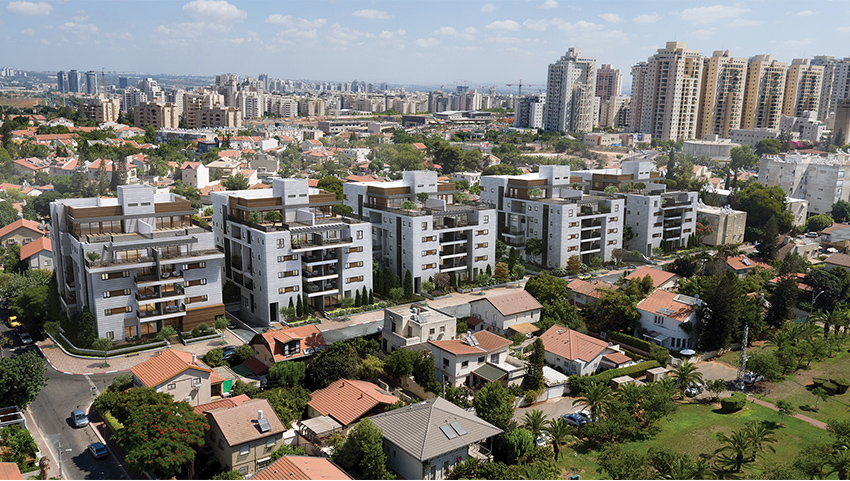 Montefiore St. - Ashdar Boutique, Kiryat Ono
pr photo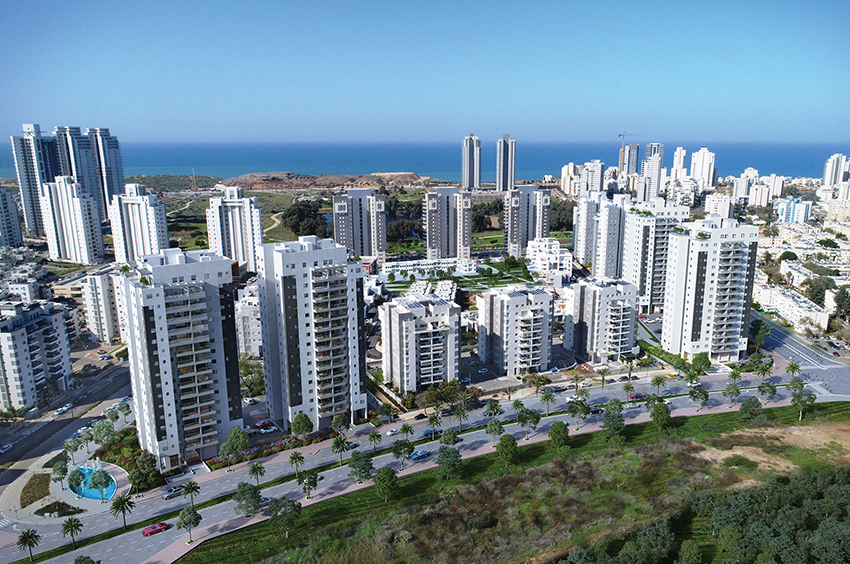 Ashdar Agamim, Netanya
pr photo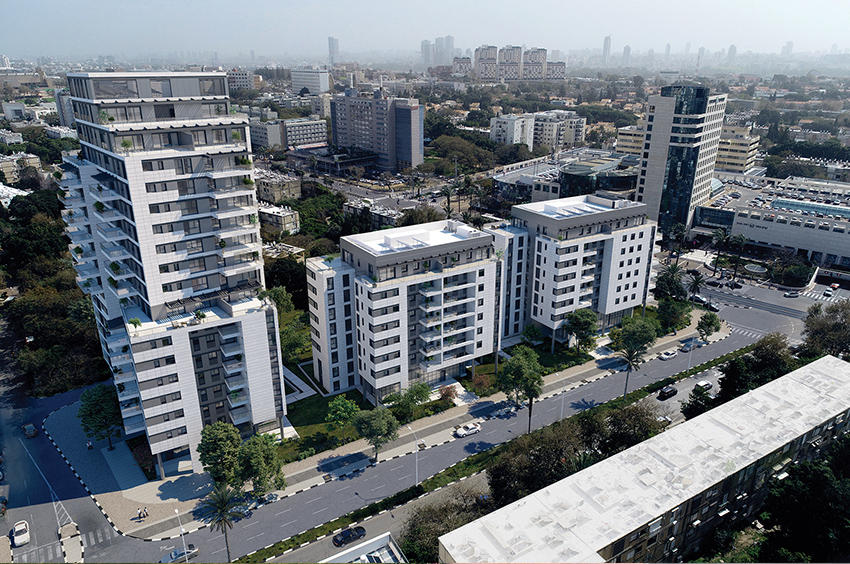 Ashdar Tagore, Neve Avivim, Tel Aviv
pr photo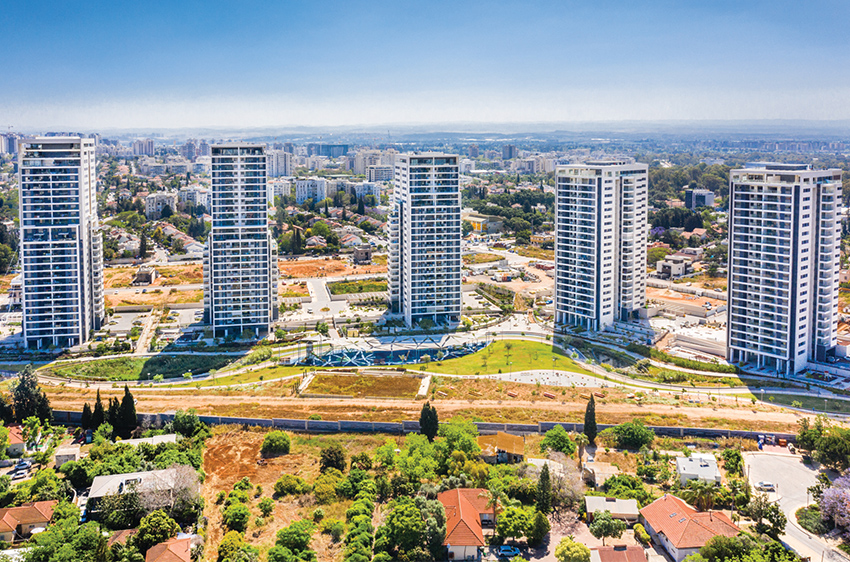 New Krinitzi, Ramat Gan
pr photo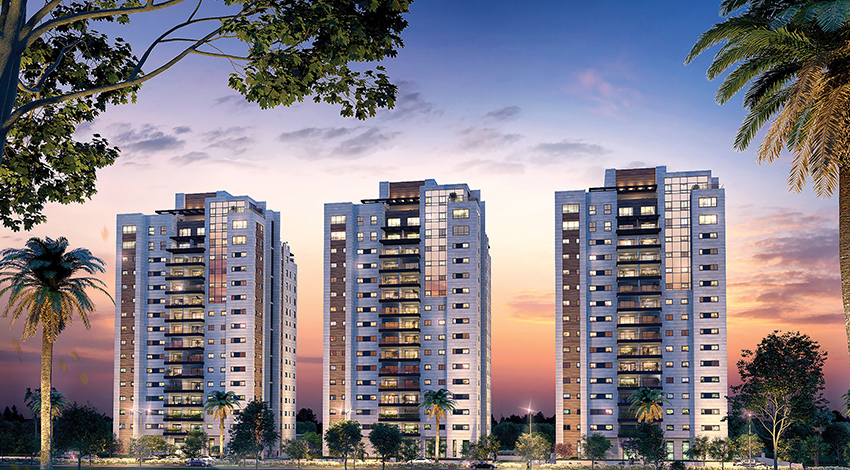 Recanati Residence - Ramat Aviv, Tel Aviv
PR Photo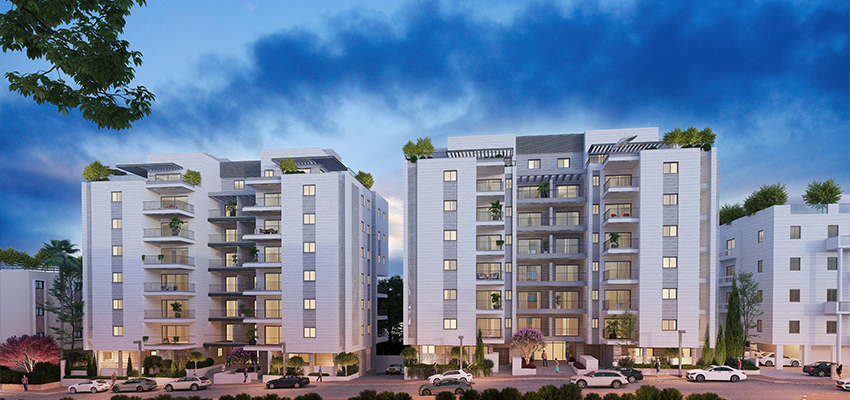 16-18 Arlozorov St., Raanana
pr photo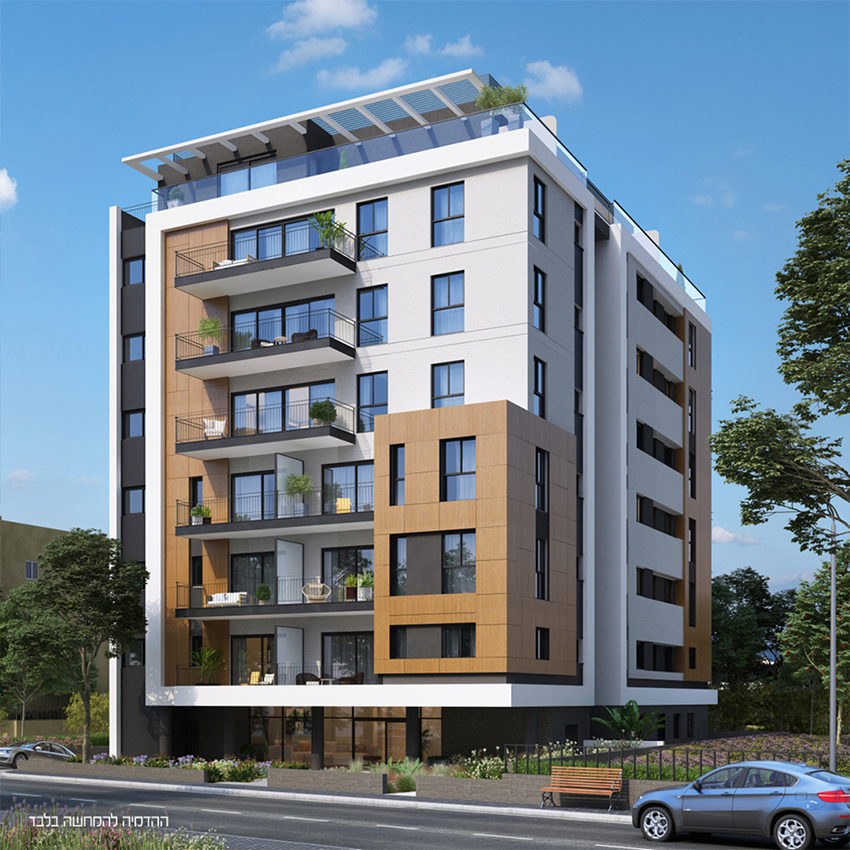 Ashdar Bereshit, Ramat HaSharon
PR Photo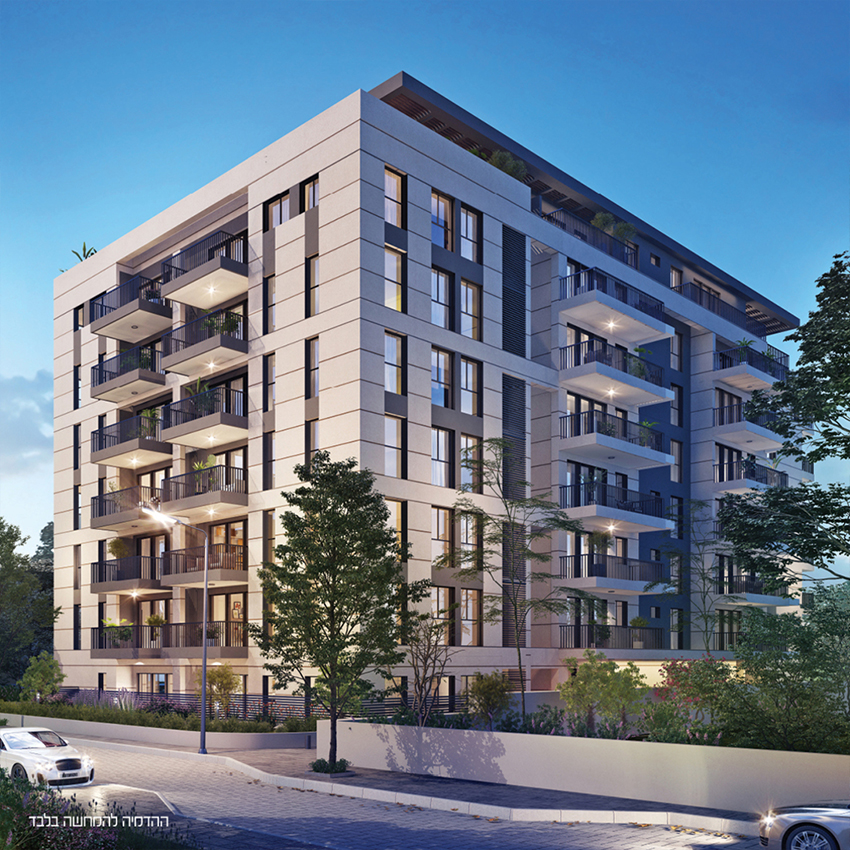 11-15 Gideon St., Ramat HaSharon
PR Photo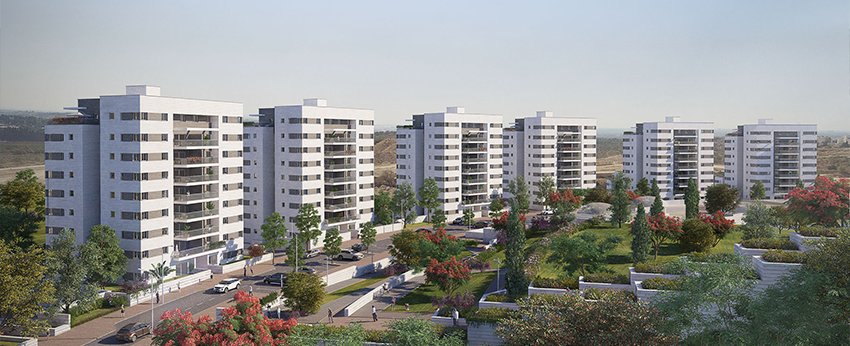 Ashdar Montefiore, Kiryat Ono
PR Photo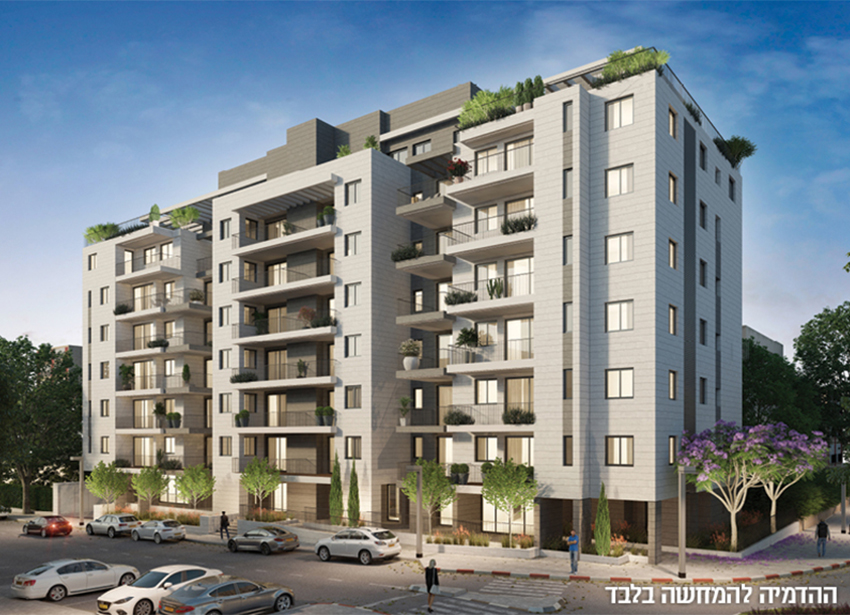 42 Rambam St. Raanana
PR Photo

Company Rankings