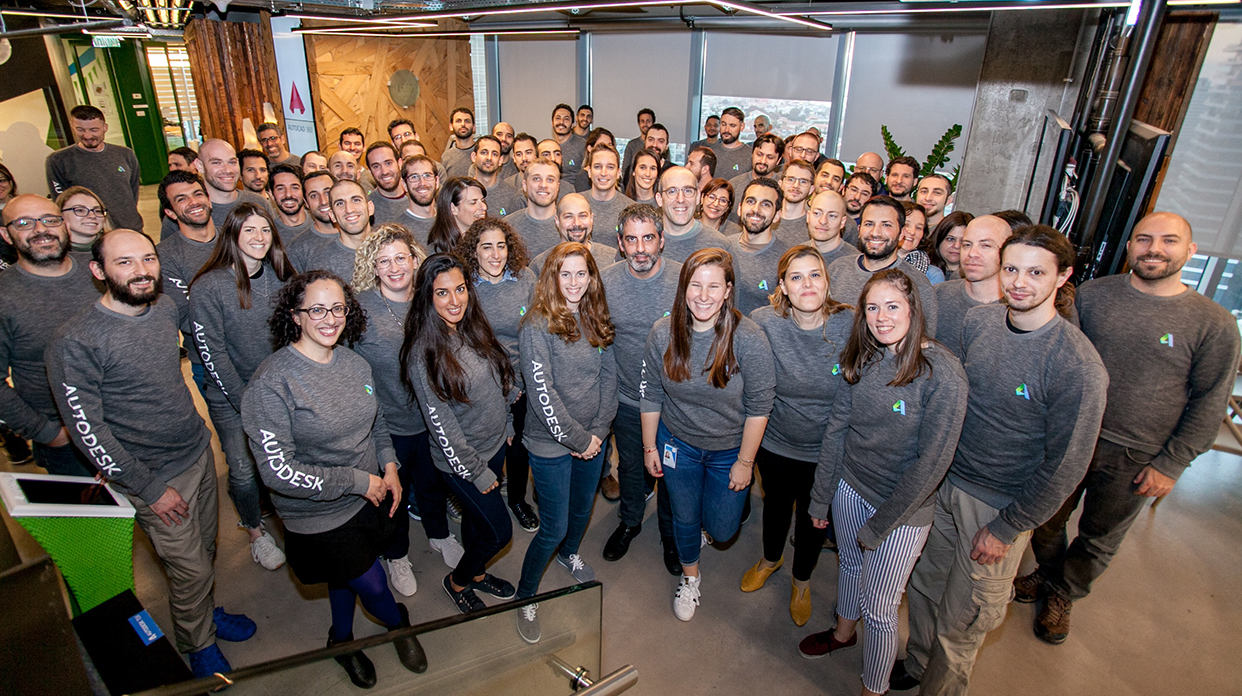 Company's Profile
| | |
| --- | --- |
| Established: | 2009 |
| Line of Business: | Software Solutions for the Architecture, Engineering, Construction, Manufacturing, Media and Entertainment Industries |
| Address: | 22 Rothschild Av., Tel Aviv |
| Phone: | 972-3-7705303 |

Company Executives

About Autodesk Israel
Autodesk Israel is part of a leading international company which develops 2D and 3D planning and design software that serve as solutions for the architecture, engineering, construction, manufacturing, multimedia and entertainment industries.
Autodesk, which is considered to be the world's largest Computer-Aided-Design (CAD) and Building-Information-Modeling (BIM) company, was founded in 1982 by John Walker and 12 other founders, who collaborated to create one of the first versions of AutoCAD, which is used by architects, engineers and building designers to create conceptual sketches, designs and models for various structures.
The software that the company created over the years are used by numerous and diverse industries and professionals, and they were used, inter alia, for planning the Freedom Tower and Tesla's electric vehicles. Currently, Autodesk employs more than 12,000 employees worldwide, including in China, India, England, Switzerland and the U.S., and is listed on the NASDAQ and included in the S&P 500 index.
Design a Software for People who Create
Autodesk gives customers the power and ability to create anything, whether an admirable towering skyscraper, an innovative smartphone or even a great film. Hundreds of millions of people across the globe use one of the company's diverse software: AutoCAD, Revit, Maya, 3ds Max, Fusion 360 Sketchbook (and more) on a daily basis in order to express their creativity and solve complex design challenges.
The Company's Solutions
Autodesk is currently focusing on three main areas: Media and Entertainment Solutions, which are used by animators, modelers and visual effect artists in films, TV series, video games, etc. Manufacturing Lines and 3D Printing Solutions, which are used from the initial sketch and up to production, usage simulation review and interfacing with the production line machinery, and Engineering and Construction Solutions – which are used in the construction of residential towers, office towers, bridges, hospitals, stadiums, airports etc.
Autodesk Israel, from 12 to 160 Employees within a Decade
In 2009, the group acquired the Israeli startup Visual Tao, which was founded by Tal Weiss, Iris Shoor and Jonathan Seroussi who formerly served in the IAI and the VISINT unit, and turned it into its Israel R&D center. Since then, the center has been developing the future of technology in 2D and 3D design for Web, Mobile and Cloud platforms. The center's leading products are used daily by hundreds of millions of users. When the center was first opened, it included 12 people, and nowadays it employs 160 talented individuals, at the top of their respective fields.
The Israeli R&D Center's Areas of Operations
The Israeli R&D center focuses on the development of two main products:
AutoCAD Mobile: A free and easy to use mobile app that enables users to upload, open and edit DWG files anywhere, anytime.
Autodesk Construction Cloud: A cloud-based solution that enables the planning and construction of diverse engineering and construction projects at the highest quality, within the shortest timeframes, while minimizing construction defects and maximizing workforce safety. This solution enables all of the owners, project engineers and field teams of construction and engineering companies to improve their cooperation and achieve higher productivity.
The Construction Innovation Lab
Autodesk Israel's Construction Innovation Lab is dedicated to innovation in the conservative construction industry, including through advancing cutting-edge construction technologies, customized 3D printing templates and the prevention of construction defects in real-time through augmented reality. The company's research supports the creation of technologies that are applicable to a wide variety of construction products through devices of all types – smartphones, tablets and computers. For this purpose, the company cooperates with researchers from across the world, and with leading universities and research facilities.
The Employees at the Center
Autodesk Israel is a pure R&D center and it employs first-class experts including software engineers, product designers, product managers, DevOps engineers and more, many of whom are veterans of the 8200, Mamram and intelligence technological units. The company implements an approach of full trust in its employees and the hiring of new employees and managers takes into account the opinions of the existing employees. In its day-to-day approach, the company implements an innovative approach that provides each employee with learning and personal development time during the working hours. The company didn't forget its employees during the coronavirus crisis, and gave each employee 500$ so that they would be able to build the most convenient work station. In addition, Autodesk Israel promotes community service and donations and its employees benefit from a variety of classes such as Pilates and yoga. The workers also benefit from luxurious vacation days, paternity leave, a football league that includes flying to tournaments in Europe, executive training and personal coaching.
Unique Work Environment
The connection between the employees and their work environment is eminent in Autodesk. The company is located in Rothschild Av. in Tel Aviv, and its offices cover 3.5 floors – including a half-floor which is used as a mega-lab for 3D printing. The workspaces themselves are unique and are characterized by various wall elements such as recycled wood, giant stickers or dolls that were printed in the company's 3D printers.

Photo Gallery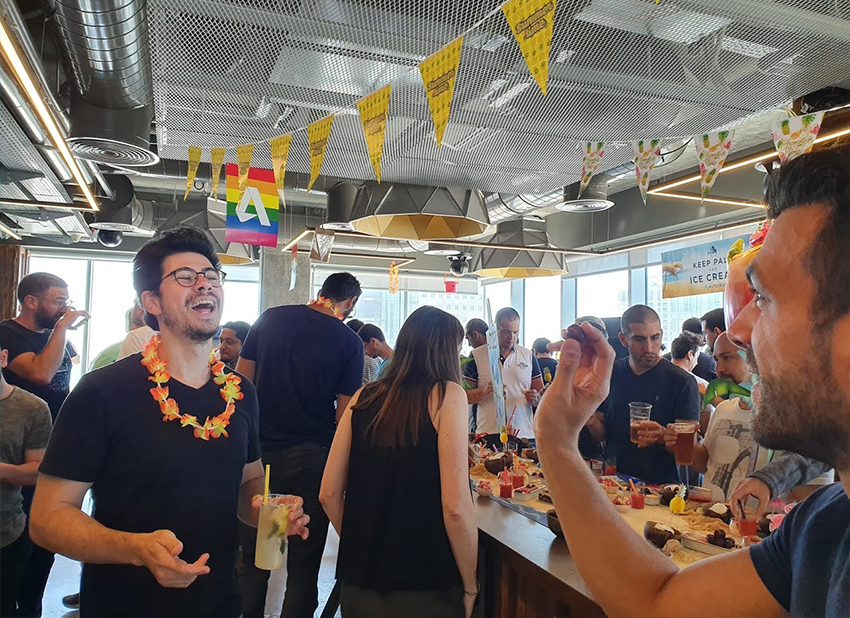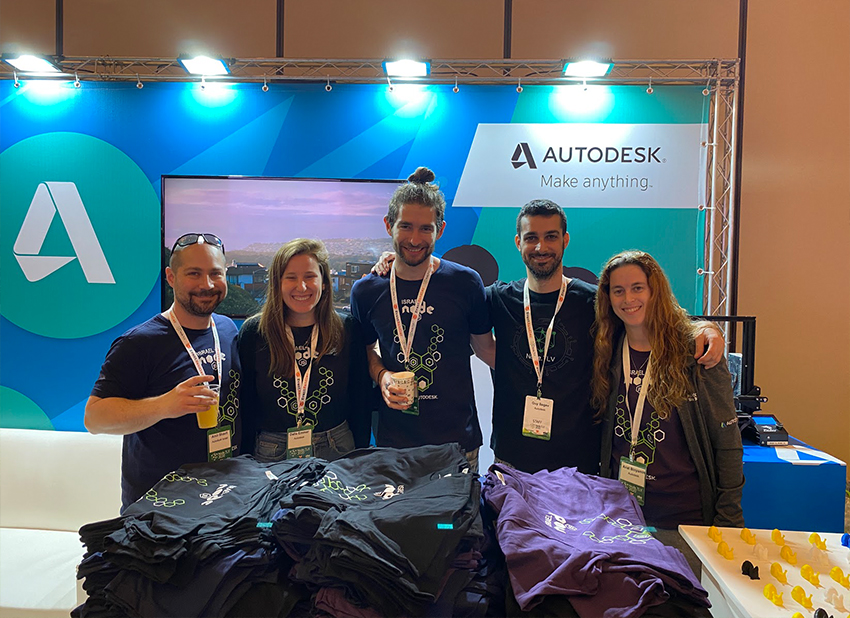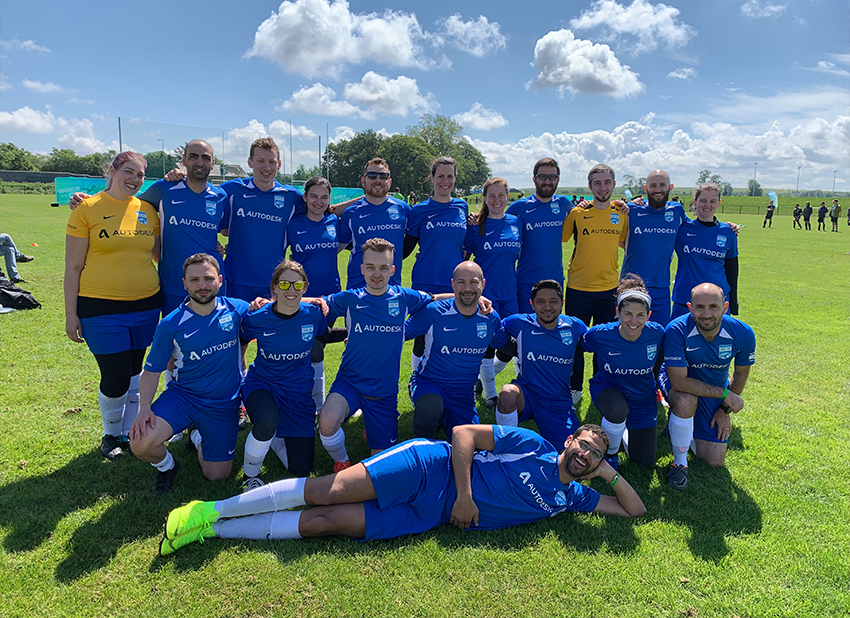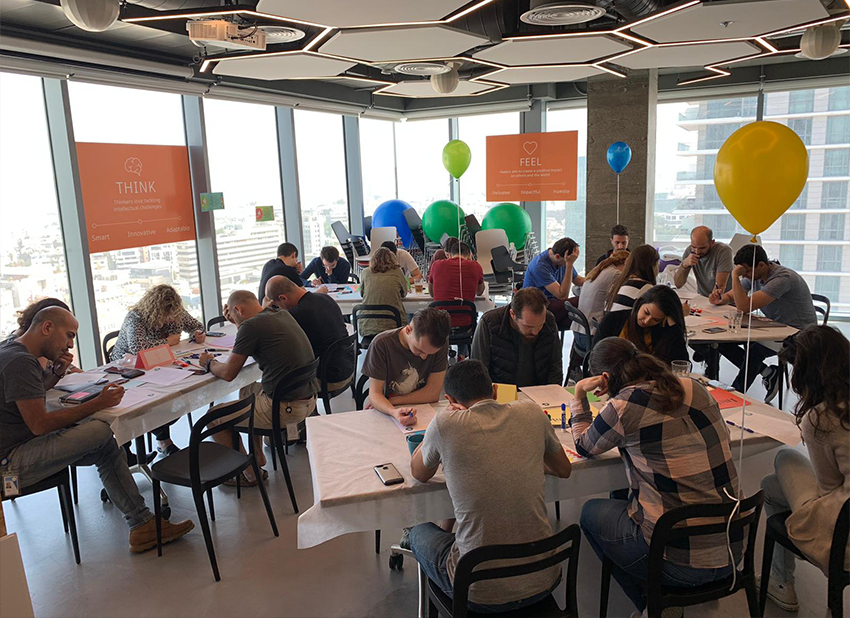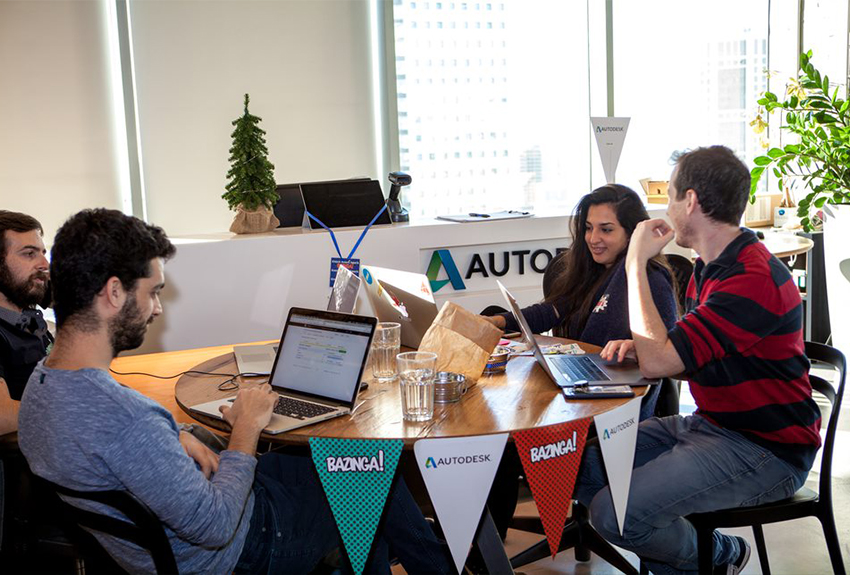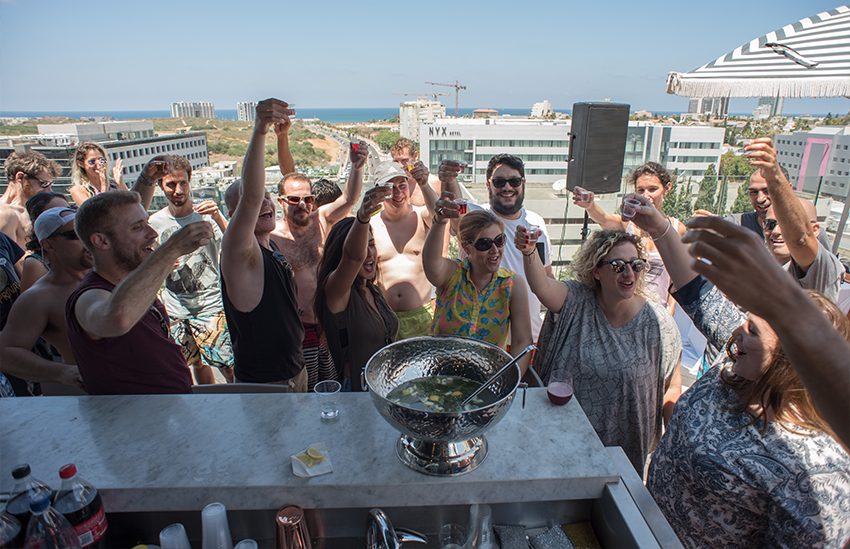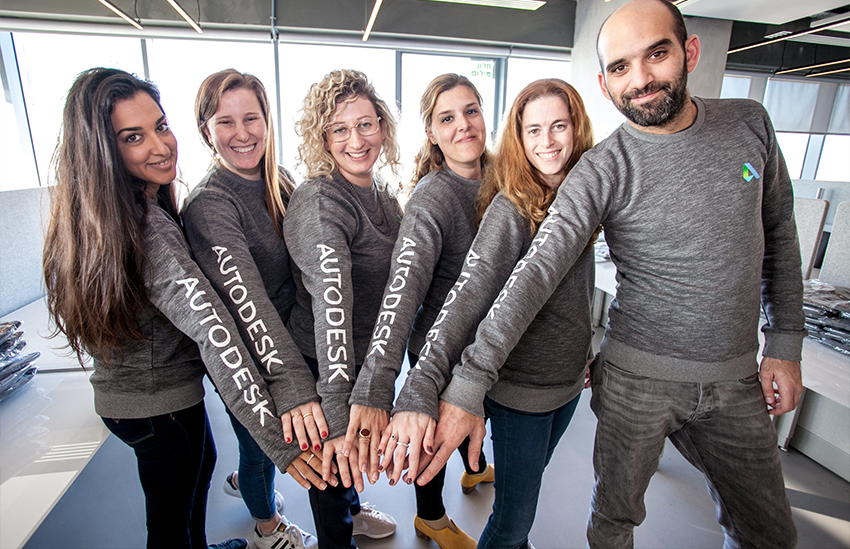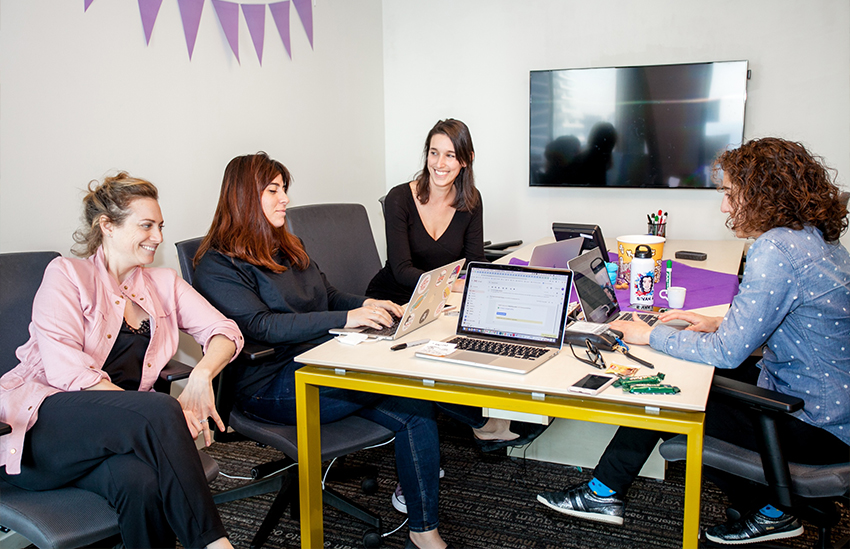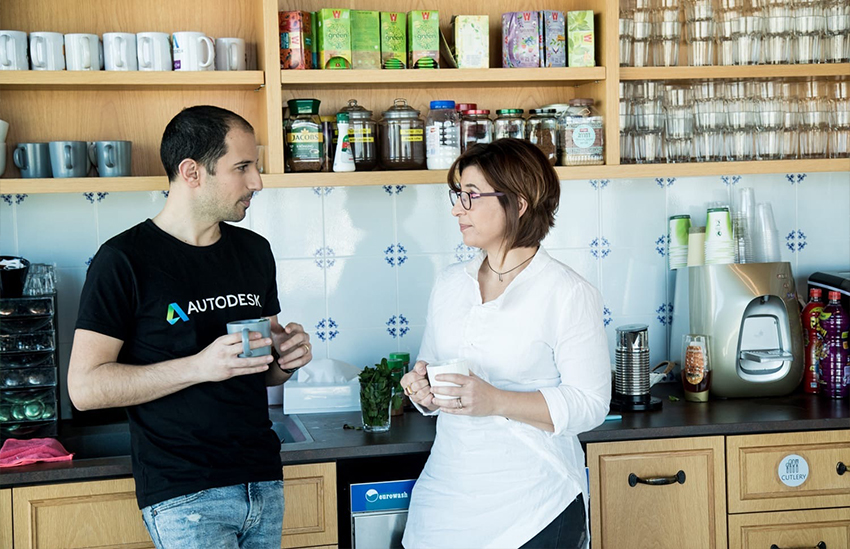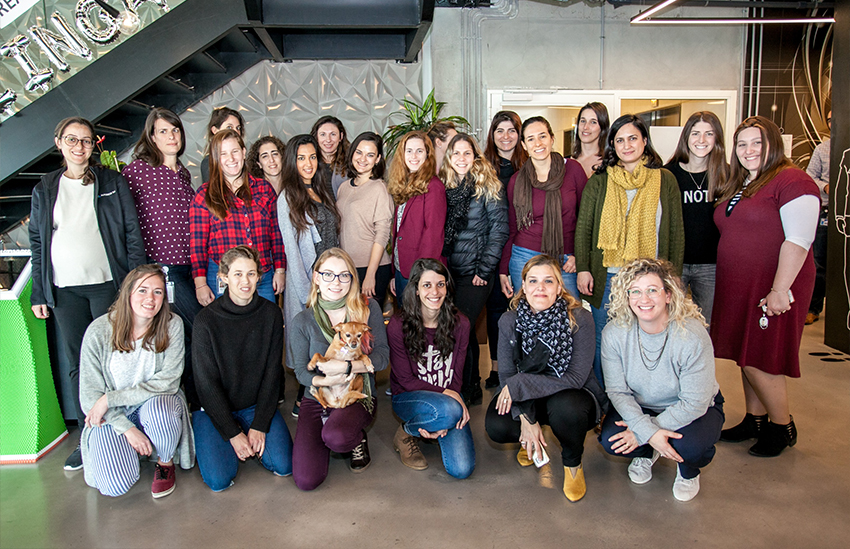 Company Rankings