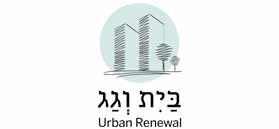 Bait VeGag Trust
Urban Renewal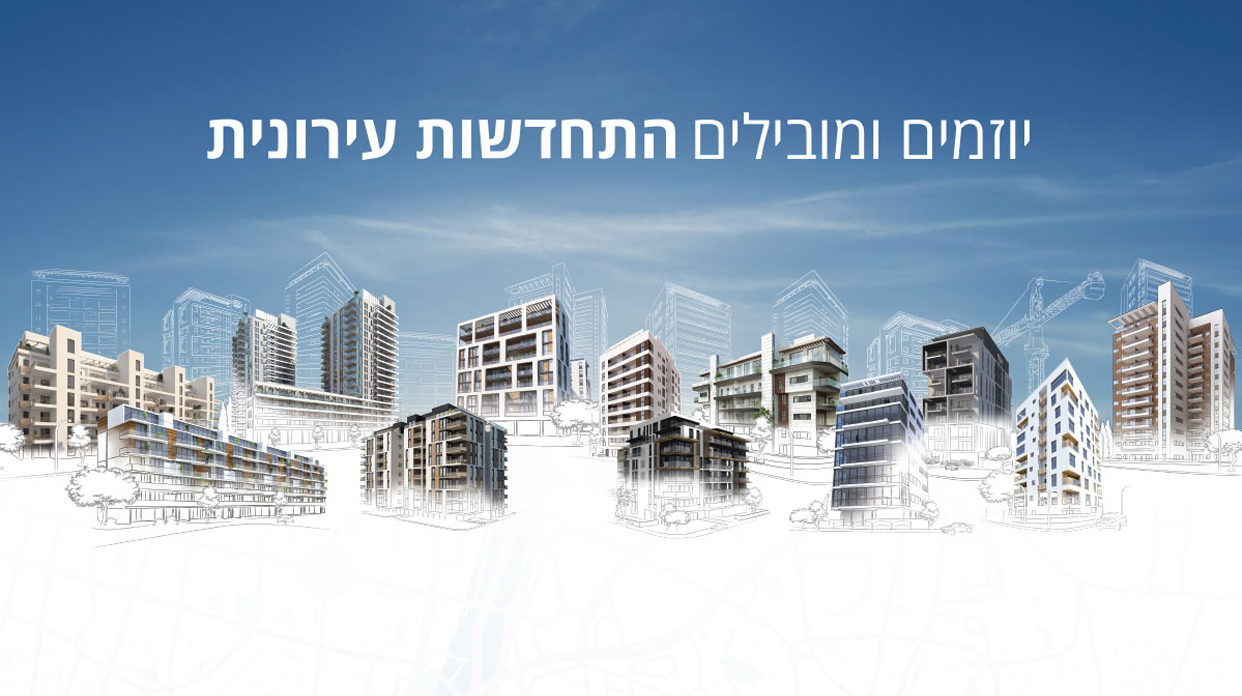 Company's Profile

About Bait VeGag Trust
Bait Ve gag – An Investment and Development fund which raised more than NIS 250 million from leading financial institutions, initiates and leads dozens of urban renewal projects.
Bait Ve Gag is a longstanding, stable and prominent urban renewal company, and leads dozens of Tama 38 – demolishing and reconstruction, seismic retrofitting, floor additions and Pinui-Binui.
Financial Strength
Bait Ve Gag is backed by Israel's strongest institutional investors, such as Poalim Capital Markets, The Phoenix Group, Amitim, IBI and others, who invested NIS 250 million in it. This is a pioneer financial model in the industry, which connects between public funds, through the pension and provident funds, and residential real estate investments in Israel.
The investment enables to finance projects with a magnitude of approximately NIS 1 billion, and provides Bait Ve Gag with confidence, stability and flexibility in projects initiation, and mainly, peace of mind for our apartment owners.
Experience, Specialization and Reputation
Bait Ve Gag was founded more than 7 years ago with a single goal – to lead the residential urban renewal field in Israel. Bait Ve Gag, one of the field's first players, started to build, step by step, its unique platform for the initiation and management of Tama 38 projects, mainly demolition and reconstruction. The platform includes about 30 managers and employees, professional departments, which specialize in leading urban renewal processes in all aspects: engineering, finance, legal, regulation, customer relations and more. The in-house expert team leads the project from end-to-end, from the first residents meeting, to the moment of delivery the keys for the new apartment and also afterward, during the warranty period, and provides a professional and full response to hundreds of people who are marching with us on their way to a new home.
Bait VeGag's management employees are some the most experienced in the field of urban renewal, and their activities focus solely on it.
Bait Ve Gag is leading projects in more than 60 buildings at various stages and has one of the highest levels of experience in this field:
11 buildings have been completed and populated
More than 10 additional buildings are in various buildings stages
About 13 projects are in marketing stages
Dozens of buildings are at advanced planning and permits stages.
Bait Ve Gag's reputation is expressed, inter alia, in the quality rankings that were published in recent years and ranked, for the first time, Israel urban renewal developers. The rankings determined that there are more than 1300 initiators in this field in Israel, and Bait Ve Gag was included at the top of the ranking in all three ranks.
The focus on urban renewal, the accumulated experience in this field and the in-house experts team, turn Bait Ve Gag into one of the strongest and outstanding players in the industry.
Urban Renewal – not just business, rather also an ideology
The urban renewal operations express something beyond a business strategy – our ideology. We believe that urban renewal breaks the traditional boundaries of the real estate industry. The process goes beyond the building and its residents – it's a social, environmental and economic event that integrates the neighborhood, the city, the community and culture.
Bait Ve Gag sees urban renewal as a unique opportunity which combines business activities with a broad social responsibility, and we are proud and glad to lead Israel's renewal momentum.

Photo Gallery