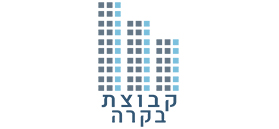 Bakara Group
Mortgage Consulting, Real Estate Investments and Initiation

Company's Profile
| | |
| --- | --- |
| Established: | 2017 |
| Line of Business: | Mortgage Consulting, Real Estate Investments and Initiation |
| Address: | 67 HaYarkon St., Bnei Brak |
| Phone: | 972-77-2285030 |
| Fax: | 972-77-2162268 |

Company Executives

About Bakara Group
Bakara Group is a leading mortgage consulting, real estate financing and real estate initiation group in Israel and abroad. The group comprises Bakara Mortgage Consulting and NZ Building Confidence, an origination and investment company, which merged in 2017, providing clients with a one-stop-shop for all real estate finance related needs.
Mortgage Consulting
Bakara Mortgage Consulting has been operating for 12 years in mortgage origination and refinancing for private clients. The company assertively represents its clients by negotiating competitive financing terms on their behalf. Bakara is uniquely licensed to work with all domestic Israeli banks and insurance companies and boasts a highly experienced professional team of approximately 30 consultants and bankers. As part of Bakara's mortgage consulting program, the company provides each client with a comprehensive, holistic service from the initial review phase through the mortgage issuance. From the outset, Bakara commits to assist in the negotiation of the rate, terms, and outlets, then, with the client's approval, assists its clients in the execution of the mortgage loan. Consequently, fees are only paid upon the satisfactory execution of the loan.
The Mortgage Consultancy School
Build Up, is a subsidiary of Bakara Group operating a mortgage consultant school, training individuals to become fluent in the mortgage field. The school was founded nearly 11 years ago, focusing on such professional training with internally developed and proprietary based financial and analytical software. To date, Build Up is proud to boast an alumnus of hundreds of expert consultants.
Real Estate Investments and Finance
The group's real estate operations are led by NZ Building confidence, a longstanding initiation and investments company which builds projects in Israel and abroad. The company seamlessly integrates its consortium of experienced lawyers and architects, offering clients enhanced value and a comprehensive service. As part of its real estate operations, Bakara Group offers bank and non-bank financing for a wide variety of real estate transactions for investment groups, as well as private clients.
Urban Renewal
NZ Building confidence has been active in the urban renewal field as one of its pioneers, since the National Master Plan no' 38 (called in Israel "Tama 38") was approved. Initially the company was mainly architecturally involved, while pursuing projects for the benefit of the residents, and promoting several plans for building luxury buildings and towers in several cities. Over the years the company has evolved to be an enterprise by promoting several Tama 38/1, Tama 38/2 and "Pinui-Binui" (Relocation and Reconstruction) projects such as:
42 Shay Agnon, Bat Yam, a Tama 38/1 (seismic retrofitting) project – 21 new apartments will be added to a building of 16 existing apartments. The plan was submitted to the committee and a construction permit will be received soon.
16 Rothschild corner of Arlozorov, Bat Yam, a "Pinui-Binui" project – a 35-story luxury tower, with 25 residential floors and 10 commerce, office, and hotel floors.
Construction in Judea and Samaria
The group has vast operations in the Judea and Samaria regions, including development opportunities with the acquisition of 150 dunams in Beit Arye, and 80 dunams in Modi'in Elite, in the southwest of Samaria. Bakara intends to build new neighborhoods on these tracts of land, including a high-density building in Modi'in Elite, and a mixture of high-density and individual homes in Beit Arye.
Real Estate Abroad
Overseas operations identified Batumi, Georgia, as a tourist destination that is gaining popularity. As a result, it entered into a joint venture with a local group to build 200 vacation Housing units. Bakara continues to expand its construction projects in other countries offering investors a very diversified opportunity.
Efficient Timetables
Bakara takes pride in meeting strict timetables for its real estate projects. In fact, with the efficiency of having in-house finance related operations, completion time frames can be shortened.
Caring and Close Atmosphere
Bakara Group's motto is "People for People". Bakara holds a high regard for integrity, maximizing results, and personal attention on behalf of its clients.
One of the group's greatest advantages is in the close atmosphere and the attitude to clients, with a personal, timely and intimate response for each and every client.