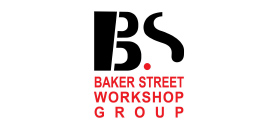 Baker Street Workshop Group
Entrepreneurship and Urban Renewal, including TAMA 38 Projects

Company's Profile
| | |
| --- | --- |
| Established: | 2008 |
| Line of Business: | Entrepreneurship and Urban Renewal, including TAMA 38 Projects |
| Address: | 10 Ha'Ta'as St., Ramat Gan |
| Phone: | 972-3-5225050 |
| Fax: | 972-3-6777000 |

Company Executives
Arik Nudelman

Founder and CEO

Baker Street Workshop Group

View Profile

Arik Nudelman

Anna Dunaev

Founder and CFO

Baker Street Workshop Group

View Profile

Anna Dunaev

About Baker Street Workshop Group
Baker Street Workshop Group is an entrepreneurial and urban renewal company, with a vision and desire to build quality residential and commercial buildings, designed exclusively to improve the urban landscape throughout the country.
The Company has over 12 years of experience in initiation, development, promotion, management and execution of the projects in evacuation & construction (Pinui - Binui), NOP 38/2 (Demolition & Construction), NOP 38/1 (Strengthening & Construction) and Combination transactions.
Affiliate contracting company has the ISO 9001 standard 2000 edition of the Israeli Standards Institute and is regularly audited. It has generations of experience and success in different types of projects.
The financial capabilities of the company enable it to shorten terms of promotion for the projects as much as possible.
The Company's success can be seen throughout the Dan Region and Israel.
The Vision
BSW Group's goal is to build quality, esthetic and functional buildings in the dynamic and developing real estate sectors of the Dan Region and Israel.
BSW Group's Approach - Property Owners and Their Needs are a Priority
Baker Street meticulously stresses uncompromising quality of construction and places the property owners and their needs – first and foremost. Even after the residents receive their new keys, Baker Street's staff is available and happy to assist with any question or problem.
BSW Group's Senior Team
Arik Nudelman - Co-Founder, and Chief Executive Officer has successfully managed to design, plan and build many urban renewal projects throughout Israel.
Anna Dunaev (Dr., Prof.) - Co-Founder, COO and CFO, has successfully managed and funded many urban renewal projects.
Aviv Tasa - Over the years, Aviv Tasa has led real estate investment companies, contractors, public bodies, purchasing groups and private investors through various complex real estate transactions and large-scale residential projects. Aviv has appeared in front of all court instances. Aviv served as the vice-chairman of the Israeli Bar Association's real estate forum, chairman of the association's urban renewal forum. Aviv Tasa is one of the founders of the Association of NOP 38 Companies in the ICC.
Amit Sela - Adv. Amit Sela, with rich and extensive experience in the field of real estate, planning and construction and in the field of urban renewal for over 16 years, currently also serves as legal advisor to the property department of various insurance companies. The projects handled include the sale of the Dizengoff Center Mall in Tel Aviv, Acquisition of The Mall in Kfar Saba, purchasing the Comverse Raanana complex.
Doron Bar Kochva (Dr, Adv.) is the legal advisor of Baker Street, and has extensive experience in representing a broad range of corporations in the civil, commercial fields as well as real estate.
Dima Mazo (Dr., Prof.) - Israeli architect, professor, Master of Architecture and Urban Planning, was holding the position of Chief Architect for urban construction of Tel-Aviv and the Central District of Israel, was heading the group for Urban Planning of Tel-Aviv, was holding the position of the Chief Architect of Hod HaSharon. In 2012, he got appointed the State Inspector for reinforcement of buildings and preparation of Israel for earthquakes. In 2010, he was awarded the title of Professor of the UNESCO Academy of Architecture.
Yosef Omar Mahamid is leading and managing a construction company with 100 employs bases the work on generations of experience and great familiarity with the field of construction.
Here are some of the projects carried out:
• 120 units in Har Yonah, Nazareth Illit Entrepreneur AS Rahat Ltd.
• 160 units in the new Megiddo Entrepreneur Dekel Acher Ltd.
• 37 units in Herzliya 85 Sokolov Street and 72 Sokolov Street, the developer of the Hela Group.
• Approximately 200 units as part of the TAMA 38 plan.
• Construction of underground parking facilities using special methods.
Prominent Projects
Sokolov 74/76, in Tel Aviv - As a part of TAMA 38/1 scheme, two old residential buildings that are connected by a common wall are on the way to the 21st century. A new floor will be built for four stunning new apartments and a roof floor for two spacious penthouses.
Ha-Otser street in Tel Aviv - The TAMA 38/2 project for demolition of the old building and construction of the new one is located in the most sought-after area in Tel Aviv.
Tel Chai Street in Ramat Gan - This is a TAMA 38/2 - demolition and reconstruction project. An older building with only six apartments will be demolished and replaced by a prestigious and modern boutique building with 19 new apartments - 16 4-room apartments, a garden apartment and 2 penthouses.
34 Krinitzi in Ramat Gan - A TAMA 38/2 project in the heart of Ramat Gan, involving the demolition of an older building with 13 apartments, to be replaced by a new building with 46 apartments with sun terraces and underground parking.
37 Anielewicz in Bat Yam - A TAMA 38/2 project, located in Bat Yam, involving the demolition of an older building with 12 apartments and the construction of a new building with 36 apartments, offering sun terraces and underground parking.
19 Ha-Amal Street in Bat Yam - Ambitious development project involving 8 dunams of land in front of the new Court Building and based on the combination agreements presuppose demolition of old buildings and construction of 48,000 sq.m.
The Tannaim - Ammoraim project is located in the Jesse Cohen neighborhood in the south of the city of Holon and covers a total area of 2.3 acres, defined in Plan H/2030 as an area for urban renewal and therefore offering 5 residential towers of 22-25 floors and the creation of a new commercial center.
96 and 98 Eilat - A TAMA 38/1 project, located in Holon. The project involves the renovation of the two older buildings with 32 apartments, to which will be added two new floors and 20 new apartments per building.
ToPark, in Afula - The ToPark Residence is a new construction project in Afula. As part of the project, two new 10-story buildings are in construction, with each building having 25 apartments of four and five rooms. Each building also offers three penthouses.

Photo Gallery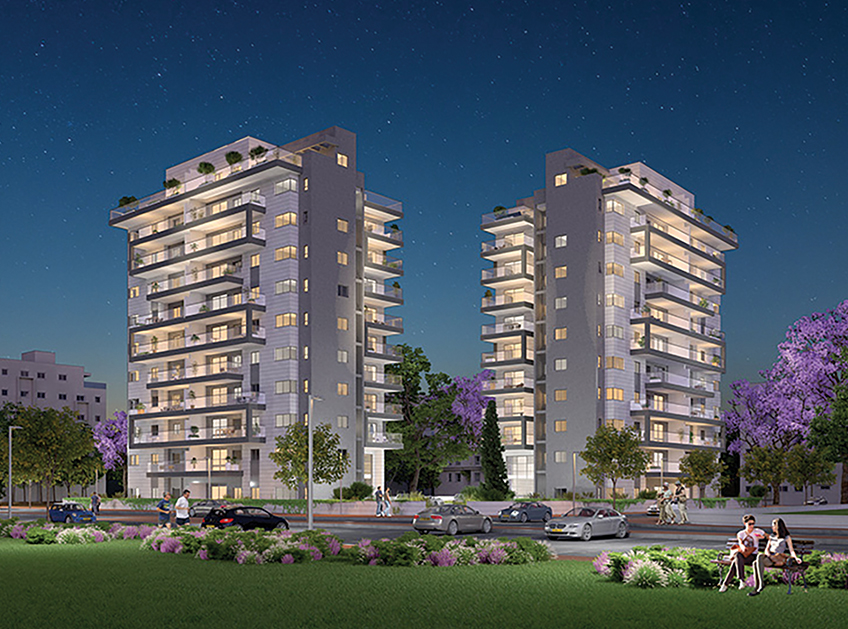 Sapir and Onix Project
pr photo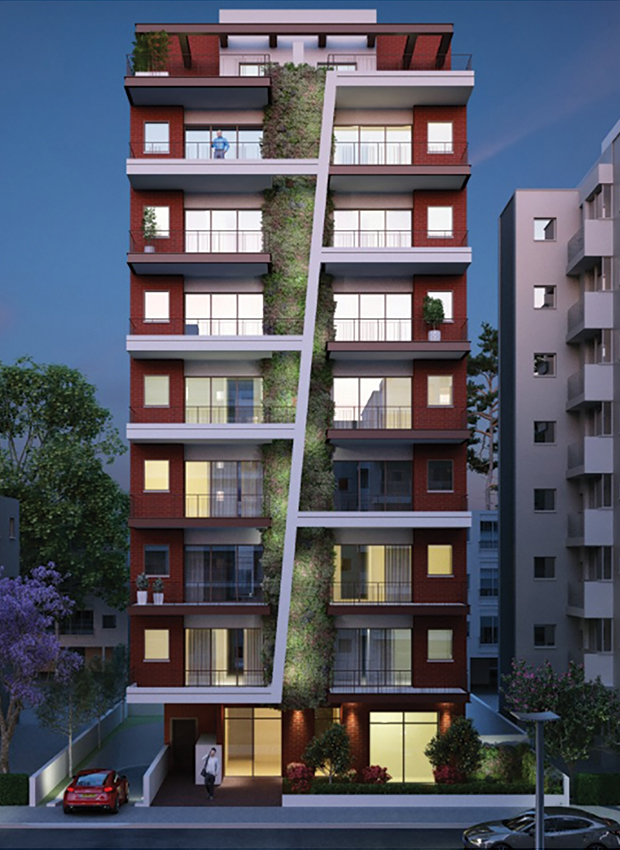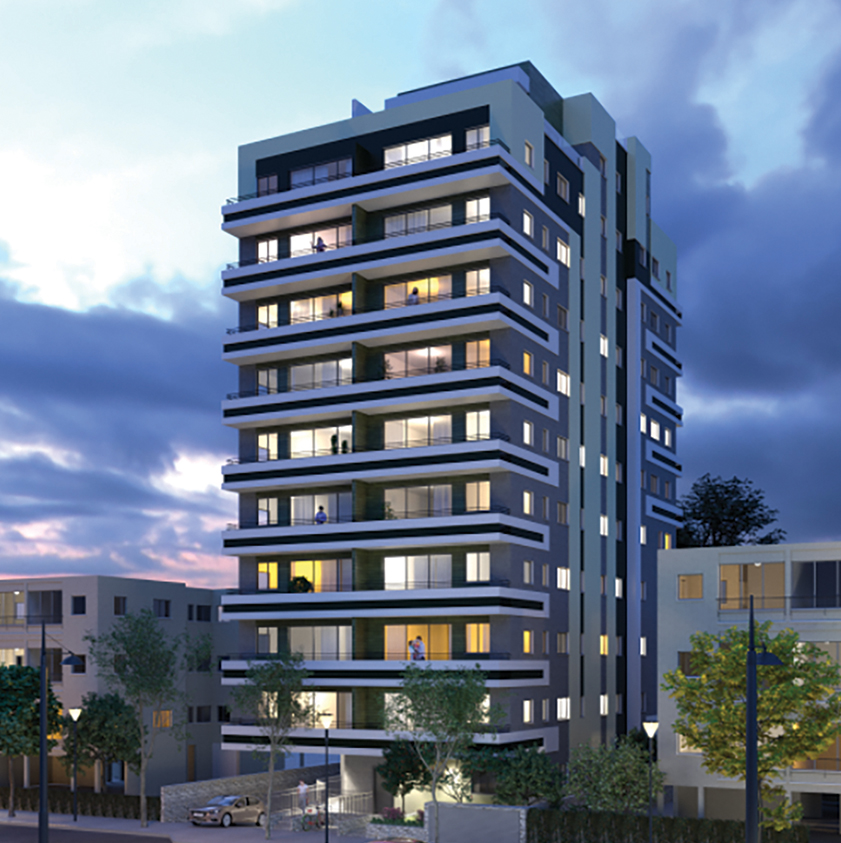 37 Anielewicz Project
PR Photo