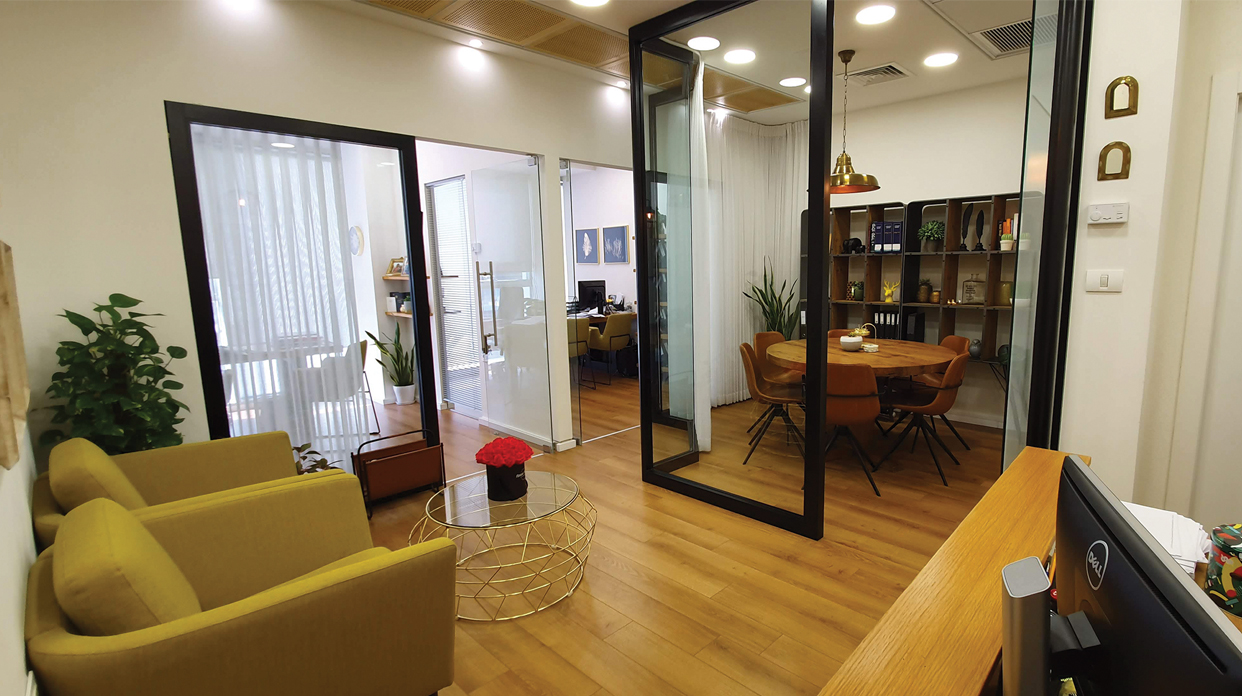 Company's Profile
| | |
| --- | --- |
| Established: | 2017 |
| Line of Business: | Labor Law and Mediation |
| Address: | 19 Raul Wallenberg St., Ramat HaHayal, Tel Aviv 6971915 |
| Phone: | 972-3-6397111 |
| Fax: | 972-3-6397112 |

Company Executives
Adv. Anat Bash

Partner

Bash-Regev, Law Office

View Profile

Anat Bash

Adv. Dafna Azulai Regev

Partner

Bash-Regev, Law Office

View Profile

Dafna Azulai Regev

About Bash-Regev, Law Office
Bash-Regev, Law Office, is a boutique firm that specializes in labor law and mediation. The firm was founded in 2017 by Advocates Anat Bash and Dafna Azulai-Regev, who has 13 years of experience in all aspects of labor law. The firm provides legal services for both employers and employees and handles complex legal cases that require a combination of legal strategy, creative thinking and planning of the proceedings.
The firm specializes in handling lawsuits and temporary proceedings in all aspects of labor law, and provides day-to-day legal counsel to employers on a wide range of areas, among which are drafting contracts, support during dismissal proceedings, and more. Furthermore, the firm represents and provides legal support on matters relating to equal opportunities in the workplace, age discrimination, equal rights for the disabled, unlawful terminations, the Women Employment Law, lawsuits concerning breaches of Non-disclosure duties, non-compete clauses, usage of trade secrets and more.
The firm has a mediation department, that provides mediation services for labor law matters, throughout the dispute proceedings, before and even after a lawsuit was filed. The mediation services are provided in the firm premises by the firm's team, which has in-depth familiarity with the labor law practice, while implementing a practical and focused approach for optimal settlement of the disputes.
Practice Areas
Representation of Employers
The firm specializes in representing employers, and counseling and providing opinions for every labor relations stage. The firm handles hiring and employment agreements, accompanies the employers in hearings and employment terminations and in every matter concerning proper conduct under labor laws provisions. The firm supports employers in streamlining and reorganization processes, and prepares legal opinions on labor law matters. The firm's team represents employers in legal tribunals.
Representation of Employees
The firm represents employees, counsels and accompanies them in pre-employment negotiations on their employment terms and the drafting of their employment agreements, and in hearings, terminations and negotiations with employers on severance terms. The firm supports employees in investigations and disciplinary procedures and represents them in the labor courts and the relevant tribunals.
Prevention of Sexual Harassment
The firm's team specializes in the prevention of workplace sexual harassment and lawsuits thereof, and provides sexual harassment prevention training and guidance on the proper conduct in cases where such a claim was filed. The firm represents both employers and employees in sexual-harassment-prevention-related legal proceedings in the various courts.
Support and Representation in Unionizations
The firm accompanies employee organizations throughout all of their stages, from initial organization to collective agreements, negotiates vis-à-vis the employers and assists in drafting collective agreements. In addition, the firm accompanies and counsels employers in workers' unionizations throughout the entire process, from initial organization, and represents its clients in collective disputes in the courts.
Mediation Proceedings
The firm conducts mediations for all aspects of labor law, inter alia, in cases of sexual harassment complaints, unlawful terminations and other disputes that arise in the framework of the employer-employee relationship. The firm conducts mediations before and after lawsuits have been filed, in any stage of the proceedings. The mediations are conducted in our offices and provided by our professional team, in a pleasant and professional atmosphere, and the extensive experience of our firm in labor law enables us to find "out-of-the-box" solutions enabling the parties to reach their middle ground through dialogue and understanding.
The Partners
Adv. Anat Bash
Adv. Anat Bash has extensive experience in labor law. She specializes in managing large litigation cases, handling collective labor disputes, negotiations, and ongoing counsel to corporations and executives. Adv. Bash is a certified mediator. Adv. Bash has an LL.B. and a B.A., Business Administration (specialization in finance) from the Interdisciplinary Center Herzliya from 2005 and an LL.M. (specialization in business) from the Interdisciplinary Center Herzliya (2007). She was admitted into the Israel Bar Association in 2007.
Adv. Dafna Azulai-Regev
Adv. Dafna Azulai-Regev has extensive experience in managing large litigation cases, and she specializes in ongoing counsel and representation of employees, including senior executives, and employers, including in mediations and arbitrations. In addition, she practices civil-commercial law. She is a certified mediator. Adv. Azulai-Regev has an LL.B. from Tel Aviv University (2006). She was admitted into the Israel Bar Association in 2007.

Facebook Updates

Photo Gallery