Eliyahu Atiya
Chief Development Officer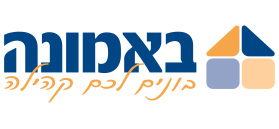 | | |
| --- | --- |
| Year of Birth: | 1985 |
| Email: | [email protected] |
| Position: | Chief Development Officer |
| Past positions: | Development and Foreign Relationships Manager in the third sector. |
| Seniority in position: | 4 years |
| Public positions: | Member of the executive board of several associations that promote the Zionist and pioneering vision in Israel |
| Education: | B.A., business administration |
| Languages: | Hebrew, English |
What recent key move did you lead?
The entry of the company into the urban renewal segment.
What are the company's strongest attributes?
Persistence, creativity, managerial flexibility.
Which of the company's recent key moves will lead to it becoming stronger over the next few years?
Emphasizing the initiation activities, expanding our investor relationships.
What are the main challenges facing the firm in the next few years?
To massively enter the urban renewal segment.
What would you recommend an up and coming executive?
I often say that a good executive is one who even dreams of work at night… research every issue in depth and take full responsibility for it until you fully meet your goal.
What should one remember during hardships?
That the wheel always turns. Patience, persistence and calmness are the main key for success.