Zfira Cohen
Manager of the Be'er Sheva Projects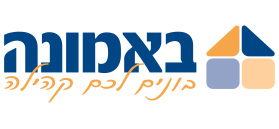 | | |
| --- | --- |
| Year of Birth: | 1985 |
| Email: | [email protected] |
| Position: | Manager of the Be'er Sheva Projects |
| Past positions: | CEO of the Rosh Yehudi Association; Head of The Culture Department of the Shilo Cooperative |
| Seniority in position: | 3 years |
| Public positions: | Chairperson of the Parents Delegation of the Amit Shilo High School |
| Education: | B.Ed., Mathematics |
| Languages: | Hebrew and English |
| Military rank: | National Service |
What recent key move did you lead?
Leading the process of receiving tenders, financial checks and field checks for selecting a contractor up to contract signing.
Receiving a permit for hundreds of apartments.
Receiving approvals from the Ministry of Housing which enables us to market Mehir LaMishtaken (government price capped) projects.
What are the company's strongest attributes?
Extensive experience in numerous and large projects, a pleasant atmosphere, family-style management, faith and idealism.
Which of the company's recent key moves will lead to it becoming stronger over the next few years?
Building strong infrastructures for managing several large projects simultaneously.
What are the main challenges facing the firm in the next few years?
Streamlining our processes and working appropriately vis-à-vis the bureaucracy to enable fast growth.
What would you recommend an up and coming executive?
Build the right and healthy relationships, every question has an answer, you just have to find the person who would answer it.
What should one remember during hardships?
That better times would follow, if you persist.