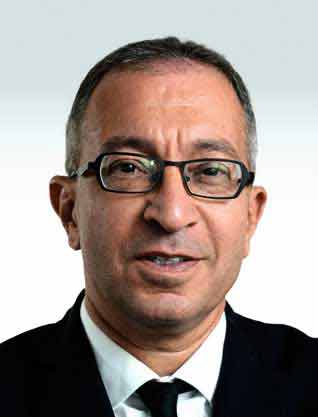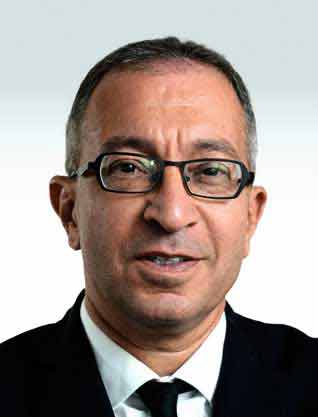 Boaz Ben Zur
Founding Partner
| | |
| --- | --- |
| Year of Birth: | 1959 |
| Email: | [email protected] |
| Fields: | Commercial Civil Litigation; White Collar; Insurance Law; Class Actions. |
| Position: | Founding Partner |
| Past positions: | Lawyer, S. Horowitz & Co.; Senior Partner, Dr. J. Weinroth & Co. |
| Seniority in position: | 26 years |
| Education: | LL.B. (magna cum laude), Faculty of Law - Tel Aviv University; LL.M., Certified in Law, Faculty of Law - Tel Aviv University. |
| Member in: | Israel Bar Association (87); Member of the Courts Committee, Israel Bar Association; Lecturer in Professional Training, Israel Bar Association. |
What is the most significant action that you have recently led?
As someone who heads a litigation firm, and goes into courtrooms on a daily basis, it is difficult to point at the firm's highest moment. However, in recent years there has been a clear and substantial trend of an increase in the complex cases being given to us, and the financial scale of these cases. The continuing confidence that clients express in us – new clients as well as longstanding clients – is from our point of view the best proof that we are working in the right way.
What are the firm's most significant strengths in your eyes?
Even though these words may sound like a cliché, we still relate to every case as if it is an entire world. The legal struggles that we conduct are uncompromising, thoroughly based, creative, and can provide a swift response to exceptional conditions. The absolute rallying around of the firm's staff for every client is perhaps the most outstanding attribute of the firm.
What are the main measures carried out recently that will lead to the strengthening of the firm in the coming years?
We have strengthened the firm's staff and brought in experienced partners that came from leading firms. In recent years, we have been careful to select cases and focus on large, complex and quality cases. The firm has worked and will work even more on a range of legal discussions so that it can provide a response on a wider totality of legal needs. As part of this, the firm will maintain and even strengthen its status as the leading firm in its traditional activities.
What are the firm's main challenges in the coming years?
We have no intention of changing in any substantial way the scale or character of the firm's activities. We are satisfied about the unique positioning that the firm enjoys and it is our intention to continue to work in the same direction. The main challenge is found in the cases themselves.
What advice would you offer a lawyer who is starting out?
To understand that he has so much to learn and to find the place where he can learn the most. I don't believe in short cuts, but hard and thorough work. A lawyer's career is a long distance run and that's the way you have to look at it.