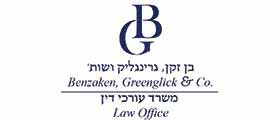 Benzaken, Greengleek & Co. Law Office
Real estate in Israel and abroad, real estate taxation, commercial law, mediation and litigation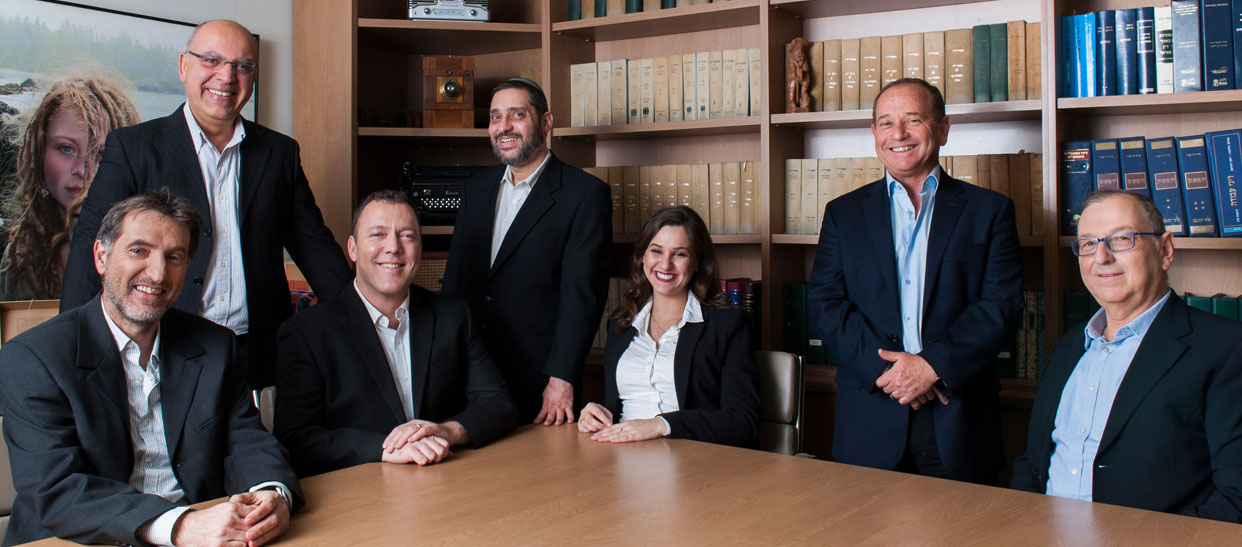 Company's Profile
| | |
| --- | --- |
| Established: | 1989 |
| Line of Business: | Real estate in Israel and abroad, real estate taxation, commercial law, mediation and litigation |
| Address: | 12 Menachem Begin Blvd., South Africa House, Ramat Gan |
| Phone: | 972-3-6132970 |
| Fax: | 972-3-6132962 |

Company Executives
Eyal Benzaken

Founding Partner

Benzaken, Greengleek & Co. Law Office

View Profile

Eyal Benzaken

About Benzaken, Greengleek & Co. Law Office
Benzaken, Greengleek & Co. is one of the leading firms in Israel in the fields of real estate law (both in Israel and abroad), real estate taxation, commercial law, litigation and mediation, and is involved in some of the largest and most complex transactions in Israel.
Since it was founded in 1989, the firm has demonstrated its extraordinary abilities and professionalism under the leadership of Adv. Eyal Benzaken. The firm's experts analyze transactions and conflicts from the legal, business and human perspectives, and find creative solutions for resolving these conflicts.
The firm's success has conferred upon it a place of honor among Israel's leading law firms. The firm has received recognition and praise from its clients and colleagues, as well as from the leading guides which rate law firms, such as Duns 100, BDI Code and others.
The offices are located in the heart of the business center (Diamond Exchange complex) in Ramat Gan. The firm comprises seven attorneys, including experienced and well-known accountants specializing in international and property taxation.
The staff functions as a united team, with Atty. Benzaken personally involved in every case. The whole team works "day & night", with uncompromising resolve to maximize client satisfaction. The firm's record of long-term client loyalty is a direct expression of this satisfaction.
The firm's clients include a wide range of prominent companies and organizations, including, the Knesset, the Western Wall Heritage Foundation, fuel companies, real estate companies (Carasso Real Estate, Z.M.H. Hammerman), and commercial businesses (importers, distributors and manufacturers).
Areas of Expertise
Real Estate and Real Estate Taxation - The firm specializes in all aspects of real estate law, in Israel and abroad, from the initiating stage, managing the negotiations and signing a binding agreement for purchasing the land (including preliminary checks and legal and financial feasibility tests); zoning changes and land betterment; initiating large scale projects of all sorts (residential, commercial, offices, etc.); negotiating and drafting contracts with consultants and professionals (architects, appraisers, marketers, etc.); drafting contracts with the prime contractors and subcontractors; negotiating with the lending banks and drafting the bank financing agreement; selling/renting the units that are built. The firm has special expertise in the following areas; urban renewal ("evacuation and construction" projects and projects known as National Outline Plan 38 - "Tama 38"); combination deals, purchases and partnerships; initiating new projects, such as purchasing and building profitable real estate centers, gas stations and commercial centers adjacent to gas stations; representing land owners vis-à-vis fuel companies interested in building, renting and operating gas stations. As part of its comprehensive service in the field of real estate, the firm provides expert, professional counsel in all areas of real estate taxation, including proceedings vis-à-vis tax authorities and dealing with land entities, and their liquidation. Over the years, the firm has accumulated experience and knowledge working with municipalities, and regional and national authorities and entities, such as the Israel Land Authority and various Planning and Building Committees, and leads complex projects, involving thousands of residential units and tens of thousands of square meters of commercial and office space. The firm has amassed valuable knowledge and many years of experience dealing with land and property managed by the Israel Land Authority, both in the urban and agricultural sectors. In order to provide the best possible counsel and offer the client a clear, complete picture of his rights, the firm works with the best experts in Israel in the fields of land appraisal, taxation and accounting.
Commercial Law – The firm specializes in counseling business owners regarding the establishment of business partnerships across the entire spectrum of corporation models, including property due diligence, purchasing businesses, private mergers, commercial contracts, founders' contracts, and franchise agreements. Furthermore, the firm offers ongoing legal counsel to businesses, providing professional, high-quality and rapid responses. The firm knows how to concentrate on the essential components of a deal and supply creative solutions to issues that arise during the negotiations, so that these issues are successfully resolved and the agreement is signed. The firm enjoys a superb reputation in managing crises and resolving business disputes among partners as well as those involving other companies.
Mediation - Atty. – Eyal Benzaken is a certified mediator with over 30 years of experience with some of the most prominent companies in Israel in the fields of commerce, business and real estate. He has logged numerous hours negotiating transactions, and has gained a reputation for displaying emotional intelligence and skill in analyzing conflicts and crises and closing transactions successfully.
Litigation – The Litigation Department specializes in handling complex cases in a variety of business and commercial fields. These require legal expertise, sophistication and the ability to manage legal proceedings and complex cross-examinations. The firm has an impressive track record in case outcomes.
International Activities
The firm has an International Division that specializes in providing a range of legal services in Hebrew, English, French and Russian. The legal team has a great deal of expertise in the intricacies of projects abroad, and represents Israeli entities and private investors in planning and managing real estate projects, while collaborating with local professional consultants, in England (especially London), Ukraine, Eastern Europe, Cyprus and elsewhere.
Widely-Known Projects for which the firm has Provided Legal Counsel
• The Knesset Museum
• HaTachana in Neve Tzedek, Tel Aviv, including preservation and renovation
• The Bezalel project in the mythological Bezalel Market area
• Initiating and building residential projects all over Israel – thousands of residential units
• Urban renewal (Evacuation and Construction - "Pinui Binui" and projects known as National Outline Plan 38 - "Tama 38") projects
• Various complex transactions: purchase of a footwear chain of international brands; purchase of a clothing manufacturing company; establishment of a partnership in the cinema and production fields; a merger in the media field, including feasibility tests, and D.D.
Community Outreach Activities
The firm is deeply committed to community projects, and allocates a significant amount of time and financial resources for this purpose.

Facebook Updates

Photo Gallery
Benzaken, Greengleek & Co. Law Office | pic 1
PR Photo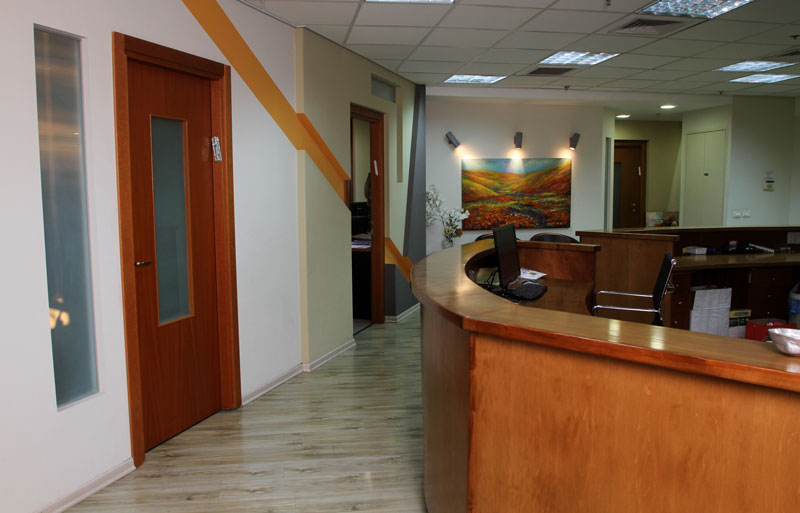 Benzaken, Greengleek & Co. Law Office | pic 2
PR Photo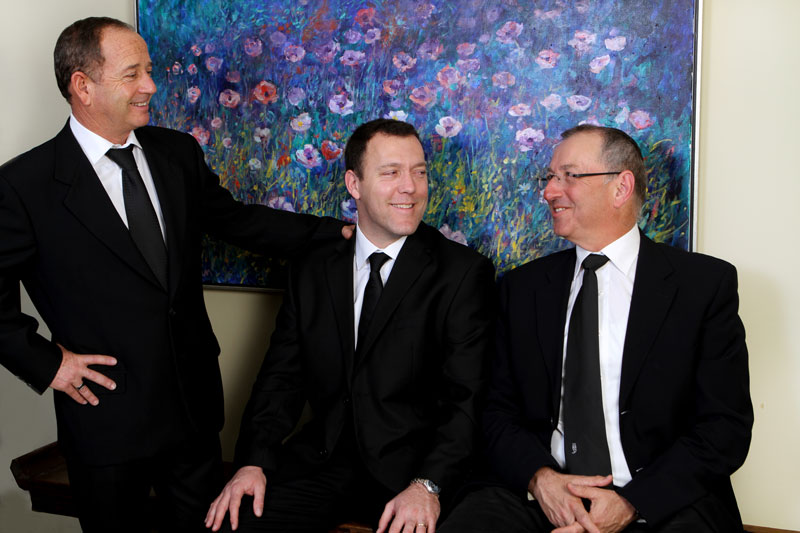 Benzaken, Greengleek & Co. Law Office | pic 3
PR Photo
Benzaken, Greengleek & Co. Law Office | pic 4
PR Photo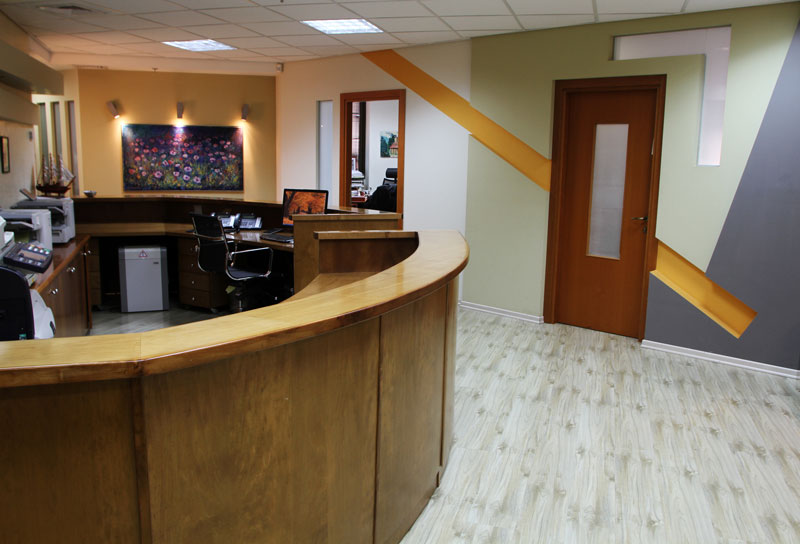 Benzaken, Greengleek & Co. Law Office | pic 5
PR Photo

Company Rankings