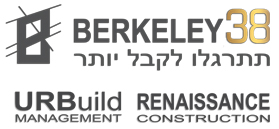 Berkeley 38 Group
Properties Development, Construction Contracting, Project Management, Urban Renewal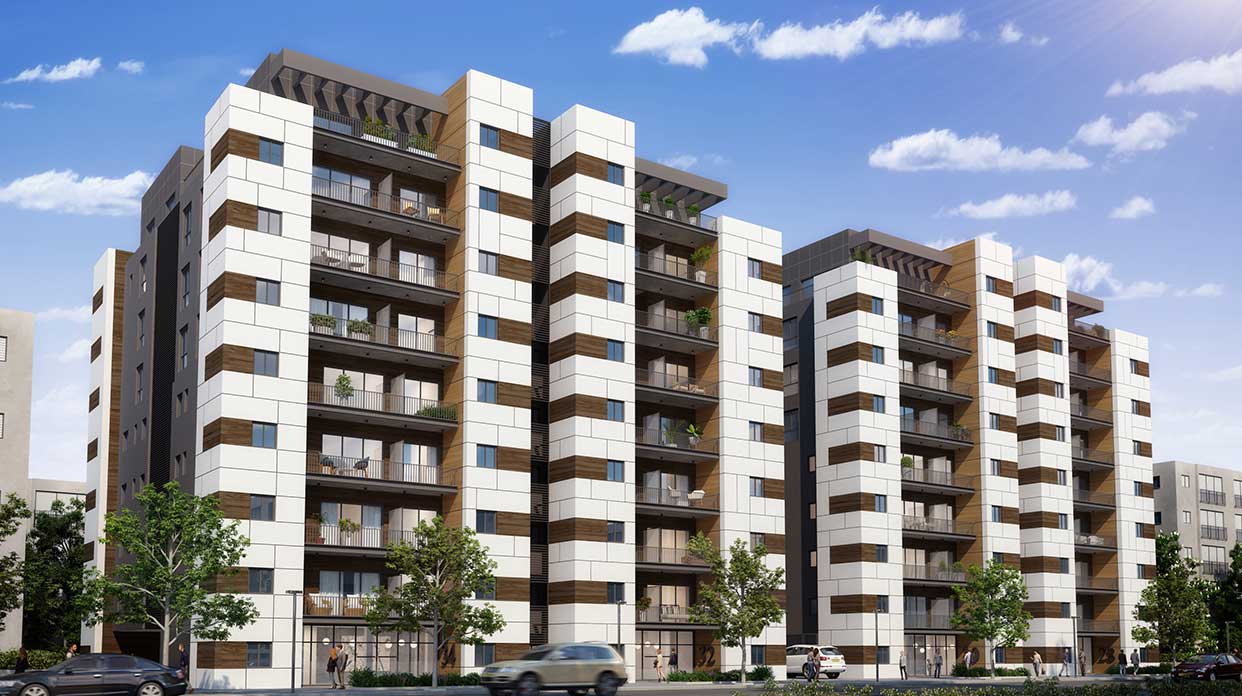 Company's Profile
| | |
| --- | --- |
| Established: | 2016 |
| Line of Business: | Properties Development, Construction Contracting, Project Management, Urban Renewal |
| Address: | Canada House, 1 Nirim St., Tel Aviv |
| Phone: | 972-3-7448778 |

Company Executives
Boaz Shmailov

Founder and Owner

Berkeley 38 Group

View Profile

Boaz Shmailov

Albina Shumakina

Hear of the Group's HR and Salary

Berkeley 38 Group

Nir Sharabi

Head of the Group's Financial Department

Berkeley 38 Group

Shmuel Toledano

Chief Engineer, URBuild Project Management

Berkeley 38 Group

Hamudi Darauwshe

Chief Engineer of the Execution Company

Berkeley 38 Group

About Berkeley 38 Group
Berkeley 38 Group is a real estate group that specializes in project management, development and execution, from initial stages and up to delivery to the residents. The company has a unique specialization in initiating, planning and building real estate projects with a high level of complexity, and in particular urban renewal and Tama 38 projects. Berkeley 38 was founded by the entrepreneur Boaz Shmailov, an architect with more than 19 years of experience in planning and building dozens of projects across Israel and in particular in the Gush Dan area. These projects include thousands of residential apartments, commerce areas and offices and also management of engineering and development in the large construction companies. Formerly, Shmailov served in senior engineering roles in Israel's largest construction companies, including as VP, Engineering and Development of Hajaj Group and Chief Engineer of Mizrahi Group.
The Group's Structure
Berkeley Group grew and expanded over the years and it unites, under one roof, the initiation company Berkeley 38, the execution company Berkeley 38 which builds for the group and for external customers, and URBuild Ltd., which manages construction projects including commerce and employment buildings, residential buildings, luxury residences, conservation buildings and hotels. Over the years, URBuild managed and built numerous projects for development companies and investment funds, and currently it manages about 120 projects across Israel. Mr. Shmailov, the group's founder, has rich proven experience in all aspects of project execution and management, including in-depth familiarity with the field, architectural and engineering planning, facilitation and supervision, up to the delivery of the apartment keys to the residents.
The Human Capital
Berkeley Group believes in retaining and nurturing the company's human capital, and it consists of people who love to build. The company employs a professional executive team which is responsible for coordinating the project's planning and execution, and includes engineers, appraisers, architects, economists and lawyers, who are passionate about the profession. In every project that the company builds it employs the best professionals, suppliers and subcontractors, seasoned veterans and experts in their respective fields.
Urban Renewal
Berkeley Group specializes in initiating and building urban renewal projects and aims to bring construction in European quality standards to Israel. This quality is expressed by remaining above a new threshold of integrity, quality and uncompromising professionalism, which provide customers the opportunity to benefit from a much higher than customary residential style. In order to achieve this goal, the group applies several key principles: higher construction quality, which is expressed through compliance with the highest standards of quality, safety, accuracy and aesthetics in accordance with building standards; innovative; innovative work methods that include computerized work processes that enable full control of the construction project from start to finish; professional skill of the highest level and faster execution that enables the company to meet the exact schedules with a commitment to complete the project.
One Stop Shop
Berkeley Group enables its customers to obtain everything that they want from a one stop shop, and this provides them with assurance and peace of mind across the entire project lifecycle and up to the delivery of the key. The company's projects are executed by the execution company Berkeley 38 which is registered in the Contractors' Registrar. The company meticulously maintains first-class construction quality while implementing green buildings methods and innovative processes and meeting the most demanding construction standards. The company also has a post-construction checkup department which is entrusted with the execution of apartment audits in order to respond to its customers applications and correct defects during the warranty year. The company also has a marketing and sales department and a building changes adjustments department. All of the above enables Berkeley 38 to maintain attentive planning, construction quality and compliance with rigid schedules.
Prominent Projects
26-34 Bar Ilan Bat Yam: A Tama 38/1 reinforcement project where the company would upgrade and improve 80 existing apartments and would build 75 additional new apartments.
In Execution for External Companies
16 HaOrgim, Bat Yam: A Tama 38/1 project where the company added 14 new apartments to 16 existing apartments. Populated in 2017.
59 HaNevi'im Bat Yam: A Tama 38/1 project where the company added 11 new apartments to 16 existing apartments. Populated in 2017.
57 HaNevi'im Bat Yam: A Tama 38/1 project where the company added 11 new apartments to 16 existing apartments. Populated in 2017.
1 Migdal Tel Aviv: A Tama 38/2 (demolition and reconstruction) project where the company is evicting 5 existing apartments and rebuilding 10 new apartments. Expected population in 2022.
22 Rehavam Zeevi Holon: A Tama 38/1 project where the company added 9 new apartments to 8 existing apartments. Populated in early 2021.
35 Dizengoff Netanya: A Tama 38/1 project expanding 12 existing apartments and adding 10 new apartments. Population expected in 2022.
Project Management
As aforementioned, the company is managing about 120 projects across Israel, including projects of urban renewal, architectural conservation, offices, industry and commerce, in the cities of Tel Aviv, Ramat Gan, Rishon LeZion, Bat Yam, Raanana, Ashkelon, Kiryat Gat, Ramla, Holon and more. The company operates a professional management team which is responsible for coordinating the project planning. All of the functions manage on an ongoing basis and are responsible for the execution of the project in the field. The company employees 15 experienced engineers.
Get Used to Getting More!

Facebook Updates

Photo Gallery