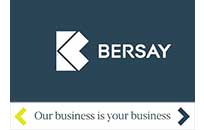 Bersay & Associés
Bersay & Associés addresses the legal needs of businesses. Its practice covers all of the main areas of business activity, in an advisory capacity as well as in litigation and arbitration, and in both domestic and cross-border matters.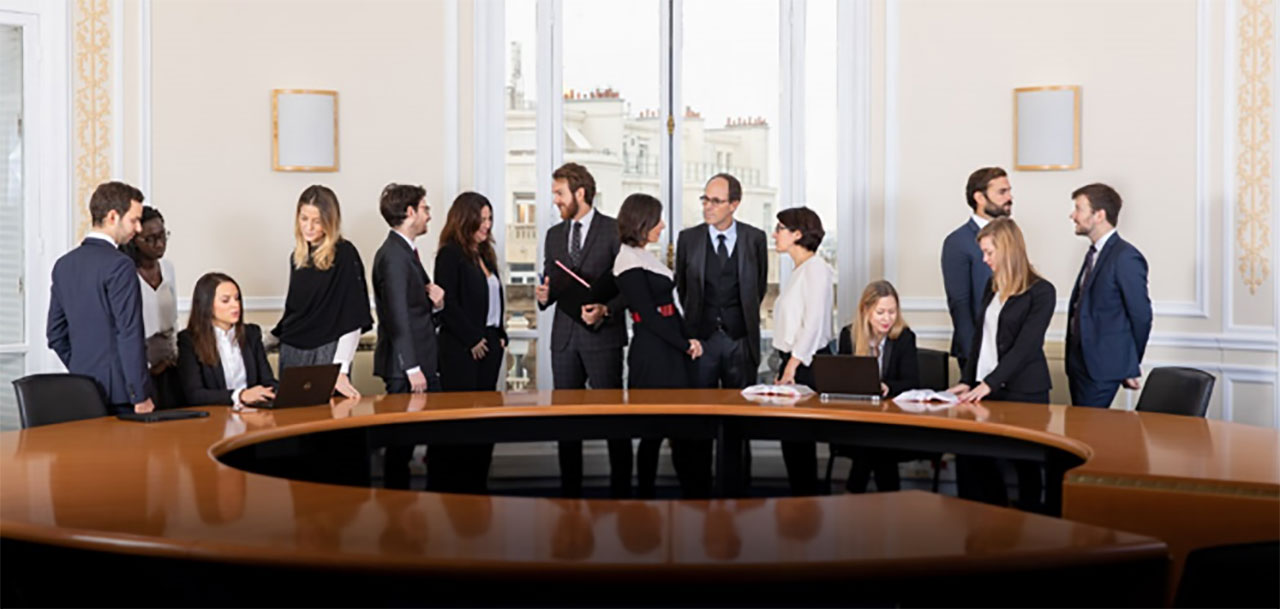 Company's Profile
| | |
| --- | --- |
| Established: | 1995 |
| Line of Business: | Bersay & Associés addresses the legal needs of businesses. Its practice covers all of the main areas of business activity, in an advisory capacity as well as in litigation and arbitration, and in both domestic and cross-border matters. |
| Address: | 31, avenue Hoche, 75008 Paris, France |
| Phone: | +33 1 56 88 30 00 |
| Fax: | +33 1 56 88 30 01 |

Company Executives
Jérôme Bersay

Managing Partner

Bersay & Associés

Stéphanie Benmoussa-Molkhou

Head of the Israel Office

Bersay & Associés
Additional Partners
Alain Jouan [Tax]
Dimitri-André Sonier [Restructuring]
Anya Hristova [Corporate]
Frédéric Flatrès [Litigation]
Mathilde Cousteau [Litigation]
Martin Tissier [Public law]
Anne-Lise Puget [Employment law]
Nathalie Cerqueira [Employment law]
Cyrille Gogny-Goubert [Real Estate]
Claire Poirson [IP/IT/Data Protection]

About Bersay & Associés
The Law Firm
Founded in 1995, Bersay & Associés brings together highly qualified lawyers, with wide-ranging expertise to address the legal needs of businesses. The firm has an office in Israel, enabling them to work fluently in three languages (French, English and Hebrew) and two legal systems.
Its practice covers all of the main areas of business activity, in an advisory capacity as well as in litigation and arbitration, and in both national and cross-border matters.
The Firm has experienced significant growth thanks to the sustained trust of its clients, who have built its reputation for excellence, thereby enabling it to attract new clients.
Driven by a desire to remain constantly innovative, effective and competitive, Bersay & Associés became the first Paris firm to be certified ISO 9001 (in 1998).
This approach has contributed directly to the excellent growth the firm has experienced these last years.
Promoting the co-opting of associates to partnership, Lawyers working at Bersay & Associés either began their career at the firm or joined the firm having worked previously in prestigious large international or French firms. All of them are at least bilingual (French and English). Some of them are admitted to practice in foreign jurisdictions.
All of the lawyers of Bersay & Associés work in French and in English and most of them work in at least a third language (Hebrew, Spanish, Italian, German, Portuguese, Dutch, Japanese, Bulgarian, etc.).
Domains of expertise
Corporate Finance - Mergers and acquisitions
The team enjoys an excellent reputation for its participation in high value-added deals. They have widely recognized expertise in the area of mergers and acquisitions, private equity investment, and turnaround financing, both as advisors to funds and to management.
Private Equity
The attorneys of the Private Equity department of the Firm Bersay & Associés guide and advise their clients in their development and financing, from one end to the other of each operation (legal and tax strategies, structuring, negotiations, documentation). The Private Equity department assists French and foreign investment funds as well as majority shareholders and managers, in capital investments of companies, whether listed or not.
Restructuring
The lawyers of Bersay & Associés' Restructuring Department assist and represent debtors, creditors, shareholders and managers facing restructuring, insolvency and bankruptcy-related legal issues.
Their extensive knowledge of the judicial environment and French insolvency law combined with their proven experience, are keys to the Restructuring team's success.
EU and competition
Bersay & Associés Competition and Economic Law Department advises its clients on competition, distribution, commercial and consumer contracts.
Litigation
Lawyers from Bersay & Associés Dispute Resolution teams specialize in resolving all manner of legal disputes that companies encounter in operating their businesses. Their experience in this domain covers all aspects of business law, corporate law and securities/stock market law, as well as bankruptcy proceedings and white-collar criminal law. The Firm has earned a first-rate reputation for its business litigation practice.
Labor and employment law
Backed by an extensive experience in counseling as well as in litigation, the attorneys of the labor and employment law department of Bersay & Associés assist companies in their relations with their employees and staff representatives.
Partner to its clients, the department advises new or changing companies and helps them acquire the social and legal tools to enhance the achievement of their ambitions. With a vast expertise, it provides its technical support to build and implement their substantial projects, such as their restructuring.
Tax Law
Bersay & Associés' Tax Law Department assists a clientele composed of institutional or private investors who develop their operational activities in France or abroad and advise them as part of their tax strategy.
IP/IT/TMT
Our Information Technologies and Intellectual Property Department team has extensive experience in the field of information technology, the Internet, electronic commerce and the security of information systems. They also intervene in telecommunications law, advising service providers for their access to markets and the contractualization of their operations.
Real Estate
The real estate practice fully covers real estate law issues, at every stage of a real estate asset's investment stage. The practice's scope of competence particularly covers legal and financial structuring of:
Acquisition, financing and disposal of real estate assets or companies;
Private equity operations in which underlying assets are predominantly real estate (hotels, healthcare, retailing etc.),
Development and refurbishment programs;
Sale and leaseback and outsourcing operations;
Commercial leases for the account of institutional lessors, lessees and asset management.
Public Law and environment
Our Public Law Department team advises public entities such as the French state, local authorities, national and local public institutions as well as private entities for public law issues, more particularly those related to the economic life, following a practical and operational approach.

Photo Gallery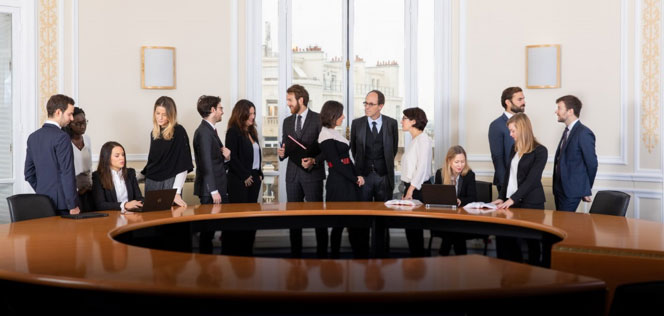 Bersay & Associés lawyers in Paris Office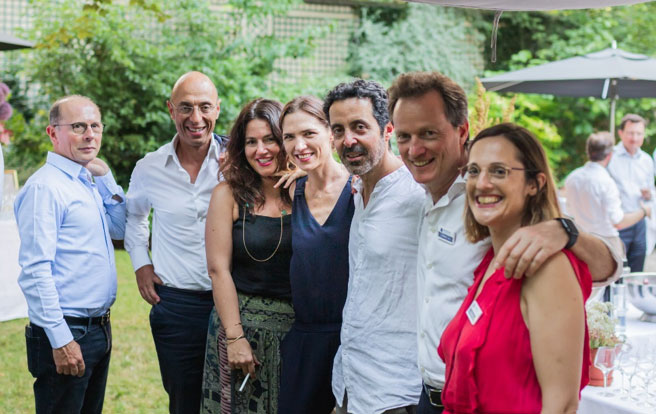 Bersay & Associés Summer Cocktail on June 26th 2019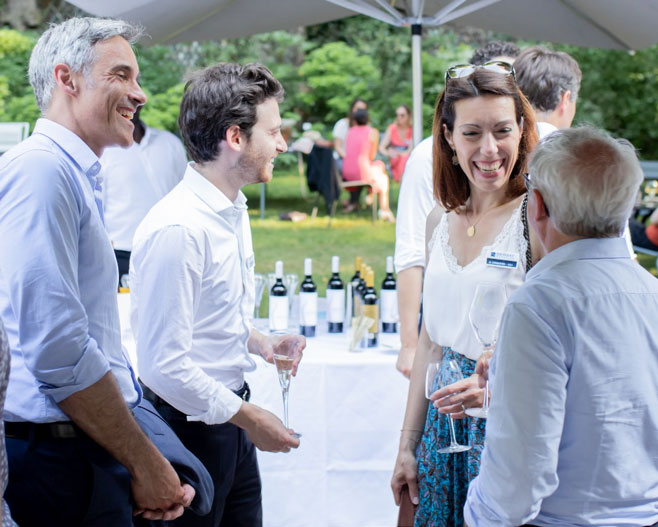 Bersay & Associés Summer Cocktail on June 26th 2019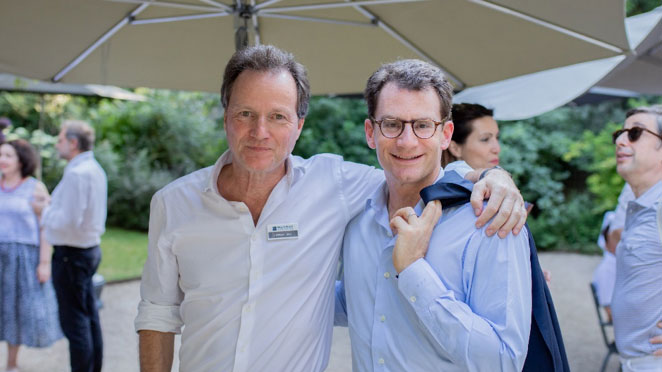 Bersay & Associés Summer Cocktail on June 26th 2019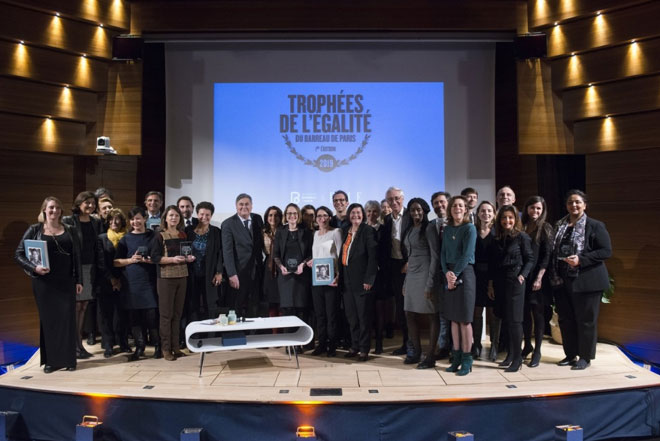 Bersay & Associés winner of the "Coup de Coeur" for the Gender Professional Equality Award in the 1st Trophy awards of Gender Equality of the Paris Bar 2019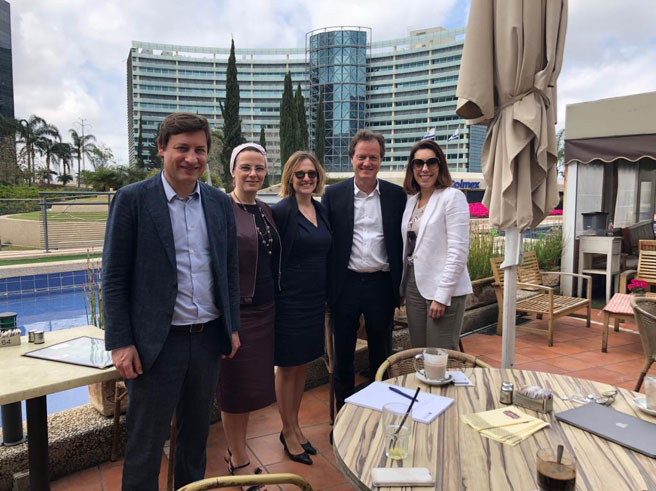 Bersay & Associés partners in Tel Aviv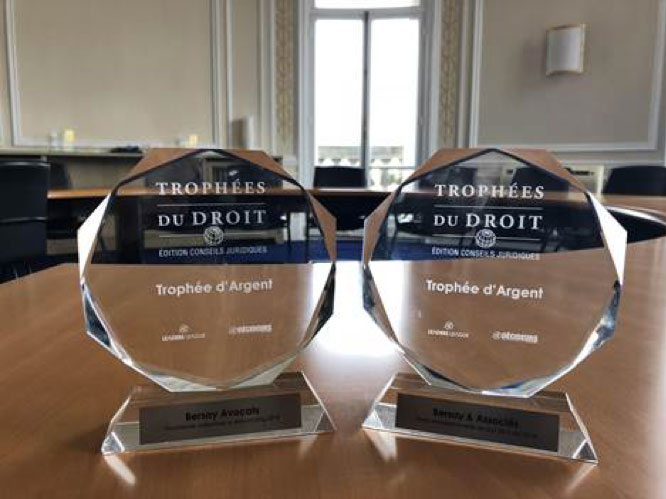 Bersay & Associés won 2 awards at 'Trophées du droit' Leaders League: Entrepreneurial Firm 5 years and over; Restructuring

Company Rankings

Facts & Numbers


International Activity
65%

Equality Trophy of the Paris Bar
#1
in 2019

Articles about Bersay & Associés
dun's international

Expand Your Business Thanks To France

France is the place to be within the EU for growth stage companies. France has also put itself firmly on the world map of startup nations.

Expand Your Business Thanks To France