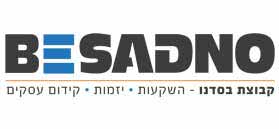 Besadno Group
Investment in start-ups and technology and real estate ventures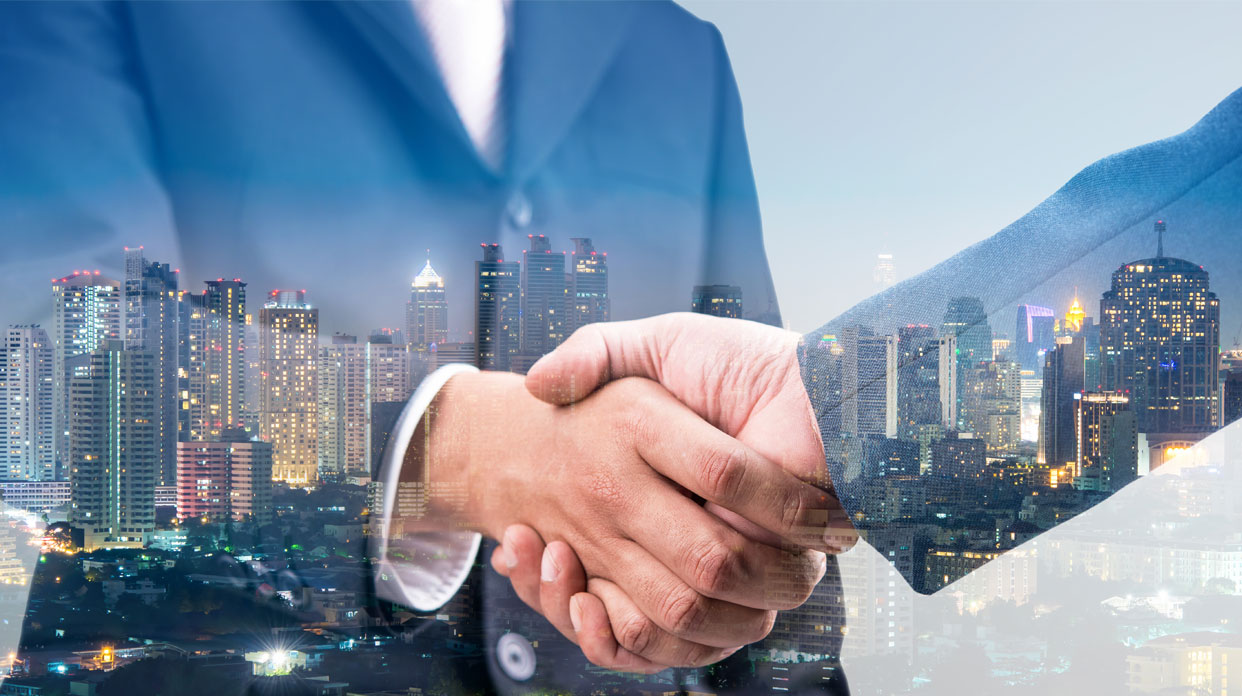 Company's Profile
Established:
2011
Line of Business:
Investment in start-ups and technology and real estate ventures
Address:
1 Hamarpe St., Har Hotzvim, Jerusalem 9777401

USA:
Trump Building, 40 Wall Street, New York, NY 10005
Tel: +1-212-603-9808
info@bseedinvest.com
www.bseedinvest.com
Phone:
1800-801-801

Company Executives
Eliezer Gross

Chairman

Besadno Group

View Profile

Eliezer Gross

Avner Farkash

CEO, SkySaver (Besadno Subsidiary)

Besadno Group

View Profile

Avner Farkash

Gabby Hasson

CEO, B-Seed (Besadno U.S. Branch)

Besadno Group

About Besadno Group
Besadno is an Israeli-American investment group, investing in selected high-tech and real estate ventures.
The Group consists of a multidisciplinary team of businessman, analysts, financial, legal advisors and more. The team members work together to identify investment opportunities in promising ventures, leverage them to maximize their profit potential for the benefit of the group's investors and the entrepreneurs.
Besadno evaluates potential projects and investments, advises and supports start-up companies and develops new ventures in various sectors.
Management
Eliezer Gross, Chairman. Has more than 30 years of business entrepreneurship experience in the US, Europe, the Far East and Israel. Mr. Gross has a vast commercial network of contacts and extensive experience in developing companies and executing international transactions.
Avner Farkash (B.Sc.), CEO, SkySaver (subsidiary company). An engineer, system developer and CTO, with extensive experience in establishing high-tech and technology ventures, managing a wide range of projects and developing multidisciplinary systems in Israel and abroad.
Gaby Hasson, CEO B-Seed - Besadno US. An M.B.A. graduate with over 25 years of experience in the fields of technology and investments. A former IBM and HP executive, he specializes in the promotion of start-ups and communications technologies.
Business Excellence Combined with Values
Besadno Group combines a commitment to ethical values with proven professionalism in the business market and participates in a wide variety of social and community initiatives.
The group operates a unique start-up incubator which provides young companies with a full range of services: financial, technological, legal, marketing and more.
Besadno's team has a deep familiarity and extensive network within the Orthodox Jewish communities in Israel, the US and other centers worldwide. The Group uses its relationships to attract and assist investors and entrepreneurs from this sector, market projects and maximize the revenues of the Group's investors.
Professional Collaborations
Besadno cooperates with people and organizations from the entrepreneurship, innovation and finance arenas to promote start-up initiatives in influential fields. The Group's advisors and partners include: Dr. Ilan Cohn, managing partner, Reinhold-Cohn intellectual property law firm • Dr. Ze'ev Holender, Esq. • Adv. Yaron Lipshes, former legal advisor to the ISA • Deloitte – Brightman Almagor Zohar & Co., accounting firm • Danny Marian, chairman of the IACIE • Dan Ronen (retired major general), former director, Home Front Command • Prof. Yosef Peres, director, Schneider Hospital; and others.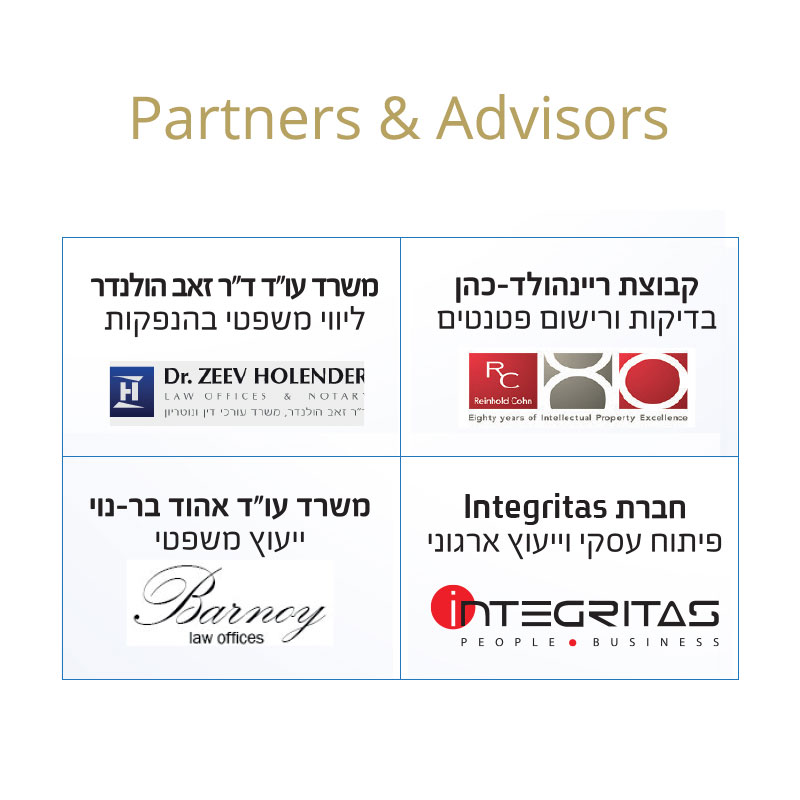 Profit Potential
Besadno, with the extensive international experience of its managers, was one of the first companies to make the start-up and technology investment sector (with its numerous international successes) available to the public. The high profit potential in the sector, combined with the professional and experienced management of Besadno allows the company to offer its investors and entrepreneurs a high-income opportunity, even with a small initial investment. The MCF investment model which was perfected by Besadno, offers investors and entrepreneurs double assurance: Groups of investors, investing in groups of ventures. This model increases the prospect of a successful return, since even if some ventures do not progress as expected – the profits from the successful ventures provide stability and enable overall profit.
Achievements and Goals
As of 2017, Besadno and Parnasa have holdings in more than 20 companies and ventures and 5 real estate properties. To date, the group has executed exits for two investments with substantial profits.
In addition, Besadno offered for the first time an investment through a prospectus.
The group aims to expand its investment portfolio through constantly reviewing additional investment targets in the worlds of technology and real estate, striving to create collaborations and business development, and to continue to promote investments and ventures through professionalism, transparency and reliability.

Companies
Parnasa

A dual-specialization investment and entrepreneurship fund – for entrepreneurs, the fund locates and promotes ventures through its subsidiary "Exiteam"; For investors, the fund offers a variety of attractive investment channels for investing in these companies.

SkySaver

A company that was established and continues to be accompanied by Besadno, with a flagship product that allows for safe, simple and fast self-rescue from high-rise buildings in emergencies. The product was developed in coordination with the IDF as well as US police and firefighting experts and it is now sold in dozens of country.

Urban

A company led by two retired senior Israeli Air Force officers, with Besadno holding some of the shares. The "Cormorant" helicopter that it is developing, in cooperation with defense and military agencies, has high-mobility through urban and dense areas.

Nadlan Plus

An investment fund with a unique mix – Major investments in various real estate projects in Israel and abroad along with a secondary investment in a cluster of high-tech ventures. The fund is suitable for private investors wishing to combine the stability of the real estate industry with a high profit potential.

B-Seed

Besadno's US branch – An investment and entrepreneurship company developing ventures from the US and Israel with the assistance of American investors. The company has launched an online platform to allow for easy investment in its offerings.

SIDRE

An American investment company by Besadno, it looks into new and attractive real estate offers in the United States and monitors the projects' progress and success. The real estate venture locates and manage investments in a variety of local and foreign projects, with an emphasis on attractive locations and highly-demanded projects.

Photo Gallery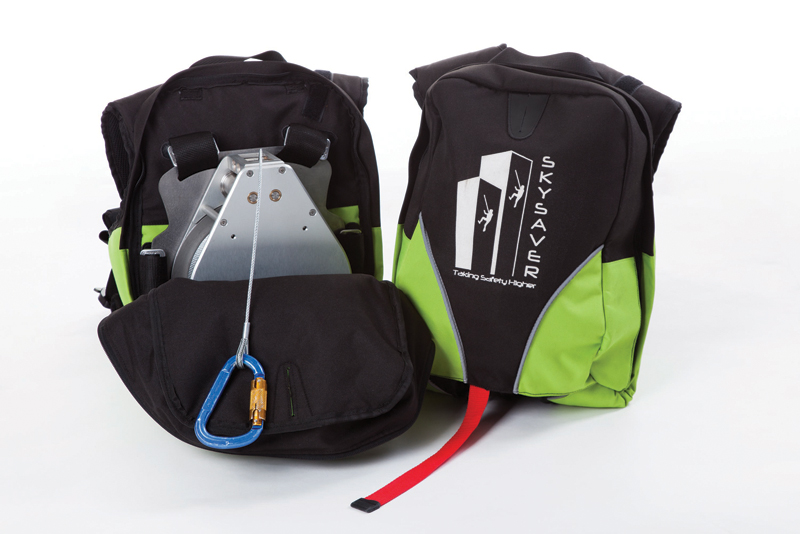 SkySaver: Besadno's subsidiary, developing a unique kit for a safe, simple and fast self-rescue.
PR Photo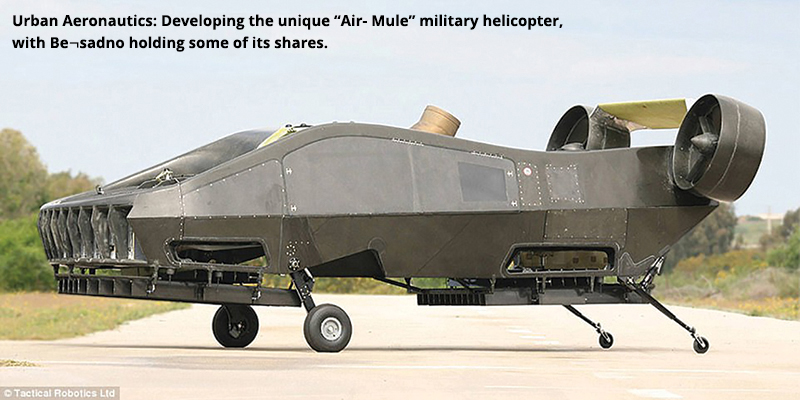 Urban Aeronautics: Developing the unique "Air- Mule" military helicopter, with Be¬sadno holding some of its shares.
PR Photo