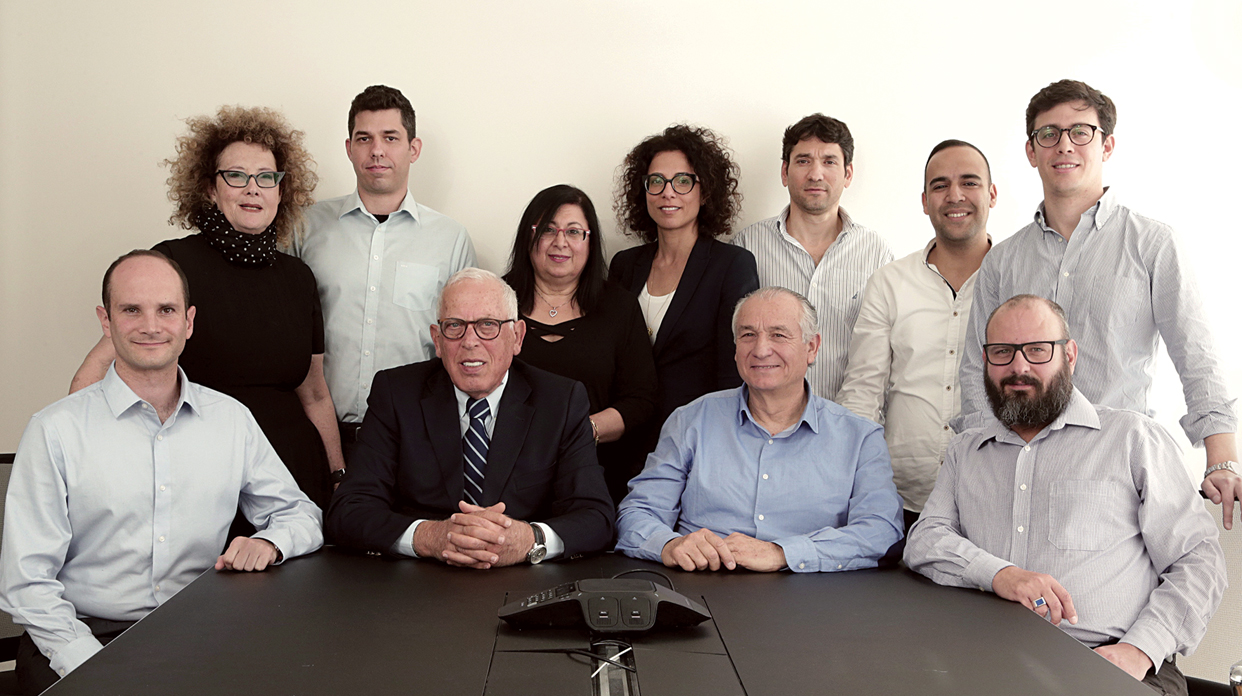 Company's Profile
Established:
2018 (1996 as MAN Properties)
Line of Business:
Real Estate Consultation
Address:
7 Masada St., 4 B.S.R Tower,
32nd floor, Bnei Brak
Phone:
972-3-5616161

Company Executives
Jacky Mukmel

Chairman

CBRE

View Profile

Jacky Mukmel

Chaim Agi

Managing Director

CBRE

View Profile

Chaim Agi

Assi Agi

Head of Brokerage Services

CBRE

Smadar Michaelov

Head of Occupier - Advisory & Transactions

CBRE

Yaron Shachar

Head of Capital Markets, Advisory & Research

CBRE

Itiel Oryan

Head of Information Systems

CBRE

Maor Haim-Pour

Marketing Manager – Developer Leasing

CBRE

About CBRE
CBRE is the largest firm in commercial real estate, according to 2017 revenue reports. It offers a wide variety of comprehensive real estate services, including structure maintenance management, transaction management, project management, property management, portfolio management, appraisals and worth assessments, property rentals, strategic consulting, property sales, mortgage services and entrepreneurship services. It is ranked 207 in the Fortune 500 for 2018 and S&P 500 based in Los Angeles.
CBRE employs over 80,000 employees (subsidiaries not included), and offers leading services for entrepreneurs, investors and renters worldwide through over 450 offices across the world.
In 2016, the group's activity volume amounted to about USD 13 billion.
From a Private Firm to a Large International Company
MAN Properties, established in 1996 by Jacky Mukmel and Chaim Agi as a private firm, has become an international company after being purchased by the CBRE Group.
Since then, the firm has operated on the highest level and has been recognized for meeting the highest ISO standards, as well as other leading international standards it upholds. The group conducts itself as a professional team providing solutions in every real estate related issue, as a one-stop-shop, including market surveys, prospectuses, value assessments and project management. Heads of its five departments: Corporate Services, Investments, Project Marketing, Professional Brokerage Services and Project Management, work together to provide CBRE clients with first-class comprehensive services in any subject relevant to real estate.
The group's professional departments care to meet a wide variety of specific needs pertaining to the property's geographic location. CBRE keeps itself up to date with municipal planning reforms and studies future transit, infrastructure and logistics changes, thereby locating the right property for its clients in a manner answering all its clients' current and future needs, while maintaining complete discreteness.
Among its clients one may find leading Israeli and international companies, including IBM, Palo Alto Networks, AT&T, Dropbox, Citi Group, Microsoft, Ericsson, Broadcom, BMC, Intel, DocuSign, Pfizer, Teva, HSBC, Deloitte, Booking.com, Lilly, Johnson & Johnson, AIG, Regus, Nespresso, AstraZeneca, LivePerson, Maccabi Healthcare Services, Azrieli Group, and Amot Investments.
Group Services
Brokerage and Consulting
CBRE specializes in locating properties and finding solutions for companies, while taking particular care of every company's unique needs and qualities, and in consulting firms in different fields including high-tech, biotech, banking, logistics, trade and others.
The group is attentive to providing full assistance to clients starting from a needs analysis, existing lease analysis, listing suitable properties, quantitative and quality assessments for different properties, likelihood tests for relocation versus renewing an existing lease, conducting negotiations with property owners and culminating with the signing of a lease.
Global Corporate and Transaction Services
CBRE's International Department specializes in consulting and assisting the company's strategic clients, particularly international firms.
It guides companies during relocating processes or lease renewals, starting from defining the company's real-estate needs thorough to the decision on whether to relocate or renew a lease.
CBRE examines existing leases for a company and summarizes its commitment tally, drawing conclusions and finding ways for improvement and reducing real-estate costs, and providing recommendations according to said examination.
The group, being a one-stop-shop, conducts market surveys while examining the property's specific market. It then enters negotiations with current owners about lease terms, full or partial area handovers, sub-letting of areas not in company use and more.
Capital Markets and Research
CBRE's investment department deals with investment properties. It handles leading real-estate companies and institutional bodies in developing entrepreneurial activity and expanding the range of available investment properties, thus offering its client maximal market coverage and reliable high-quality information.
The department specializes in locating properties for investment, real-estate value assessment, assisting investors in the purchase or sale decisions while directing investors towards areas and fields matching their goals, conducting market surveys and anticipating future trends, likelihood tests for entrepreneurial projects, deal consulting, Sale & Lease Backs, property marketing for properties on sale, and property flipping.
Project Marketing
CBRE's Project Marketing department works in full co-operation with the largest and most well-known construction firms in commercial real-estate. After a full analysis of the project's vicinities and budget and marketing action decisions, the group tailors marketing strategies for each project according to its character and the profiles of potential renters. CBRE's property supply is updated daily and includes available properties and rent rates which provide high analysis abilities about an existing or future property and its vicinities.

Company Rankings