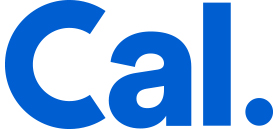 Cal Israel Credit Cards Ltd.
Issuance and clearing services for leading credit brands: MasterCard, Visa, and Diners Club

Company's Profile
| | |
| --- | --- |
| Established: | 1979 |
| Line of Business: | Issuance and clearing services for leading credit brands: MasterCard, Visa, and Diners Club |
| Address: | 13 Tfutzot Israel St., Givatayim 53583 |
| Phone: | 972-3-5723572 |
| Fax: | 972-3-5723723 |

Company Executives
Levy Halevy

CEO

Cal Israel Credit Cards Ltd.

Esther Deutsch

Chairman

Cal Israel Credit Cards Ltd.

Yacov Peled

Senior V.P, Head of Credit Division

Cal Israel Credit Cards Ltd.

Assaf Zimmerman

Senior V.P, Chief Financial Officer

Cal Israel Credit Cards Ltd.

Asaf Snear

Senior V.P, Chief of Marketing Sales & Service Officer

Cal Israel Credit Cards Ltd.

Shaul Mizrahi

Senior V.P, Chief Accountant Officer

Cal Israel Credit Cards Ltd.

Irena Portnik

Senior V.P, Technology & Operation CIO

Cal Israel Credit Cards Ltd.

Nomi Sandhaus

Senior V.P, Chief Legal Adviser

Cal Israel Credit Cards Ltd.

Amit Krauser

Senior V.P, Chief Risk Officer

Cal Israel Credit Cards Ltd.

Lital Wexler

Senior V.P, Human Resources

Cal Israel Credit Cards Ltd.

Lilach Zilber Tal

Chief Internal Auditor

Cal Israel Credit Cards Ltd.
Ownership
Israel Discount Bank (72%)
First Intl. Bank of Israel (28%)

About Cal Israel Credit Cards Ltd.
Cal was founded in 1979 and was the first company to develop and offer non-bank credit. Over the years, it became the leading credit cards company in the payments and non-bank credit worlds, which provides advanced financial solutions to about 4 million cardholders and 100 thousand businesses. In the new payment world, Cal offers smart payment services and technological innovation based financial products, and issues and clears the world-leading credit brands MasterCard and Visa, and Diners Club (as the exclusive representative in Israel).
The company has longstanding strategic partnerships with all the banks in Israel and with retail chain stores and leading commercial entities. It is owned by the banks Discount (72%) and FIBI (28%).
Business Partnerships with Cal
Cal leads the non-banks member clubs fields, and partners with the largest member clubs: Shufersal – Israel's largest supermarkets chain; Fly Card (with El-Al); Family365 in cooperation with Cal H&O; club365 in cooperation with H&O and Carter's and more. Cal also maintains member clubs that are based on professional association: Hitech Zone club for hi-tech employees, "Kohot Habitahon" club, "Shave" club for the national Histadroot, "Yoter" and "Yachad" clubs, and more. Cal cooperates with the various partners to leverage growth engines while upgrading the value offers in Israel and abroad, and expand the customer base through digital, innovative and fast recruitment processes. The member cards offer unique and exclusive benefits on card transactions in many content worlds, fixed and dynamic discounts and refunds for buying in the chains, that generate very high customer loyalty. As a solution to the customer's needs, Cal launched this year the FixBack card, which enables accumulating unlimited financial refunds for shopping and regular expense, to use on BuyMe.
Smart Solutions with Cal
Cal invests in the development of smart solutions suitable for the changing financial reality of the new world and launched an innovative and advanced payment platform this year, intended for customers and partners, enabling them to offer a wide array of business applications in a fast and easy process with minimal time to market (TTM). The modular platform is based on two core abilities: Payments - PaaS – Payment as a Service – enables each partner to offer their customers a smart and digital payment solution which is suited to their business application; and Credit – CaaS – Credit as a Service – enables every partner to monetize their customers' traffic and engagement to sell credit products in an advanced digital experience. The platform promotes innovation and enhances competition in the market; maintains an open and flexible integration; immediate income for partners – payments, credit and data; fast applicability; and adhering to the strictest data security standards and all regulation requirements. Among the platform's business applications is BitCard's digital card in cooperation with Hapoalim Bank and 'bit' payment app; the digital wallet virtual card PayBox in cooperation with Discount bank and Sufersal; a digital loan in Paz Group's Yellow app; and a business companies' employment card, which is connected to the employer's financial source. In the midst of the digital payment revolution and within the framework of Apple Pay and Google Pay' digital wallets' entrance to the local market, Cal enables customers, Apple and Android users, to pay on their call phone with Tap using the technology companies' digital wallets after quickly adding the card. With the application of the open banking reform, Cal implemented API in order to enable the secure connection of Fintech to receive data, as well as developed innovative advanced abilities for customers for providing data and expense management tools in a comprehensive and smart manner.
Innovation with Cal
Cal leads an ongoing process of digital transformation, with an emphasis on customer experience as part of making the services available for cardholders and business owners. Cal invests heavily in building its digital assets in order to enable maximal access to transactions and information on the website and app. The Cal app enables private customers to monitor their charges, watch transactions in real time, their credit line status, retrieve their PIN code, block their cards (in case of loss or theft), take loans, change invoicing dates, purchase digital vouchers and more. The Cal4Biz app enables businesses which clear with Cal to monitor the business activities continuously, watch the coming invoice, find, or cancel transactions, and more. Cal prioritizes its customers and provides them with a variety of communication channels for a professional quality response through phone, voice, business chat, social networks, frontal service, and is also the only company in the market that enables service through direct WhatsApp chats, phone calls, business chat and frontal service.
Credit with Cal
Cal leads the no-bank credit market and constantly implements improvements pertaining to loans and credit in the digital channels. For Private Customers: Cal offers its customers and customer of every Israeli bank various loan channels, customized for any purpose, directly to their bank account. The company enables cardholders to control their card expenses and preset the monthly billing sum in accordance with the expected income and expenses, delivering maximal budget management flexibility to its customers.
Cal offers businesses that clear through it with investments and working capital financing. The company offers businesses innovative and flexible solutions that facilitate optimal payment and transaction management and simplify the cashflow management process, such as online preponing of credits, credit transaction factoring and more.
Clearing with Cal
The company offers advanced and secure clearing services in businesses and online and combines high-quality security mechanisms in its products that guarantees increased revenues for businessowners in an accessible and secure manner. From the understanding that different businesses have different needs, Cal constantly works to expand its services so that they would provide added value for the clearing businesses.
Cal Invests in the Human Resource
Cal sees its human capital as a precious asset and works continuously to develop its human resource as an ultimate value, from the belief that organizational cohesion supports a company's organizational and business growth, Cal invests in activities for employee welfare, communication and ongoing dialogue, development and training for all of the ranks, occupational diversity and creation of a professional development outlook. Many of the company's managers started their professional career in it and grew in-house.
Cal's Corporate Responsibility
Cal maintains the highest ranking Platinum+ Ranking in the Ma'ala ESG Corporate Responsibility ranking and is renowned annually for its operations regarding corporate responsibility, which reflects Cal's commitment to promote and implement social, environmental, and ethical values, alongside its business activity. The company is committed to community service and invests a lot of resources in social action for benefiting underprivileged populations in the Israeli society. Cal social responsibility is based on two principles: connection to the business core and allocation of financial resources alongside with human resources in the form of corporate volunteering. Cal leads numerous social projects that connect the company's business operations with community service, while cooperating with many associations and social organizations.
Cal's Environmental Responsibility
Cal works to protect the environment and encourages its employees to implement sustainability principles out of its core values of responsibility, fairness and transparency. Therefore, the company includes environmental considerations in its decision making process and recognizes the importance of environmental management systems that support efficiency and resource saving.

Facebook Updates

Company Rankings