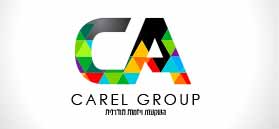 Carel Holdings Group
Real estate development, managing real estate assets, restaurants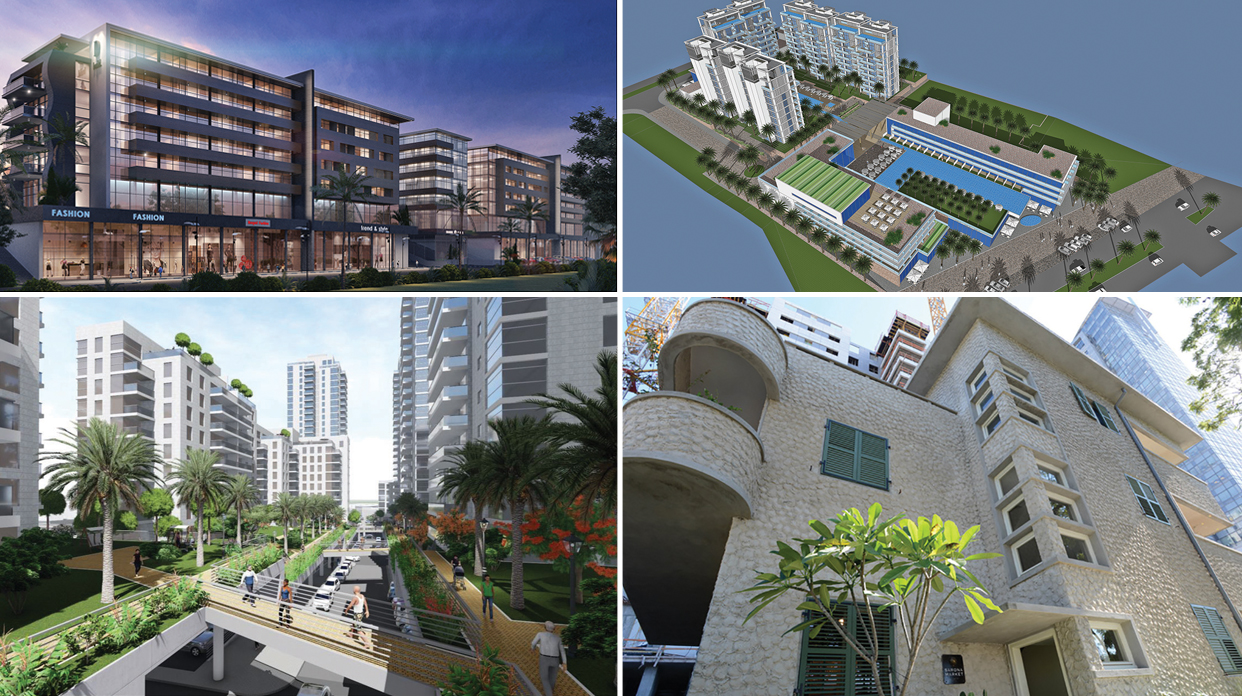 Company's Profile
| | |
| --- | --- |
| Established: | 2001 |
| Line of Business: | Real estate development, managing real estate assets, biotechnology, restaurants |
| Address: | 3 Hativat Golani St., Eilat |
| Phone: | 972-8-6333007 |
| Fax: | 972-8-6323033 |

Company Executives
Avi Carel

CEO and Chairman

Carel Holdings Group

View Profile

Avi Carel

Gabby Yahalom

VP Business Development and Strategy

Carel Holdings Group

View Profile

Gabby Yahalom

Aharona Carel

VP Purchasing

Carel Holdings Group

Roman Robinchuk

Engineering & Development Manager

Carel Holdings Group

About Carel Holdings Group
The Carel Holdings Group specializes in initiating, establishing and managing real estate projects, locating and purchasing high-potential plots of land, and leading Eilat's restaurant industry since 1994. The Carel Group, which was founded in 2001, currently owns and manages over 5,000 sq.m. of high-yield property in Eilat and Tel Aviv.
Carel Holdings Group Property Management Company specializes in locating properties with high potential and upgrading them into high yield properties. Renters include the Motzetzim chain, the G&M fashion chain, Negev Ceramics, and others.
The Group owns land in the Eilat Industrial Zone and is currently working to change its zoning according to the municipal master plan which is in advanced stages in the Regional Committee. This land is expected to increase its value significantly in the next few years as a result of the evacuation of the local airport and the expansion of the commercial and residential complexes in that area. The Carel Group is already preparing an updated zoning plan for this land that will include building large-scale residential projects, offices and commercial centers that will be part of the new heart of the city of Eilat.
The Carel Group also owns another important high-yield property – a building for conservation in Tel Aviv's Sarona complex. In 2013, Carel bought the property from the Gindi Investment Co. at an investment of NIS 20 million. It's a Templar building that was renovated and underwent a conservation process at a cost of more than NIS 4 million. The building once housed Israel's first Ministry of Finance and was subsequently used as the offices of Golda Meir, Yitzhak Rabin, and Shimon Peres. Today it contains Samsung Next's Innovation Center, the investment arm of tech giant Samsung, which invests in Israeli entrepreneurs who are developing innovative technologies.
First Hotel in Eilat after 15 Years
The Carel Group's strategic goal is to invest in developing Eilat's real estate and tourism sectors. Eilat is expected to undergo a major transformation in the next few years – the airport will be vacated, the new zoning laws will go into effect, and a new development plan will be signed – which is expected to add thousands of new housing units as well as commercial and business centers to the city. Furthermore, the new airport opening north of Eilat, and the incentives that encourage low-cost carriers to land at the new airport, will bring a new target population to Israel in general and to Eilat in particular. This increased demand requires building new hotel rooms in the city.
The Carel Group, headed by Avi Carel, is aware of this trend and bought 15 dunams (3.7 acres) of land adjacent to the old airport in the center of Eilat from private landowners for NIS 40 million. The plan calls for the Group to invest approximately NIS 300 million in building a unique holistic center, planed by Feigin architects, that will include 155 - 5-star hotel rooms - designed by Ilan Pivko architects and managed by the leading boutique hotels collection - BROWN, 223 high-end residential housing and an entertainment complex including restaurants, coffee shops, bars, club, and luxuries roof-top.
The land is located next to the vacated airport, between the Casa do Brasil restaurant, which is owned by Carel, the City of Eilat Police Station and the Arava Road. The plot in question can accommodate 19,457 sq.m. of residential housing at a density of 34 units per dunam, as well as 13,853 sq.m. of hotels and 3,920 sq.m. of commercial space. In the last quarter of 2019, the project received a building permit and is currently under construction.
The Carel Group views itself as a key player in the future development of Eilat, a city that is on the cusp of a significant, even historic, expansion.
Carel looks at the horizon and marks important goals for its business development in the upcoming decade.
Extensive Urban Renewal in Eilat
The Carel Holdings Group is currently moving forward with several residential projects in Israel's southern-most city, the most significant of which is the "demolish and rebuild" project in the Yeelim neighborhood in the center of Eilat. This project involves the demolition of 149 apartments in this old neighborhood, which includes buildings dating from the city's inception in the 1950s. These old buildings will be replaced with 1,184 new apartments built by Carel, alongside schools and public institutions spread out over several clusters.
This plan is supported by the Eilat Municipality and even has set a precedent by being approved by the Southern Region Committee. This is also the first time that an Eilat entrepreneur is expected to benefit from the Complementary Land Plan offered by the Israel Land Authority to encourage contractors to carry out urban renewal projects in Israel's periphery.
Leading Eilat's Restaurant Scene
Born in Nahariya, Avi Carel moved to Eilat around 25 years ago after completing his studies in Industrial Engineering and Management, to open a branch of the restaurant chain New York, New York. Despite the difficulties facing Israel's restaurant industry and the challenges of managing food businesses in Eilat, Avi and Aharona Carel successfully built a culinary empire that currently employs 120 people, many of whom are natives of Eilat. He started with Texas Grill and then opened the iconic Boston restaurant. For the past 18 years, Carel has owned the Casa do Brasil restaurant, which specializes in Brazilian-style meat.