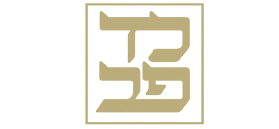 Cohen, Decker, Pex & Brosh – Law Office
Immigration, Citizenship, Real Estate and Lands, Civil-Commercial Law, Administrative and Constitutional Law, Family Law, Labor Law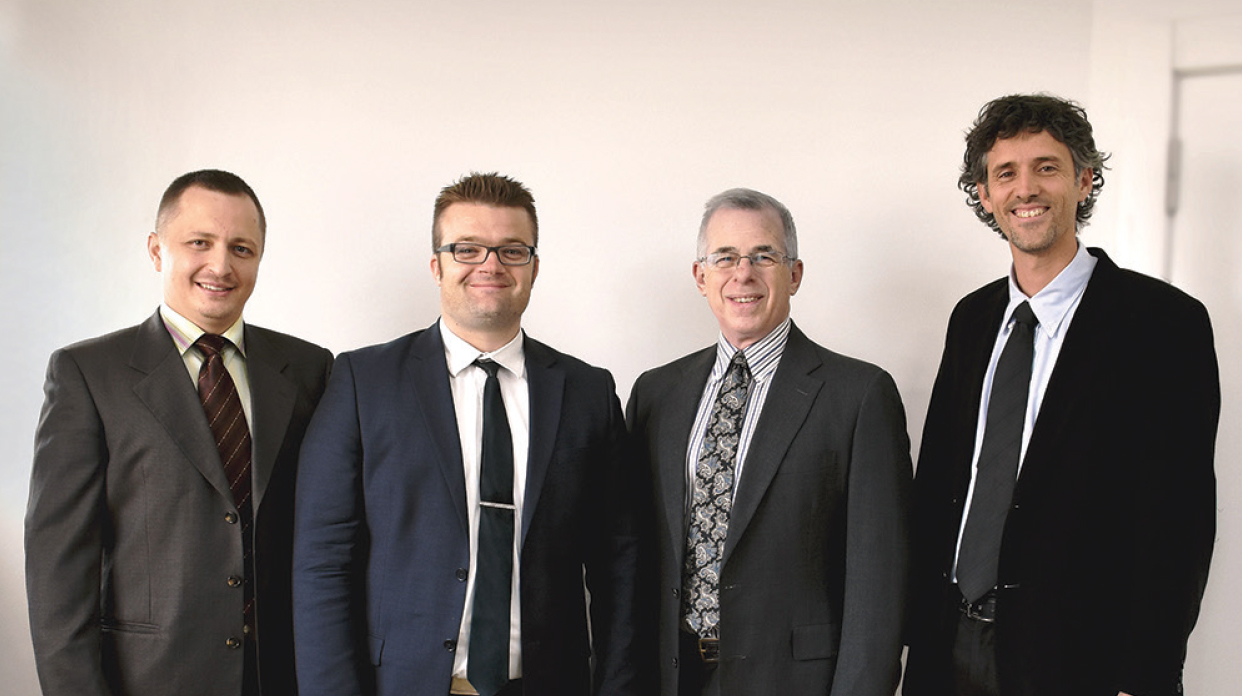 Company's Profile
Established:
2012
Line of Business:
Immigration, Citizenship, Real Estate and Lands, Civil-Commercial Law, Administrative and Constitutional Law, Family Law, Labor Law
Address:
Jerusalem Branch
23 Hillel St., PO Box 2849, Jerusalem 9102801
Tel Aviv Branch
150 Menachem Begin Rd., WE Tower, 5th floor, PO Box 1213, Tel Aviv
Phone:
972-2-3810013
Fax:
972-2-6447602

Company Executives

About Cohen, Decker, Pex & Brosh – Law Office
Cohen, Decker, Pex & Brosh (CDBP) is a leading law firm, specializing in international immigration and relocation, helping clients acquire citizenship, visas, and foreign passports. In addition, the firm focuses on practice areas such as real estate, civil-commercial law, administrative and constitutional law, family law, and labor law, among others.
The founding partners, four Israeli lawyers who hold foreign citizenships, speak various languages, maintain legal ex-pertise in a variety of fields and can provide clients with a one-stop-shop for comprehensive and diverse legal services.
CDBP has two branches – one in Jerusalem and one in Tel Aviv. The office also provides broad and varied legal services to clients throughout the country.
Expertise in Immigrations and Citizenships
CDPB is renowned for its expertise in the field of immigration; its international team specializes, inter alia, in represent-ing Israelis who wish to immigrate to the U.S., Canada and the European Union, alongside foreign residents who wish to immigrate to Israel on grounds of The Law of Return, family reunifications, work visas and formalizing legal status for foreign spouses. Regarding emigration from Israel, the firm represents its clients with foreign immigration authorities such as the USCIS and IRCC, and various embassies and consulates. The firm also represents foreign residents who wish to make Aliya or to immigrate to Israel vis-à-vis the Ministry of Interior and courts of all levels in all aspects of ar-ranging legal status in Israel.
Foreign Passport Based on Family Ties, Genealogy, or Monetary Investment
The firm helps its clients obtain passports and citizenships in several European Union countries. Many Israelis are enti-tled to European passports based on descent. Occasionally, a genealogical report is required to prove the family ori-gins. CDPB works with expert genealogists to verify the eligibility for a foreign passport, prior to filing the official pro-ceedings. Israelis who wish to obtain foreign passports but are ineligible to do so on a family origin basis, can receive passports in many countries worldwide on the basis of investment in the local economy. The firm works with local law-yers in order to help the clients in the proceedings for obtaining foreign passports on the basis of monetary invest-ment.
Premium Legal Services
In addition to its specialization in immigration and citizenship, CDPB provides clients throughout Israel with additional premium-level legal services, in fields such as commercial law, contracts, real estate, family law, labor law, corporate law, taxation and litigation at all of the courts and tribunals in Israel.
The Value of Transparency
In CDPB, lawyers believe in making the world a better place. The firm's experienced and professional team has pa-tience, consistency, legal proficiency, and longstanding experience, providing every case with the attention it deserves. The firm emphasizes transparency and working in full cooperation with the clients, thus enabling them to make the most accurate decisions for their business needs.
Founding Partners
Adv. James Cohen, Partner: specializes in U.S. immigration cases. Jamie is a member of the Maryland and Washington, D.C. bar associations, of the American Immigration Lawyers Association and of the Israel Bar Association (since 2012) as a foreign lawyer. He maintains a broad academic education, including a B.A., History, Penn State University, 1974; J.D. and M.A., Economics, Catholic University Law School, Washington, D.C., 1977; and M.A., Jewish Studies, Joseph Rabinowitz Graduate School of Theology. After graduation, Adv. Cohen served in a variety of legal positions in the U.S. government and was responsible for drafting pension reforms and legislation bills. During the 1980's he opened a law firm in Maryland, providing diverse legal services. In 1990's he moved to Richmond, Virginia, where he opened a firm that specialized in immigration to the U.S. Over the years he successfully handled hundreds of immigration cases in-volving family reunification, naturalization, asylum, religious workers' visas, visitors visas, work visas and business vi-sas.
Adv. Michael Decker, Partner: specializes in immigration to Israel, commercial law, non-profits, administrative law (emphasis on municipal taxes), inheritance law, and IP (mainly trademarks). He has been a member of the Israel Bar Association since 2008 and maintains vast experience in civil litigation before all courts, including the Supreme Court. As a litigator, he has been involved in several petitions that led to legislation amendments. He worked for almost a decade as a partner in the firm of Yehuda Raveh & Co. in Jerusalem, and afterwards as the owner of his own law office. In October 2016, Michael's office merged with CDPB, and he joined as a partner. Michael serves as the legal counselor of several Hi-Tech and tourism companies and is a board member of several voluntary associations.
Adv. Joshua Pex, Founding Partner: specializes in immigration to Israel, administrative law, legal counsel to non-profits, association law, labor law and foreign passports. He was admitted into the Israel Bar Association in 2009 and started his professional career in the administrative litigation department of an esteemed firm in Jerusalem. In 2012, he embarked on an independent journey and founded the firm with his partners. Adv. Pex serves in several pub-lic offices, including as Chairperson of the City Tax Appeals Committee of the Tamar Regional Council, Chairperson of the Immigration and Foreigners Committee of the Israel Bar Association – Jerusalem Area, and committee member of the Herut Fund NGO, which assists the victims of human trafficking. Joshua obtained an LL.M. from Haifa University and another B.A. in education and teaching, which he completed with distinction. During his studies, he specialized in human and minority rights and gained proficiency in international law, constitutional law, and administrative law.
Adv. Alex Brosh, Founding Partner: specializes in civil law, including civil litigation, contracts law, real estate and lands, tax planning, wills and inheritance, tenant protection, banking law, nuptial agreements, trusts, and estates. He interned and worked as an associate in renowned firms in Jerusalem and Herzliya before joining the firm's elite team of founding partners. By education he holds an LL.B. from IDC Herzliya, and a B.A. in teaching education. He has a pro-fessional sports record as the champion of Moldova in the 400-meter dash and as an active player in the Israel Football League.

Photo Gallery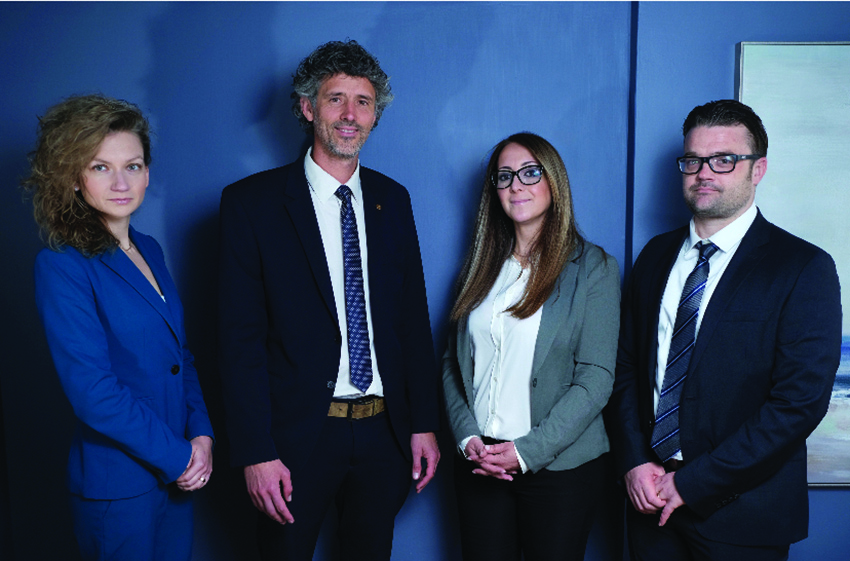 Company Rankings