Adv. Joshua Pex
Founding Partner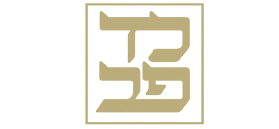 | | |
| --- | --- |
| Year of Birth: | 1977 |
| Email: | [email protected] |
| Position: | Founding Partner |
| Past positions: | Associate, Yehuda Rave & Co |
| Seniority in position: | 8 years |
| Public positions: | Chairperson of the City Tax Appeal Committee, Tamar Regional Council Chairperson of the Immigration and Foreigners Committee, Israel Bar Association, Jerusalem. |
| Education: | LL.B. and B.A., Education, Haifa University, 2003-2007. - LL.M., Haifa University, 2007-2008 |
| Member in: | Executive Board Member, the Herut Fund NGO. |
| Community Activity: | Devloping an educational beekeeping project in the town where we live. |
| Languages: | Hebrew, English, Dutch |
| Military rank: | Staff Sergeant |
What recent key move did you lead?
It is actually the assistance to clients who have seemingly small problems, such as help with formalizing their status in Israel, that creates a lot of job satisfaction.
What are the company's strongest attributes?
Professional client service, reliability, teamwork, decentralized management, and specializing in a particular immigration niche.
Which of the company's recent key moves will lead to it becoming stronger over the next few years?
Making long term decisions concerning the company's organizational structure and the partnership agreement.
What are the main challenges facing the company in the next few years?
A potential reduction of the options for immigrating and receiving foreign passports to certain countries, such as Portugal.
What would you recommend an up-and-coming executive?
Know your employees, try to create on open and honest dialuge, with a pleasant work environment.
What should one remember during hardships?
To see the big picture. Take problems in proportion.