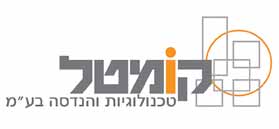 Comtal Technologies and Engineering Ltd.
Group of technology-oriented businesses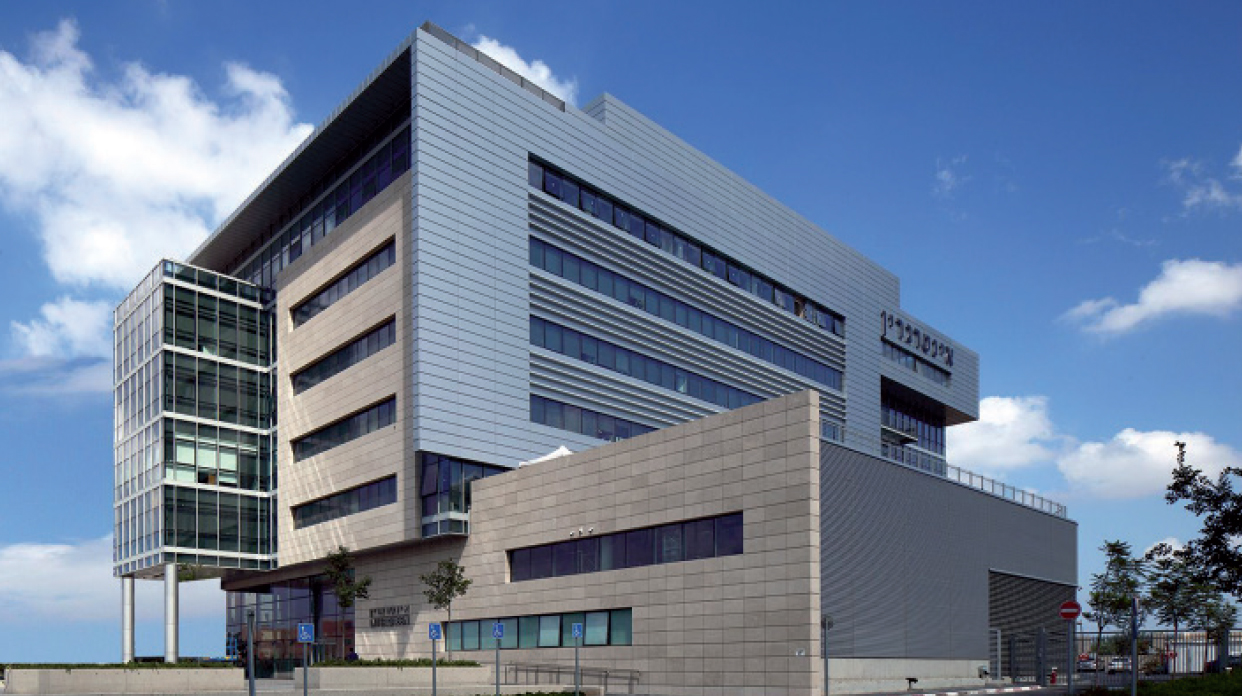 Company's Profile
Established:
2000
Line of Business:
Group of technology-oriented businesses
Address:
17 HaMiflasim St., POB 3265
Kiryat Arieh, Petach Tikva 4951447
Phone:
972-3-9269555
Fax:
972-3-9233367

Company Executives
Meir Yalon

CEO

Comtal Technologies and Engineering Ltd.

Ran Alon

VP Finance

Comtal Technologies and Engineering Ltd.

View Profile

Ran Alon

About Comtal Technologies and Engineering Ltd.
The Comtal Technologies & Engineering Group specializes in a range of technological fields and represents leading international manufacturers. The Group includes well-established, successful companies and offers products and services in a wide range of industries.
The synergy among the Group's companies creates a "one stop shop" for clients, providing a comprehensive solution for the entire value chain in the various industries, together with innovative, advanced technologies. The Group's clients benefit from a fast response to business developments, flexibility in its areas of expertise and proficiency in business and financial developments.
The Group places its clients at the center at all times, and, as a result, clients and sales support is provided by experts in the relevant fields, such as engineers and biologists. This unique service and extensive professional knowledge, together with the creativity and flexibility for which the Group is known, amount to added value for the clients, and to the professional technical sales' long cycle time.
The Group's Companies
Conlog Ltd. – Founded in 1972, specializes in industrial automation, pneumatics, mechanics and motion and control (through Abiry). The company is the representative in Israel of approximately 40 leading international manufacturers and suppliers, and offers its clients a comprehensive portfolio of engineering solutions for various industries.
Abiry - a division of Conlog Ltd. – Abiry was Founded in 1979 as an independent company who specializes in motion & control, and today it is operating as a division of Conlog Ltd. Abiry division provides creative solutions in the area of motion control and machine control, and specializes in marketing and consulting to leading companies in all industries, including the military, medical, high-tech and civilian industries. Abiry is positioned today at the forefront of global technology in the fields of motion and control, and distributes the leading and most reliable brands on the market. The combination of product supply, available inventory and a high level of technical expertise enables Abiry to provide immediate and creative solutions to all its clients' needs.
Hortal Machinery Ltd. – Founded in 1972, specializes in importing advanced machines and high-quality equipment from the world's top manufacturers. The company is the exclusive representative of the world's top machine manufacturers in the field of machine tools and laser cutting, headed by Japan's Mazak.
M.T.T. Machinery Ltd. – Founded in 2007, provides technological and professional solutions to customers in the CNC, Swiss Type and EDM industries. In 2010, the company joined the Comtal Group. It works in partnership with Hortal's Service Division in order to provide rapid and professional service to its customers.
Picotech Ltd. – Picotech is the leading distributor and representative in Israel for semiconductor manufacturing, nanofabrication, SMT PCB assembly and electron microscopy. Picotech's engineers have extensive experience in the industry, which makes them reliable and dependable tech partners for their customers. The company's clients include the largest Israeli microchip manufacturers, start-ups, electronic assembly companies, and all the micro-electronics and nano-fabrication facilities of Israel's universities.
Lumitron Ltd. – Founded in 1980, one of the leading companies in Israel for the supply of equipment and consumables for the Life Sciences sector. The company specializes in a broad range of solutions in the fields of cell biology, proteomics, genomics and microbiology. Its technological expertise, the staff's academic background and strategic partnerships with the world's leading companies create a clear advantage and added value for the clients.
Promote Parking Systems Ltd. – The oldest and largest company in Israel for mechanical and automatic parking solutions. Since its founding in 1992, the company has installed more than 15,000 parking spaces in hundreds of projects throughout the country. The company provides comprehensive service in the field of parking solutions: fitting the parking solution to the project, planning, installing and providing ongoing service to the project's residents. Promote is the exclusive representative of the German company Wöhr, the leading company in the world for mechanical and automatic parking solutions. Promote is also the exclusive representative in Israel of ELMAS, which manufactures advanced car lifts.
Humphrey Automation Inc. – Located in Canada, the company specializes in importing, marketing and selling products in the fields of pneumatics and automation. The company represents leading vendors such as Koganei, Airtac, Pisco, Alpha, Biomedic, Vesta and Nycoll. It also recently started marketing hydraulic products.
Insupco Technologies Ltd. – was established in 1988 and specializes in air drying, filtering particles, filtering odors in large factories before the air is ejected to the atmosphere, air dispersal, air evaporation in labs and preserving pressure surfaces – all of this while conserving energy.
An additional field of expertise is curbing vibrations and noise, including curbing vibrations as a result of earthquakes. The company's clients include academic and research institutes, electronics factories and refrigeration plants, as well as pharmaceutical, chemical and fertilizer factories.
The company is dominant in the market, and enjoys close relationships with end users, contractors, entrepreneurs and consultants. It is known to have engineers with extensive experience and high technical levels, and also known for its rapid response time and for its available inventory.

Photo Gallery