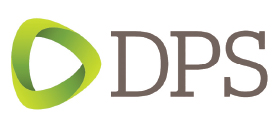 DPS Israel
Engineering and Project Management

Company's Profile
| | |
| --- | --- |
| Established: | 2014 |
| Line of Business: | Engineering and Project Management |
| Address: | 6 Hermesh, PO Box 1342, Be'er Tuvia |
| Phone: | 972-8-8600120 |
| Fax: | 972-8-9166653 |

Company Executives
Yossi Croitoru

Operations Director

DPS Israel

Shelly Duak

VP, Human Resources

DPS Israel

Gabriel Goldin

VP, Projects

DPS Israel

Ofer Raviv

VP, Risk Management and OPEX

DPS Israel

About DPS Israel
DPS Group is a global engineering, consulting, and project management company, serving high-tech industries around the world. DPS delivers services for clients across the complete engineering and construction value chain including feasibility studies, concepts, consulting, architecture, engineering, procurement, construction management, commissioning, qualification, and validation; as well as contingent staffing solutions.
DPS applies its extensive process engineering expertise built over 45 years, as well as significant Lean construction experience to assist clients in high-end process sectors such as pharmaceuticals, biotech, and semiconductors to deliver manufacturing facilities speedily, safely and cost-effectively. What sets the firm apart are the partnerships it builds with clients through a fundamental understanding of their businesses and their agility, flexibility, original thinking, and high-caliber people.
DPS has grown substantially in recent years and now employs more than 1,850 people in 14 offices and on client sites in Ireland, U.K., Netherlands, Belgium, Sweden, Switzerland, Israel, Singapore, and the United States. For more information, visit www.dpsgroupglobal.com
In 2014 the DPS office in Israel was established and managed by Barak Newman, now employing over 150 engineers and external contractors. The Israel office works with a global clientele in the following sectors; semiconductor, biopharma, medical technology, local and global infrastructure, oil and gas, and more.
An International Organizational Culture
DPS's Israel office benefits from an international organization and culture of standardized procedures and work methods that have been developed over the years by DPS Group. Adherence to these methodologies and procedures, combined with their capability to adjust to the culture of the local Israeli market and its customary work methods allow for fast response times, and conceptual and execution flexibility, to the benefit of all of their clients.
The Service Offering
DPS Group offers a comprehensive range of services to our clients across different sectors. We have the experience and track record to deliver these services to meet project and resourcing needs: Architectural and Engineering Design, Project Management, Professional Outsourcing, Technical Services, and Consultancy Services.
We have strong expertise in both new greenfield facility design to complex retrofits and expansions within time operational facilities.
Notable Projects
DPS is currently active in a wide variety of projects, the most notable of which is the installation of tools in a large, globally-leading semiconductor company, energy-efficiency projects in various retail chains, projects for the construction of solar energy facilities in Israel and abroad, and operational consultancy for life sciences companies.
Executive Management Team
Yossi Croitoru, Operations Director
Mr. Croitoru has extensive managerial expertise in strategic planning of factories and production lines and has held the role of team leader for Intel U.S., as well as a production planning and control manager for large agro-chemistry companies. He has a B.Sc., Industrial Engineering and Management from the Sapir College and an M.B.A. from Ben-Gurion University.
Barak Newman, MD Asia Operations
Mr. Newman managed operations of the Israel office from 2014-2019. Barak's entrepreneurial background includes the role of CEO with various companies since 2004 and includes an emphasis in the areas of safety, organizational efficiency, employees' welfare. Barak has 20 years of experience in senior management roles in Israel and abroad.
Gabriel Goldin, VP, Projects
Mr. Goldin is responsible for the company's project management methodology and manages projects with a scope of more than NIS1B. His experience includes Engineering and Production Manager in Intel. Gabriel holds B.Sc. in Mechanical Engineering and M.B.A. both from Ben-Gurion university. Gabriel held the rank of a Lt. Colonel after 23 years of service, most of which were served in "unit 8200" in technological, operational, and command roles.
Ofer Reviv, VP, Risk Management and OPEX
Mr. Reviv is responsible for the planning, risks, and change management and operational excellence of the company, which manages some of Israel's most extensive projects. Ofer holds a B.Sc. Computer Science degree from Northeastern University, Boston, MA, USA, and M.B.A. from Ben Gurion University. Ofer has held roles as CEO, and VP of Marketing, Sales, and Business Development in large hi-tech companies and start-ups.
Shelly Douek, M.A., VP, Human Resources
Ms. Douek leads HR management for the Israel office, which includes employee welfare, hiring, and employee development. Shelly formerly served as CEO of the Israel-Africa Chamber of Commerce and has vast experience in founding and management in a variety of executive roles in local and global companies.
The Company's Vision
DPS looks to grow its global partnerships and global reputation on the strength of its technical and service excellence and sound judgment across every personal interaction.