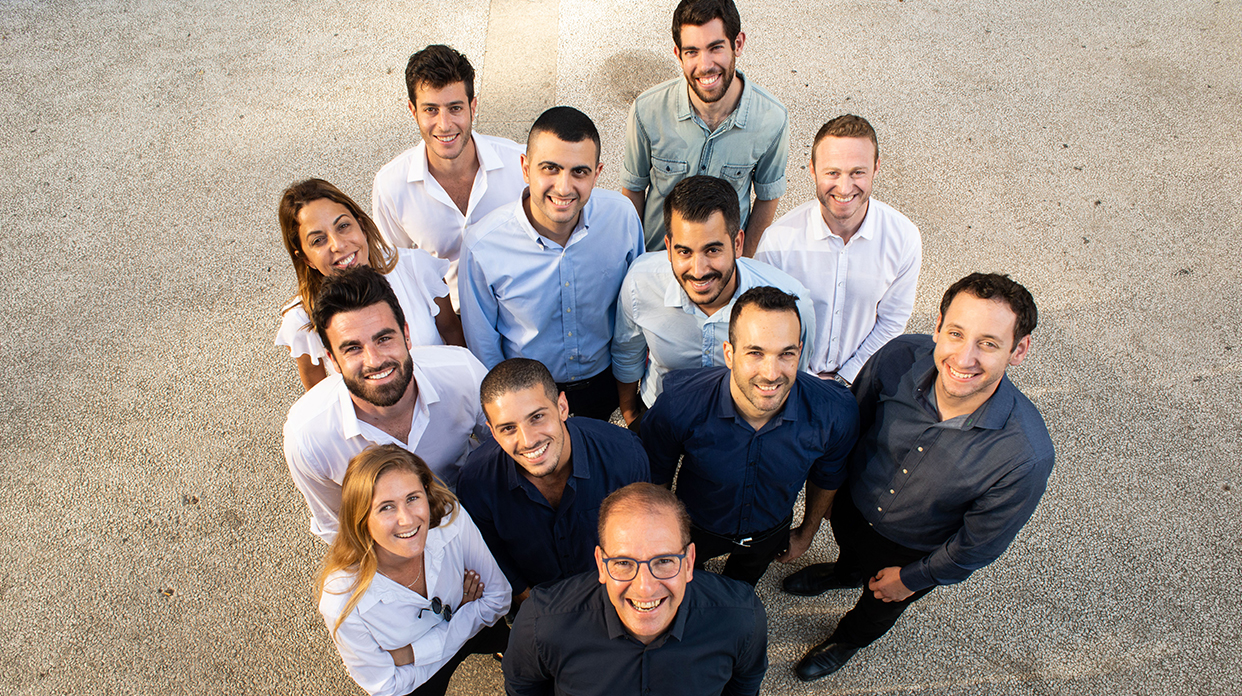 Company's Profile
Established:
1991
Line of Business:
Data Protection & Cyber
Address:
12 Abba Hillel Silver St.,
Ramat Gan 52506
Phone:
972-3-6005777
Fax:
972-3-6005888

Company Executives
Adv. Dan Hay

Founding Partner

Dan Hay & Co. Law Firm

View Profile

Dan Hay

Adv. Liav Shapira

Partner

Dan Hay & Co. Law Firm

View Profile

Liav Shapira

Adv. Roi Sananes

Co-Managing Partner

Dan Hay & Co. Law Firm

View Profile

Adv. Roi Sananes

About Dan Hay & Co. Law Firm
Dan Hay & Co., Law Firm is a leading boutique law firm, with its core and unique specialization in the fields of personal data protection, data security, cyber & high-tech law, as well as Defamation, sports law, and general corporate law. Furthermore, the firm provides full scope consultation and litigation services particularly by leading an expert defense in class actions. The firm is regularly involved in legislation processes of laws and regulations in the fields of data protection, privacy, credit and scoring, tech and cyber law.
Dan Hay & Co. is keeps being active and involved in shaping legal processes and methods regarding its expertise, both in Israel and globally, while providing creative solutions for its clients' specific needs, with devoted and personal service.
The firm's unique position, as Israel's leading firm in the data protection, data security, privacy and legal cyber-defense, stems from the combination of in-depth knowledge, longstanding experience, tech innovation, and the unique expertise of the firm's leader, who is one of Israel's leading experts in the field and who has published several books concerning privacy, telecommunication and data protection.
Adv. Dan Hay has been serving as Chairman of the Israeli Bar Association's Privacy Protection Committee since 2006, and the firm supports the Knesset (parliament) legislation process on behalf of the Committee. The firm's involvement in Israeli legislation in its practice areas and its au courant with international developments are part of the reasons for being renown as a leading authority in its field. The firm constantly engages with the international disciplines, laws and regulation in the areas of data protection, and provides counsel to multinational and global companies who operate in Israel, and vice-versa (regarding GDPR, CCPA, etc.).
The firm, founded in 1991, is one of Israel's leading tech and communication law firms, and beyond data protection, specializes in the fields high-tech, media and spam law, defamation, IP, copyrights law, IT contracts, electronic signatures, credit data and scoring services, commercial litigation, class actions, sports law, consumer protection and corporate law.
The firm's clientele amounts to an esteem portfolio, including clients of the industry-leading companies, leading Israeli and international corporations, banks, insurance companies, investment houses and VC's, financial institutes, telecom, and cellular services providers, healthcare organizations, tech and start-up companies, food distribution, textile industry, retailers, production companies, telecommunications, and high-profile individuals.
Selected Practice Areas
Data Protection, Privacy, Cyber - The firm provides counsel and facilitation of legal compliance concerning database management, data security, cyber and privacy, represents in legal proceedings in front of the Privacy Protection Authority of the Ministry of Justice, privacy lawsuits, class-actions, appeals, and represents clients in administrative and criminal proceedings concerning unlawful processing and privacy violations. The firms provides immediate first response actions in security and data breaches, providing expert assistance in legal analysis, regulatory notifications, media responses, etc.
Internet, High-Tech and Venture Capital - The firm is considered as one of the leading firms in regulating and counseling regarding the various legal aspects of digital assets and the internet in general. The firm has a particular expertise in high-tech internet entrepreneurship, putting a strong emphasis in the monetization n lawful use of personal data within the business realm. The firm represents entrepreneurs, VC funds and other VC investors.
Defamation, Media, and Communications - The firm is one of Israel's leading media, communication, and defamation law firms.
Its clientele includes Israeli media and communications companies, both by ongoing advisory and counsel, and by providing legal defense against libel and defamation claims. The firm also represents plaintiffs in libel claims and has been involved in major legal proceedings concerning communications and telecommunications' regulation.
Class Actions - Privacy, digital accessibility, Communication Law and Spam, Consumer law and the consumer sphere in general - The firm represents its commercial clients, bringing them expert advice, applying strategic and pragmatic approach, helping our clients in multiple disputes – privacy class actions, spam, consumer actions, digital accessibility, etc. Adv. Dan Hay has published a few books revolving communication and telecommunication, one of them specifically directed to marketing communication and spam, which is definitely unique in the legal literature realm, and serves as a basis for practitioners in the field.
The firm has an expertise in marketing communication and is one of the leading firms in advisory and legal defense related to spam. The firm has a unique proficiency in defending alleged spam claims, which tend to lead to class-actions. The firm is renowned for numerous successes, pushing back lawsuits and class-actions.
Sports Law - The firm is a leading pioneer in Israeli sports law. Adv. Dan Hay has founded the 'sports and law' Committee in the Israeli Bar Association, and as its chairman, led and supported vast legislation amendments in the legal-sports realm.
The firm's clientele includes athletes, sports associations, and sports departments within local authorities. The firm represents its clients in legal proceedings in front of the associations, sports unions and the Olympic Committee, and handles the corporate aspects, by drafting and negotiating diverse agreements between associations, sports-clubs and athletes, sponsorship, advertising and merch agreements.
Adv. Day Hay
Adv. Hay is one of Israel's leading Data Protection-Privacy pro experts, renowned as an authority in the field for many years. Adv. Hay has published unique books, including "Message Theory - between direct marketing and 'Spam' (Vital Publishing 2012), "Communications Data in Israel" (Vital Publishing 2011) and "Privacy Protection in Israel" (Milega Publishing 2006). In addition, he specializes in corporate law and practices Intellectual property matters, copyrights law, trademarks, IT, licenses, open-source, electronic signatures and litigates in defamation and libel claims, copyrights, corporate and commercial litigation, defending against class actions. Adv. Hay also serves as an arbitrator in business/commercial/sport disputes.
Adv. Hay has served as a member of the Public Privacy Defense Council of the Ministry of Justice, and the Israeli Bar Association's Privacy Protection Committee chairman for the past 12 years. As such, Adv. Hay represents the Israeli Bar in Knesset (parliament) discussions concerning privacy, data protection, and telecommunication. He has also been serving in the past ten years as a member of the Englard Committee for reviewing the publication of identifying details in court decisions and rulings and served as a judge in the Bar's National Disciplinary Court. Adv. Hay is one of the pioneers in the sports-law in Israel, Founder and first chairman of the Sports and Law committee (which published the Dan Hay Report for Sports Legislation Amendment in 2005). Adv. Hay is an external lecturer in academic various academic institutes, lecturing on privacy, data protection and sports law.
Community aid
Adv. Dan Hay has served as the Chairman of Roundtable Israel and its supervisor of international relations, and as the chairman of the Tel-Aviv and 'Gush Dan area' roundtable, and was also selected as the Global Roundtable Excelling Activist in the Europe, Ameri-cas and Mediterranean area for 2007-08.

Photo Gallery