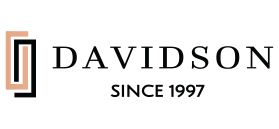 Davidson Group
Initiating and establishing residential, office and commercial projects

Company's Profile
| | |
| --- | --- |
| Established: | 1997 |
| Line of Business: | Initiating and establishing residential, office and commercial projects |
| Address: | BSR 2nd Tower, 22nd floor, 1 Ben Gurion Rd., Bnei Brak 5120149 |
| Phone: | 972-3-9798889 |
| Fax: | 972-3-9798899 |

Company Executives
Adv. Keren Ben David

Chairperson and Co-owner

Davidson Group

CPA Dana Ben David

CEO and Co-owner

Davidson Group

About Davidson Group
The Davidson dynasty started with the acquisition of lands in Tel Aviv in the 1970s. Over the years, the family's operations expanded, and the vision that was started by the founders' generation was successfully accomplished by the sisters Adv. Keren Ben David (LL.B., B.A.) and CPA Dana Ben David (M.B.A., B.A.). Nowadays, the group is initiating and building residential, offices and commercial projects. Throughout the years, the group has been building a leading real estate brand, which is esteemed by the banking system, suppliers and a loyal customer base. The Davidson Group operates through a team of first-class engineers, architects and experts, who work in perfect coordination with attention to the finest details, in order to create a product with the highest planning and finishing level, which are known as the Davidson Quality. Owing to its know-how, professionalism and reliability, Davidson receives permits in short timeframes and successfully populates projects, all while strictly maintaining the schedules and the construction quality. Davidson's financial strength and constant aspiration to excellence, alongside with a clear long-term strategy, enable it to meet its ambitious goals with great success, while maximizing the value to the customers.
In the words of Keren Ben-David, Chairperson: "Davidson's special character enables it to offer the perfect combination between familiality and excellence, tradition and progress, experience and curiosity. The knowledge of initiation and construction was transferred in our family from generation to generation, along with the values that guarantee a personal, fair and professional attitude".
The Group's Vision
"The world around us is constantly changing. In order to continue and prosper, we must understand the industry-shaping trends and forces, and prepare in advance". The Davidson Group, with its expertise in identifying the market trends and locating lands with a high redevelopment potential, would continue its steady and high-quality growth, while maintaining its internal values - reliability and fairness, excellence in construction, technological innovation and commitment to the community.
The Company Values
Innovation - The Davidson Group emphasize originality, with the constant aspiration to be at the cutting edge of service, planning and construction. Every project is planned with attention to the finest details, and is characterized by unique external architecture, impressive inner spaces and a high level of finishing.
Excellence - A professional and skilled team accompanies all of the project's construction and management stages, from the selection of the land, the promotion of permits vis-à-vis the local authorities, the engineering planning and the execution until the delivery of keys. The group strictly maintains end-to-end control and supervision to guarantee quality and meet goals.
Commitment to the Customer - The company believes in personal and warm attention to every customer as a partner in the journey. Davidson's professional team implements this as a supreme value and therefore many of our customers return and join more than one project, while benefitting from successful and profitable transactions.
Selected Projects
Krauze Towers, Holon: Two 30-story towers with 222 apartments
DAVIDSEA Towers in the Park HaYam Neighborhood: 40 stories and 148 apartments
Nofim Project, Nofim, Modi'in: eight boutique buildings with 85 apartments
Moreshet Project, Moreshet Neighborhood, Modi'in: 55 apartments in high-density and two-family houses.
Blue Kinneret, Tiberias: Three 8-story buildings with 68 apartments
Bauhaus in Argaman, Nes Ziona: A 7-story boutique project with 26 apartments
Neve Gan, Western Ramat HaSharon: A 12-story building with 43 apartments
D-Center, Western Ramat HaSharon: A neighborhood center with 3 commerce floors and 3 office floors.
HaMoshava Tower, Em HaMoshavot, Petach Tikva: 23-stories with 124 apartments
Hen HaMoshava Tower, Em HaMoshavot, Petach Tikva: 22-stories with 83 apartments
Amir Gilboa, The Big Block, North Tel Aviv: 11-stories with 30 apartments
Marc Shagall, The Big Block, North Tel Aviv: 6-stories with 22 apartments
The Rama Cinema Tower: 25 floors above a preservation wall, 95 apartments
City Towers, Petach Tikva: Two 23-story towers with 245 apartments

Photo Gallery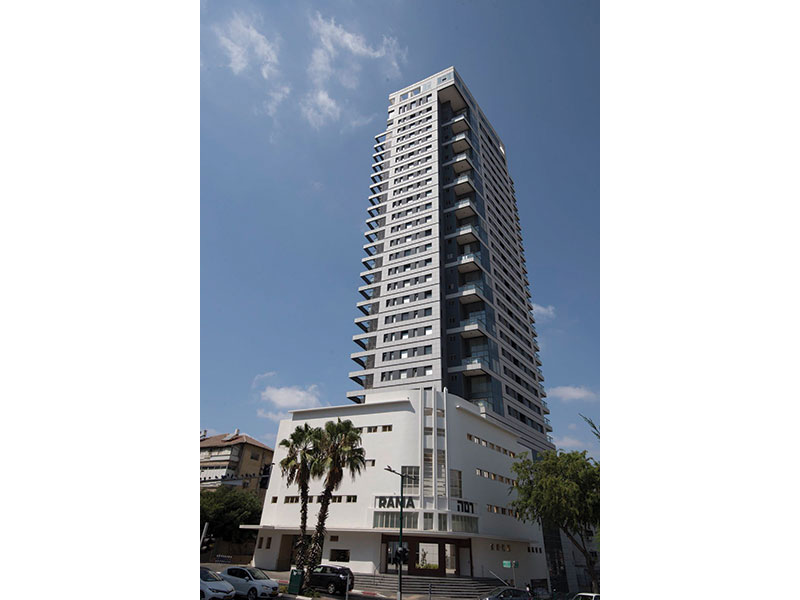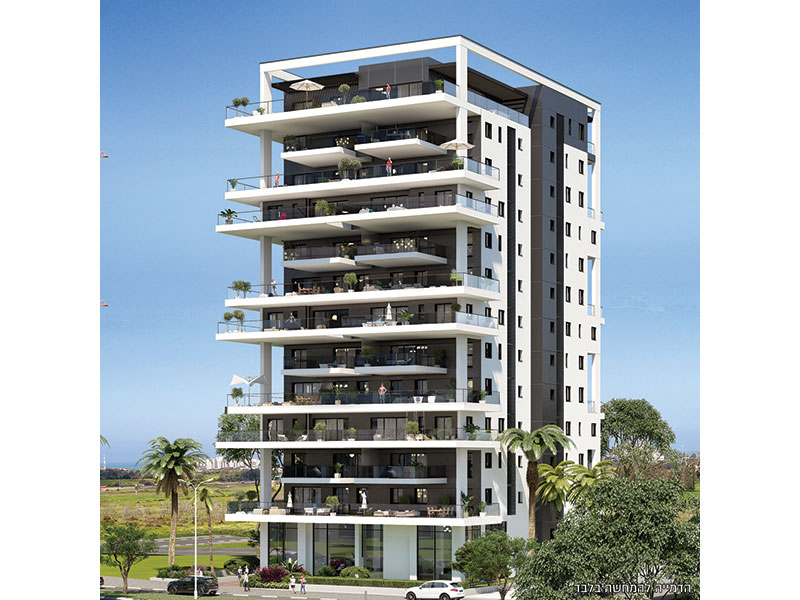 Haganim, Neve Gan, Ramat HaSharon
PR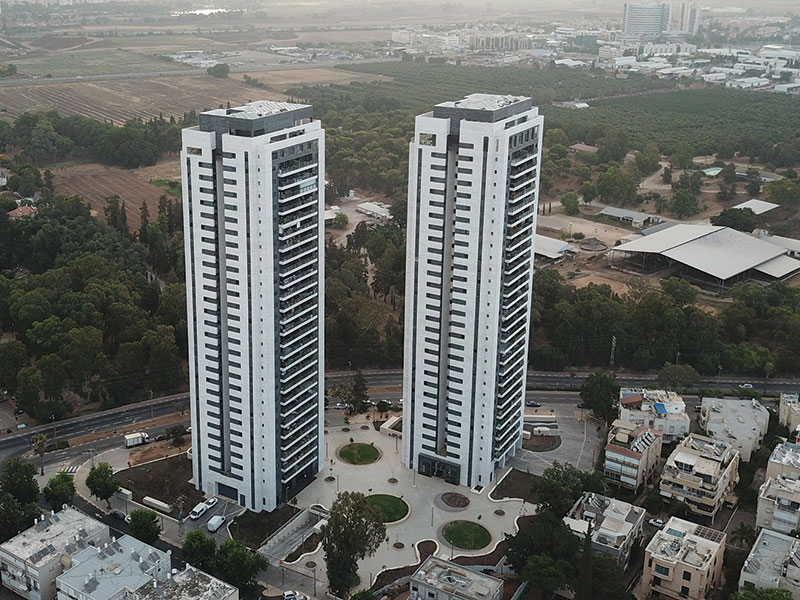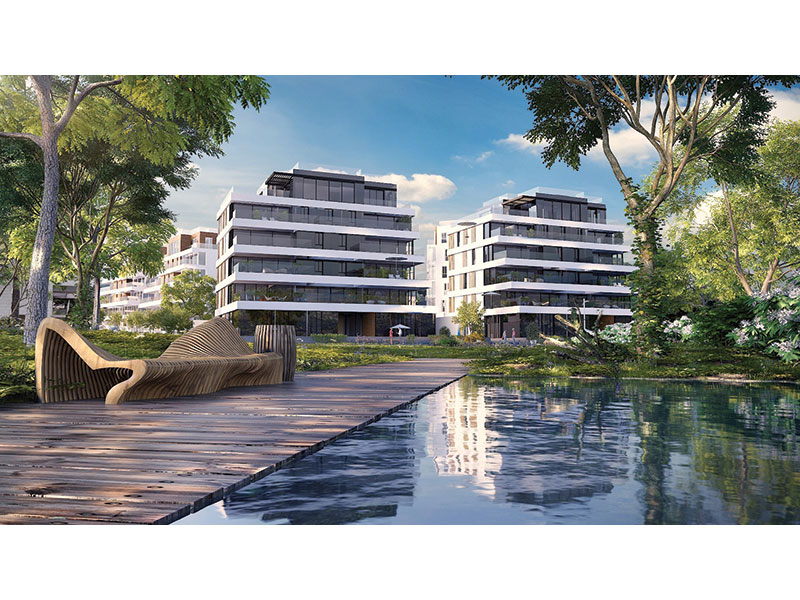 NOF, Nofim Neighborhood, Modi'in
PR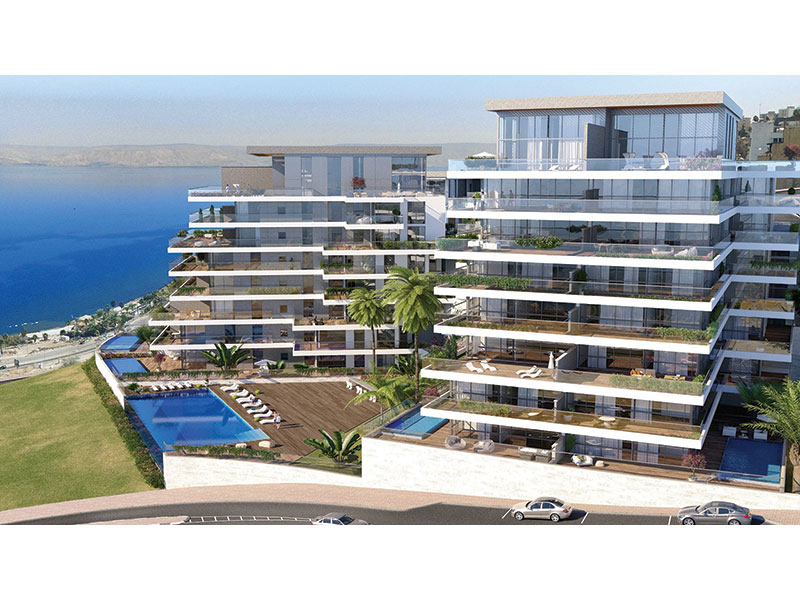 Blue Kinneret, Tiberias
PR