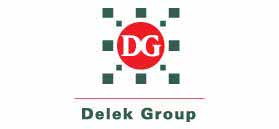 Delek Group Ltd.
"Delek Group - the pioneering leader of the natural gas exploration and production activities that are transforming the Eastern Mediterranean's Levant Basin into one of the energy industry's most promising emerging regions."

Company's Profile
Established:
1951
Line of Business:
Delek Group is Israel's leading independent E&P company
Address:
19 Abba Eban Blvd., P.O.B. 2054,
Herzliya 4612001
Phone:
972-9-8638444
Fax:
972-9-8854955

Company Executives
Gabi Last

Chairman of the Board of Directors

Delek Group Ltd.

Idan Wallace

CEO

Delek Group Ltd.
Directors
Shimon Doron
Avi Harel
Carmit Elroy
Isaac Sharon (Tshuva)
Ron Roni Milo
Yehudit Tytelman

About Delek Group Ltd.
The Delek Group, Israel's largest energy company, is the pioneering leader of the natural gas exploration and production activities that have transformed the Eastern Mediterranean's Levant Basin into one of the energy industry's most promising regions. Having discovered Tamar and Leviathan, two of the world's largest deep-water natural gas discoveries since 2000, Delek and its partners are developing a balanced portfolio of development and production assets with total natural gas resources of over 40 TCF in 8 separate discoveries since 2009.
In the past few years, Delek set a strategic goal of becoming an international energy company, which was implemented in 2017 with the purchase of Ithaca Energy, focused on oil and gas production in the UK's North Sea. The Group is continuing with its expansion in this region through the recent acquisition of Chevron's North Sea assets, which was completed in November 2019. In addition, the group is engaging in oil and gas exploration in the Gulf of Mexico.
Moving Towards Energy
Over the past six decades, Delek has grown from a chain of Israeli gas stations into the Eastern Mediterranean's dominant natural gas player. In 2009, Delek and its partners discovered the Tamar field, the world's largest deep-water natural gas discovery of that year. The Tamar reservoir of 11 TCF enabled Israel to achieve energy independence. In March 2013, after four years of intensive investment in infrastructure and technology, natural gas from the field began to flow to Israel. Tamar completely transformed the landscape of the Israeli energy market and significantly contributes to Israel's economic growth and strengthens its geopolitical status.
In late 2010, Delek and its partners discovered the Leviathan field, the world's largest natural gas discovery in more than a decade. Leviathan, estimated to include 22 TCF of gas, was a game-changing discovery that brought global awareness to the region's exceptional latent potential and positioned Delek as one of its leading players. Production from the Leviathan began at the end of 2019, turning Israel into a significant regional energy exporter and a major industry player.
Upstream: Ground-Breaking Gas Discoveries and Beyond
Delek Group's unwavering belief in the potential of the Eastern Mediterranean led it to persevere through decades of pioneering oil and gas exploration activities offshore Israel. Today, with over 40 TCF of natural gas discoveries in the area, the Group continues to expand and grow in the international energy industry and to further expand its E&P portfolio.
Production: Delek's diverse portfolio includes assets for both current and near-term production. Delek's steady production, which commenced in Yam Tethys' Mari-B wells in 2004 and continued with the Tamar reservoir in March 2013, has made it Israel's leading domestic producer of clean and economic natural gas. The Leviathan field began production at the end of 2019. Ithaca Energy is growing through the acquisition of ten producing fields in the North Sea from Chevron.
Development: Delek and its partners continue to plan and develop natural gas reservoirs following the significant discoveries in recent years. Delek is developing the estimated 22 TCF resources contained in its groundbreaking Leviathan discovery, including supplying the local Israeli market and export. Delek's development plans will take advantage of the subsequent discoveries it has made throughout the Levant Basin, including Aphrodite in Cyprus. The Group intends to turn its reserves into a key supplier of natural gas in the Eastern Mediterranean.
Delek's Gas Discoveries: A Major Contribution to Israel's Economy and Resilience
The natural gas industry is one of Israel's prominent growth drivers. Switching to natural gas provides the Israeli industry with a cheap and reliable energy source, made in Israel, which supports the acceleration of overall economic activity, the nation's income tax revenues, and the creation of thousands of new jobs. Thanks to the use of natural gas, Israel is less dependent on energy imports, and a foundation for efficient private power plants was established. According to the Ministry of Energy's data, the cumulative cost-savings from natural gas utilization in Israel in 2004-2015 is estimated at $8.7bn in power generation and $2.9bn in industry, and in total about NIS 43.8 billion. According to Moody's estimates, in 2013 natural gas alone contributed about 1% of GDP, and led to a reduction in Israel's risk premium and to a credit ranking increase.
Furthermore, natural gas has wide-reaching macroeconomic effects, which are expressed through the capital-intensive investments of the gas companies in the development and production of the gas reservoirs. These direct investments stimulate the Israeli economy and contribute to its growth and GDP. The natural gas industry pays royalties, corporate tax and, starting in next few years, oil profit levies (the Sheshinski on tax), which would amount to hundreds of billions of Shekels according to the Bank of Israel's estimates. The Sheshinski tax's funds would be directed to the Israeli Citizens' Fund (The Sovereign Wealth Fund) which would allocate resources for economic, social and educational purposes, and would also serve as a financial safety buffer for Israel when necessary.

Photo Gallery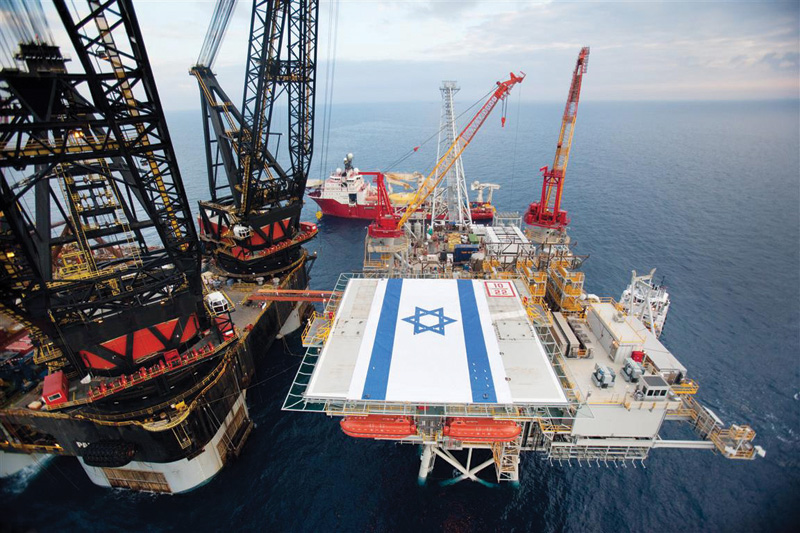 pic 1 | Delek Group Ltd.
pr photo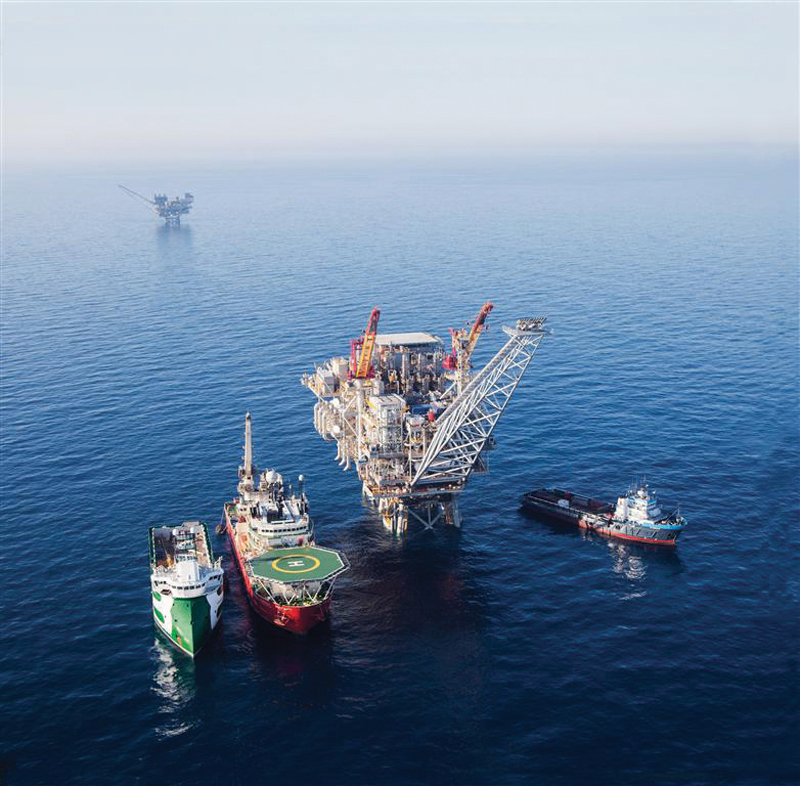 pic 2 | Delek Group Ltd.
pr photo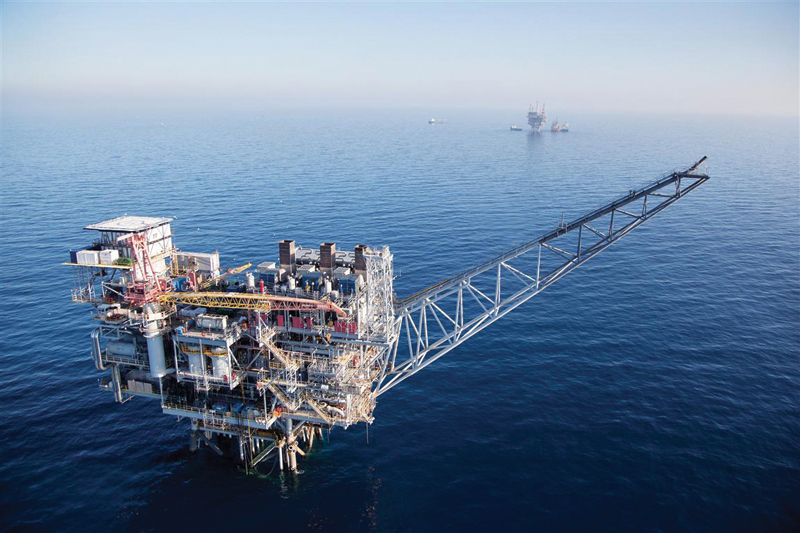 pic 3 | Delek Group Ltd.
pr photo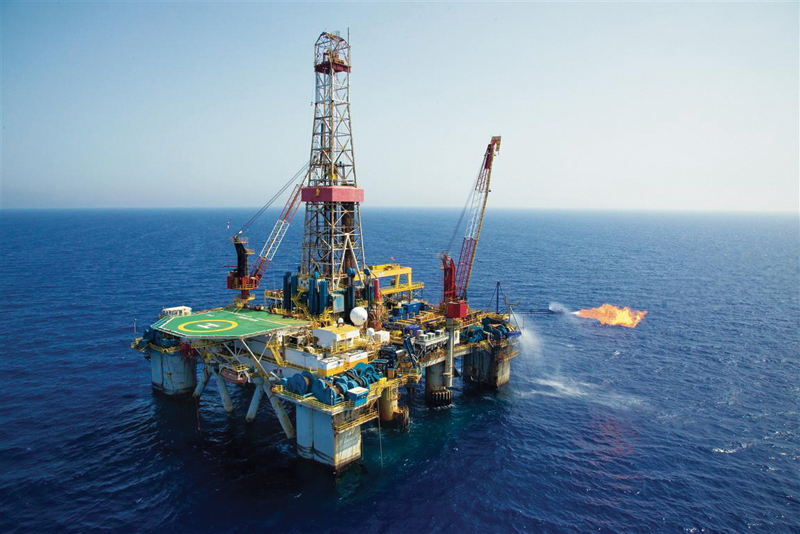 pic 4 | Delek Group Ltd.
pr photo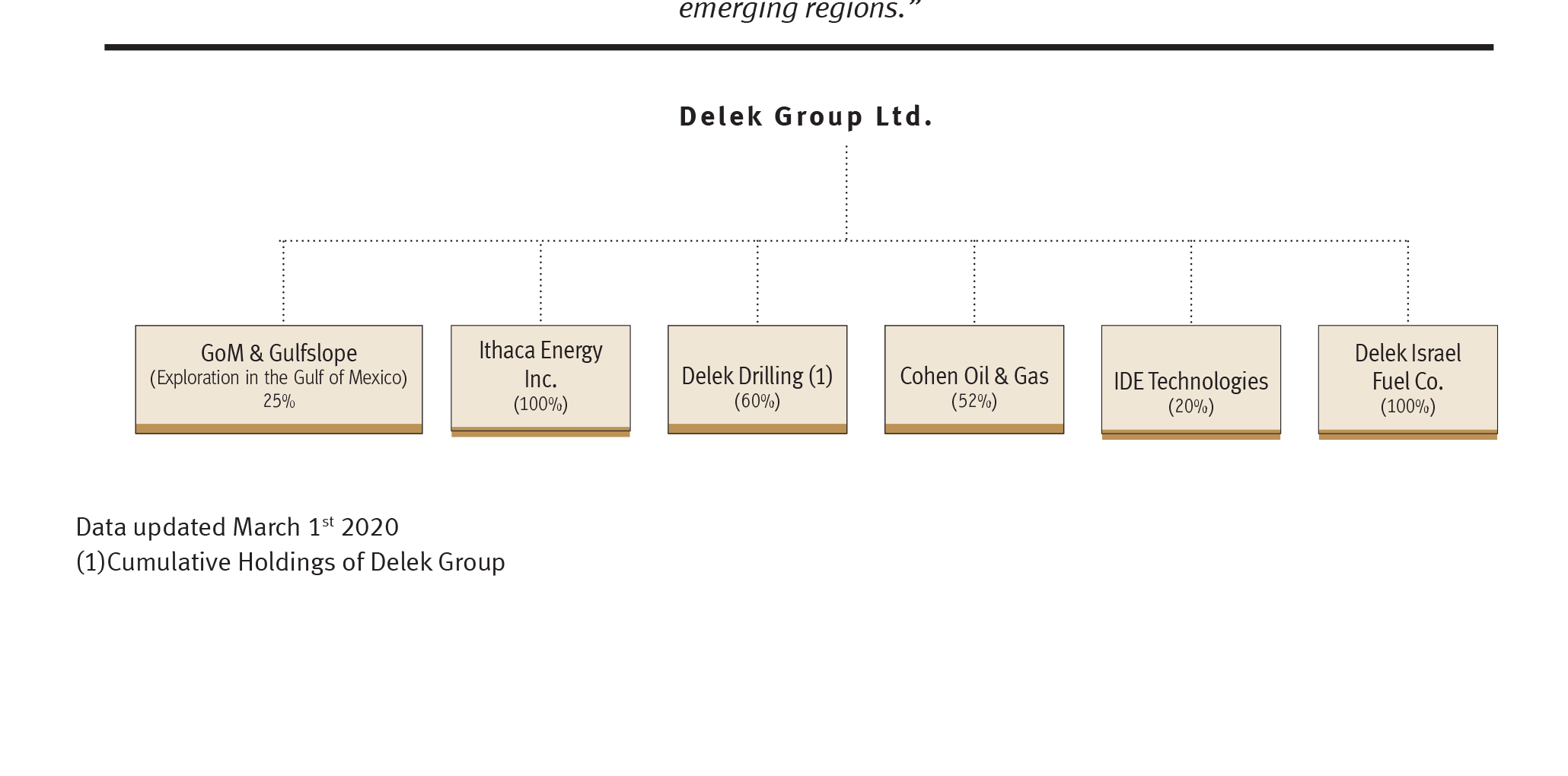 pic 5 | Delek Group Ltd.
pr photo

Company Rankings
You may also like
Law

LEGAL AND ETHICAL RAMIFICATIONS OF COVID–19 IN ISRAEL

LEGAL AND ETHICAL RAMIFICATIONS OF COVID–19 IN ISRAEL

Law

An open letter to the Israeli judiciary in the time of coronavirus

Dealing with the epidemic using customary rules will lead to a major economic collapse. Forget what you may have known – this is unprecedented

An open letter to the Israeli judiciary in the time of coronavirus

Law

Article For Yom Hashoa

The 24th April is a memorial Shoa day in Israel. The shoa day is marked to remember the loss of many millions of lives during the Shoa. In addition it is important to add and remember the cultural victims of the Shoa, the people who lost looted art works and other properties.

Article For Yom Hashoa