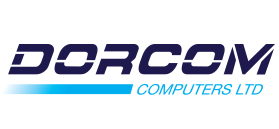 Dorcom Computers Ltd.
IT Integration

Company's Profile
| | |
| --- | --- |
| Established: | 1982 |
| Line of Business: | IT Integration |
| Address: | 64 Avshalom Gissin, Kiryat Arie, Petach Tikva |
| Phone: | 972-03-9250150 |
| Fax: | 972-3-9210075 |

Company Executives
Shlomo Benardeta

President

Dorcom Computers Ltd.

Oren Porat

CEO

Dorcom Computers Ltd.

Saadati Yaron

Chief Sales Officer

Dorcom Computers Ltd.

Ze'ev Segal

VP, Service and Technologies

Dorcom Computers Ltd.

Yuval Frumkin

Haifa branch manager & the SME sector

Dorcom Computers Ltd.

Shlomo Ela

Jerusalem branch manager

Dorcom Computers Ltd.

About Dorcom Computers Ltd.
Dorcom Computers Ltd. is one of the first established and most professional IT companies in Israel. Dorcom supplies a full range of services in the IT field, starting from hardware, through integration services and smart solutions to its end users. Since Dorcom's establishment back in December 1982, it has been providing infrastructures, system design, implementation, application, support and expert advisory services for leading clients both in the public and private sectors, Enterprise, and SME customers as well as to OEM and SaaS customers. Dorcom is a leading and unique company in regard to the wide range of services it offers its customers. The company is proud of its highly professional and specialized personnel whose main goal is the customer's satisfaction.
The company's main branch is in Petach Tikva with offices in Haifa and Jerusalem. The company employs about 90 professionals. The annual turnover ranges to a few hundreds of millions of NIS.
Innovation
Dorcom specializes in selling and implementing innovative products and solutions for hybrid infrastructures, including servers, storage, backup, hyper-converged systems, networking, cyber & security, consolidation, virtualization, and automation. Dorcom is a leading integrator for High-Performance Computing (HPC) solutions for many years and built some of Israel's largest server clusters. Also, Dorcom is one of the major companies in Israel in providing a comprehensive set of solutions for OEM customers.
The company's staff includes highly certified engineers, specialized in selling and implementing solutions from DDN, Veeam, VMware, HPE, HP, and other manufacturers.
Dorcom provides its customers with DaaS – Device as a Service, a unique and innovative smart end solution service. This workstations as a managed service that includes: hardware, software, installation, support, collection, and financing. These services deliver the cloud experience to the desktop and provide customers with the first-class user experience. In addition to its extensive flexibility, this service is cost-effective compared to the purchase of new computers by end-users.
First-Class Solutions and Services
The company service department provides a comprehensive solution for the customers, starting from consulting stage, tailored system design through installation, implementation, and support. Dorcom is HPE's first & largest partner in Israel, and one among the very few partners holding "Platinum" certification, HPE's highest level of service.
Dorcom service center includes a call center that is well prepared to provide a professional answer at any level according to customer SLA requirement. Dorcom offers its customers with a wide range of solutions : installation and implementation of IT infrastructure and operating systems, virtualization infrastructures, design and implementation of advanced storage and backup solutions, communication and information security solutions for all levels, organizational processes, automation and operation solutions, advisory and building of disaster recovery solutions, consultancy and execution of database projects, including turnkey projects, installation of advanced HPC systems, service and maintenance contracts and customer-tailored expert and manpower outsourcing services.
37 Years of Professional Excellence
Dorcom was established in 1982 as a family-owned company and was the first company to sell Compaq products in Israel. Since 2010, "Dorcom Computers Ltd" is part of the "Emet Computing" group, a public-traded company in TASE.
Customer satisfaction is one of Dorcom's main goals. The company has an excellent reputation in the market as a professional service provider with a high customer satisfaction rate for over 36 years. This reputation is the result of a longstanding experience in the IT market and a steady position at the cutting-edge of technology innovation. Dorcom offers its customers a wide range of services based on a highly experienced team and advanced management. The company provides a fast, efficient, flexible, high quality and professional solution for the most complex and extensive customer demand.
Customers Loyalty
In view of the most professional service provided to its customers, Dorcom enjoys back from their satisfaction and long-term loyalty. Among the company customers, one may find government and defense entities, military industries, national infrastructure companies, telecom, education and academy institutes, industrial and commercial companies as well as leading technology customers, such as start-ups, international high-tech, OEM and SME customers.