Dorit Carmeli Advocate & Mediator
Mediation, arbitration, and dispute resolution

Company's Profile
| | |
| --- | --- |
| Established: | 2012 |
| Line of Business: | Mediation, arbitration, and dispute resolution |
| Address: | 28 Ha`arbaa St., Northern Tower, 5th floor, Tel Aviv |
| Phone: | 972-3-6497957 |
| Fax: | 972-72-2633400 |

Company Executives
Dorit Carmeli

Founder & Owner

Dorit Carmeli Advocate & Mediator

About Dorit Carmeli Advocate & Mediator
Adv. Dorit Carmeli's office is a boutique law firm that specializes in mediation, arbitration, and dispute resolution.
For over a decade, Adv. Carmeli has handled complex commercial litigation and, today, as a mediator, she employs the vast experience she has gained, along with her many skills as a mediator, to lead parties to agreements that resolve disputes. The firm handles a wide range of civil and commercial law disputes with major expertise in defamation, copyright, real estate, partner disputes, construction and urban renewal disputes, professional malpractice lawsuits, attorney-client relationships, and complex contractual lawsuits.
Cases are referred to Adv. Carmeli from leading law firms in Israel and from all courts, including disputes that parties choose to refer to mediation before filing a lawsuit, saving unnecessary litigation and considerable costs.
The firm's clients include media companies, banks, insurance companies, technology companies, construction companies, local authorities, cooperatives, family companies, senior public figures, and private individuals. The firm employs the best people to accompany and solve professional problems, such as engineers, appraisers, and accountants.
Considering her Work a Mission
Adv. Carmeli has been resolving disputes for 15 years and regards her work as a mission in itself. While using advanced tools for resolving disputes in her work, she is committed to helping the parties achieve a mutually beneficial resolution.
Adv. Carmeli holds an LL.M. from Tel Aviv University, is a graduate of Harvard's prestigious program for mediation in complex disputes, and is the academic director of various advanced training courses for the Bar Association in mediation and negotiation.
Knowing the ins and outs of Every Case, Efficiency and Professionalism
Her priorities are studying the case, mastering its details, and working hard to find a solution. The process led by Adv. Carmeli is conducted in a pleasant, relaxed atmosphere with professionalism and efficiency, all while giving the parties control over the design of the solution and personal attitude and creative thinking.
Adv. Carmeli has extensive experience in litigation having worked at two leading firms -
Weisglass Almagor & Co. and Levi Meydan & Co. - in which she represented and accompanied leading entities in the economy such as Clalit Health Services, BAZAN, Bezeq International, the Airports Authority, the Israel Post, among others.
Appointed as an Arbitrator on Behalf of the Courts
Adv. Carmeli has been appointed by the court to serve as an arbitrator in a variety of disputes, including partnership disputes and lawsuits in the construction and urban renewal industries.
Getting Involved
Adv. Carmeli has extensive volunteer activities in addition to her professional work. She is an academic director and a lecturer in mediation, and a member of the Bar Association's Dispute Resolution Forum. In addition, she serves as the legal advisor to the Michal Sela Forum. This organization fights homicide within the family and domestic violence and tries to eradicate the phenomenon through extensive public activity and technological solutions. Additionally, she is a partner in a project to attach a protection dog to estranged women suffering from ex-partner violence, a project recently adopted by the Israel Police and known as 'Michal Sela Dogs.'

Photo Gallery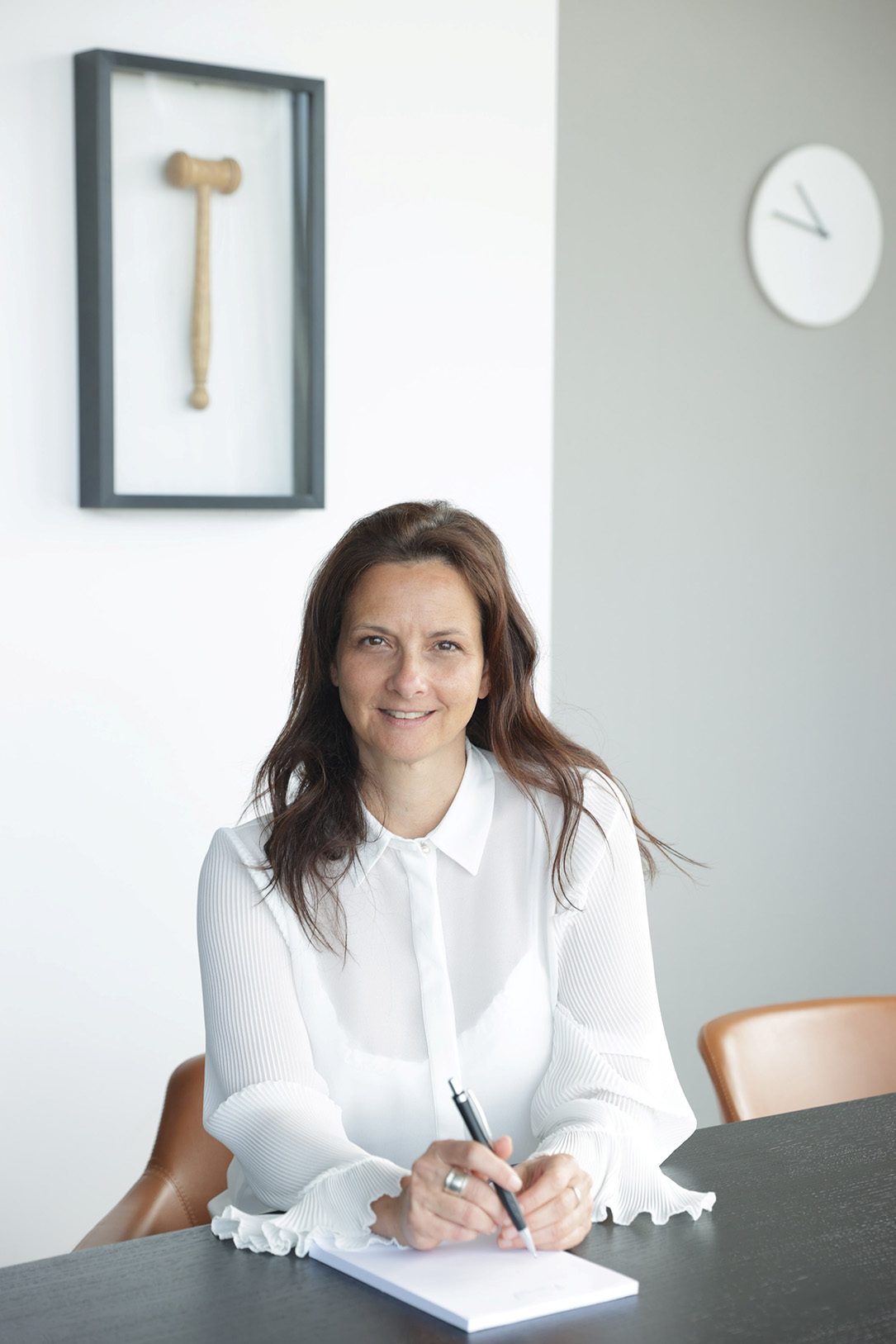 Company Rankings