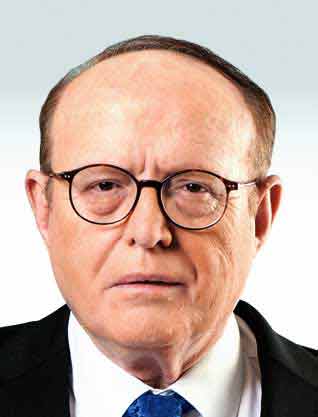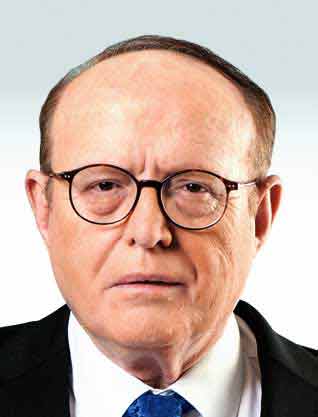 Dr. Weinroth Jacob
Founding Partner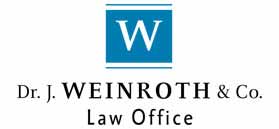 | | |
| --- | --- |
| Year of Birth: | 1947 |
| Email: | jacob@weinrothlaw.com |
| Fields: | Civil & Criminal Litigation; Company Liquidations; Insurance Law; Company Law; Securities; Administrative Law; Family Law. |
| Position: | Founding Partner |
| Education: | Ph.D., Tel Aviv University (82) (the subject of his doctorate subsequently became law); M.Jur. (summa cum laude), Tel Aviv University; LL.B. (summa cum laude), Tel Aviv University. |
| Books Authored: | Company Liquidation Law (Schoken Press, 78). |
| Further Education & Positions: | Lecturer – Tel Aviv University: Corporate Law, Criminal Law and Legal Philosophy; Combining advanced Torah learning with a broad scope legal education: The Rabbi Amiel Yeshiva; Ponivez and Mir Yeshivot; Rabbinical ordination from Hechal Shlomo by the Head of the Ponevezh Yeshiva, Chief Rabbi of Tel Aviv, and Rabbi Bezalel Zolti, former Chief Rabbi of Jerusalem. |
| Languages: | Hebrew, English, German. |
What is the most significant action that you have recently led?
The trial of Foreign Minister Avigdor Lieberman.
What are the firm's most significant strengths in your eyes?
Professionalism and the ability to choose young people with potential.
What are the main measures carried out recently that will lead to the strengthening of the firm in the coming years?
The office has become a boutique firm for suits and handling appeals.
What are the main challenges facing the firm in the coming years?
To be the lawyers of law firms.
What advice would you offer a young lawyer who is starting out?
To study, to study and once again to study.
What is important to remember in difficult times?
That ultimately the internal truth is more important than anything else because it cannot be denied and it cannot be harmed.