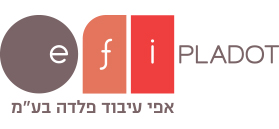 Efi Pladot Ltd.
Metals and Real Estate Initiation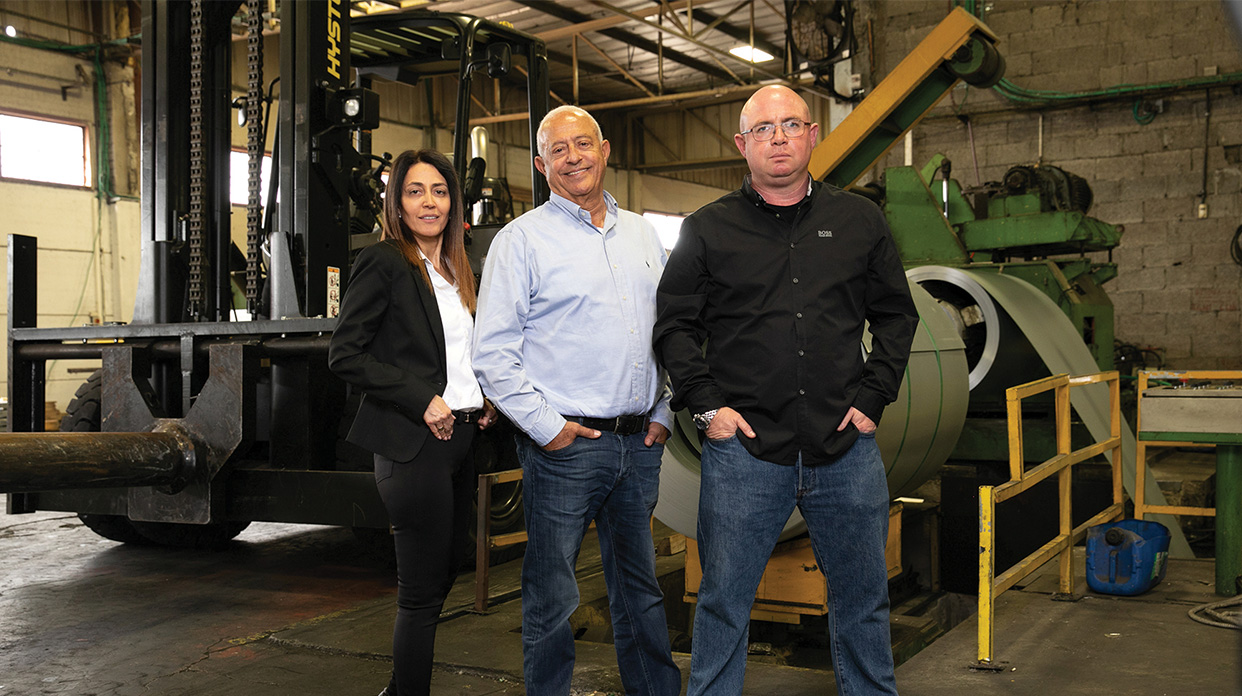 Company's Profile
| | |
| --- | --- |
| Established: | 1996 |
| Line of Business: | Metals and Real Estate Initiation |
| Address: | 22 HaAmal St., Southern Industrial Zone, Ashkelon |
| Phone: | 972-8-6718750 |
| Fax: | 972-8-6718751 |

Company Executives
Amos Arbiv

Founder and CEO

Efi Pladot Ltd.

Simon Esterzon

Imports and Logistics Manager

Efi Pladot Ltd.

Limor Arbiv Shahor

CFO

Efi Pladot Ltd.

About Efi Pladot Ltd.
The Efi Pladot Group was founded in January 1996 as a steel-processing company. Over the years, its operations grew and expanded and it reached annual turnovers of NIS 20-30 million and afterward even 50-60 million. The impressive growth rate led Amos Arbiv, the company's CEO and founder, to expand into other fields and today the group includes three separate companies under a single management: Efi Pladot, which is active in yielding properties, Efi Steel Processing, an industrial company that processes steel, and a real-estate initiation company, Amnatz, which is active in urban renewal – Tama 38. The overall group's staff includes about 30 persons, including economists, practical civil engineers, salespersons, mechanical technicians and headquarters staff. Amos Arbiv manages the operations of the whole group and his executive team includes his daughter Limor, the CFO, and his son-in-law Simon, the COO and Imports Manager, who assist him in the manamgnetr of the group.
The Group's Companies
Efi Pladot Ltd.
The group's parent company is active, among other things, in the field of yielding properties, and in this framework it purchased lands and built commerce and industry centers in Ashqelon's southern industrial zone. All of the centers and spaces are rented for commercial and industrial use only. The company owns a total area of almost 29,000 sq.m., with 13-14,000 sq.m. of industrial structures, of which it operates around 3,000 sq.m. with the remainder being leased to external companies.
Efi Steel Processing
Efi Steel Processing processes steel rolls for industrial purposes – the company regularly maintains an inventory of steel rolls of various types and sizes in dedicated storage area with a total of about 15,000 sq.m. The main marketed products include: hot-rolled black and pickled sheets, decopirt steel sheets, galvanized steel, painted steel sheets, insulated steel sheets and diamond floor plates. The company cuts its rolls using cut-off machines for black, decopirt, galvanized and painted rolls, slitter machines for steel coils and a roll-forming machine for creating insulated steel elements. The company invests a lot of resources to guarantee its products' quality and optimal customer service.
Cost Savings
The utilization of the company's cut-to-length line and slitting line enables its customer to receive regular supply of customized steel elements and eliminates waste almost completely. Owing to this efficient and accurate utilization, the company grew throughout the years and it currently markets and processes steel with an annual turnover of around NIS 70 million annually and a facility on an area of 7,000 sq.m.. The company is considered to be a midsize company in its industry and its customers include some of Israel's largest industrial companies and public companies such as the IEC. The company provides its product in a distribution line that spans the whole of Israel, and its steel is used for making industrial elements such as concrete molds, AC tunnels, lighting posts, solar and electric water heaters, casing, acoustic ceilings, fencing and structure walling etc.
Amnatz, The Real Estate Initiation Company
In recent years, the company also entered the urban renewal field, and in this context it is focusing on several Tama 38/1 and Tama 38/2 in Ramat Gan. To date, the company completed two projects (already populated) with a third project at advanced construction stages with all of the apartments sold. The company is making headway with several other projects. The company is working with leading execution contractors, headed by Gabso Brothers Ltd.
The Story of the Company's Foundation
Amos is a mechanical practical engineer by training with a specialization in metallurgy. He worked in the Dimona Nuclear Plant and upon leaving his role in 1973 he decided to go independent and founded a company with his brother, Yossi Arbiv, which imported construction iron and materials from around the globe. The company operated with great success until 1996, when the two split ways as Yossi wanted to focus on construction while Amos, as a metals expert, decided to focus on steel, founded the Efi Pladot group and led it, in cooperation with its team of workers and executives, to its current impressive situation.
A Leading Company in Ashkelon
Efi Pladot is renowned as a business anchor in the city of Ashkelon and most of its employees are residents of this city. The company has been regularly contributing to the city and its communities, including to youth clubs, elderly clubs and the underprivileged.
The Company's Vision
The company's goal for the next few years is to increase its sales and expand in investmnets in real estate and industry.

Photo Gallery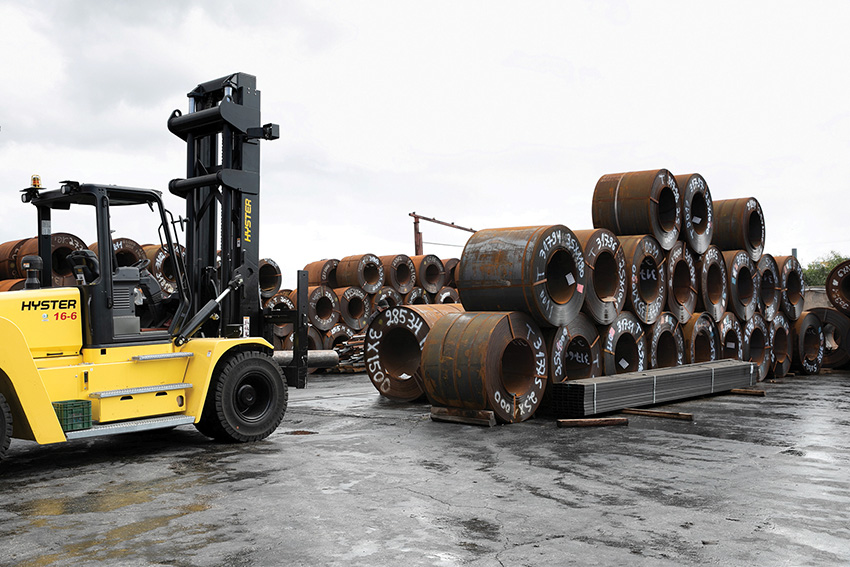 You may also like
Law

LEGAL AND ETHICAL RAMIFICATIONS OF COVID–19 IN ISRAEL

LEGAL AND ETHICAL RAMIFICATIONS OF COVID–19 IN ISRAEL

Law

Article For Yom Hashoa

The 24th April is a memorial Shoa day in Israel. The shoa day is marked to remember the loss of many millions of lives during the Shoa. In addition it is important to add and remember the cultural victims of the Shoa, the people who lost looted art works and other properties.

Article For Yom Hashoa