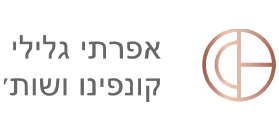 Efrati Galili Confino & Co.
Companies, capital markets, M&As, high-tech and start-ups, intergenerational transfers

Company's Profile
| | |
| --- | --- |
| Established: | 1973 |
| Line of Business: | Companies, capital markets, M&As, high-tech and start-ups, intergenerational transfers |
| Address: | Ha'Arba'a Towers, 28 Ha'Arba'a St., Tel-Aviv |
| Phone: | 972-3-5452020 |
| Fax: | 972-3-6040111 |

Company Executives
Adv. David Efrati

Founder, Chairman and Partner

Efrati Galili Confino & Co.

Adv. Alon Galili

Founder and Senior Partner

Efrati Galili Confino & Co.

Adv. Lori Confino

Managing Partner

Efrati Galili Confino & Co.
Partners
Ariel Ben-Hur, Adv.
Tal Tsuk, Adv.

Gil Lavron, Adv.
Daniela Abramovici Adv.

Collaboration
Yoram Arad, Adv.

About Efrati Galili Confino & Co.
Efrati Galili Confino & Co. is one of the leading law firms in Israel in the fields of transactions and capital markets. The firm was established in 1973 in Tel Aviv and provides comprehensive legal services in all areas of commercial law. The firm's main activities focus on M&As, High-Tech, capital and securities market, investments, VC funds, infrastructure and project financing, intergenerational transfer, litigation and dispute resolution, privatization and government, environmental issues, energy, and real estate. The firm also has a unique expertise in accompanying life science and medical device companies.
One Step Ahead of Everyone
As one of the oldest commercial firms in Israel, Efrati, Galili, Confino & Co. is considered a pioneer in the fields of financing and IPOs, in building the high-tech and venture capital industry, as well as in the field of privatization and working with various government offices. Over the years, the firm has been involved in some of the most prominent business transactions and business legal cases in Israel, including the Israeli Sports Betting Board (Toto), Israel Chemicals (ICL), Amot, Aloni Hetz, Zoko (Caterpillar) and more. The firm's professional staff has extensive experience in handling international transactions and representing international and multinational companies. The accumulated experience and expertise of the firm's lawyers allows its clients to enjoy professionalism, efficiency, dedicated and fast service and a focus on results.
From Large Corporations to Start-Up Companies
The firm's lawyers have extensive expertise and experience in providing legal services to various types of corporations, from the largest of corporations to newly established companies. The firm deals both with the establishment of corporations and their day-to-day operations and with the execution and organization of complex transactions. As part of the services provided to the clients, the firm gathered extensive experience in managing and operating lawyers and other service providers in Israel and around the world, as well as working together with the companies' internal consultants.
At its peak, the firm's staff consisted of 80 lawyers, but as the management's desire to continue to provide a boutique and intimate service to its clients, the firm's staff was reduced to 25. The team operates out of genuine passion and is guided by a deep sense of respect for the legal profession in the business environment.
Main Areas of Activity
Currently, the firm focuses on four main areas:
Securities - an area that includes the commercial sector, M&As, High-Tech - accompanying companies from the moment the entrepreneurial idea is ignited, through the establishment of the company and its development to a dominant company in the market, exits and IPOs, etc. This includes aspects of labor law, intellectual property, and more;
Real estate and renewable energies - the firm represents companies engaged in areas that combine construction and alternative energies;
Intergenerational Transfers - The firm accompanies and advises families from the top echelon on how to make intergenerational transfers wisely. Among other things, the firm establishes trusts for these families that regulate family capital and its usage.
Not Another Conventional Office
The firm promotes values of professionalism and uncompromising thoroughness in every case. The firm's team of lawyers works in collaboration in order to provide each client with the most comprehensive and accessible solutions for any issues they might have. This unique method of operation, in which the entire firm is involved in the case, allows it to offer its services to international corporations while accompanying very large-scale transactions.
Management
Adv. David Efrati, Founder, Chairman and Partner - David is the firm's founder and driving force behind many of the legal innovations and groundbreaking achievements that it initiated over the years. Over the years, he managed three of the largest privatizations of government companies in Israel, and close to 40 IPOs of Israeli companies on Wall Street. He also managed more than 100 IPOs in the Israel Stock Exchange, raised capital for many venture capital funds and private equity funds and was involved in several of the largest financing and acquisition transactions and bank financing transactions the country. David holds a variety of public positions, including: Member of the International Council of the Weizmann Institute of Science, Chairman (Honorary) of the High-Tech Industries Association, Founder and Board Member of IVA, Member of the Board of the Israeli-Palestinian Arbitration Center - JAC, Chairman of the Board of Directors of the Friends of Wolfson Medical Center, member of the board of the Batsheva Dance Company and member of the Board of Directors of the Tel Aviv Foundation. He holds a bachelor's degree in Law from the Hebrew University and a master's degree in Law with honors from Tel Aviv University.
Adv. Alon Galili, Founder and Senior Partner - Alon began his career as a lawyer and later as the Deputy District Prosecutor in the Civil Department of the Tel Aviv District Attorney's Office. He later joined forces with David Efrati and together they set out to create the highest standards of legal practice in Israel, which are maintained to this day. Adv. Galili began his career as a litigator and over the years has developed and expanded his legal expertise while being deeply involved in some of the most complex and challenging aspects of commercial and securities law. Among others, he served as an advocate for a director in the North American Bank affair, and the privatizations of Bezeq, El-Al and ICL. In addition, Alon has represented Bromine Compounds Ltd. in arbitration with the State of Israel regarding royalties under the Dead Sea Statutory Concession and has also managed cases for Israeli companies in complex litigations and arbitrations in the United Kingdom, the European Union and the United States. He holds a bachelor's degree in law from the Hebrew University and graduated in Jewish philosophy from Tel Aviv University.
Adv. Lori Confino, Managing Partner - Lori joined the firm as a Managing Partner. She brings with her over 30 years of experience as a partner in prominent law firms in the U.S. and Israel. For Adv. Confino, joining the firm is a kind of a closure after working in it as an intern 30 years ago. She is considered a highly respected legal figure in the high-tech and biotechnology industries and brings with her a practical business sense for corporate and commercial transactions. She specializes in accompanying venture capital transactions and private investments, along with extensive expertise in assisting entrepreneurs and early-stage start-ups, from the ideation stage through ongoing legal services to purchasing, mergers or IPOs and beyond. In addition, she has extensive experience in assisting entrepreneurs and start-up companies in overseas market entry, interactions between Israeli companies and their branches abroad, and drafting merger and cooperation agreements between companies. Outside of her working hours in the firm, she serves as an active member of the Board of Directors of ORT Israel. She a holds bachelor's degree in Law from the Hebrew University and a master's degree from New York University (NYU).

Company Rankings