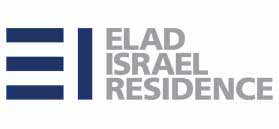 Elad Israel Residence Ltd. – Tshuva Group
Entrepreneurship, Construction and Development of Residences in Israel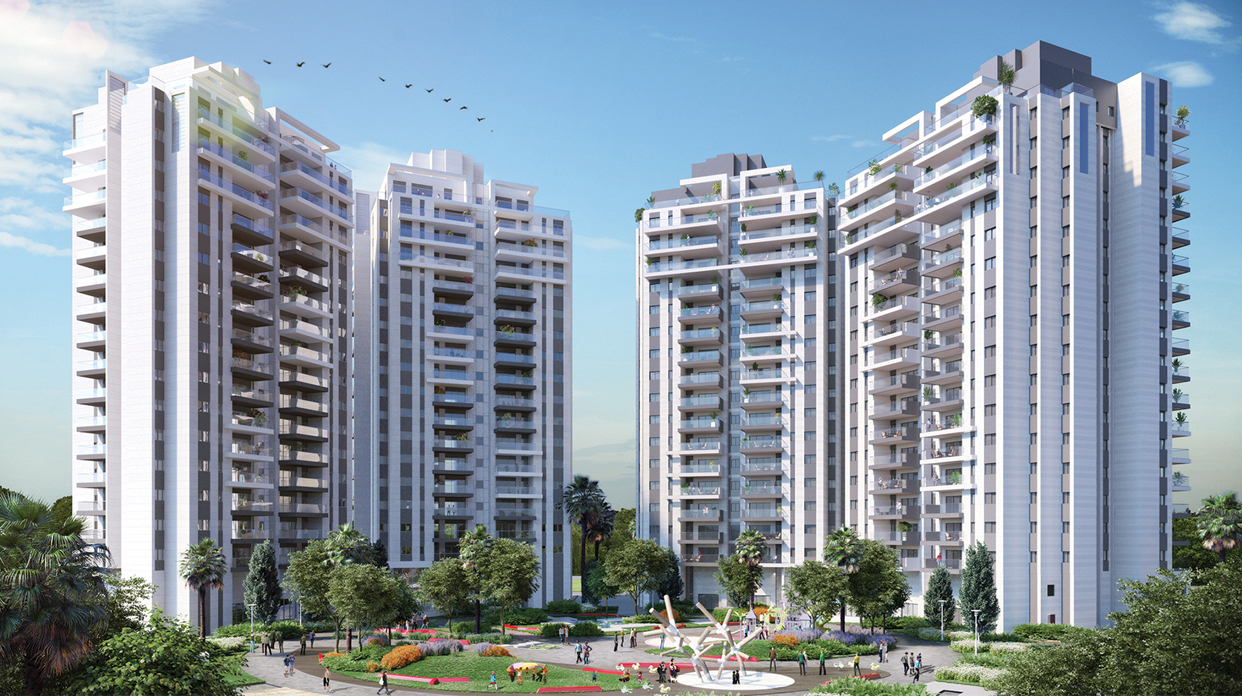 Company's Profile
| | |
| --- | --- |
| Established: | 1968 |
| Line of Business: | Entrepreneurship, Construction and Development of Residences in Israel |
| Address: | 4 HaSadnaot St., Herzliya 4612101 |
| Phone: | 972-9-8638790 |
| Fax: | 972-9-7734903 |

Company Executives
Ronen Jaffa

CEO

Elad Israel Residence Ltd. – Tshuva Group
leading executives
Avi Jacov Deputy CEO
Itzik Buchris VP Engineering
Assaf Yogev Marketing Manager
Renana Folk Barzilay Financial Manager

About Elad Israel Residence Ltd. – Tshuva Group
Elad Israel Residence specializes in the development of residential neighborhoods and luxury high-rise buildings, with the highest standards of construction and landscape development, encompassing all the services needed for the residents' welfare. Elad Israel Residence is a private company and is part of the Tshuva Group.
The synergetic combination between professional management, many years of experience and meticulous strategic thinking have made Elad Israel Residence into a leading company in its field. Elad Israel Residence ensures first-rate service, as well as professional and detailed planning, offering solutions to its customers, and providing a personal touch, tailored to every tenant from purchase day and the years to come.
Building the Country
Elad Israel Residence specializes in residential development in Israel and is involved in developing, establishing and building innovative residential environments, for which it provides managerial inputs as a product through the company's strategic managerial vision - that each customer has their own individual needs.
Elad Israel Residence focuses on providing added value to every project in which it's involved, planning the public areas and spaces for the residents' welfare, and to increase added value for its customers.
Leading Residential Environment
Elad Israel Residence specializes in building a unique residential environment combining commercial and residential in Israel's highly demanded areas. The company's selected residential areas to include "PARK TLV", which is a desired residential location, close to Menahem Begin Park, and is a growth engine for the entire area; "Park Bavli" in Tel Aviv enjoys easy access to the Yarkon Park; "Urban Park Rishonim" in Rishon Lezion includes a green space at its heart and is close to the Rishonim railway station and the center of the city; and "Elad – Bayit Vegan" in Jerusalem that is located close the Light Rail route.
The company is currently building an office and commercial space project in Kfar Saba, which will enjoy close proximity to main routes and public transportation. Recently the company acquired, with partners, the historic stadium of "Maccabi Jaffa", where Elad Israel Megurim will build 600 apartments for families.
Elad Israel Residence has delivered homes to over 20,000 families to date.
The company's long list of projects includes "Lev Hasavionim" in Petah Tikva, "Kiryat Hatenei Prize Nobel", "Halom Rishon" in Rishon Lezion, "Tzameret Dankner" and "Beit Hana" in Tel Aviv and many more.
Business Development
In the field of development, Elad Israel Residence promotes statutory plans and is engaged in enhancing land planning and providing comprehensive services, in the planning, construction and marketing stages.
Elad Israel Residence strives to locate new projects, always bearing in mind its strategy of major added value, focusing on especially large residential projects in areas with high demand, which require complex and detailed planning, development of infrastructure and community services.
Ronen Jaffa – CEO
Ronen Jaffa, CEO of Elad Israel Residence, represents the new generation of CEOs. Ronen has an MBA from New York's prestigious Columbia University, and he was trained as a Civil Engineer with a B.Sc. from the Technion, Israel Institute of Technology. His professional experience includes his involvement in the preservation and restoration of the Plaza and the development of the Plaza Residential in New York. Even as the company's CEO, Ronen is meticulous about the details and is frequently updated regarding the jobs in progress in the locations in which the company is engaged, and puts an emphasis on being acquainted with specific needs. Thus, the company's customers benefit from the added value that stems from the involvement of Elad Israel Residence' CEO in details.

Photo Gallery