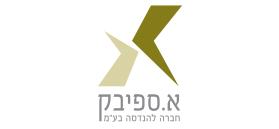 Eldad Spivak - Engineering Firm
Management, coordination and supervision of civil engineering projects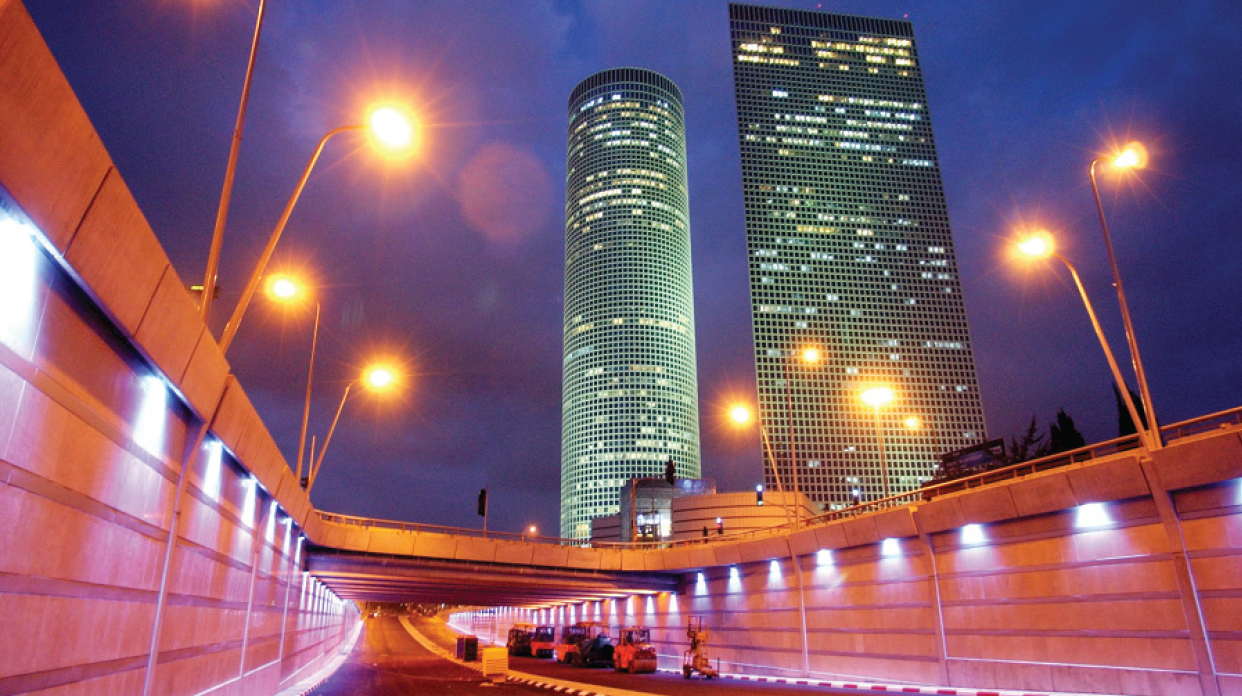 Company's Profile
| | |
| --- | --- |
| Line of Business: | Management, coordination and supervision of civil engineering projects |
| Address: | 32B Nahlat Itzhak St., Tel Aviv |
| Phone: | 972-3-6090707, 972-3-6090606 |

Company Executives
Eldad Spivak

Chairman

Eldad Spivak - Engineering Firm

View Profile

Eldad Spivak

Etay Spivak

CEO

Eldad Spivak - Engineering Firm

About Eldad Spivak - Engineering Firm
E. Spivak - Engineering Firm Ltd. and Eldad Spivak – Engineering Firm Ltd. are active in the management, coordination and supervision of civil engineering projects across Israel. The company has been operating since 1971, and now-adays it is co-managed by Eldad Spivak, B.Sc., Civil Engineering and M.Sc., Environmental Engineering, and by Etay Spivak, Civil Engineer. It manages numerous and diverse projects, such as Highways, tunnels, road/railway multi - level separations, sewage treatment facilities, public buildings, bridges, parking garages, culture centers, residential, industrial and office buildings, parks, promenades and more. The works include handling the engineering buildings' structures, infrastructures and electro-mechanical systems. The projects are managed for large development companies from the public and private sectors. The company employs about 70 employees, of which about 60 are engineers, and a highly experienced technical team, and is ISO 9001:2015-certified. The company's prominent customers are Israel National Roads Company, NTA, Igudan, Israel Railways, Ayalon Highways, Haifa Association of Towns, Moria, The Rishon LeZion Economic Company, HaGihon Ltd. eastern Jerusalem Sewage Treatment Facilities, The Emek Hefer Economic Company and more.
Executive Management
Eldad Spivak, Chairperson - Eldad Spivak, the company's founder, that manage civil engineering projects. Over the years, Eldad served in a variety of roles where he has made his mark as a national authority on engineering matters: he was a member of the senior team of Tama 35 – Israel's 2020 Development Plan, summoned by the Ministry of Interior's National Planning Council, senior team member of the "Tel Aviv Metropole Development Plan" and District Zoning Plan 5, member of the government-appointed committee for implement the Zeiler Report (following the Versailles Disaster) as "Senior Private Sector Project Manager", and coordinator of the "Pal Kal Headquarters" following the government decision to repair and strengthen Pal Kal structures in Israel.
Eldad also served as Chairperson of the Israel Organization of Consulting Engineers and Architects and VP of Lahav. Eldad practices mediations, arbitrations and court opinions, and a de-tailed list of cases he handles are available upon application.
Etay Spivak, CEO - Etay graduated from the Technion's Civil Engineering Faculty in the Construction Management Specialization, and from the Israeli Management Center's Agreements and Contracts Course. He has been working in the company since 1996, and over the years he managed some of Israel's most complex infrastructure projects, especially in highly challenging projects with vast public impact, during both the planning and the execution stages. Some of the project's he led: Managing, planning and executing projects along Road 20, managing the project for paving Road 9, managing and supervising works in Road 1, managing the Road 531 project - Ra'anana South Interchange, planning management and execution of Road 3 including a railway bridge, managing the construction of the La Guardia - HaMasger Interchange in Tel Aviv. Etay is currently managing the construction of the Light Rail Purple Line in Tel Aviv.
Senior Employees
Ofir Prizat - Chief Engineer, has been working in the company since 1995.
Alona Kaufman - Head of the Planning Management Department, has been working in the company since 2002.
Notable Projects
Ayalon South: Turning the Ayalon Highway into a fast suburban road and clearing a railway track , executed in 2001-2013.
Paving the new Road 1: quarrying two tunnels, building two bridges, executing interchanges, was executed in 2011-2017.
Light Rail, Red Line: building the eastern segment of the Tel Aviv Light Rail, including digging 6KM of tunnels using tunnel boring machines, building the light railway's motive power depo, and build-ing subterranean stations in Jabotinsky St., Bnei Brak, while conducting complex traffic arrange-ments, in a dense urban area. This project is currently in execution.
Light Rail, Purple Line: building a light rail as part of the mass transit system in Greater Tel Aviv, which travels above ground between the cities of Tel Aviv, Ramat Gan, Givatayim, Givat Shmuel, Kiryat Ono, Or Yehuda and Yahud. This line is 27KM long, with 43 stations along its path, and an opera-tion and maintenance depo.
Light Rail, Green Line: building the north segment of the Green Line, which is located in North Tel Aviv and Herzliya, and the Green Line's subterranean segment, with 9KM of tunnels which would be executed through three TBM, two portals for dispatching the machines, 3 subterranean stations along Ibn Gabirol street, which execution would require to conduct complex traffic arrangements in a dense urban area. The project also includes a 600m light rail bridge above the Yarkon River and Rokach Av. and including a "suspended" railway station.
The Shazar Project, Jerusalem: Serves as the "Gateway to the City" and includes tens of thousands of sq.m. of offices and commerce, transportations projects etc. The Shazar parking garage is the first stage in this project, a quarried subterranean parking area with 1,300 parking spaces that would serve the NAVON Railway Station.
Municipal Sewage Treatment Facilities: Ra'anana, Kfar Saba, Herzliya, Haifa, Beer Sheva, Ashkelon, Ashdod, Dimona, East Jerusalem (HaKidron Project), the Nablus Stream Treatment Facility.

Photo Gallery