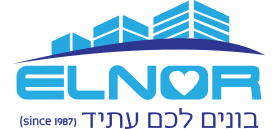 Elnor Engineering and Architecture Ltd.
Initiation and Construction of Residential Real Estate Projects in Israel and Abroad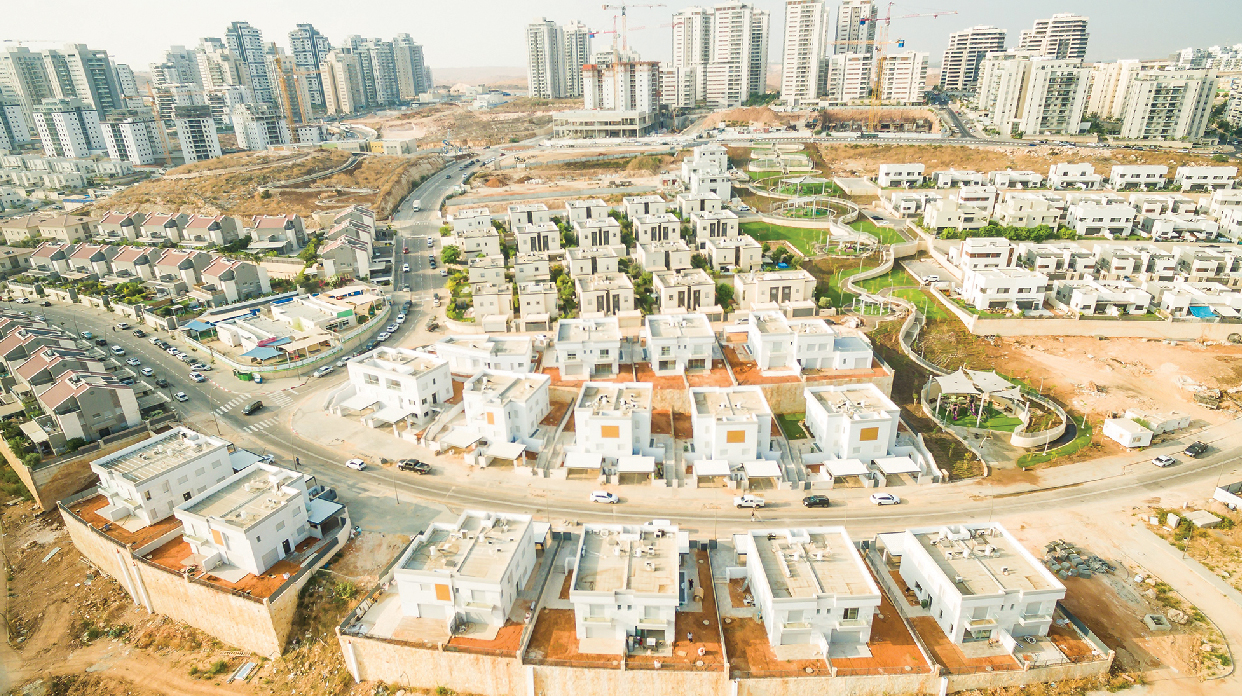 Company's Profile
| | |
| --- | --- |
| Established: | 1987 |
| Line of Business: | Initiation and Construction of Residential Real Estate Projects in Israel and Abroad |
| Address: | 15 HaMelaha St., Har Tov Industrial Zone, Beit Shemesh |
| Phone: | 972-73-7884663 |
| Fax: | 972-8-6813984 |

Company Executives
Eli Aharonson

CEO and Partner

Elnor Engineering and Architecture Ltd.

View Profile

Eli Aharonson

Nimrod Rabber

Partner

Elnor Engineering and Architecture Ltd.

Gil Asis

Partner

Elnor Engineering and Architecture Ltd.

About Elnor Engineering and Architecture Ltd.
Elnor Engineering and Architecture Ltd. is a boutique real estate projects initiation and construction company. The company, which was founded in 1987 and has more than 30 years of experience in the construction industry, specializes in developing and constructing residential projects in Kibbutzim, Moshavim and cities. The company comprises two main operating arms – an initiation division and an execution division (C5 Unlimited classification for execution). The young management team, which has been leading the company in the past few years, consists of a combination of a former officer and management and construction professionals, who set its guiding values of Integrity and Reliability, Quality and Professionalism, Service-Orientation and Commitment to Results. The integration between the characters of its executives and the values they set led the company to impressive achievements, including successful projects of growing magnitudes (within a few years, the company's classification increased from C3 to C5). Furthermore, Elnor is renowned for its high payment ethics, its compliance with strict schedules, its compliance with the work plans and its particularly devoted customer service. Elnor is considered to be one of Israel's leading execution companies in the Kibbutzim and Moshavim segment.
Project Management and Planning
Elnor has sister companies: Korom Engineering and Management which handles project management, and Rimon Environment and Landscape which handles planning. Recently, N.A.H company was added. It offers various options to diversify income opportunities in the country area by constructing and managing commercial, industrial, and logistic centers.
This collaboration provides Elnor with broad capabilities under one roof – planning, management and execution until delivery.
Experience, Professionalism and Innovation
The company integrates extensive and longstanding experience in initiating and construction projects in Israel and abroad (it constructed thousands of apartments in various African countries) with a new and energetic executive team which implements modern and green construction technologies. These advanced methods provide high construction accuracy and prevent environmental pollution during the process.
From Commanding Officers to the Executive Team of a Prospering Construction Company
Eli Aharonson (Liutenant Colonel, Res.), The Company's CEO: Arrives from a Fighting Commanding Role in the IDF, and his last role was Battalion Commander and V. Brigade Commander). He has a B.A., Logistics and Economics from Bar Ilan University, and an M.B.A. from Be'er Sheva University.
Nimrod Rabber: CEO of Korom Engineering and Management, graduated from Economics and Business Administration Studies, and has extensive experience in project management and managing permit proceedings.
Gil Asis: CEO of Rimon Environment and Landscape, graduated from Civil Engineering and Landscape Architecture studies. He has longstanding experience in planning public infrastructures and spaces in urban and countryside areas.
Quality, Complete Transparency and Reliability
The company achieved D&B's Mark of Reliability which indicates its strict construction standards, its service, compliance with schedules and financial strength. The company is ISO9001-Certified and works in accordance with the strictest and most stringent standards, whereas all of the execution stages are accompanied by ongoing control from the company's senior professional team. The company is fully transparent throughout the entire construction process and it invites the costumers to view the progress throughout all of its stages. The construction quality and the complete transparency provide the customers with peace of mind from start to the delivery of the apartment to their satisfaction.
Building Homes for People
The company accompanies its customers throughout all of the project's planning and construction stages, and it is adamant about constantly informing them on the project's progress both by phone and through worksite visits. The company provides its customers with close architectural consulting, and an expert architect accompanies the customers' throughout the entire planning and construction process. Furthermore, they have the residents representative, whose role is to be available for any question or request of the customers, at their disposal. The company emphasizes the key delivery ceremony which is conducted by the field work manager, with the cutting of a red ribbon and an auspicious videotaped toast for receiving the apartment keys.
The Building of Israel as a Zionist Act
The company sees its operations as the act of materializing the Zionist idea and each of its projects is opened by planting the flag of Israel into the ground.
Recent Prominent Projects
Kibbutz Beit Kama: 22 Detached Houses. Completed and Populated.
Kibbutz Saad: 14 Detached Houses. Completed and Populated.
Or Yam: The company purchased land for 15 detached houses in this neighborhood near Caesarea. In Planning.
Kibbutz Nizanim: The construction of 68 detached houses over 6 dunams in the Kibbutz.
Moshav Masu'ut Yitzhak: 14 Detached Houses, personally planned by the residents. Completed and Populated.
Kibbutz Eyal: Building HaZayit C neighborhood of the Kibbutz, with 16 apartments. Completed and Populated.
Kibbutz Nezer Sireni: 102 Detached Houses in 3 neighborhoods.
The Afek Reserve, Rosh Ha'Ayin: An execution project for the purchasing group "Afek Reserve" in Pisgat Afek. 29 apartments in 14 twin houses and a detached house. The houses include 2 storeys and most of them also include a basement. Pending Occupation Permit.
HIGH21, Ramat Gan: A unique boutique building in a serene neighborhood at the heart of the city (21 Yad Shalom in Tel Yehida Neighborhood). 13 particularly lavish residential apartments with an upscale finish. The apartments mix includes well-lit apartments with bay windows and balconies, unique and lavish garden apartments with basements, and a particularly luxurious penthouse. Completed and Populated.
Zur Hadassah: The company is building the Sansan Peak project in the new Sansan Neighborhood. 6 apartments in 3 twin houses. Under Construction.
FIFTEEN: a complex of luxury homes in the Or Yam neighborhood near Caesarea. Construction of 15 units, including detached houses, cottages and penthouses. The project is under construction.
HaGefen, Ramat Gan: a pinui-binui project, which includes the demolition of an existing building and the construction of a 25-units residential building on HaGefen Street in Ramat Gan.

Photo Gallery