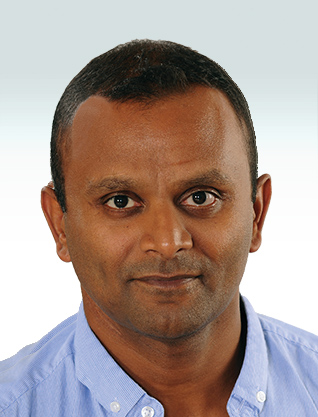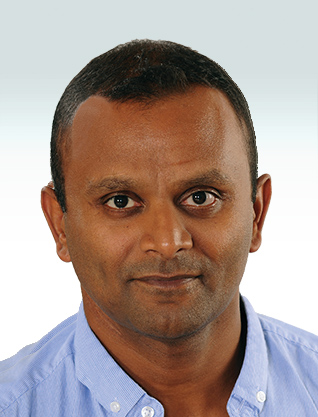 Eli Aharonson
CEO and Partner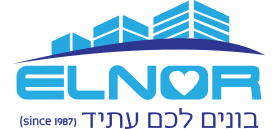 | | |
| --- | --- |
| Year of Birth: | 1969 |
| Email: | [email protected] |
| Position: | CEO and Partner |
| Past positions: | CEO, Nofit Building the Dream Ltd.; Project Manager; Vice Brigade Commander, The 7th armored brigade. |
| Seniority in position: | 5 years |
| Education: | B.A., Logistics and Economics, Ben-Gurion University, 1996; M.B.A., Ben-Gurion University, 2002; Practical Director Conduct Course, The Israeli Center for Management, 2005; Management of Construction Projects, Technion, 2012. |
| Member in: | The Building Committee, Yad LaShirion (Latrun) Association. |
| Community Activity: | Chairman of the Moshav Committee of Mesilat Zion for 5 years and board member for 10 additional years, during which he promoted numerous aspects of the town's living quality. |
| Languages: | Hebrew, English. |
| Military rank: | Lieutenant Colonel |
What recent key move did you lead?
The key move I have been leading over the past few years has been concluding my military career and starting the civil management of Elnor Engineering and Architecture Ltd. The company was in severe financial difficulties, and as a result of this had negligible operations. I led the company from its feeble condition into becoming a solid company, with impressive performance. Over the past few years, I have been adding extensive operations to the company, building appropriate human resources, and constructing work procedures that lead to results. Within 4 years, I achieved an upgrade of the company's contractor classification, from C3 (projects of up to NIS 14M, at the time) to C5, which enables the company to execute unlimited projects from the financial and construction scope aspects. You could say that during the years when I managed Elnor, the company underwent a reorganization, which includes bolstering the workforce, increasing its scope of operations, emerging from its financial crisis as a solid company, and imbuing it with a new DNA and spirit.
What are the firm's strongest attributes?
In my view, the company's strongest attribute is its spirit and values. The happiness, the smiles, the excitement, sometimes to the extent of tears of joy when we deliver to our customers the keys to their new home, are the things that invigorate us in our challenging and difficult work. The company's spirit is to always do everything we can in order to provide our customers with the best. They invest substantial funds, and we invest all of our strength and capabilities in order to provide them with the best. This is how we want our product, this is how we want our relationships with our customers.
Which of the firm's recent key moves will lead to it becoming stronger over the next few years?
Over the past few years, we executed several major moves, in order to grow and strengthen.
1. About a year ago, we increased the company's contractor classification to C5, a classification that enables us to execute unlimited projects. We launched the company's initiation arm with the aim of maintaining an appropriate balance between initiation projects and execution projects. Such a
1. Balance is a necessity in light of the general conditions in the real estate market recently.
2. We improved the company's QA system and in this framework, received our ISO9001 certification.
What are the main challenges facing the firm in the next few years?
The company would be facing numerous challenges in the next few years, and I would like to note two major challenges:
1. The situation in the real estate sector in general and for execution companies in particular is very complex nowadays. This requires a thorough review of the projects that the company would choose to execute.
2. The company's development and growth are a blessing, yet they lead to substantial management challenges, in light of the increase in the number of employees, the distance from the customers and other elements that challenge the ability to maintain and improve the company's capabilities and spirit, in every location where it operates. This is a complex managerial challenge.
What would you recommend an up and coming executive?
In my opinion, the main challenge of every manager is to be able to dream big on the one hand, and to be able to piece together all of the small, everyday details that would turn this dream to a reality, on the other hand. We all like to dream and imagine, but only a few of us really work to make these dreams come true.
Start by imagining your dream, drawing it, writing it down. Turn it into a reality, a future reality perhaps, but something that is real for you. Afterwards, work in every direction in order to lead your organization into materializing the dream. This is your real test as a manager – the ability to link together all of the details in your organizations – first and foremost the people, then the procedures and resources, in order to start you difficult, and sometimes lengthy, road for turning the dream into a reality. There are stops on the way. Some of them are successes, but some are also failures. Always keep your goal in mind and make sure that your employees do the same. Take whatever you need from every stop for your journey. There is a goal, and it is that dream! A quote that has been accompanying me, keeping me in focus since I became a manager in the civil world, by Walt Disney: "If you can dream it, you can do it"
What should one remember during hardships?
Real achievements can only be reached through hard work, anything you achieved easily isn't an achievement, rather a coincidence or fortune.
Always remember that when you ride your bicycles, if it's difficult – it means that you're on your way up. If things are easy – you are probably on your way down.