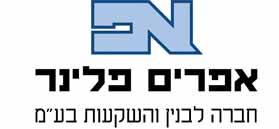 Ephraim Pliner, Construction and Investment Ltd.
Initiation, Construction, Urban Renewal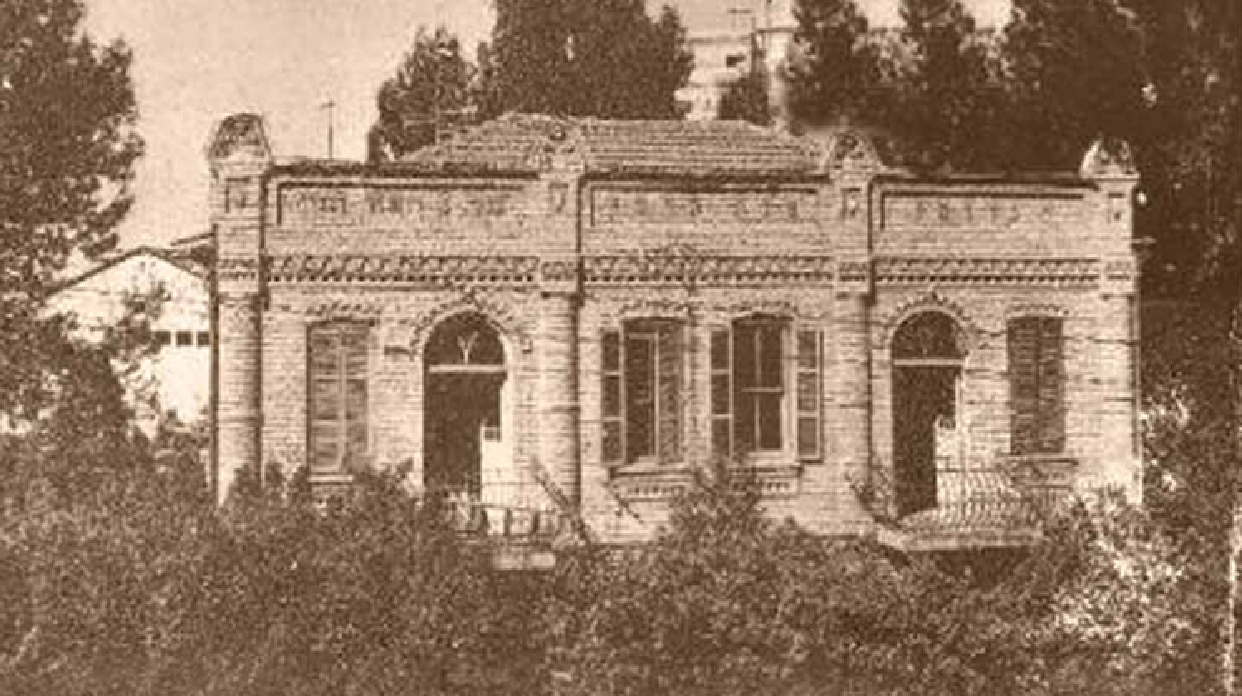 Company's Profile
| | |
| --- | --- |
| Established: | 1971 |
| Line of Business: | Initiation, Construction, Urban Renewal |
| Address: | Pliner Tower, 26 HaHistadrut St.,Petach Tikva |
| Phone: | 972-3-9310713 |
| Fax: | 972-3-9308895 |

Company Executives
Ephraim Pliner

Chairman

Ephraim Pliner, Construction and Investment Ltd.

Guy Pliner

Co-CEO

Ephraim Pliner, Construction and Investment Ltd.

About Ephraim Pliner, Construction and Investment Ltd.
Ephraim Pliner Ltd. is a family company that is active in construction and investments. The company's foundations were laid in the 1920s by Mordechai Rottebred, a construction contractor who immigrated to Israel from Poland and settled in Petach Tikva.
One of the buildings that were built by Mordechai in this city is a replica of his home in Poland, and is called "The Brick House". This is the first multi-occupancy house that was built in Petach Tikva, and was even declared as a cultural heritage building. Mordechai's son, Baruch Rottebred, as recognized as the pioneer of multi-occupancy homes construction in their city, and he turned the company to the leader of the construction industry in this city and the constructor of most of the buildings in the old center. Baruch has expanded and under his management, it started building in other cities, such as Hod HaSharon (where he built its first multi-occupancy homes in the late 1950s), Bnei Brak, Netanya, Gadera, and Rehovot.
About 30 years ago, Baruch's son-in-law, Ephraim Pliner, took up the reins of the company and it has been growing ever since while constructing numerous and diverse projects which include thousands of apartments in residential neighborhoods, public institutions, and commercial centers. The company has also been active in the initiation of projects in the U.S., Italy and Costa Rica.
CEO
The company's Chairman is Ephraim Pliner and it is managed by Guy Pliner, who belong to the fourth generation of the company and has been working in it for almost 30 years and are extremely proficient with the fieldwork.
The two carefully select the projects that they choose to build, and these projects benefit from high demand in light of the company's longstanding reputation and family and boutique orientation.
The Core Values
The company's core values are based on uncompromising standards for high-quality construction while meeting the most stringent standard, long-term perspective, compliance with schedules and commitment to the highest level of personal service. The company has an extremely experienced professional team which has been accompanying it through the years and contributes to its reliability and high construction quality.
Selected Projects
Marine Heights – an upscale apartments hotel on Herzliya's beach, 12-story with 60 apartments.
Eshkol House – A 9-story building with 33 apartments, located between the "Shikun L" and Northern Star neighborhoods of Tel Aviv.
Dawn Tower – a 19-story building with 70 apartments in Hod HaSharon.
Sharon View – a 19-story building with 67 apartments in the HaNesi'im complex, Hod HaSharon.
Green Neve Oz – a 15-story building with 53 apartments in Green Neve Oz neighborhood, Petach Tikva.
Pliner in Kfar Ganim – a 14-story building with 47 apartments in Kfar Ganim, Petach Tikva.
Tzamarot HaSharon – 84 two-family houses in the "HaRamatkalim" neighborhood, Hod Hasharon.
The company is currently constructing 2 new projects:
Sharon View 2 – a 14-story building with 51 apartments in Hod HaSharon.
Pliner Park – an 11-story building with 53 apartments in Herzliya.
Company-Owned Properties
"HaMavri" Nursing Home – one of Israel's oldest nursing homes, in a green beauty spot at the heart of a peaceful residential neighborhood on Rupin St., a walking distance from Kfar-Saba's main street. The nursing home has been operating for more than 40 years and combines reputation with professionalism while maintaining a familial atmosphere and responding to all of the needs of the elderly. The nursing home includes an additional structure for those who require long-term care.
Pliner Tower – an office, business, and commerce tower on 26 HaHistadrut St. at the heart of Petach Tikva. The 15-story tower is spread on 10,000 sq.m. and was selected to house, inter alia, government agencies, and numerous professionals including law firms, accountancy firms, doctor clinics and more. The tower is considered to be the city's most important business center.
Areas of Operation
The company's real-estate operations include project initiation, land acquisition, planning, development construction and management of centers. In recent years the company, under the management of Guy Pliner has been focusing on residential construction including combination transactions construction and urban renewal projects – Pinui-Binui and Tama 38/2 (demolition and reconstruction). The company sees urban renewal as the future of the construction industry in central Israel.
The company's great advantage in this area of operation is its dual-role as both an initiator and a constructor of projects. From the construction aspect, the company has the highest constructor classification – C5 – which enables it to execute complex and extensive projects that require significant financial strength. The company is currently going through planning and approval procedures for several urban renewal projects: a Pinui-Binui complex in Petach Tikva and Tama 38/2 complexes in Tel Aviv.
"The company's construction quality is highly reputed and people know that they sleep peacefully which the construction of their homes is in our hands. Our approach is that we must provide the best product for every aspect – planning, execution, worksite safety and direct and ongoing contact with the customer during the works and after the apartments' delivery. This is one of the reasons for our numerous returning customers, something that has been one of our characteristics from the very beginning. In a project we recently completed in Hod HaSharon, almost 25 of the buyers are returning customers who buy their second, sometimes even third, apartment from us. There is no greater compliment for a constructor".

Photo Gallery